The Bubble Tea Factory Is 100% Instagram-Worthy
October 19 marks the debut of Southeast Asia's first-ever bubble tea wonderland, which will offer FREE admission to the first 1,000 visitors from 12pm – 6 pm on their opening day.
In addition to granting free bubble tea, the exhibit features 10 multi-sensory (read: Instagrammable) installations, which include a ball pit filled with 100,000 "taro balls" and a ballin' boba bathroom.
So if you're planning to go down, you'd better start queuing early. In the meantime, watch the video above or scroll below to see what's inside:
The Bubble Tea Factory can accommodate up to 1,000 visitors a day. You'll need a queue number before you go in though, as guests are permitted inside in small batches.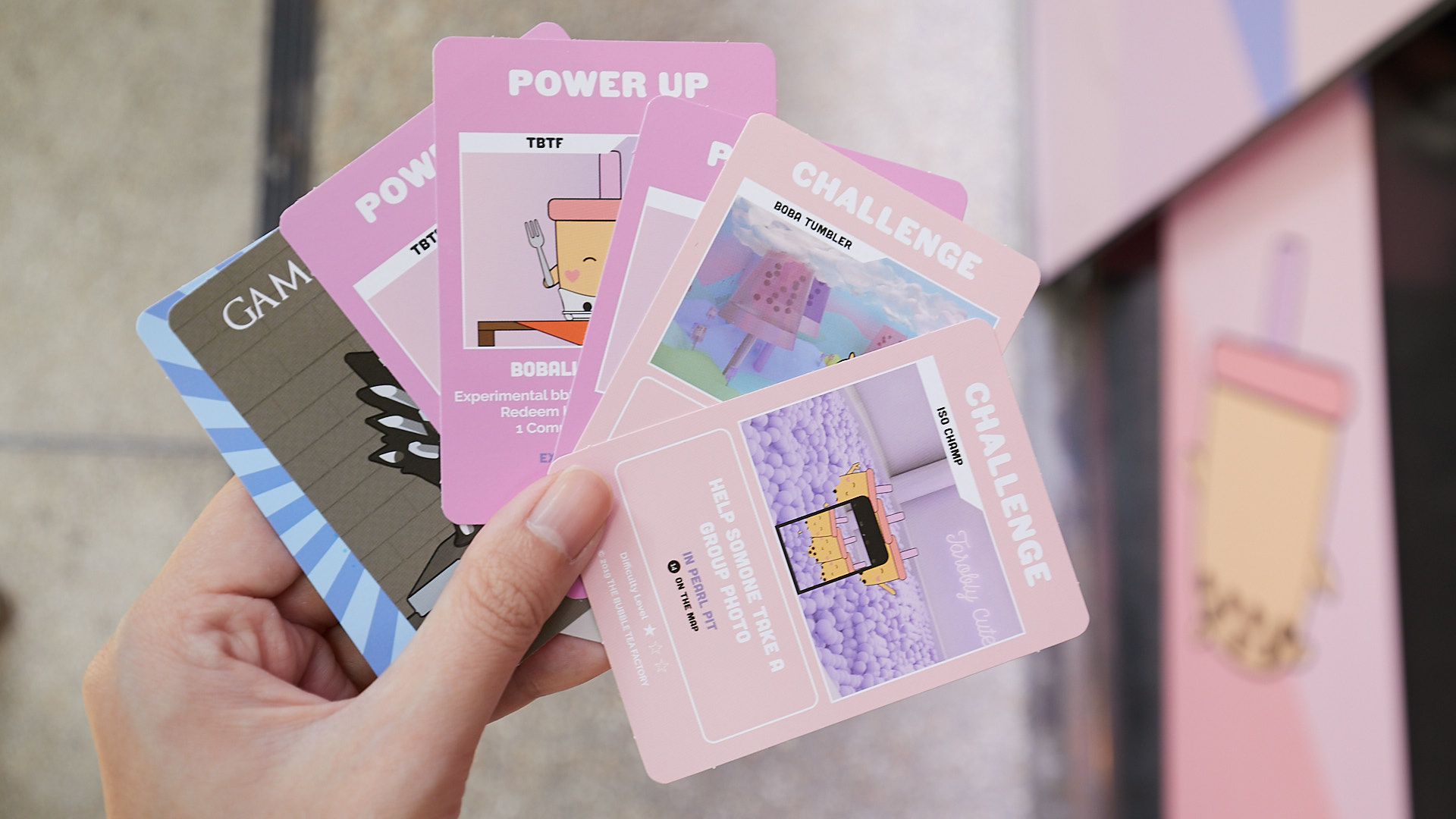 Every visitor will receive a Boba Booster Pack filled with collectible cards, Challenge Cards, and Power Up Cards. You can use these to redeem your free boba and other treats at the Experimental Station.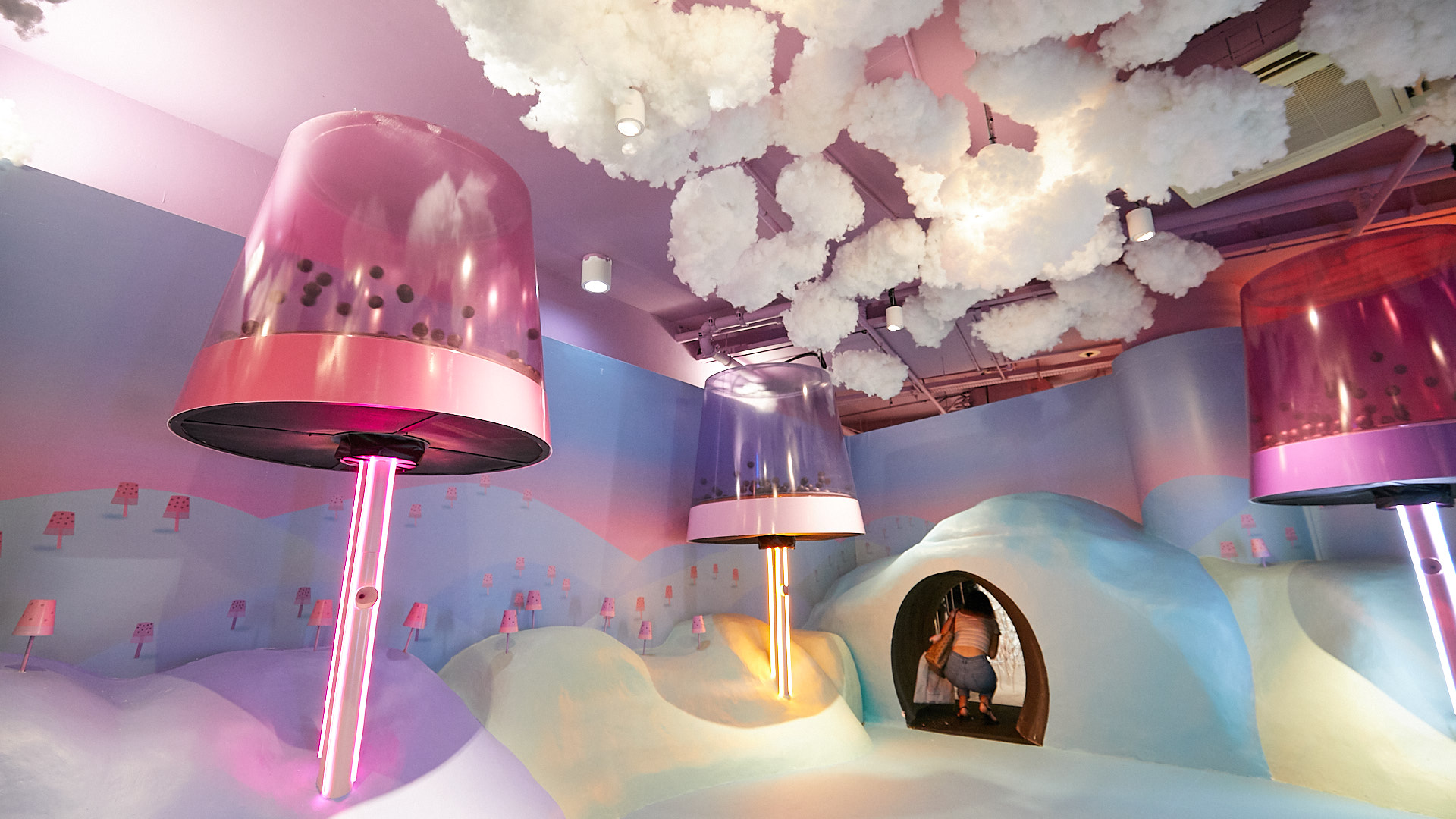 The oh-so-trendy pastel exhibits, like this Blue Coral Utapioca, were designed and built right here in Singapore.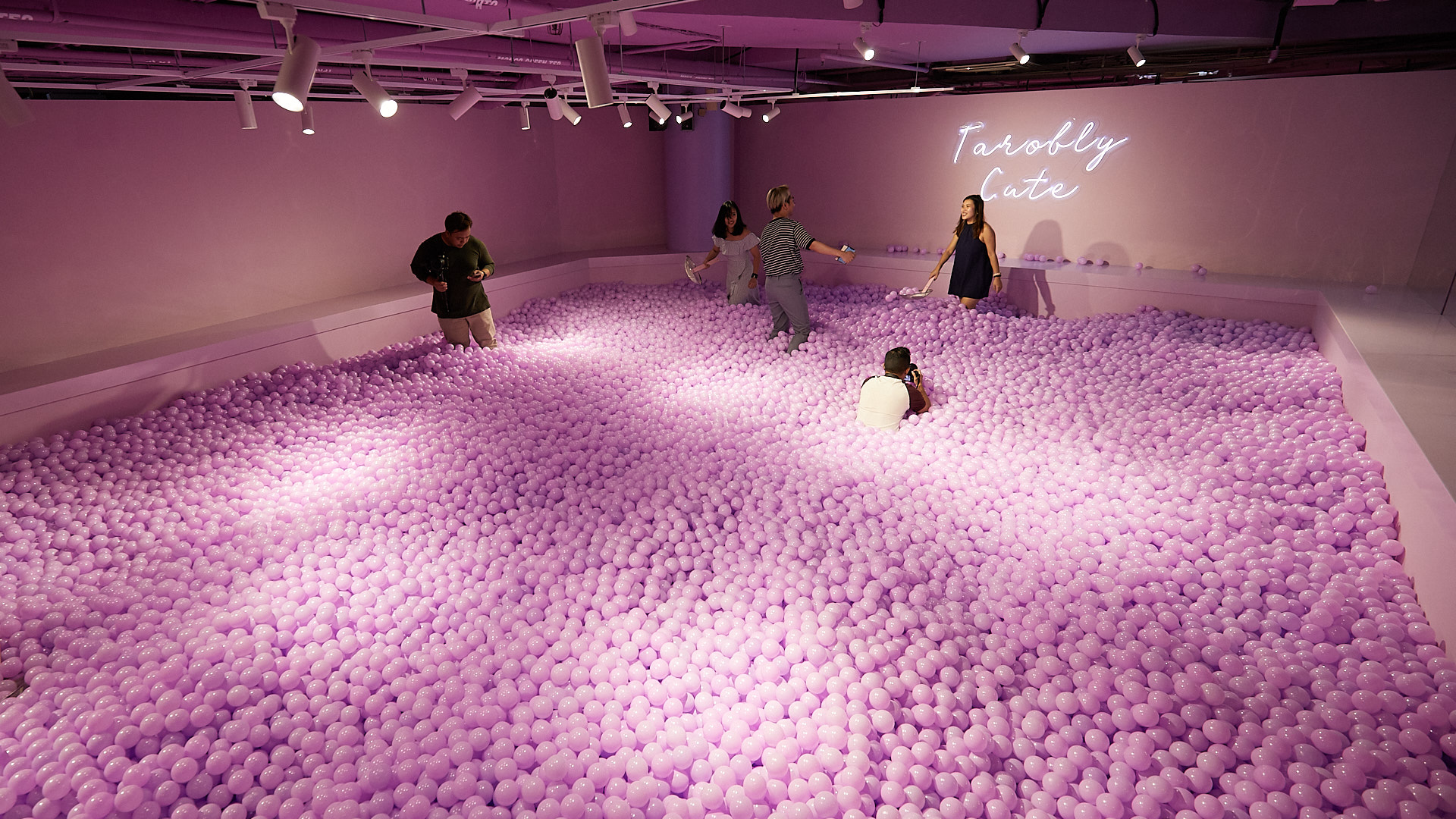 This taro ball pit was one of the highlights of the exhibit. Once you get in, you'll never want to get out.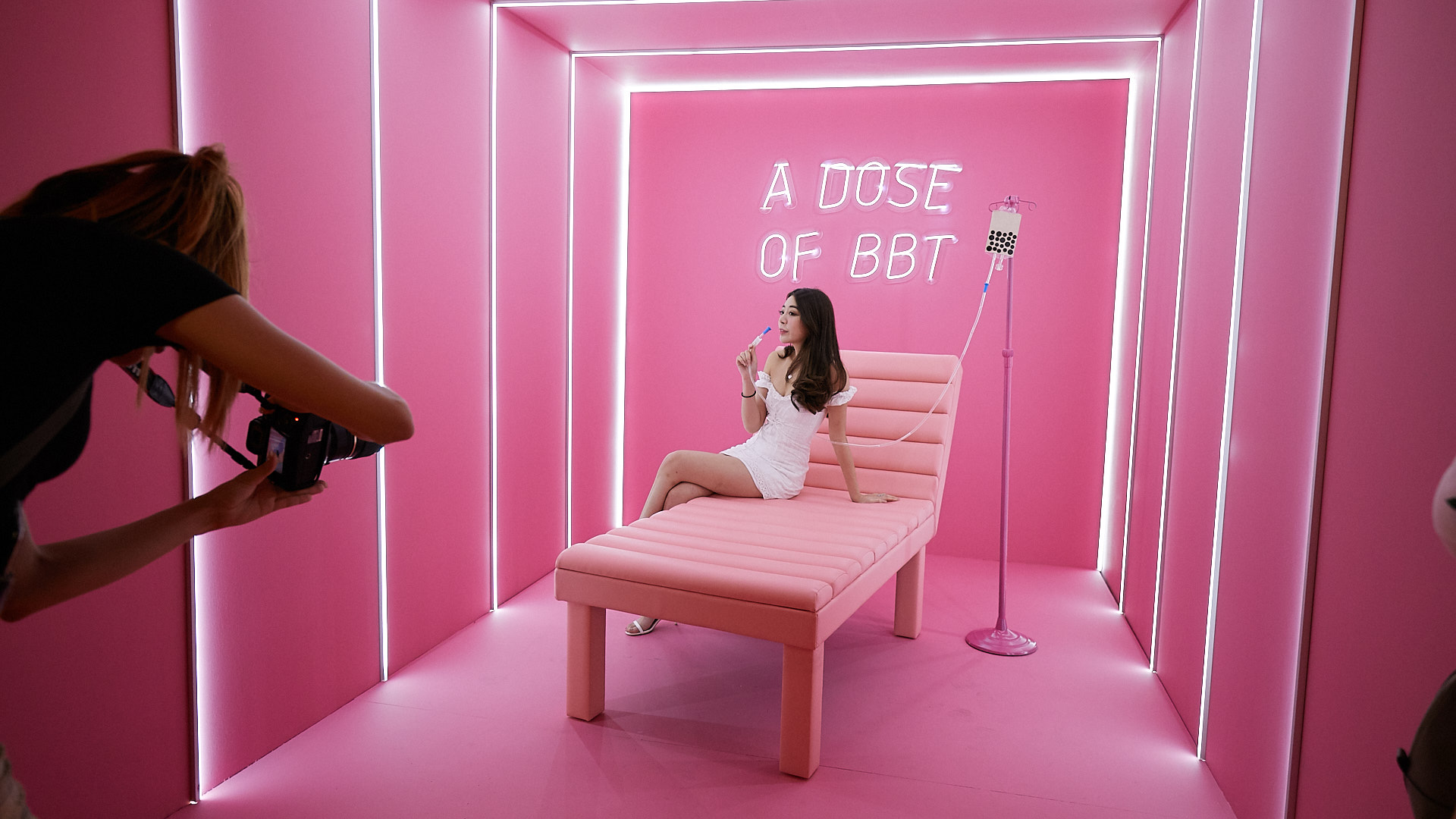 The myriad Instagram-worthy corners make The Bubble Tea Factory a dream come true for influencers and influencer-wannabes alike.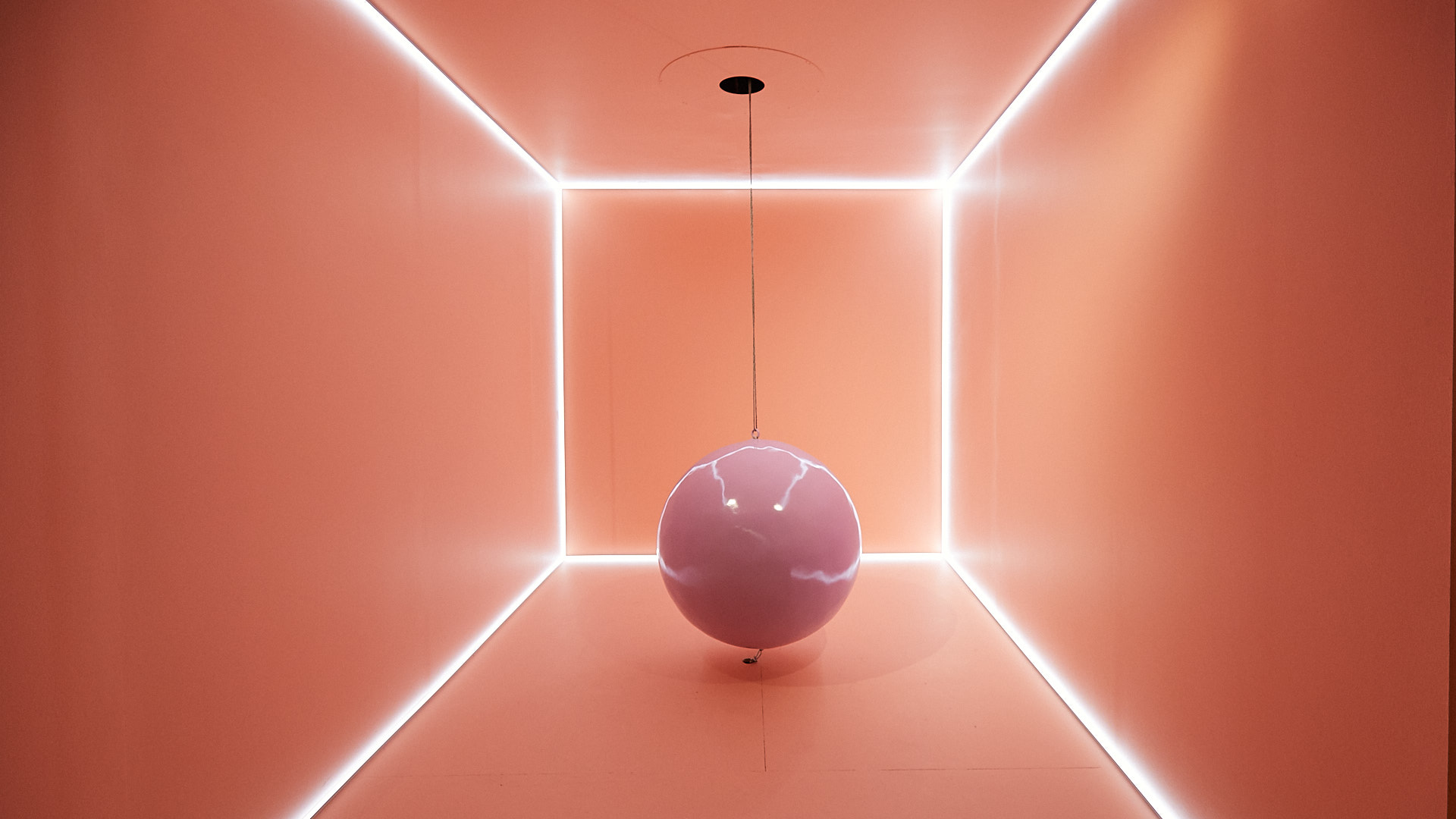 Because "Wrecking Ball" memes are still relevant. Just like boba.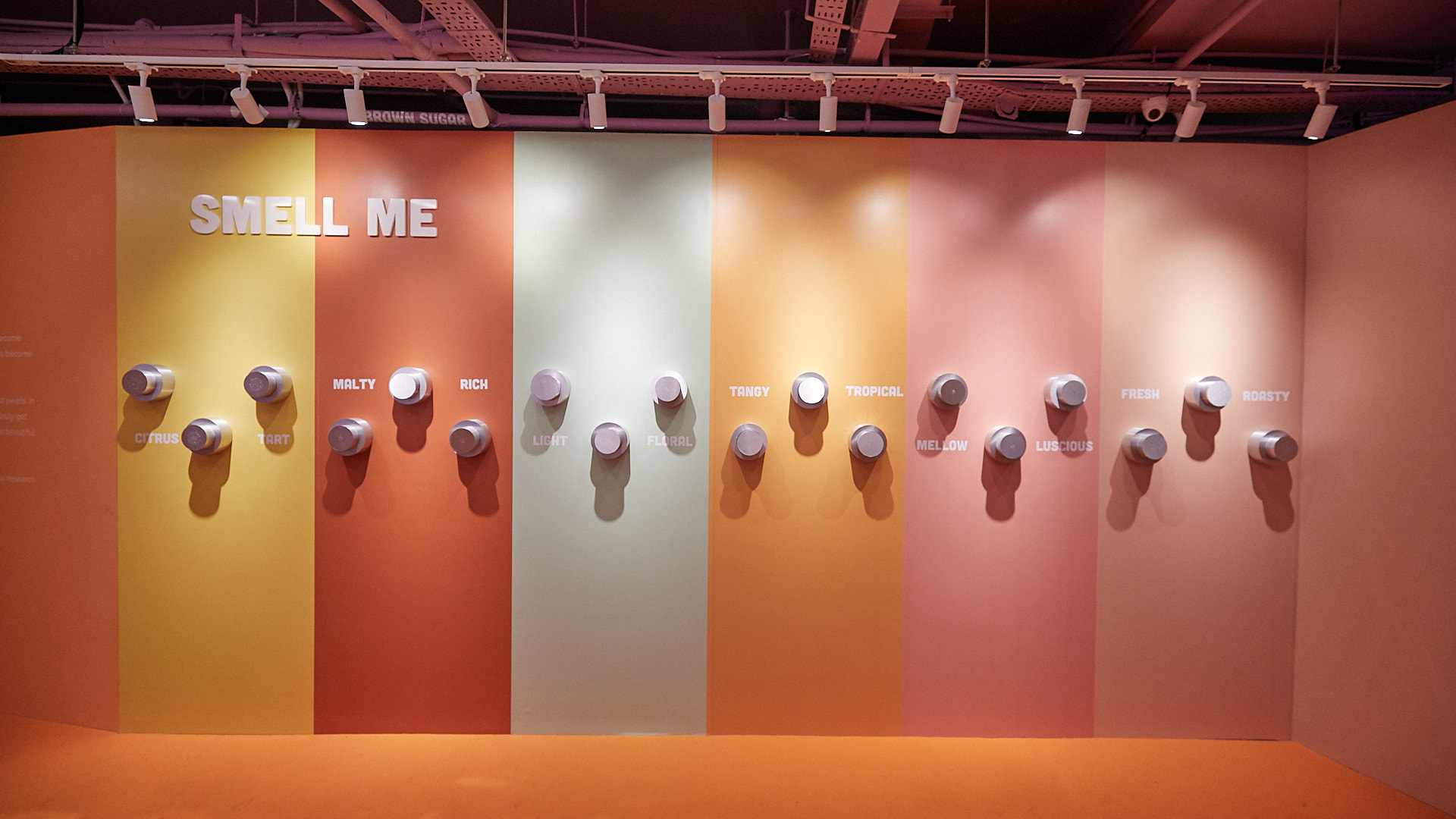 One visit to the scent station will grip you with an insatiable craving for bubble tea. Thankfully, the boba station, where you can redeem your free drink with a Power Up card, is just a few steps away.
The Bubble Tea Factory has partnered up with a number of boba shops and franchises for this event. This month, you can expect a cup of brown sugar milk tea from Jenjudan, but who knows what it'll be upon your next visit?
(Caveat: During this experience, at least, drinks were pre-made, meaning that you can't request to adjust sugar levels, etc.)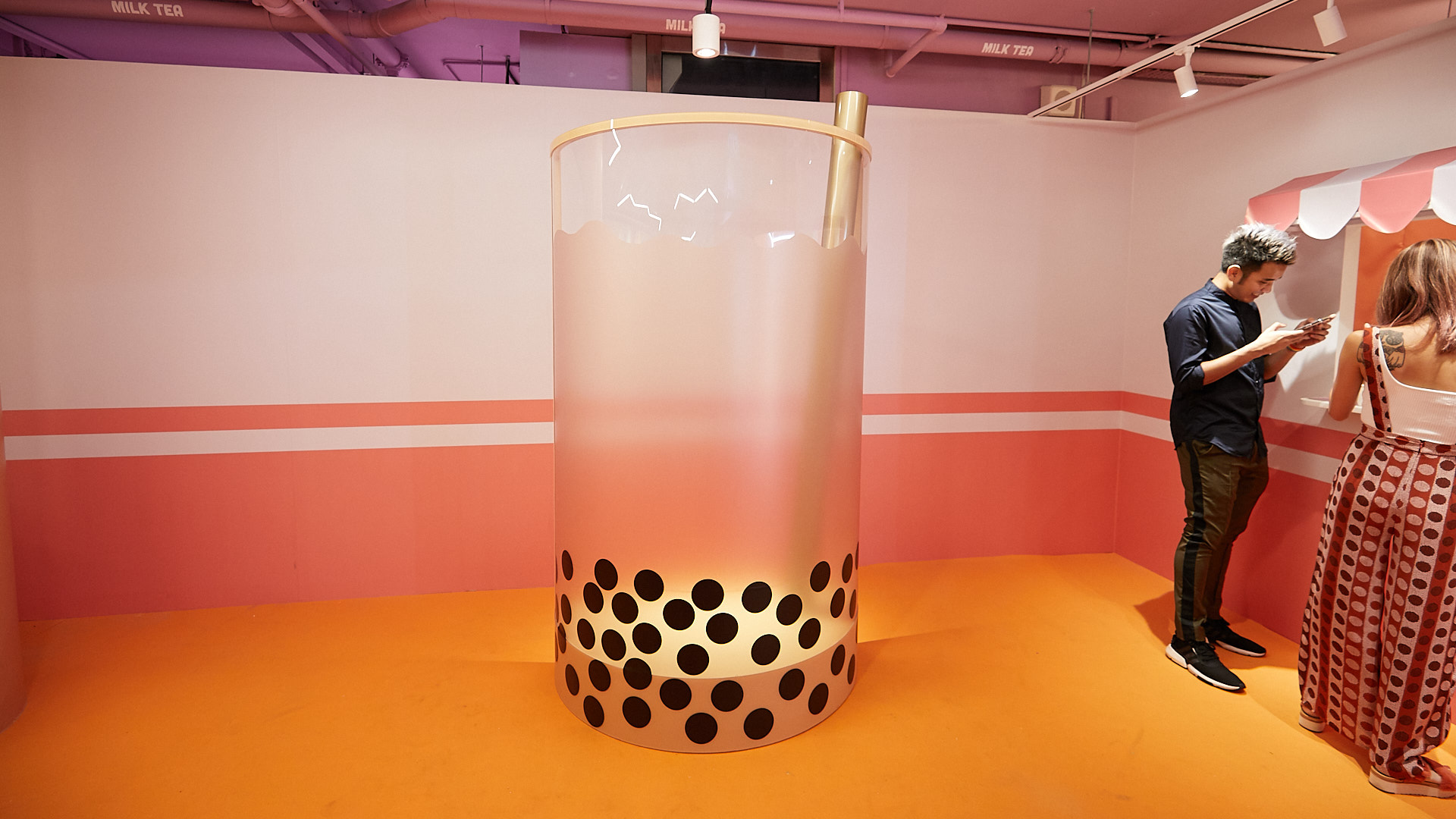 Larger-than-life boba: a dream come true for any bubble tea fan.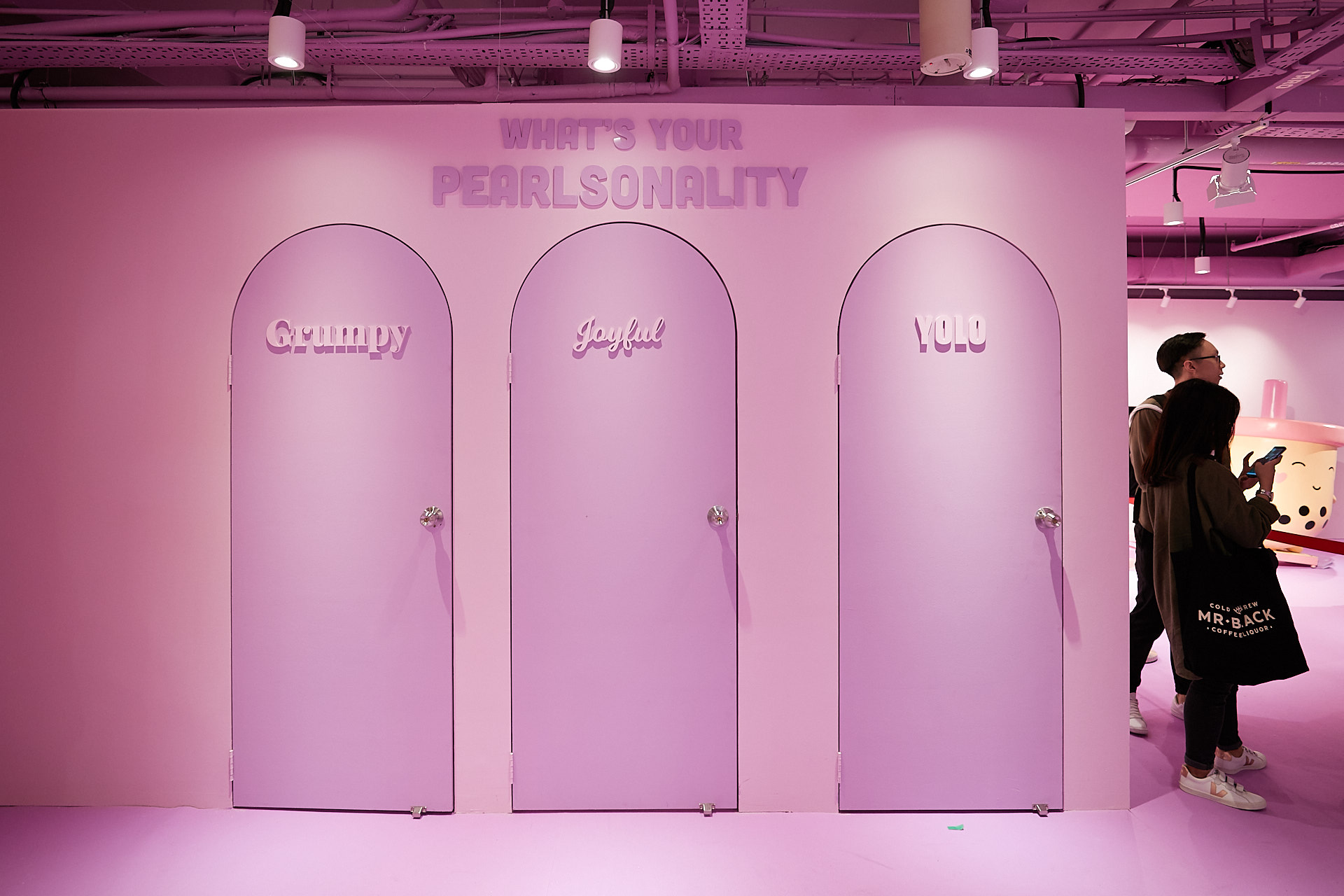 There's a surprise behind every door #NoSpoilers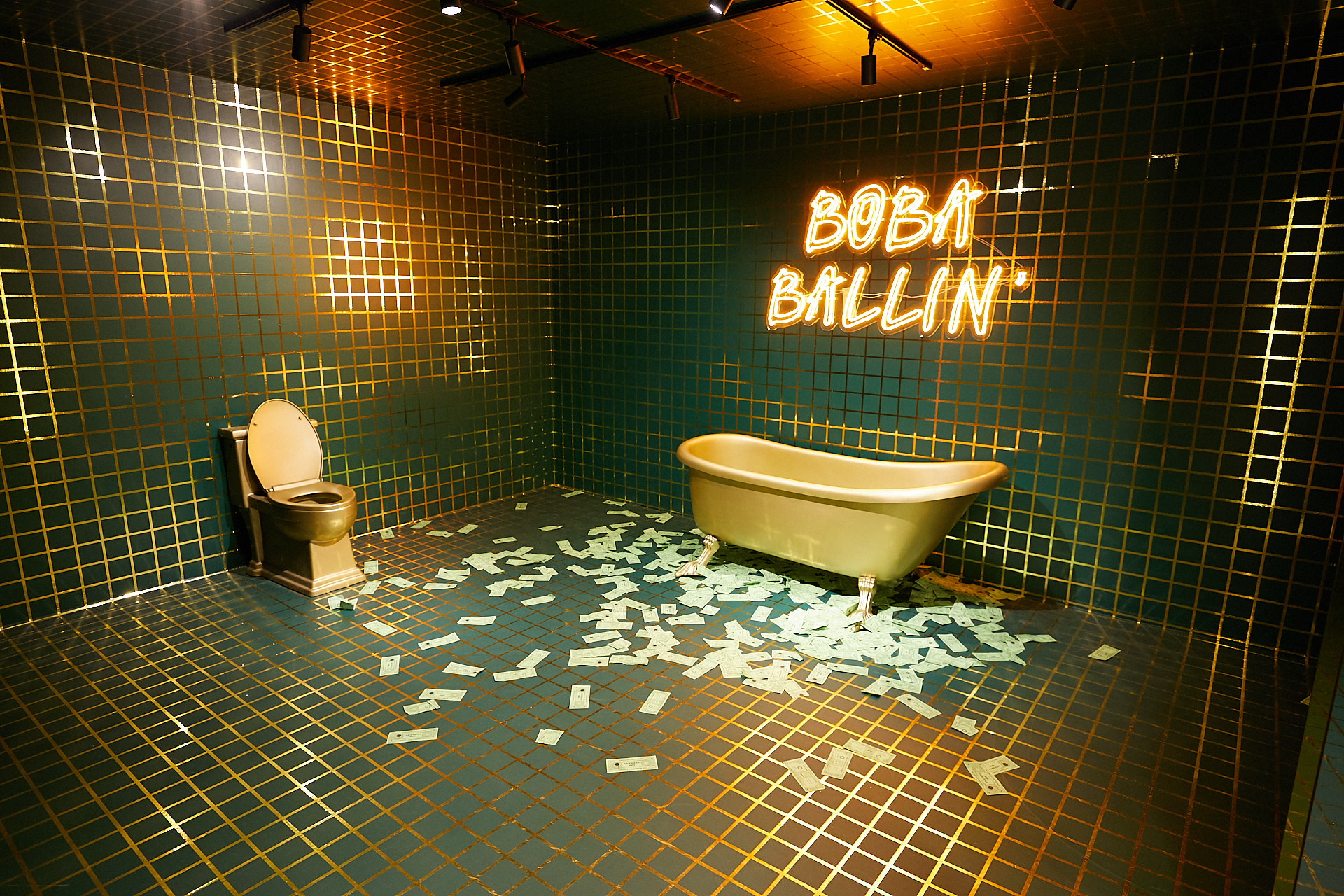 Because anyone who can afford to drink two, three, four cups of bubble tea a week is obviously a baller.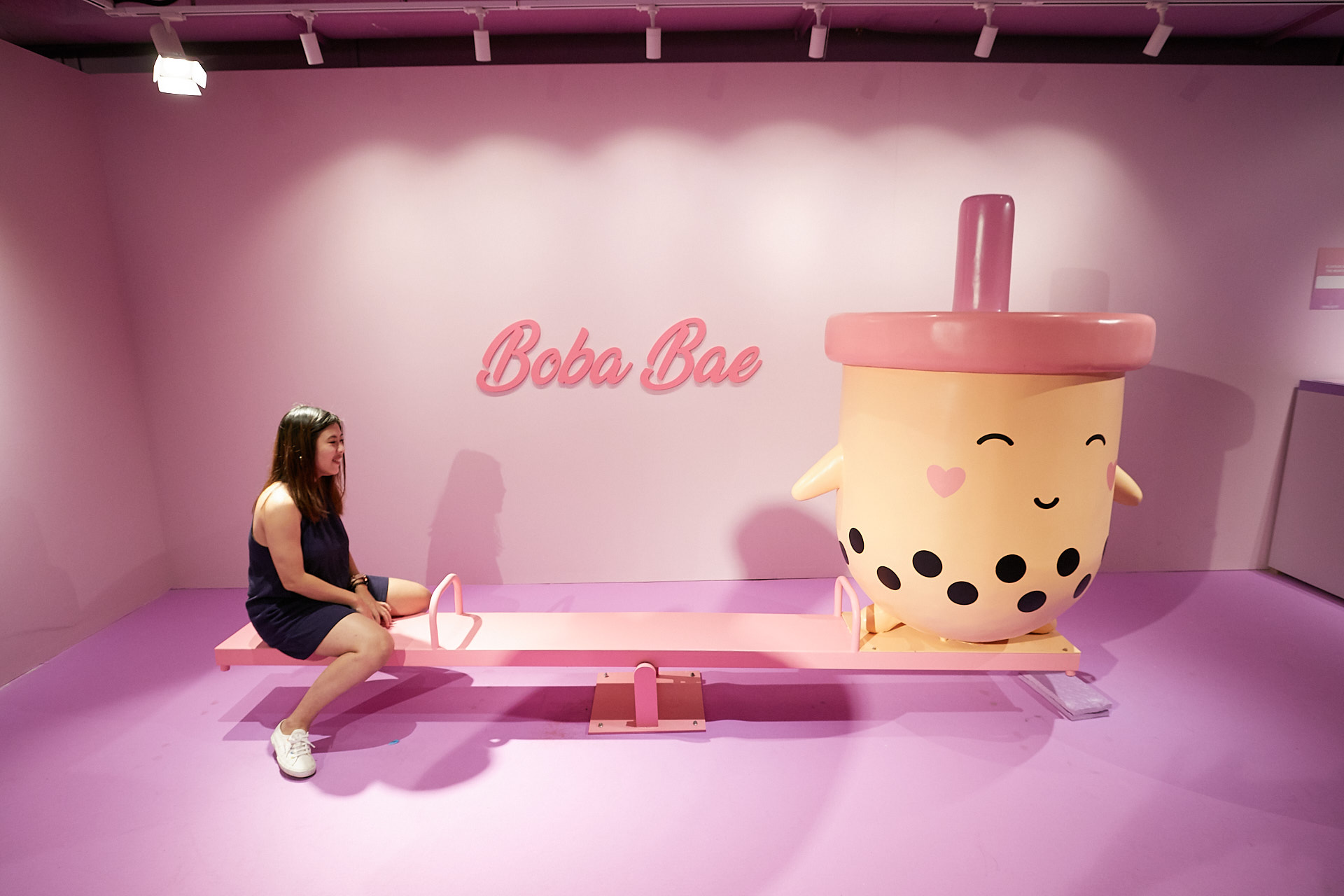 Keep an eye out for the event's adorable mascot, Boba Bae.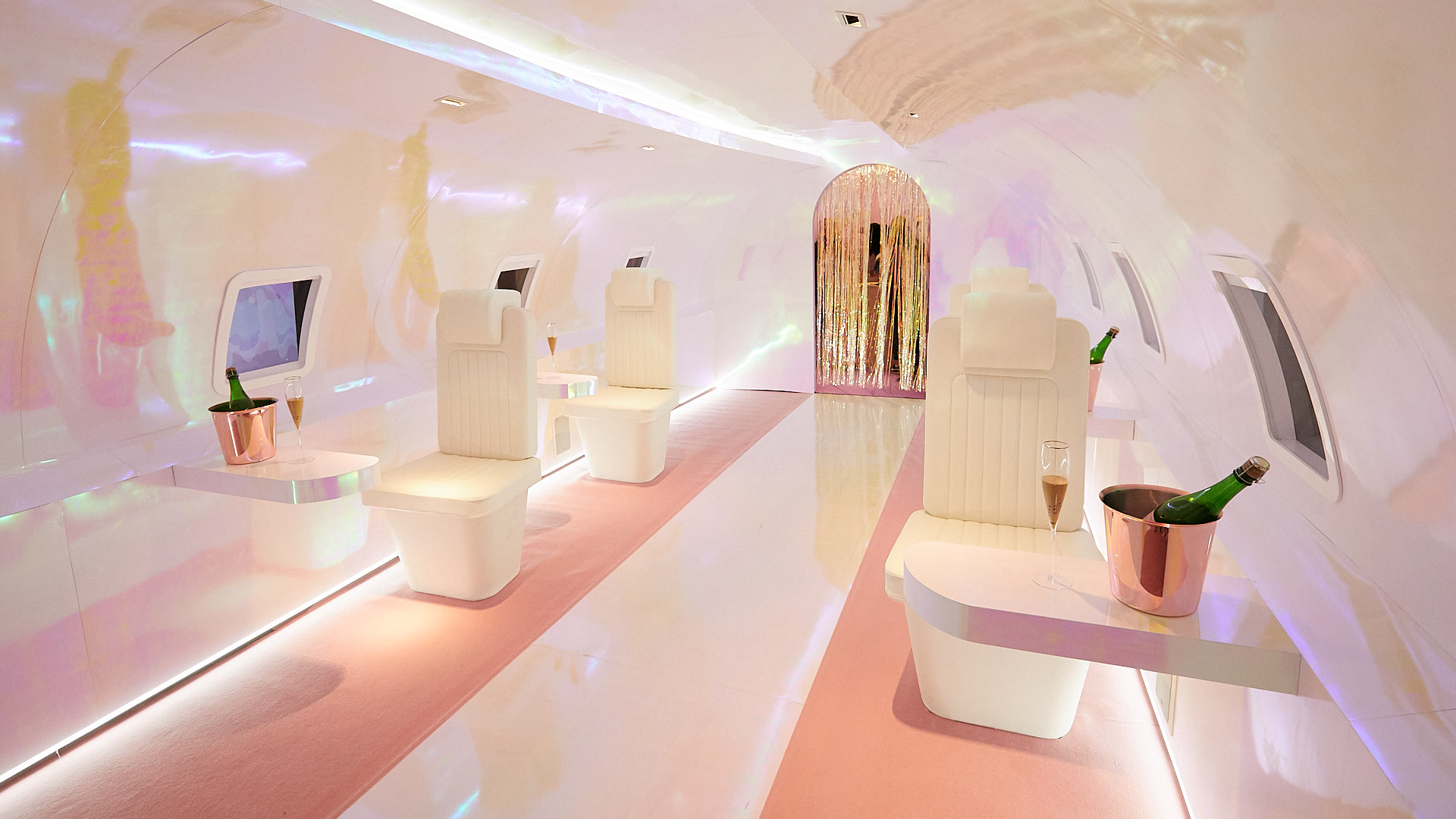 What's better than an airplane selfie? An airplane selfie aboard Air BBT. No prizes to whoever can guess what's REALLY inside those champagne glasses.
Tickets to The Bubble Tea Factory range from $18 - $28.

If you've still got some cash to spare, there's a range of cute snacks and merchandise available for purchase.
Find The Bubble Tea Factory on *SCAPE Orchard, Level 1 (near the sheltered walkway)
Open 19 October to 18 December 2019, from 4pm – 10 pm on weekdays, and 10am – 10pm on weekends
Find out more here
For the latest updates on Wonderwall.sg, be sure to follow us on TikTok, Telegram, Instagram, and Facebook. If you have a story idea for us, email us at [email protected].