Canned, Bottled & Takeaway Cocktails: 2020 Is Saved!
To no one's surprise, most of us are choosing to party in the comforts of home this festive season. And let's be honest, what's a holiday soirée without a few strong drinks? Happily, we can still leave the mixing to the experts as more bars and purveyors of potent potables have introduced bottled cocktails for our convenience. These are a few to consider.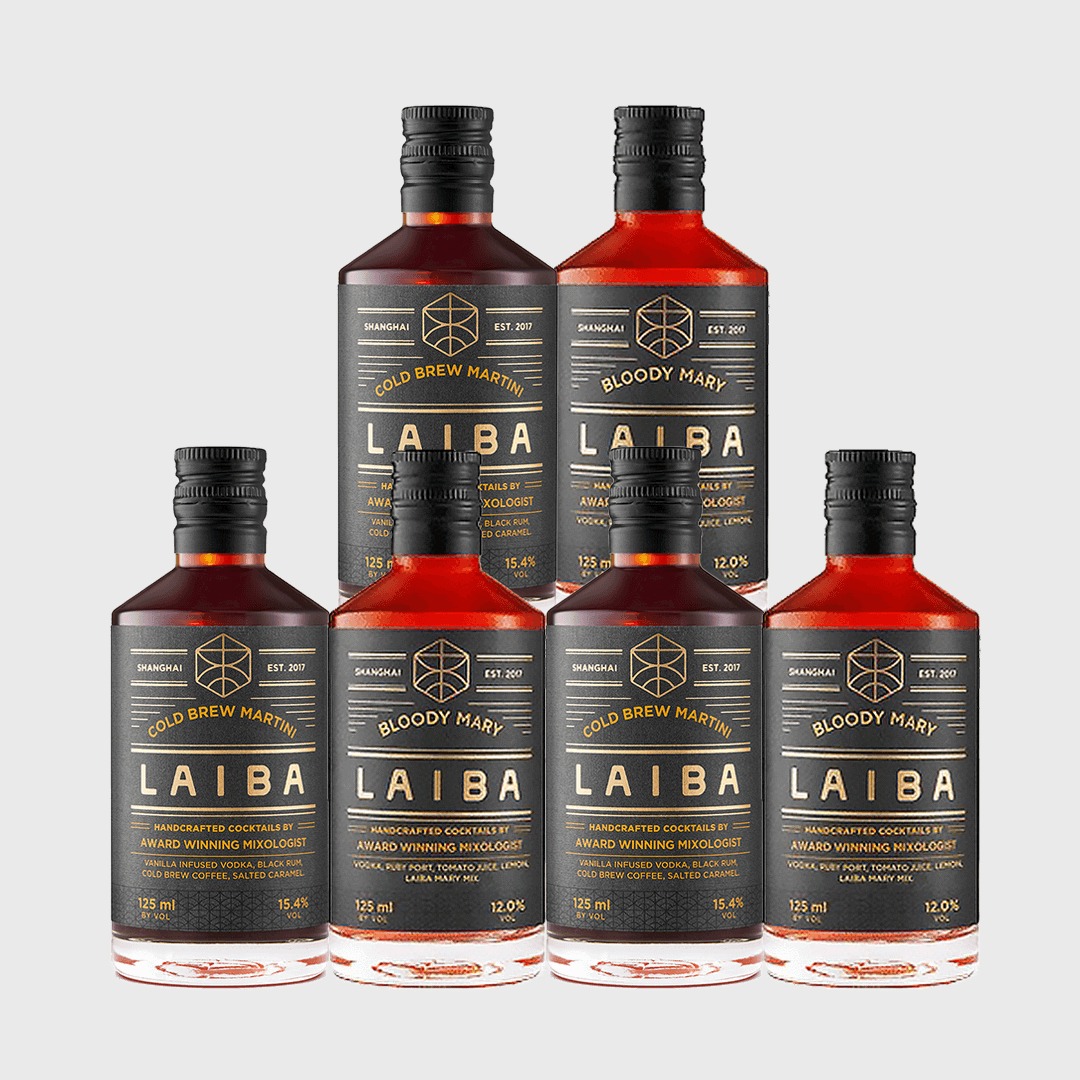 Academy of Drinks
Academy Of Drinks debuted its online shop just in time for Christmas and it's full of lovely libations that make great gifts or nifty additions to a year-end party. There are sample sets of four 100ml bottles of spirits (from $99) – think whiskeys like Woodford Reserve Rye and Benromach 10, and rums such as Don Papa 10 and Plantation Pineapple – as well as bottled cocktails from Laiba (from $12.50), including flavours like Cold Brew Martini (vanilla-infused vodka, black rum, cold brew coffee and salted caramel) and Laiba Sour (whiskey, lemon, nutmeg, hazelnut-infused salted caramel, apple and bitters). There are even curated selections of affordable wines. The best part: same day delivery if you order before 3pm.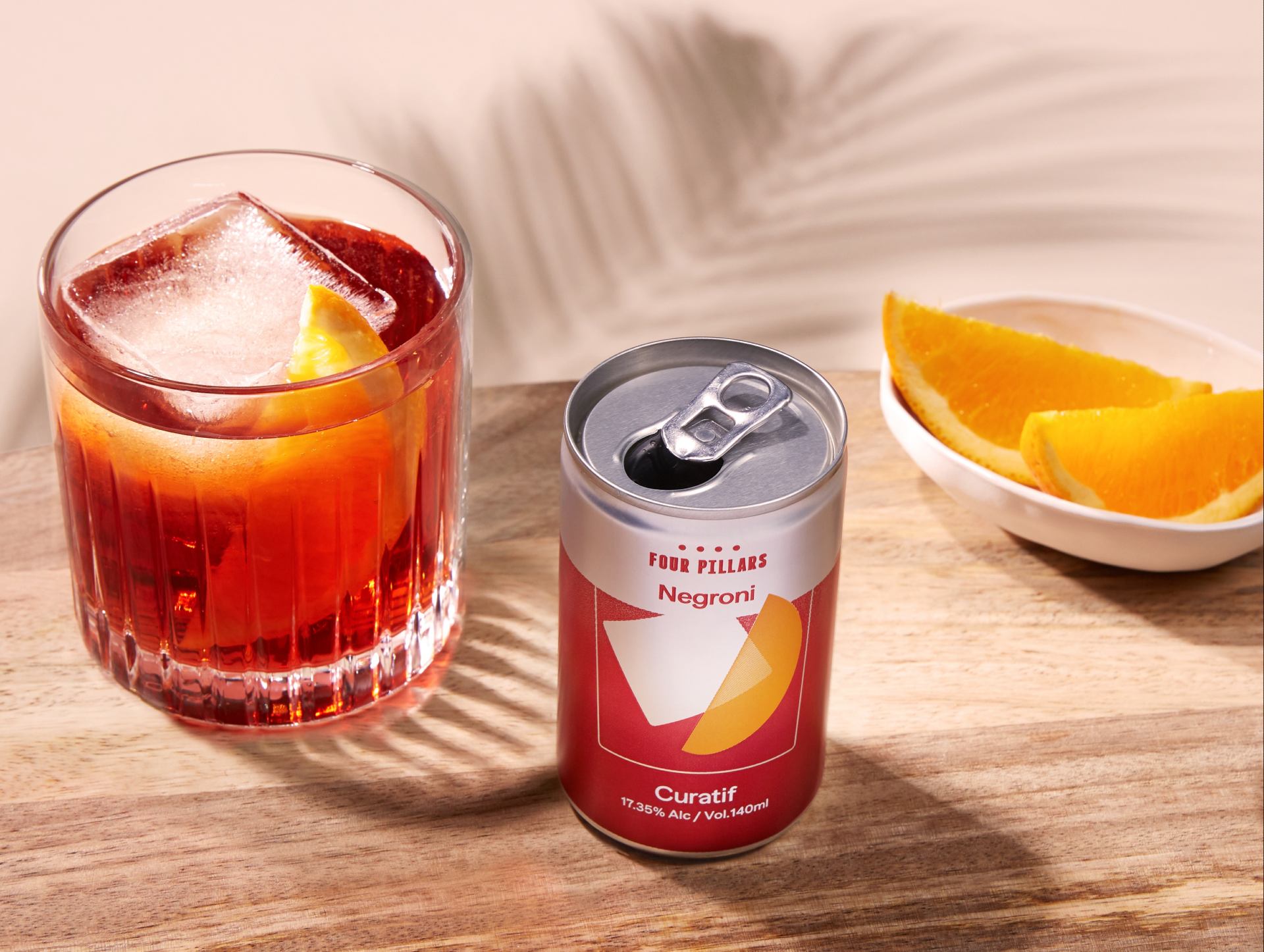 Curatif
Don't turn your nose up at supermarket cocktails because these pack a delicious punch. Australian purveyor Curatif has canned cocktails (from $12) that make stay-home drinking as easy as pulling a tab off a can and imbibing. Choose from four flavours: Archie Rose Espresso Martini, Four Pillars Negroni, Plantation Pineapple Daiquiri and Tequila Tromba Margarita. Each is made in collaboration with some of the world's best crafted spirits and is available at selected Cold Storage outlets, on Redmart, at EC Proof and Huber's Butchery.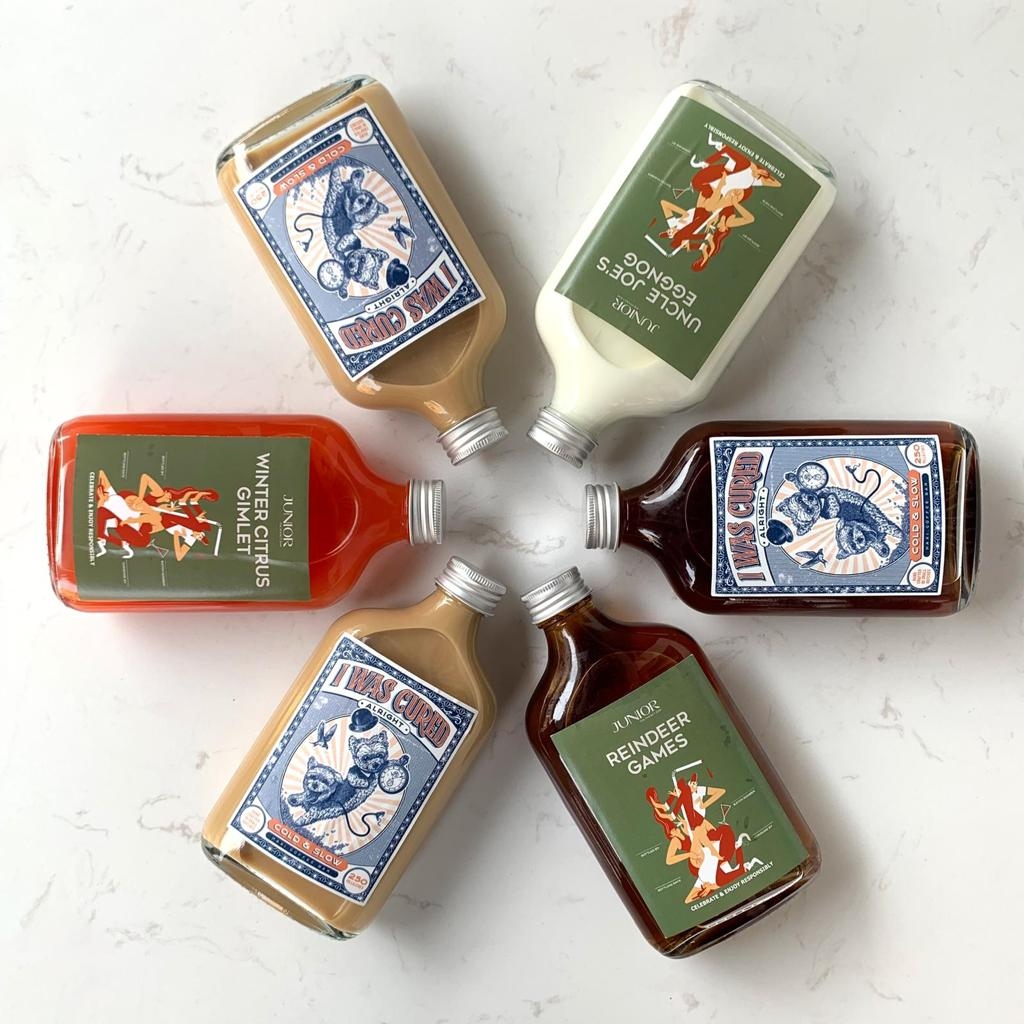 Junior The Pocket Bar
For all the festive feels in your drinks, check out Junior's Christmas collection of bottled cocktails in flavours like Winter Citrus Gimlet, Uncle Jo's Eggnog Swiss Miss and Gluwein. The latter is a classic German mulled wine with Jamaican rum, apple brandy, red wine and mulling spices that'll make you want to pull on that ugly Christmas sweater and cosy up on shag rug. These cocktails are priced at $35 per bottle or $188 for a holiday pack of all six flavours.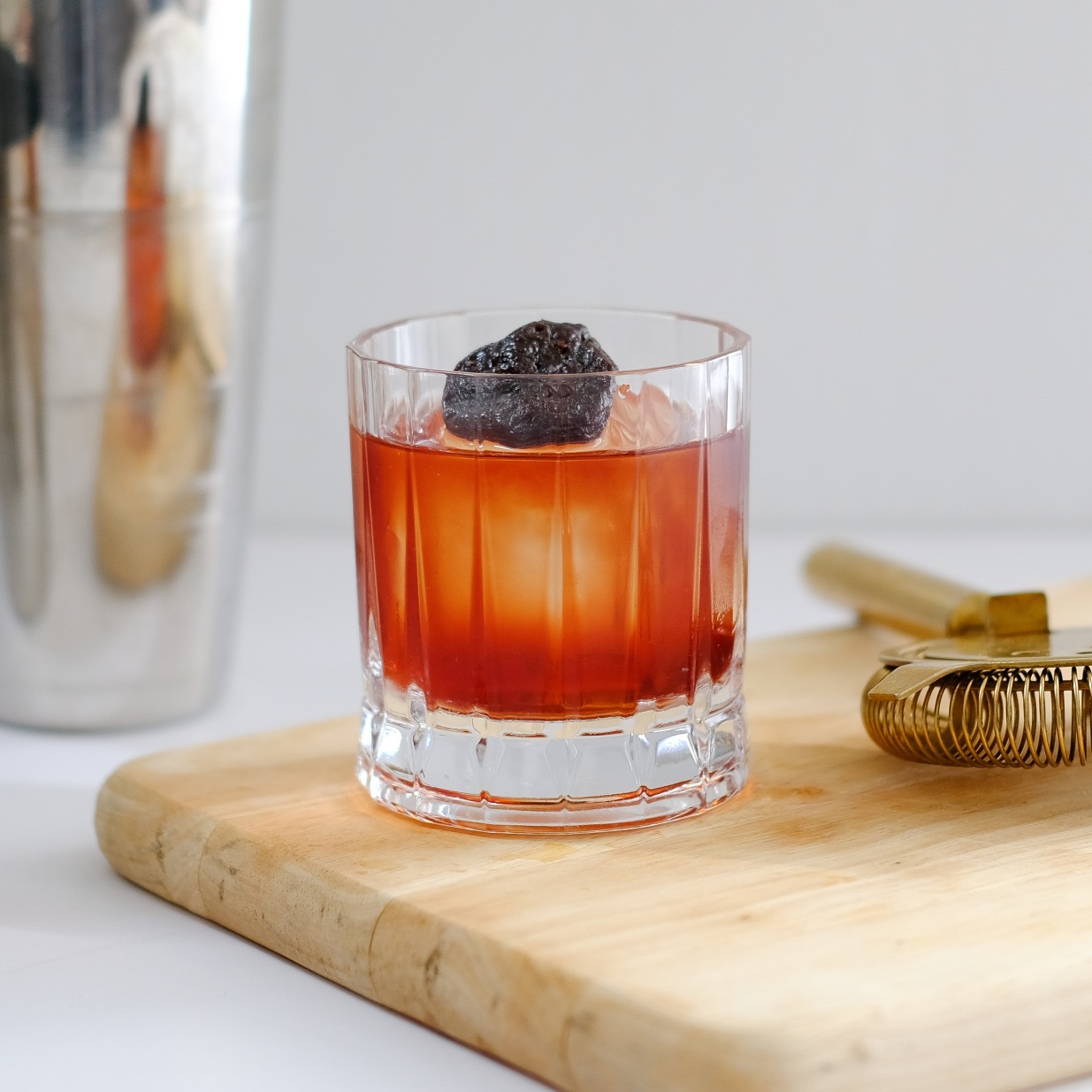 Madame Fan
Modern Chinese restaurant and bar Madame Fan's cocktails are now available for takeaway and delivery at $18 each. Choose from drinks like Ristretto Negroni, comprising gin, Italian bitters, vermouth and roasted coffee; Old School, made from Japanese whiskey, plum liqueur and cocoa nibs; and Mr Jerez with rum anejo, bianco vermouth, sherry, banana and sage. They've even put together a playlist of jazz, swing and blues tunes that you can enjoy with (or without) your drinks.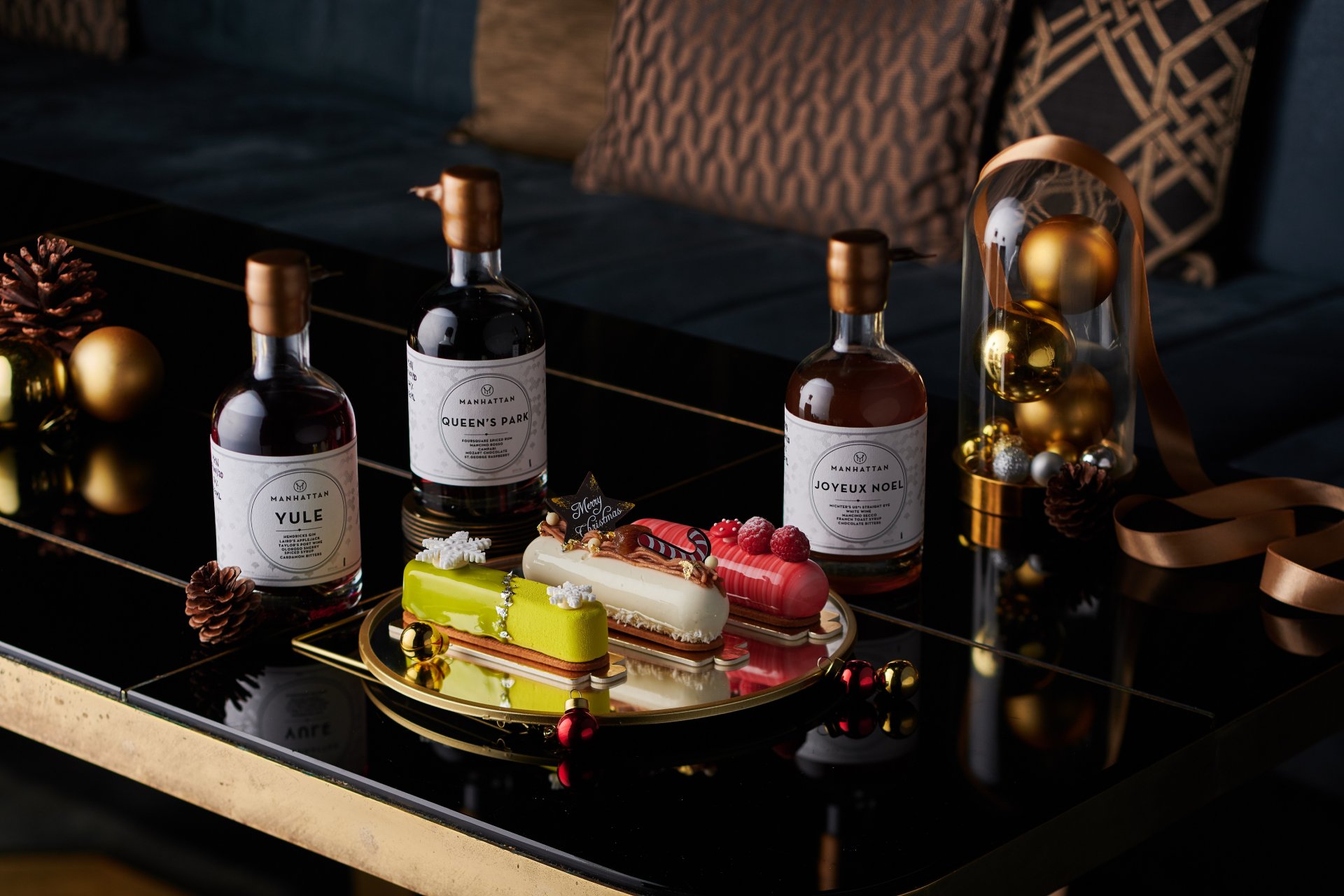 Manhattan
The award-winning Manhattan bar has some ambrosial cocktails that are great for impressing with at home. Try the spicy Hendrick's gin-based Yule, or the toasty, chocolate-y Joyeux Noel made with Michter's rye and French toast syrup. Manhattan's cocktails retail for $88 for a 350ml bottle and can be picked up from Regent Singapore's takeaway booth or ordered online.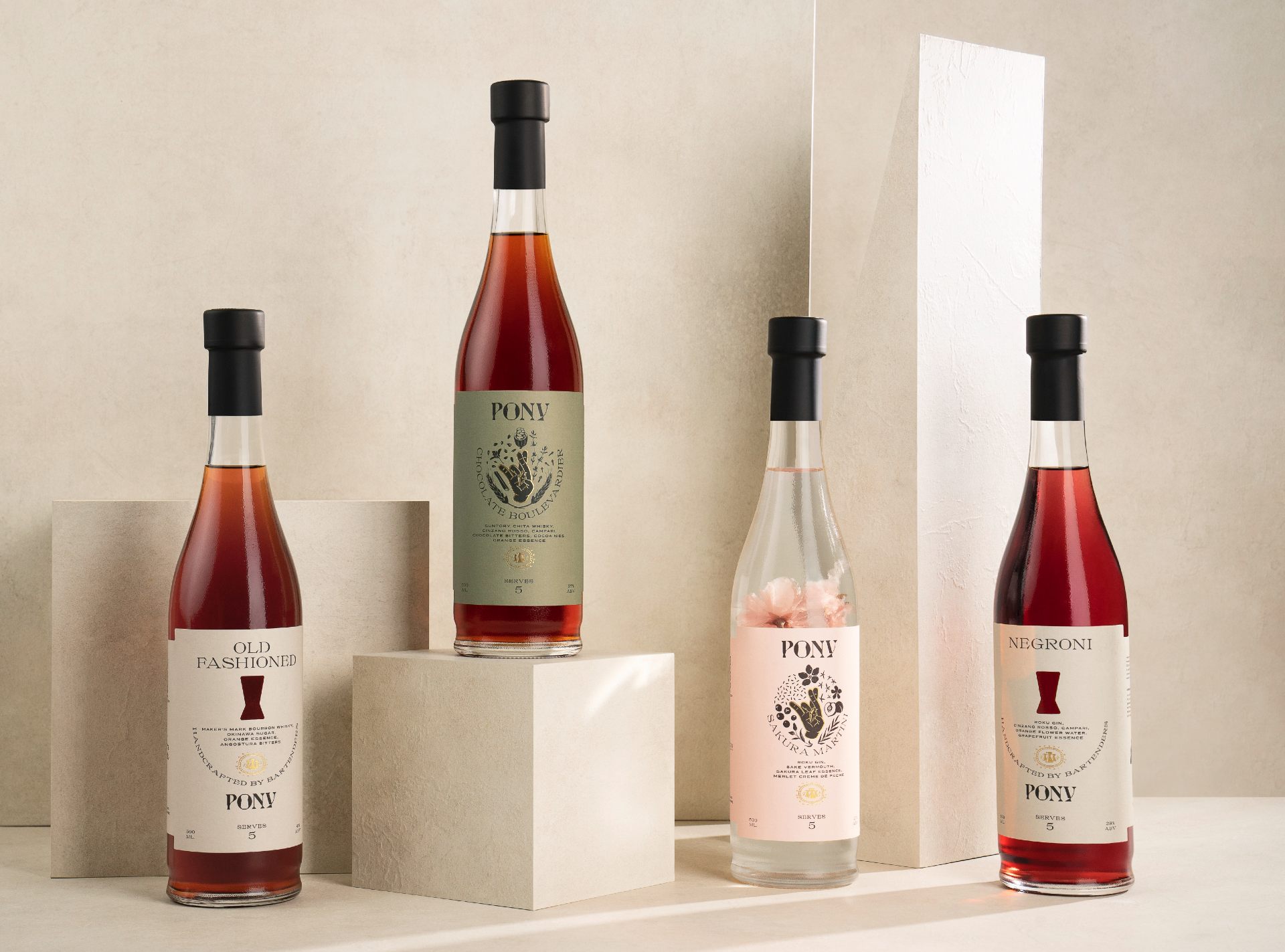 Pony
Since bars have been off the table for most of the year, the feted Jigger & Pony Group are bringing their drinks right to our homes. Its beautifully packaged bottled cocktails make impressive gifts or are perfect for sharing since they come in 200ml or 500ml bottles. Premium spirits like Roku Gin, Maker's Mark Bourbon Whiskey, and Suntory Chita Whiskey go into classic offerings like a Negroni ($32/$74) and Old-Fashioned ($33/$76), and more contemporary flavours such as the Sakura Martini ($34/$78) and Chocolate Boulevardier ($34/$78).
Wonderwall.sg does not support underage drinking, excessive drinking, binge drinking or any other unsafe drinking behaviour. Never drink and drive. Always drink responsibly.
For the latest updates on Wonderwall.sg, be sure to follow us on Facebook and Instagram. If you have a story idea for us, email us at [email protected].