If You're Wondering What To Order At Van Leeuwen Ice Cream, We Highly Suggest The Vanilla
Now that Van Leeuwen Ice Cream's new scoop shop in Orchard Central has been open a week, you're thinking of going down to see what the hype is about.

The problem is, there are 16 flavours available, and you only have one stomach. Which one should you try?

As someone who's had Van Leeuwen's ice cream several times (in both the US, where it is from, and in Singapore), might I suggest…the vanilla?

Not because Van Leeuwen's other flavours CMI, or that I like keeping things safe (Gelato Labo's Sakura Smoke, Artichoke & Pear Compote is one of my faves, okay?). But because Van Leeuwen's most "boring" flavour has been featured time and time again on writeups about the best vanilla ice cream.

And in June of this year, the New York Times even named it as the best vanilla ice cream available in the US, alongside Ben & Jerry's Vanilla. Compared to its counterpart, Van Leeuwen's is "rich, eggy, and grown-up" – a sophisticated choice for those with atas taste buds.
What's the big deal about Van Leeuwen Ice Cream?
As a tropical country, Singapore has ice cream shops a-plenty - which makes us a natural choice for Van Leeuwen Ice Cream's first shop outside of the US, where it began in 2008 as an ice cream truck serving artisanal treats on the streets of Brooklyn.
Van Leeuwen sets itself apart by making ice cream with double the amount of egg yolks - a style called "French ice cream" - as well as offering vegan options. Both use real natural whole ingredients sourced from small producers - and to this day, all of their ice cream is made from scratch in their Greenpoint, Brooklyn factory.
Taste-wise, the difference between French ice cream and regular ice cream is pretty subtle, but the former's texture is much more decadent, almost like custard. It also tastes creamier than gelato, which typically has less fat content.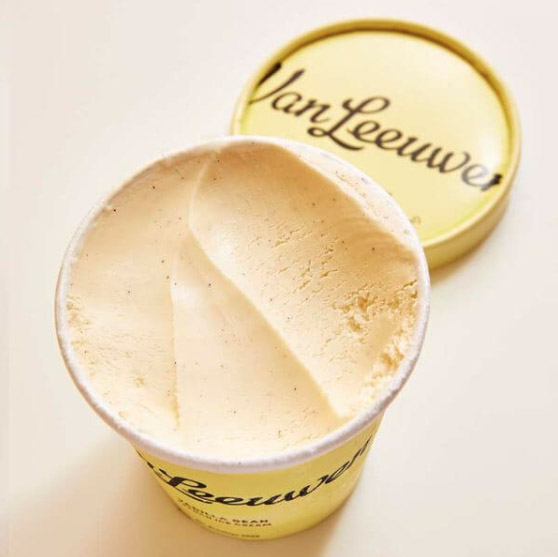 IMAGE: VAN LEEUWEN ICE CREAM SINGAPORE
Okay, now I'm curious. What's so special about the vanilla?
Rather than just using vanilla extract, Van Leeuwen Ice Cream's French Vanilla Bean uses Tahitian vanilla beans, cold-ground whole. Using the entire bean, as opposed to just the extract, brings out the strength and complexity of vanilla (yes - when consumed in this form, vanilla can be complex!)

As someone who frequently throws shade at friends who order vanilla after I've made the effort to take them to a specialty ice cream shop, I still had my doubts, but I quickly repented for my judgmental ways after trying Van Leeuwen's concoction in-store.
Their version has an almost cheese-like consistency, with subtle notes of salt. A quick look at the ingredient list reveals that on top of including the usual ingredients (such as milk, cream, and cane sugar), Van Leeuwen's Vanilla Bean ice cream indeed includes salt, which helps temper some of the sweetness.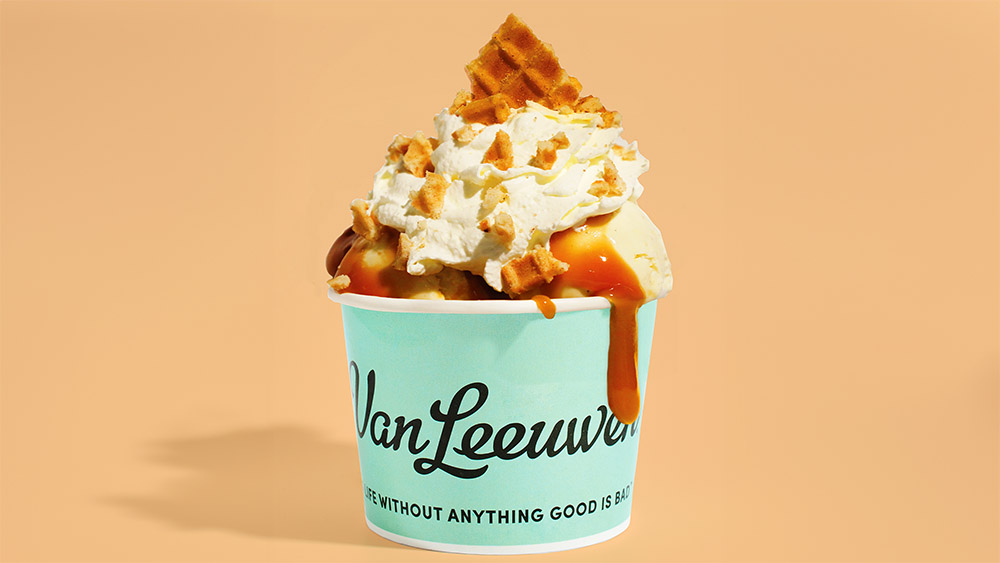 IMAGE: VAN LEEUWEN ICE CREAM SINGAPORE
But vanilla is b-o-r-i-n-g
I get you. Traveling down to Orchard Central to try this specific brand of ice cream, while queuing behind patrons who spend 15 minutes at a time sampling all the different flavours, only for you to order a flavour as basic as vanilla, is, well, basic.
As per their plan to focus on signature, tried-and-tested flavours first, you won't find anything too crazy, and nothing local (yet) at the store. Instead, you can try some of their classics, which include Sicilian Pistachio (made with pistachios from Mount Etna, Italy), Honeycomb (one of their bestsellers!), and Peanut Butter Brownie Chip, which is delightfully crunchy.

Or if you're like me and usually favour uncommon flavours, you can try the Marionberry Cheesecake. What is a marionberry? It's a variety of blackberry, which tastes like blackcurrant, but less tart. (No, this ice cream does not taste like Ribena, but it's a great choice if you're a fan of "purple and red" flavours of sweets.)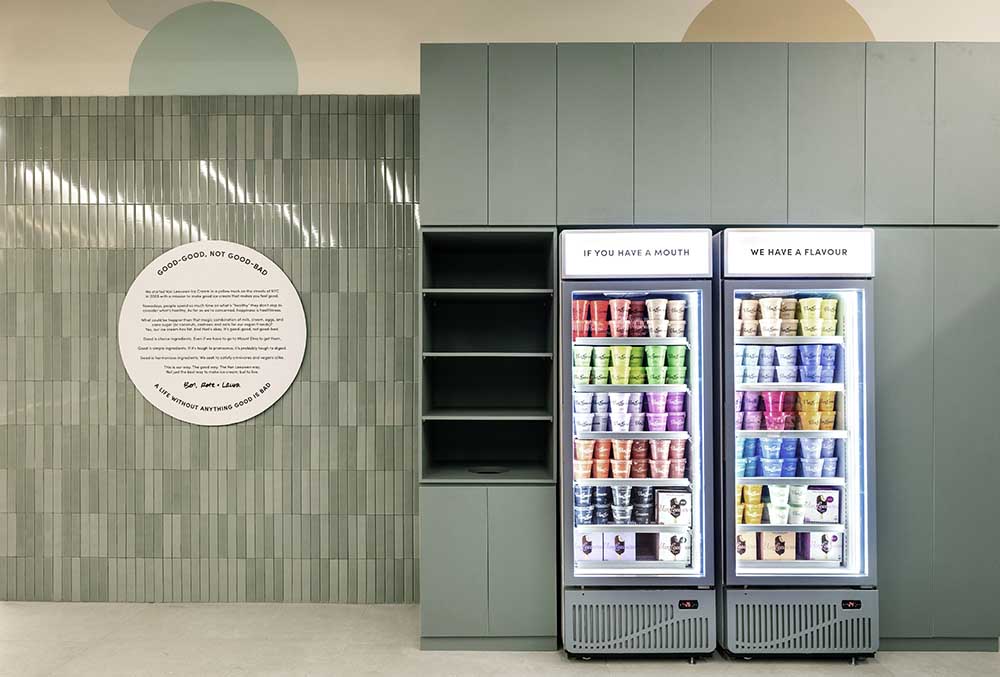 IMAGE: VAN LEEUWEN ICE CREAM SINGAPORE

What's the damage?
Prices start from $6.50 a scoop, with $1 top-ups for a house-made waffle cone, vegan-friendly hot fudge, salted caramel, and more toppings. You can also opt for a milkshake ($13) with your chosen flavours!

One final tip: If you're keen to try the vanilla ice cream, but aren't down to try it in-store, bring home a pint (they start at $17) to chow down while watching Netflix.
Find out more about Van Leeuwen Ice Cream here
For the latest updates on Wonderwall.sg, be sure to follow us on TikTok, Telegram, Instagram, and Facebook. If you have a story idea for us, email us at [email protected].