Give As One SG: Where Nation-Building Starts With Helping A Neighbour
As a nation, we have many collective pastimes: eating, queuing, and creating memes about mascots at Paya Lebar, to name a few.
But as National Day approaches, #GiveAsOneSG, a collaboration between the NDP 2023 Executive Committee and the SG Cares Movement, invites us to consider another pastime: volunteering.
In her speech at the campaign launch yesterday (31 May), President Halimah Yacob cited volunteerism as an activity that can not only "strengthen the sense of belonging and unity among Singaporeans", but as an important aspect of nation-building.
"Volunteerism is not just something we do as individuals when we have spare time. It is fundamentally a reflection of who we are as a people, who we want to be, and the kind of society we want for Singapore."
In other words, volunteering isn't a hobby, it's a collective responsibility. It allows us to participate in something bigger than ourselves while enabling us to meet people from different walks of life. It's purposeful, it's fun, and it can help you make long-lasting memories and friendships.
If you've ever considered volunteering, but are not sure where to start, consider exploring these platforms and organisations:
SG Cares
You can either sign up through an SG Cares Volunteer Centre or through the SG Cares app, which curates customised opportunities to get involved. Simply filter by causes, commitment level, skills, or even type of activity, and you'll be presented with a feed full of causes and donation drives. Volunteer activities include everything from house cleaning for seniors, to befriending the vulnerable, to baking for marginalised communities.
Plus, volunteers who sign up through the SG Cares Volunteer Centres will have a chance to receive NDP tokens of appreciation when they volunteer between 31 May and 8 August 2023.
Sign up via the SG Cares app or Giving.sg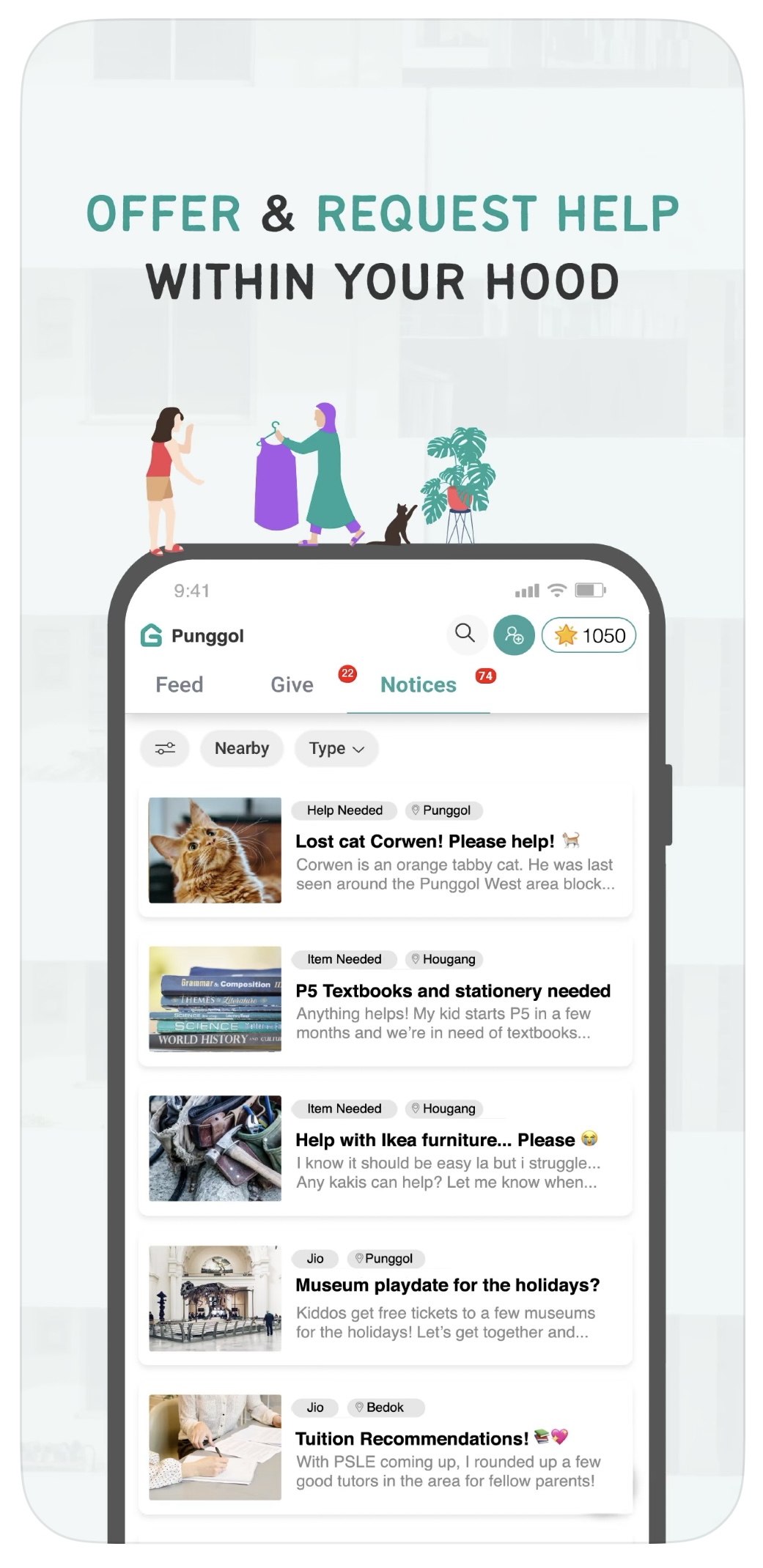 GoodHood.SG
On the GoodHood.SG app, which bills itself as "your digital kampong", you can connect with your neighbours by either asking for help or by offering them the help they need! Whether you're donating a stroller to a new mum in your 'hood, or you're canvassing for neighbours to join your Dungeons and Dragons campaign, the possibilities to foster the kampong spirit are endless.
Singapore Red Cross Society
Keep an eye on the Singapore Red Cross Society's social media pages - with World Blood Donor Day approaching on 17 June, there's a donation drive headed your way! Bonus: cute mascots will also be at selected blood donation drives to distribute NDP tokens of appreciation to blood donors.
For the latest updates on Wonderwall.sg, be sure to follow us on TikTok, Telegram, Instagram, and Facebook. If you have a story idea for us, email us at [email protected].