SAF Day: Heartfelt Thanks To Those Who Defend Singapore
Tomorrow (1 July) is SAF Day, a day when members of the armed forces reaffirm their pledge of loyalty and dedication to the Singapore Armed Forces and the nation. It's also a day when we celebrate these brave servicemen and women who keep our island home safe.
This year, we salute not only those serving in the Army, Navy and Air Force but also those in the SAF's fourth service - the Digital and Intelligence Service (DIS), which was set up last year.
To thank and appreciate our servicemen and women (past and present), we've collated a list of stories about inspiring Singaporeans that we've featured on Wonderwall.sg.
---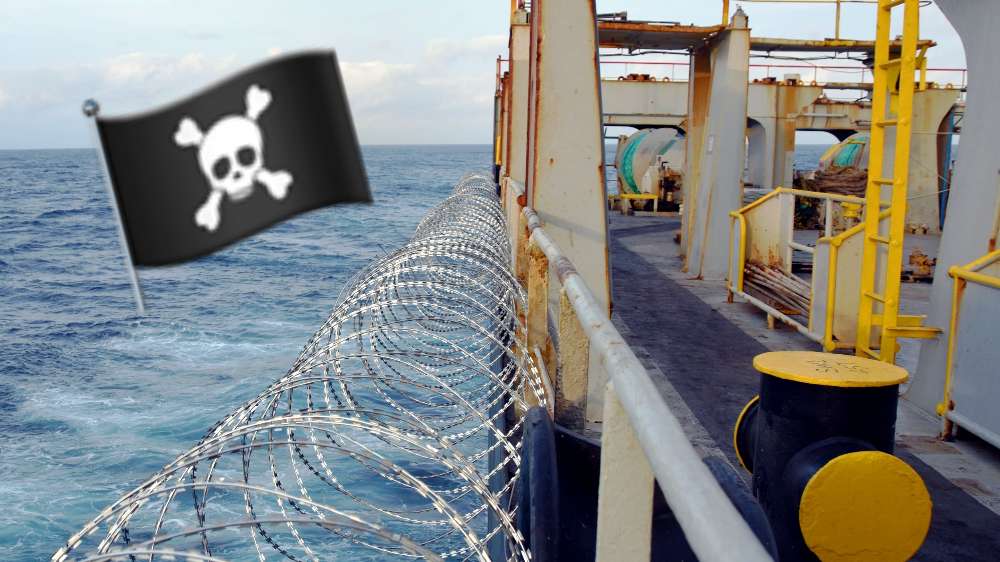 ORIGINAL IMAGE: 123RF
Stepping Up Our Game To Combat Piracy And Protect The Waters Around Singapore
Our servicemen and women in the Republic of Singapore Navy stand ever-ready to combat piracy and ensure that maritime trade continues to flow smoothly in and out of Singapore waters.
In addition, they are responsible for safeguarding Sea Lines of Communication (SLOCs), ensuring their continuous operation and safety as crucial transportation channels. SLOCs serve as vital maritime pathways connecting naval ports, acting as the lifeblood of a region's economy and playing a crucial role in global trade, military operations, and various other purposes.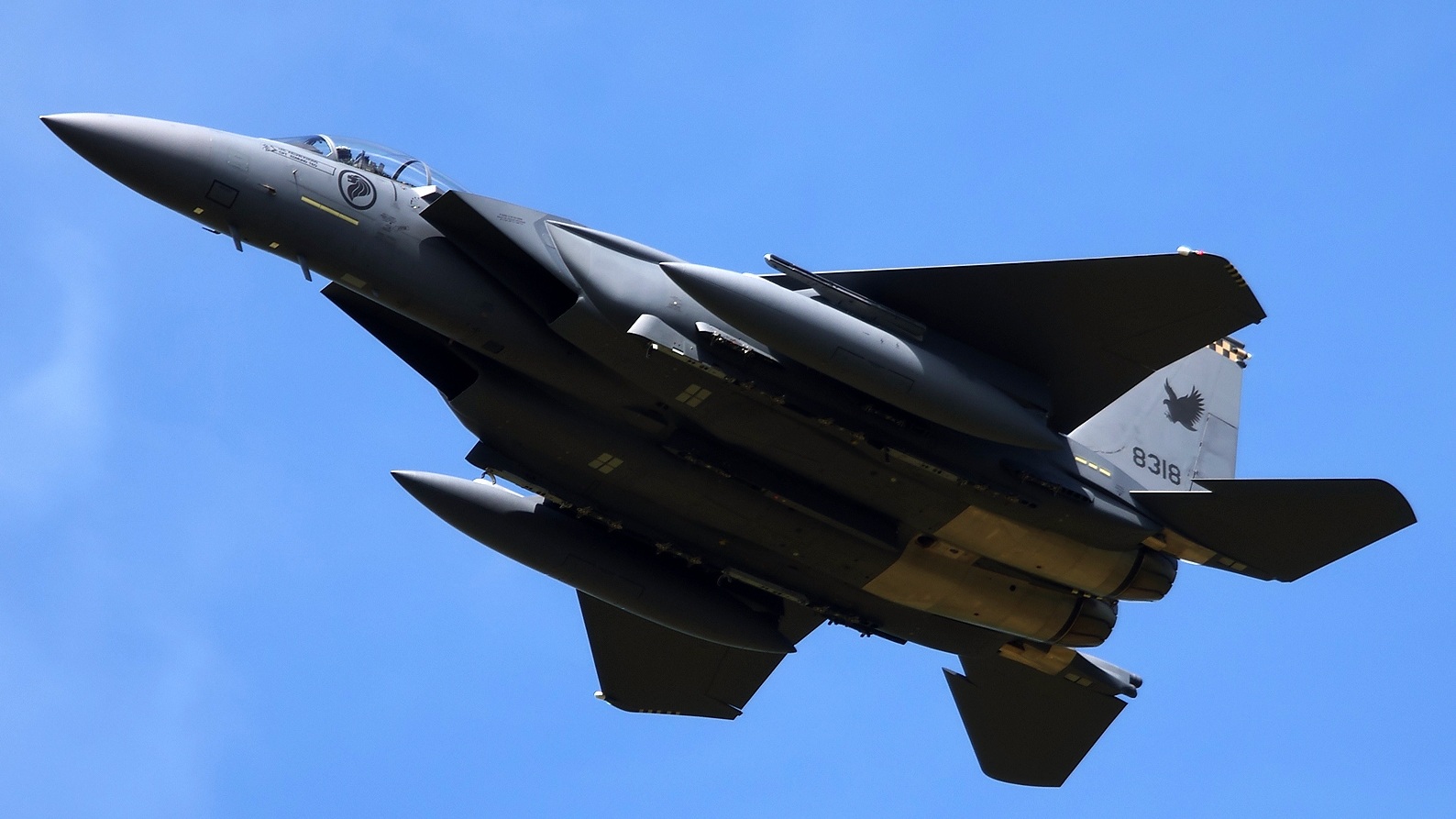 IMAGE: EUGENE BUTLER, GFDL 1.2, VIA WIKIMEDIA COMMONS
Saviours In The Sky: How The RSAF Is Ever-Ready To Tackle Air Threats And Offer Help
The RSAF doesn't just tackle air threats and keep our territorial airspace safe; it also provides aid for rescue and relief efforts.
In 1971, the then-Singapore Air Defence Command's first humanitarian assistance and disaster relief (HADR) mission was in Pahang, Malaysia to transport food and medical supplies, as well as rescue survivors affected by a flood. The air force was only three years old then.
In 2021, one of the RSAF's new A330 MRTTs was deployed to provide humanitarian aid by assisting to airlift 149 Afghan evacuees from Qatar to Germany. Last year, a pair of RSAF CH-47F Chinook helicopters was dispatched to offer assistance to the flood-affected population in Queensland and New South Wales, Australia.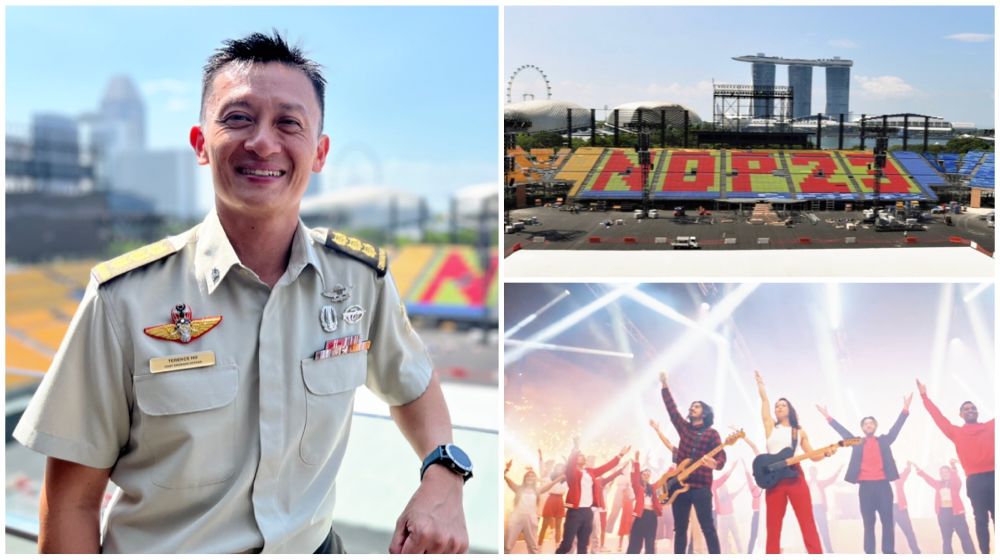 IMAGES (CLOCKWISE FROM LEFT): SIM DING EN, NDP 2023 EXCO AND SCREENSHOT FROM YOUTUBE/NDPEEPS
NDP 2023 Head Honcho Is Hard At Work Engineering An Awesome Parade
The Chairman of the NDP 2023 Executive Committee is Chief Engineer Officer Colonel (COL) Terence Ho, a dedicated father of three daughters who has had a 26-year career with the SAF.
"My first NDP was more than two decades ago when I marched as part of the Colours Party for my Formation – and that was at the old National Stadium. In 2005, I formulated the plans for spectator and traffic management for NDP, which was held at the Padang," COL Terence recalls.
"I have been involved in some other support roles for NDP since then, but taking up the appointment of EXCO Chairman was something I had never expected. It is a privilege and honour to do so, and I have met countless Singaporeans from all walks of life coming together passionately to participate or contribute to NDP 2023. I am very heartened and inspired and will continue to do my best to give Singaporeans a vibrant, uplifting and meaningful celebration on 9 Aug 2023."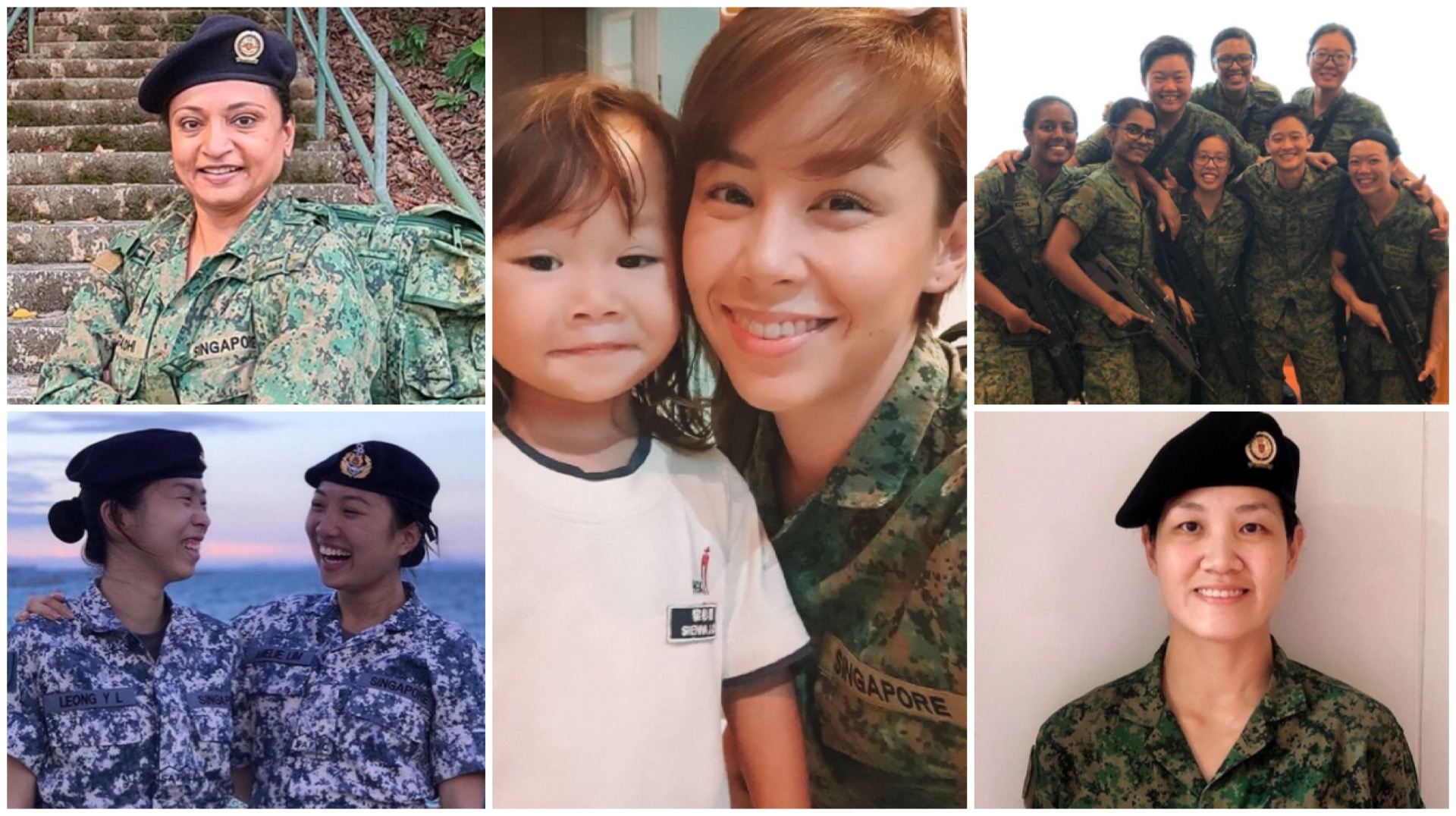 IMAGES: (CLOCKWISE FROM TOP LEFT) FACEBOOK/@FITNESSMANTRASINGAPORE, INSTAGRAM/@KELLYLATIMER AND @BRENDAENGGGGG, FACEBOOK/@OURSINGAPOREARMY AND INSTAGRAM/@EILEEEEN_LEONG
International Women's Day: Celebrating Those In The SAF Volunteer Corps
Inaugurated in 2015, the Singapore Armed Forces Volunteer Corps (SAFVC) is a uniformed volunteer scheme introduced to provide more Singaporeans and Permanent Residents with the opportunity to contribute to national defence, show support for National Service and deepen their understanding and ownership of national defence.
The SAFVC kicked off with an inaugural intake of 226 volunteers. Today, it has close to 1,000.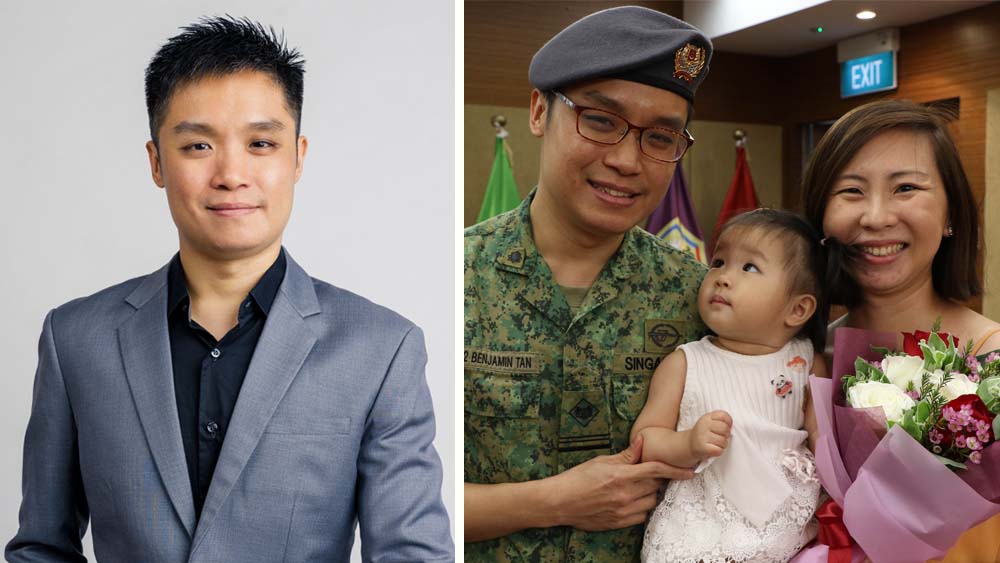 IMAGES COURTESY OF BENJAMIN TAN
This Ex-Military Guy Has New Missions - In Cybersecurity And Fatherhood
After a long stint in the military, Benjamin Tan, CEO of Red Alpha Cybersecurity, now serves the nation by mentoring a new generation of cyber defenders.
"The military was my first step into cybersecurity," Benjamin says. "I had many opportunities to build my expertise through various training, participate in various cybersecurity operations and exercises, and learn from the best cybersecurity experts in the military. The cybersecurity ecosystem in Singapore is also a small and tight-knit community, and I made many friends in the industry during my time there."
Benjamin studied Computer Engineering in university, and joined the small but growing cybersecurity team first in MINDEF, and then in the SAF.
"I had the privilege to take on multiple roles, including cybersecurity consultancy, IT operations and subsequently heading the MINDEF Cyber Security Operations Centre (SOC) and commanding the SAF's Cyber Incident Response (IR) Unit," he says.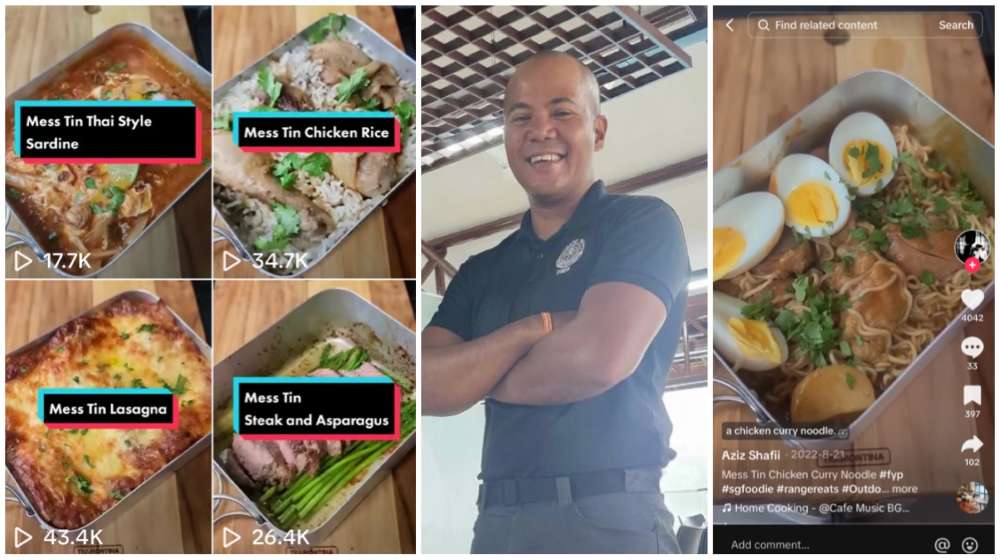 IMAGES: TIKTOK@/RANGEREATS AND AZIZ SHAFII
Ex-SAF Regular Cooks Up A Storm On TikTok With Mess-Tin Meals
Outward Bound Singapore instructor Aziz Shafii cooks up delicious mess-tin meals inspired by his time in the SAF.
"The original inspiration came when I was in the jungles of Brunei with my men," explains the ex-Platoon Commander of Knights Company in Specialist Cadet School 3. "We were going on a land expedition, and discussing what else we could eat for the next three days other than Maggi - and they had no ideas whatsoever. I decided, 'I want to try biryani.' I took on the challenge and managed to get ingredients from the canteen and tried it out."
Aziz believes the Army fights with its stomach. "When the soldiers are fed and well-nourished, it will give their bodies energy to train, and they will give their best, knowing that their primary welfare is taken care of," he says.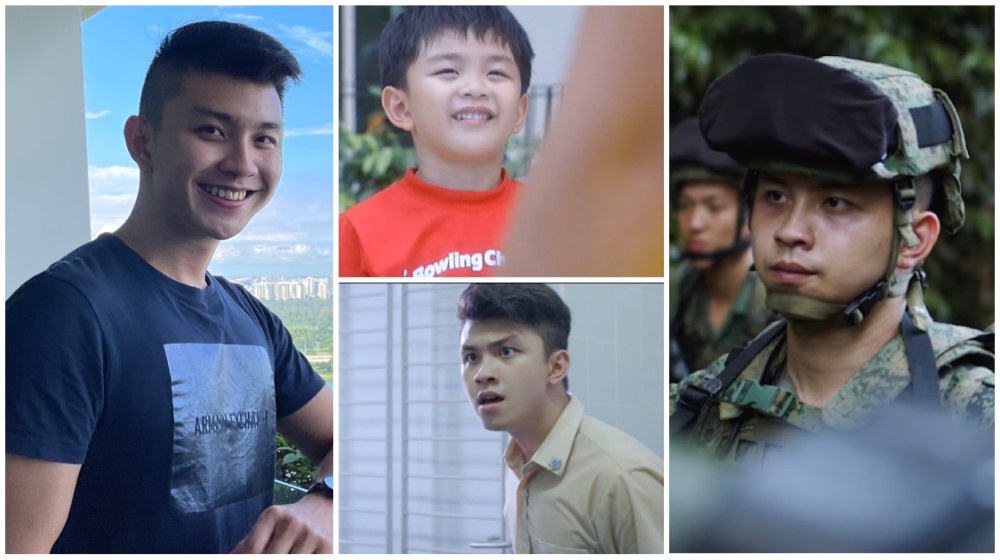 IMAGE (LEFT): GARY TAN
Ah Boy To Man: On Screen, This Actor Has Gone From Kid To Bully To Soldier
Freelance actor and Singapore University of Social Sciences undergraduate Gary Tan – who recently starred in the titular role of "Max", a short film as a young man who undergoes a life-changing experience in NS – served the nation at the SAF counselling centre during his NS days.
"We would do drug talks, and speak to new NSFs about mental wellness, mental health, and services provided by the SCC," Gary says. "We were trained in basic counselling skills, went for counselling courses, and got to man the SAF Counselling Hotline. Sometimes we are the first responders. In one instance, there was a suicidal caller, so I had to quickly call the unit, call the direct supervisors, tell them they had a man who was feeling such and such, please render assistance."
Gary recalls how he acquired the basic skills to know when someone was feeling down or having a bad day, so that he would know the right things to do and say. "Sometimes, you don't even need to talk to them, you just need to stay by their side and listen to them, because it's about active listening," he says.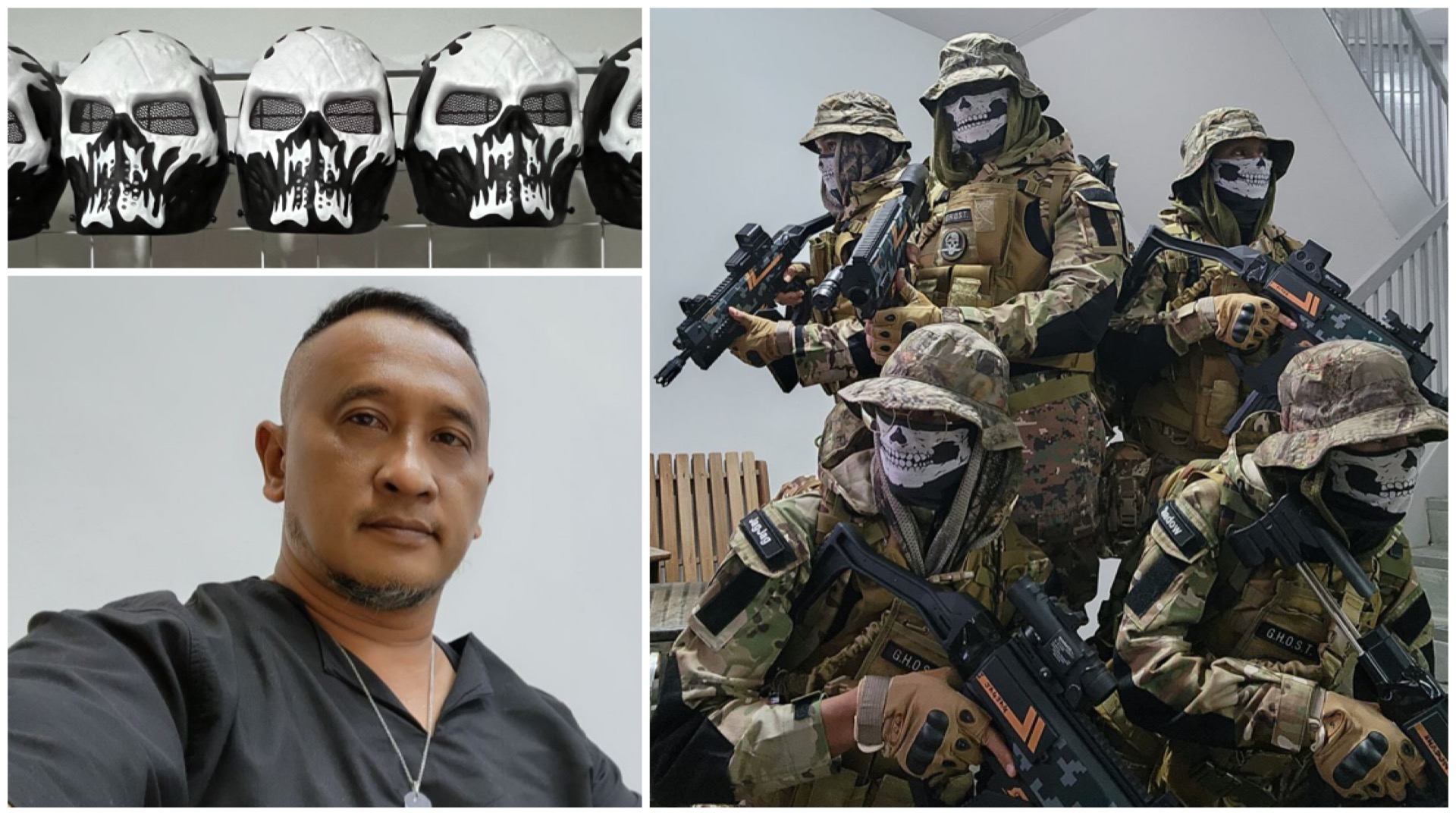 IMAGE OF MASKS: NG KAI, OTHER IMAGES COURTESY OF HOSAN
Serious Fun: Martial Arts And Nerf Wars Keep This Ex-CSM And His Family Together
Ex-Company Sergeant Major Mohamad Munir bin Rohani (aka "Hosan") and his troop of five children gear up and go all out with their Nerf guns four days a week at Tampines Quarry to tackle "operations" using military tactics and formations. The group calls themselves G.H.O.S.T., which stands for Guts and Honour to Overcome Situations Tactfully.
"When we [play as] "G.H.O.S.T.", we do gameplays that require us to think together as one," explains Hosan who retired from the SAF after close to 20 years. "And if anyone quarrels, then that wouldn't be an honourable way to approach this. That's why the acronym stands for "Guts and Honour to Overcome Situations Tactfully". Whatever we do has to be done tactfully, even when we are right."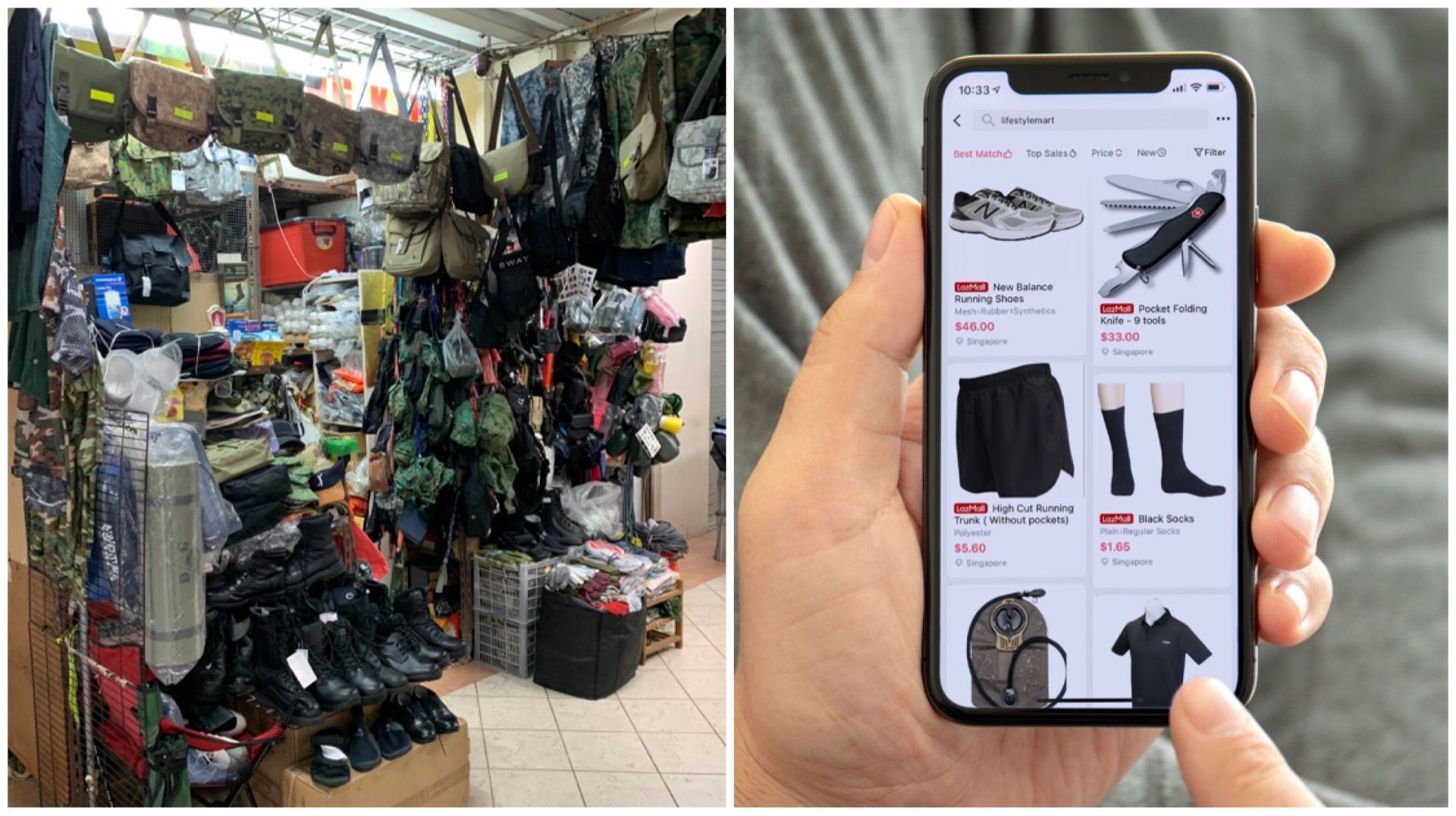 IMAGES: NICK CHEE (LEFT) AND LAZADA APP
Army Shops For Your Last-Minute Reservist Shopping
Missing items with book-in day around the corner? No need to stress. Beach Road Army Market, HIS Army Shop, Hock Gift Shop... and now Lazada Lifestylemart - here's a list of places on-site and online to get your last-minute reservist supplies.
For the latest updates on Wonderwall.sg, be sure to follow us on TikTok, Telegram, Instagram, and Facebook. If you have a story idea for us, email us at [email protected].