Check Out Giant Bunnies And A Massive Moon At "Floating Utopias" Exhibition
Ok, let's get straight to it. Is this thing IG-worthy? Hell, yeah!
The moment you enter the "Floating Utopias" exhibition on the 3rd floor of the ArtScience Museum, you're hit with a swollen, silvery spectacle - a wall of giant (this word can be used to describe almost everything here) cubes made of insulation foil, tape and plastic bottle caps. The sculpture titled "Mirror Barricade" by Tools for Action is a hint of what's to come - massive inflatable structures filling the space with the aim of making us rethink our relationship with the environment.

"Inflatables invite us to be playful and to reclaim public space; they help to forge communities and promote participation. Their disruptive, ephemeral presence challenges power structures, by reminding us that after all, everything is temporary," say the exhibition's curators, Artúr van Balen, Fabiola Bierhoff and Anna Hoetjes.

Something to ponder even as you snap shots for the 'gram? Meanwhile, here are some of our fave works: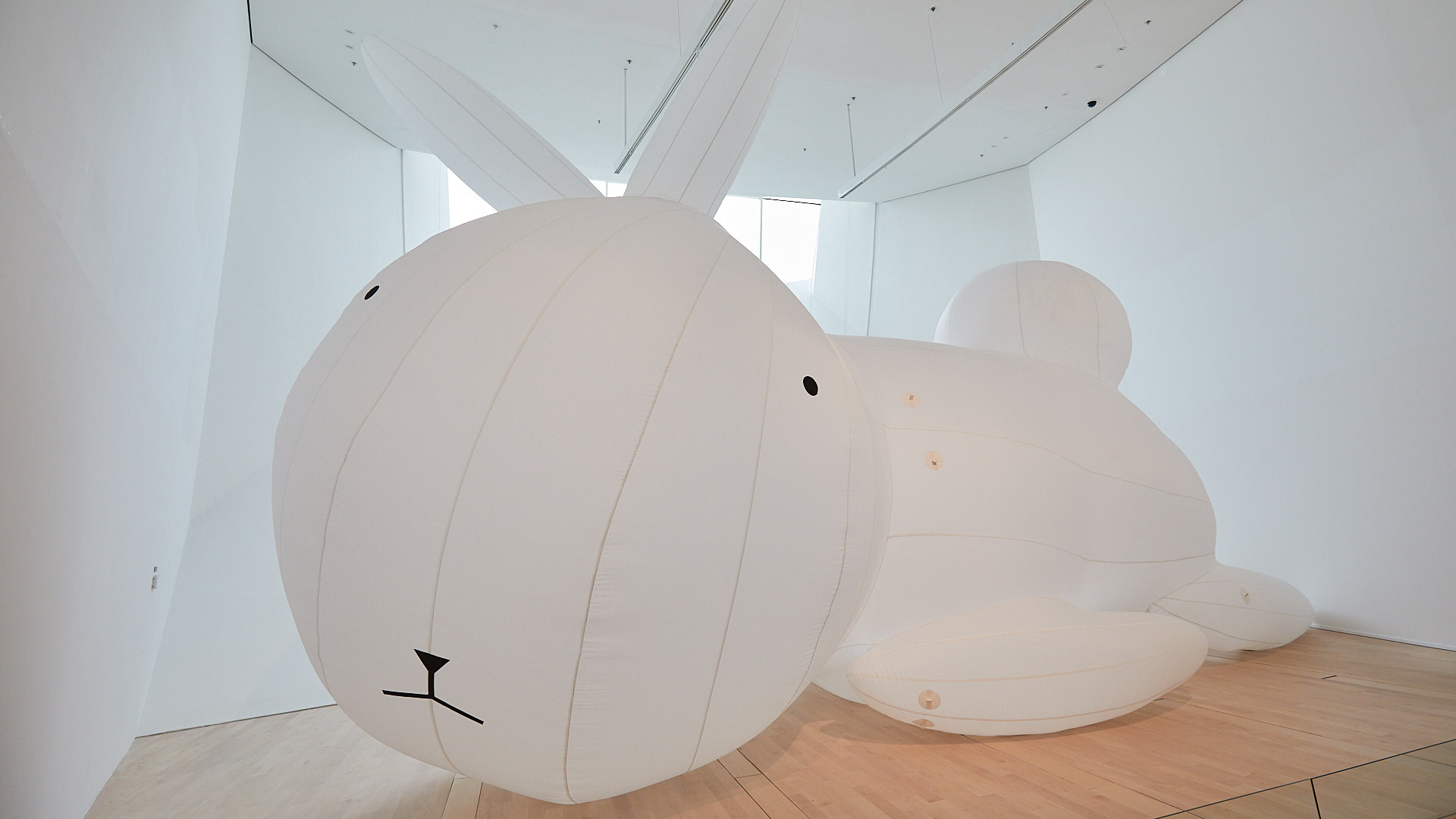 1. Dawn Ng, WALTER, 2010, reproduced 2019 series 2/3, polyvinyl chloride
You might have seen this big bleached bunny by Singaporean artist Dawn Ng in playgrounds, and near MRT stations and HDB estates. But if you haven't, this is a good chance to catch him. Anyway, he won't be going anywhere soon. Originally designed to be viewed outdoors against Singapore's cityscape, WALTER plays a significant role in this exhibition's exploration of space and environment.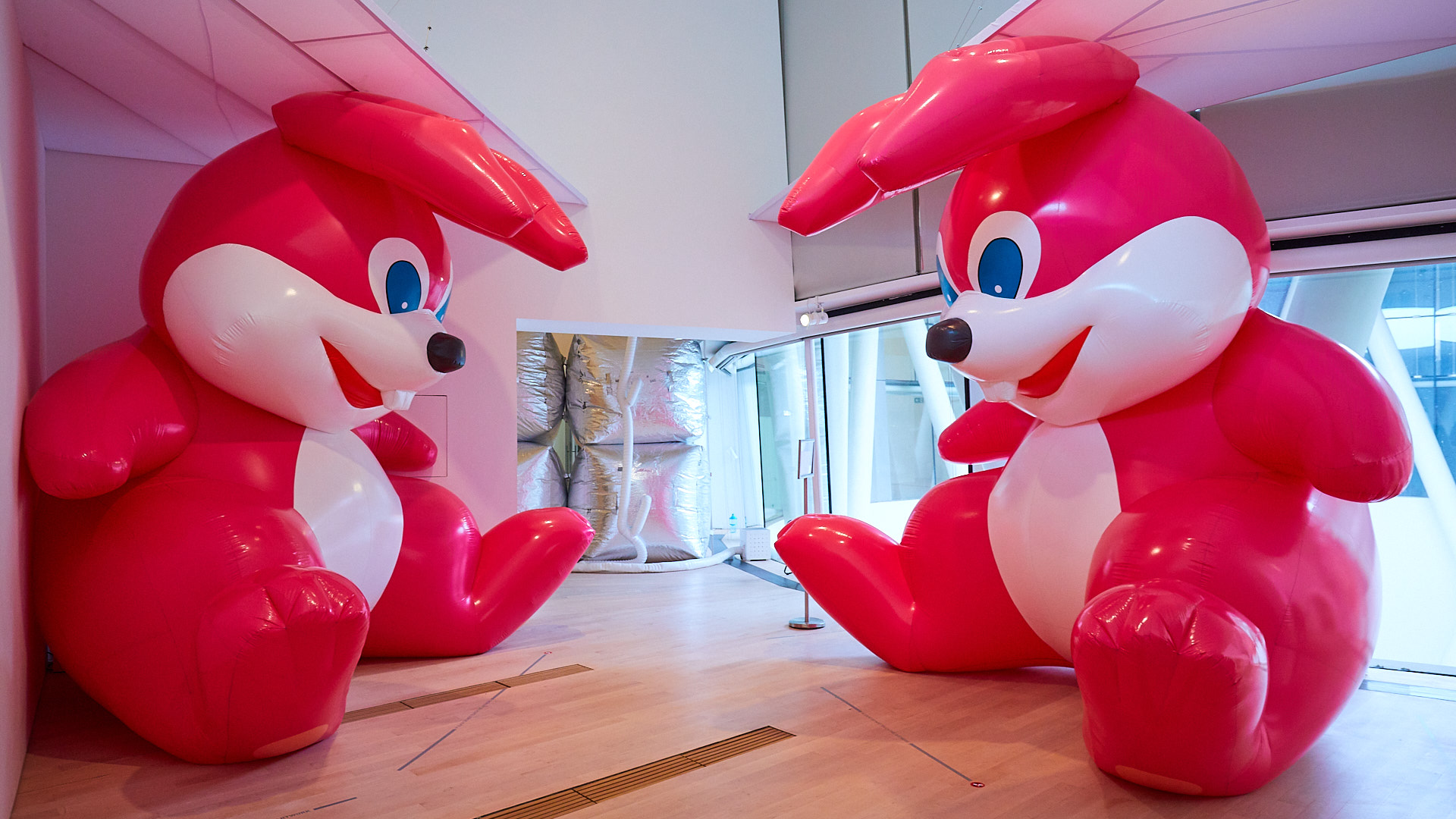 2. Momoyo Torimitsu, Somehow I Don't Feel Comfortable, 2000, polyurethane coated fabric, tubes, electric pumps
The New York-based Japanese artist's pink rabbits will undoubtedly make you reach for your phone immediately. However, their supersized cuteness stuffed into the small space has a more sinister backstory. Says the artwork's label: "Supersizing them distorts and perverts their cuteness, creating something altogether more unsettling." Hmm. Let's just stick to "kawaii!!!" shall we?
3. Luke Jerram, Museum of the Moon, 2019, nylon and electrical components
A few fun facts: 1) This year marks the 50th anniversary of the Moon Landing by NASA astronauts in 1969. 2) This artwork was commissioned by ArtScience Museum to commemorate the momentous occasion. 3) 1cm on this artwork = 6km on the actual moon - mind blown! Yes, what you see is an actual image of the moon made up of super-duper high-resolution images captured by NASA's Lunar Reconnaissance Orbiter Camera. IG-worthy? Absolutely. But once you've snapped your shots, lie down in one of the deck chairs and contemplate the wonder of this heavenly body we see nightly. We did, and we were positively moonstruck. (Also timely cuz it's Mid-Autumn Festival!)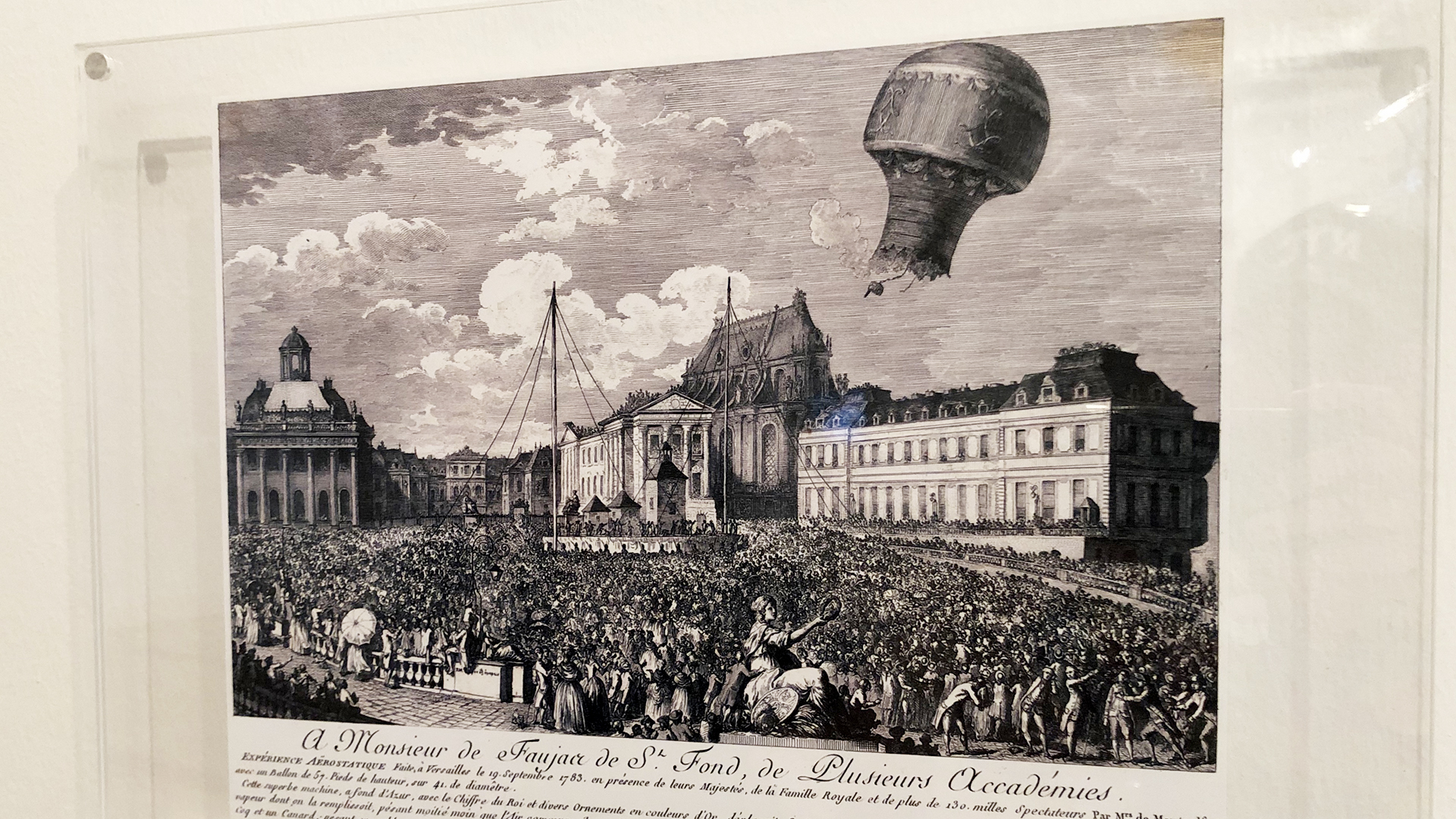 4. Unknown, The first balloon ascent with animal on 19 September 1783, 1783, copper etching
While you're being swept away by the wonder of the incredible inflatables, don't miss out on little treasures like this wee copper etching of what is supposedly the first balloon to carry passengers, albeit of the zoological kind. And guess what? This spectacle of a sheep, a duck and a rooster rising into the air was witnessed by none other than King Louis XVI and his queen, Marie Antoinette! How long did the balloon stay afloat? A grand total of… eight minutes.
"Floating Utopias" runs till 29 Sep 2019. Get your tickets here.
For the latest updates on Wonderwall.sg, be sure to follow us on TikTok, Telegram, Instagram, and Facebook. If you have a story idea for us, email us at [email protected].