Gazetted Car-Lite Areas In Singapore: One-North
Compared to our previous trips to Springleaf and Marina South, one-north offers a glimpse of what a true designated car-lite area can look like in Singapore.
This bustling business park is home to some major players in the tech and media industries, like Apple, Razer, Shopee, Grab, and Mediacorp. But it's not all concrete jungle here – one-north also boasts plenty of green space, which includes the sprawling one-north Park that's made up of a bunch of different parks.
We explored one-north on foot to see how it fares as a car-lite area.
Where is one-north?
One-north is a subzone of Queenstown designed to be Singapore's centre of innovation. This area was first envisioned way back in 1991 as part of the National Technology Plan, and after a decade of planning and development, it was officially launched on 4 Dec 2001 by then-Deputy Prime Minister Tony Tan Keng Yam.
One-north is divided into 8 unique subzones, each with its own distinct character and purpose:
Biopolis is the biomedical R&D hub of one-north, with both public and private research organisations driving innovation in the field.
Fusionopolis is the epicentre of infocomm technology, media, physical sciences, and engineering industries. It's also where you'll find the one-north MRT station.
Mediapolis is the heart of Singapore's media ecosystem, and it's where you'll find Mediacorp and Grab, among other big names in the industry.
Vista is the commercial and lifestyle hub of one-north, featuring the Star Vista and Rochester Mall for shopping and dining, and the Star Performing Arts Centre for concerts and events. The Buona Vista MRT station is located here as well.
Wessex is where old and new meet, with historic colonial walk-up apartments and black-and-white bungalows repurposed into modern work lofts, home offices, and home studios for rent.
Launchpad is known as the Silicon Valley of Singapore, providing a space for start-ups, incubators, accelerators, and venture capitalists to collab and connect.
Nepal Hill is envisioned as a centre for leadership training and talent development, with business schools, corporate universities, and professional service companies located here.
Fun fact: The name "one-north" refers to Singapore's geographical coordinates, just one degree north of the equator.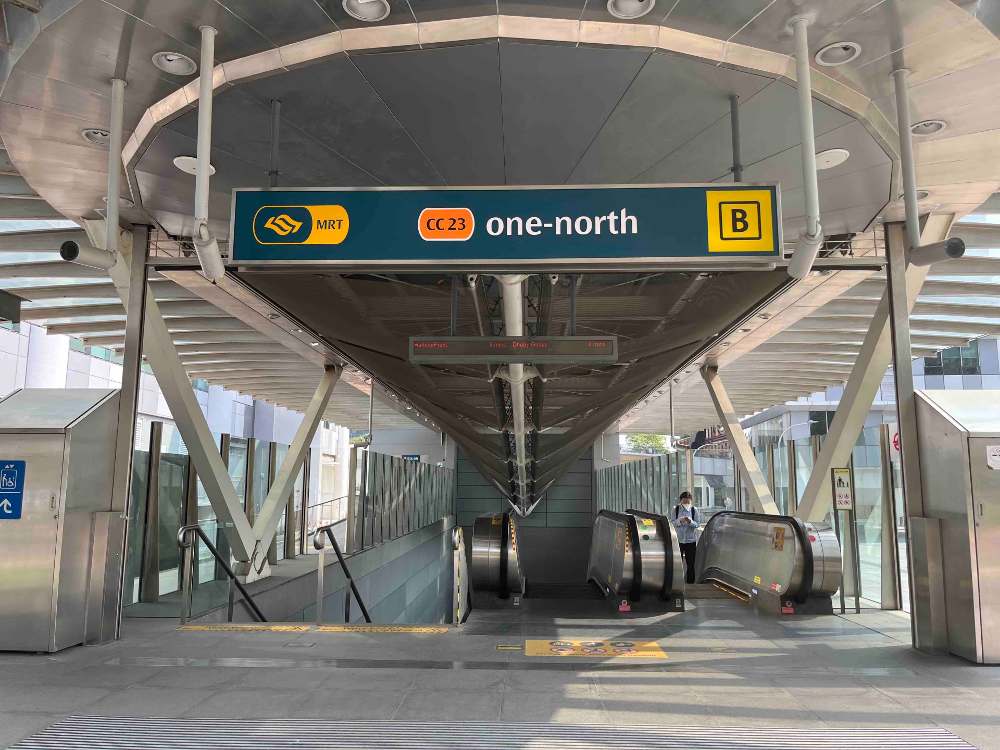 IMAGE: NICHOLAS YONG
How to get to One North?
The Circle Line's one-north MRT station is the gateway to this bustling car-lite area. One of the first things you'll notice coming here is the ample space for pedestrians and cyclists to move about freely, thanks to the wide and well-designed walkways and cycling paths.
While bus 91 does serve one-north, we recommend taking advantage of the free buses provided by JTC that loop around the area.
What to see?
We kicked off our day with a lunch at Timbre+. You won't miss it along Ayer Rajah Crescent, just look for the colourful graffiti along the exteriors and vintage Airstream trailers turned into food trucks. The Wong Kee Wanton Noodles and the pork belly from Ishiro Fusion Bowl are our top picks, and we washed it all down with some delicious craft beer from Bottle Shop.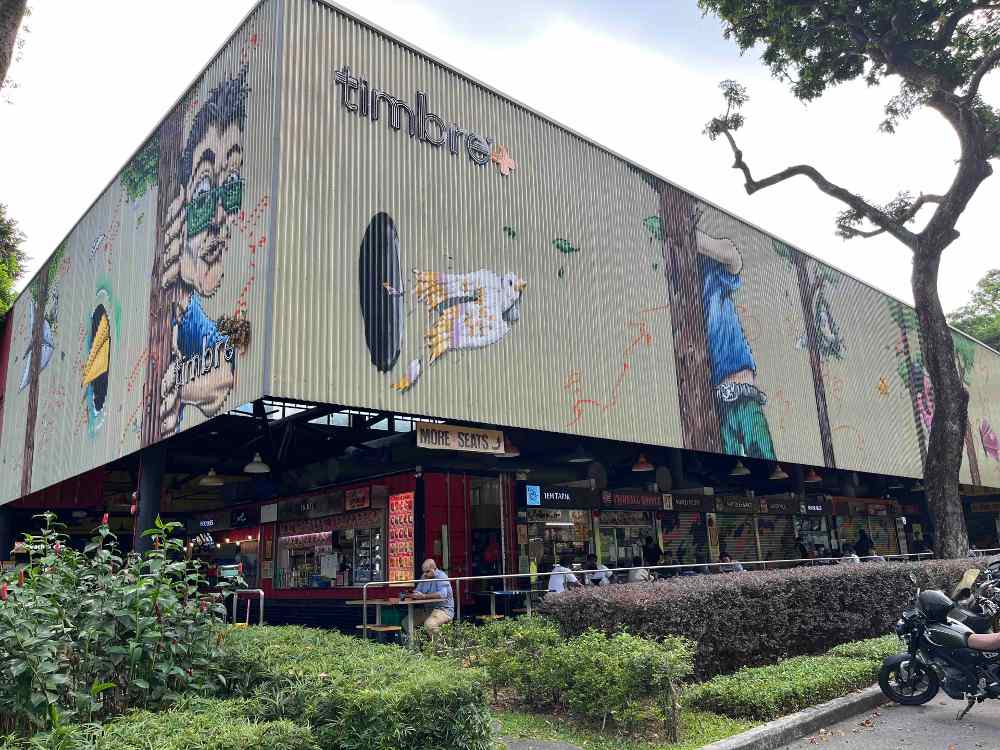 IMAGE: NICHOLAS YONG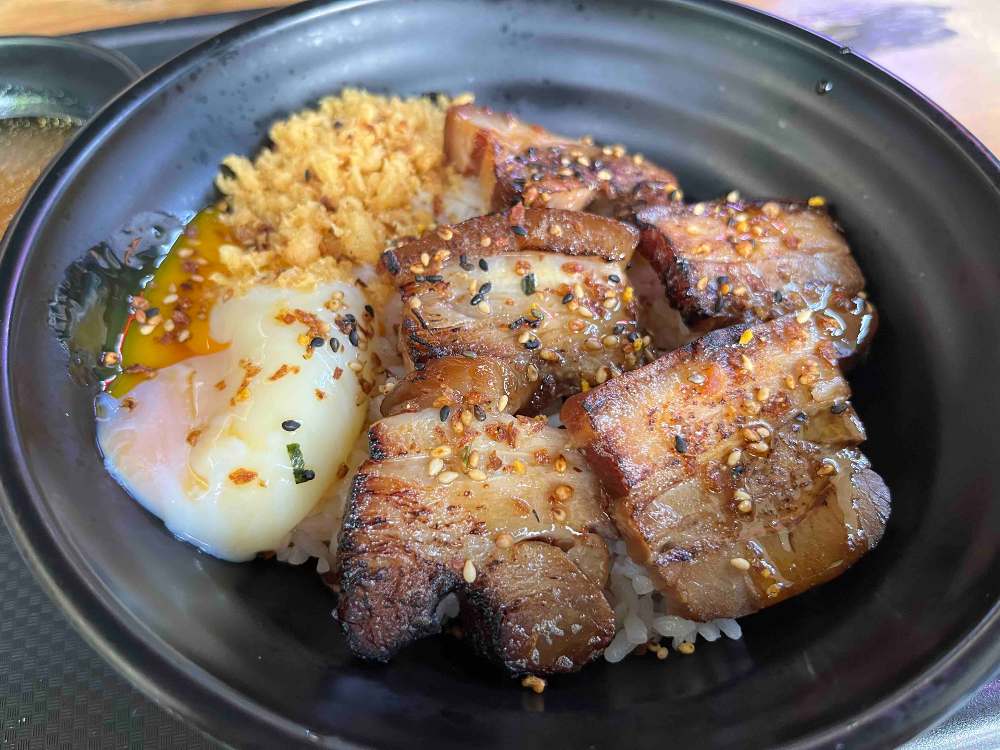 IMAGE: NICHOLAS YONG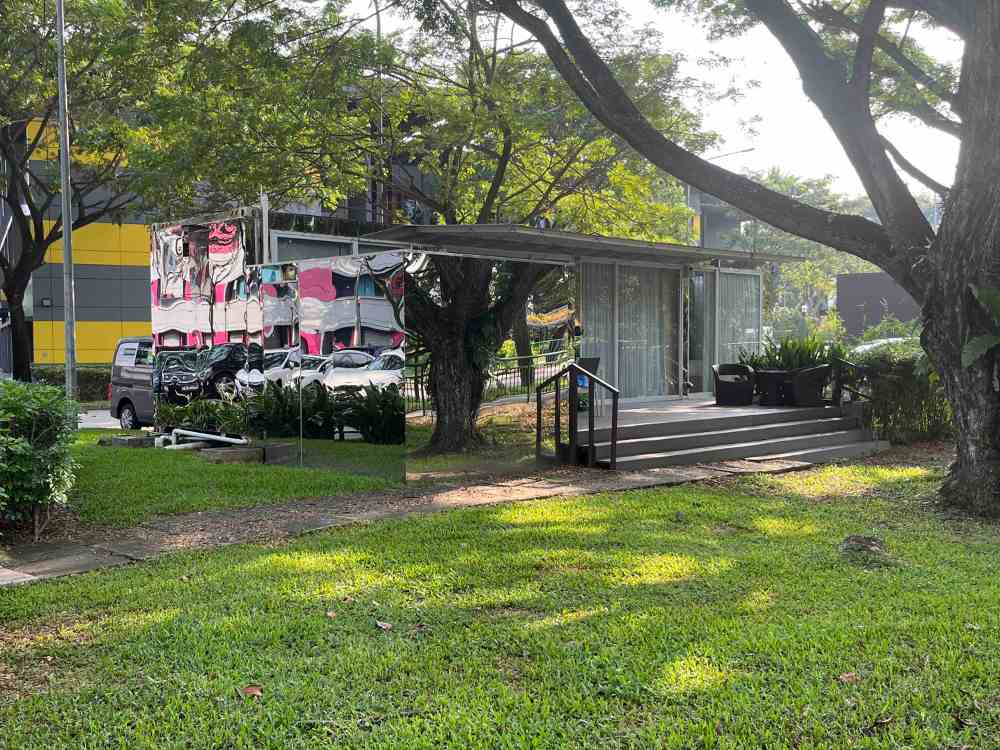 IMAGE: NICHOLAS YONG
After fuelling up, we made our way to the Shipping Container Hotel. This "invisible" hotel is covered in mirrors that reflect its surroundings. It's far from cramped and comes with a kitchen, king-size bed, and even a fancy standalone bathtub. Idea for a weekend staycay, perhaps?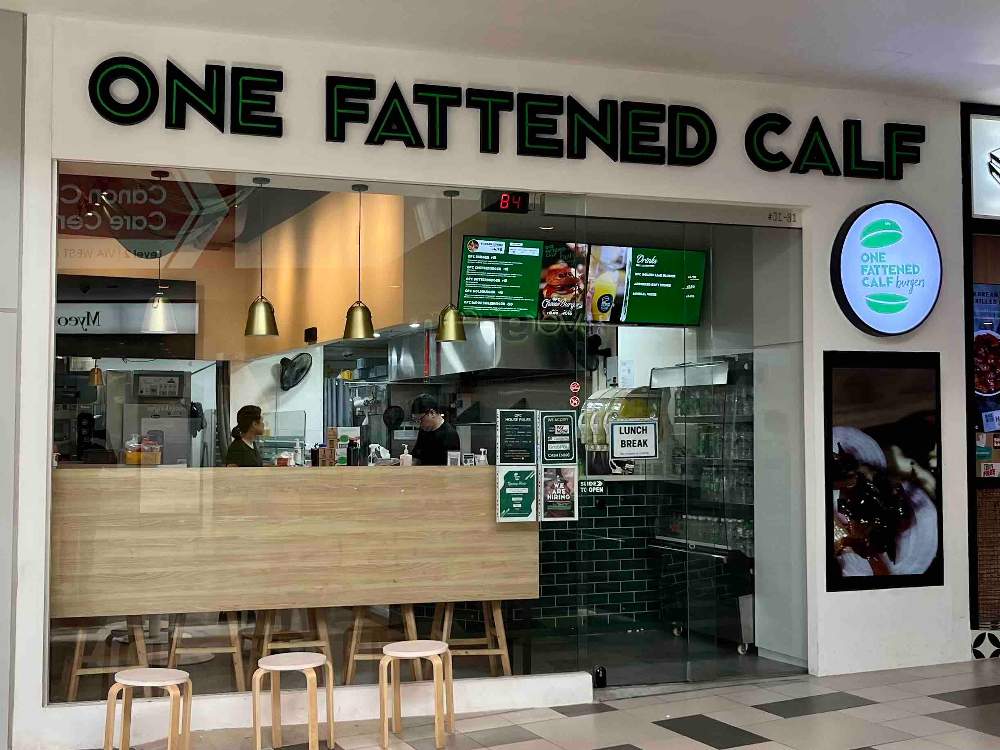 IMAGE: NICHOLAS YONG
Opposite the road is the Symbiosis tower with a mini-mall and some fantastic eats. Casa Pietrasanta, a Tuscan-style family restaurant here, is highly rated for their fantastic Italian dishes in a cozy atmosphere. If you're feeling like a burger, try One Fattened Calf Burgers and their excellent Butter Burger. Heads up, it gets crowded during lunch hour. One-north MRT station is located in the basement.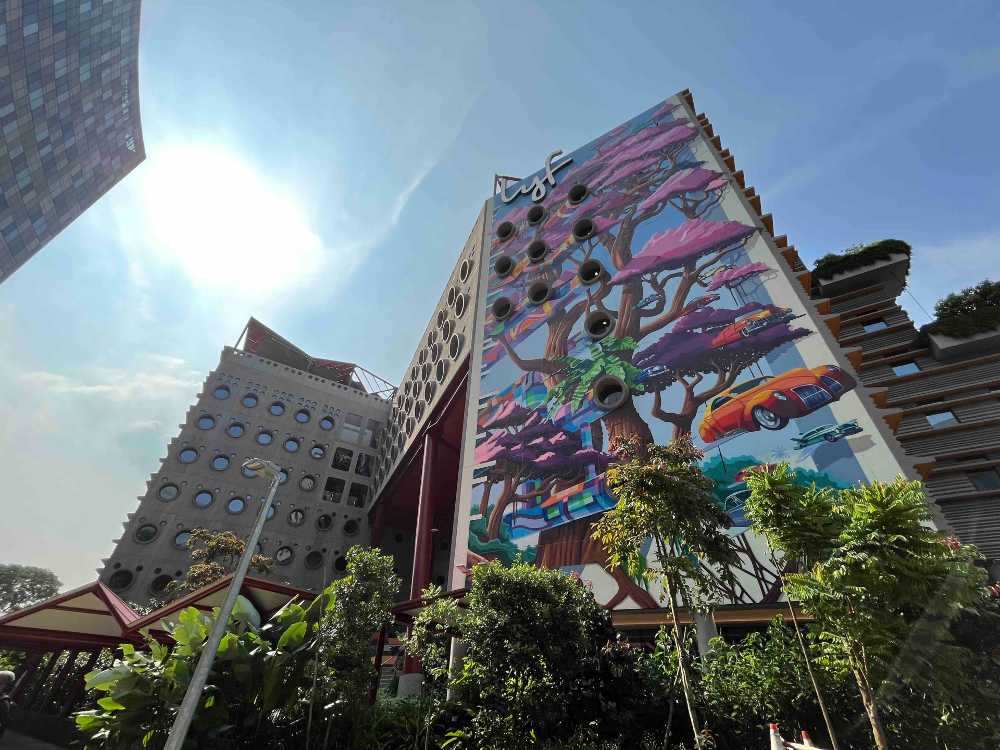 The lyf one-north serviced apartments are hard to miss, thanks to the huge mural adorning the building's exterior. Plus, it's a great starting point for exploring one-north – the bus that stops here can take you anywhere you want in the area.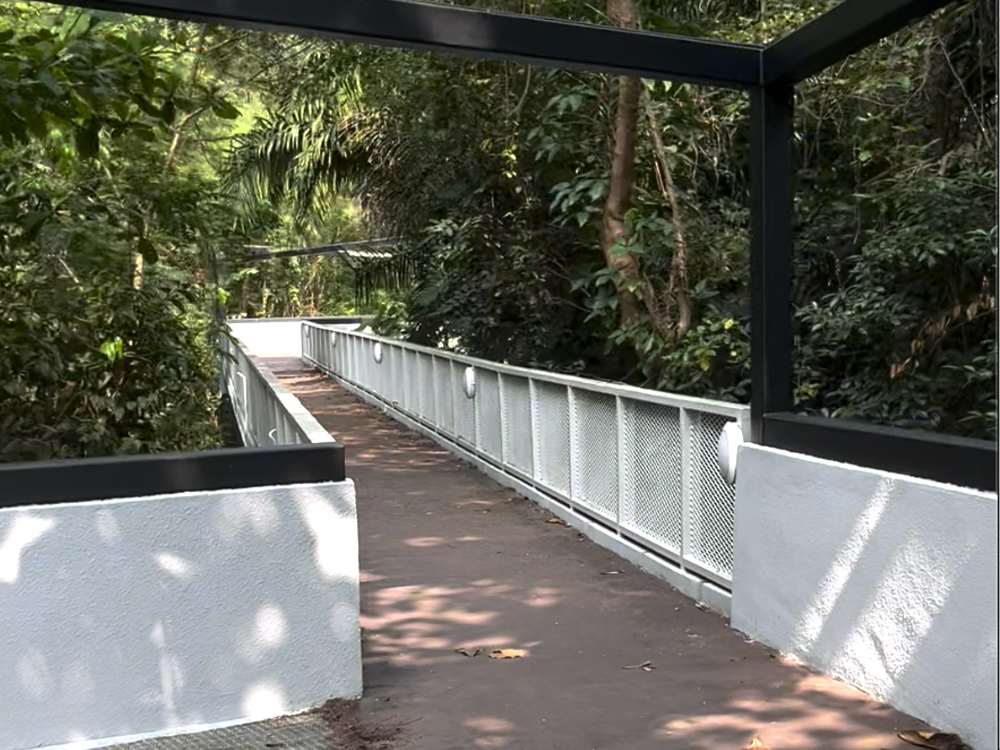 IMAGE: NICHOLAS YONG
Our next stop was the one-north Park on the Fusionopolis South side, where we found the Forest Canopy Boardwalk. It's a short 150m walk and has two observation platforms - see if you can spot some wildlife among the thick forest.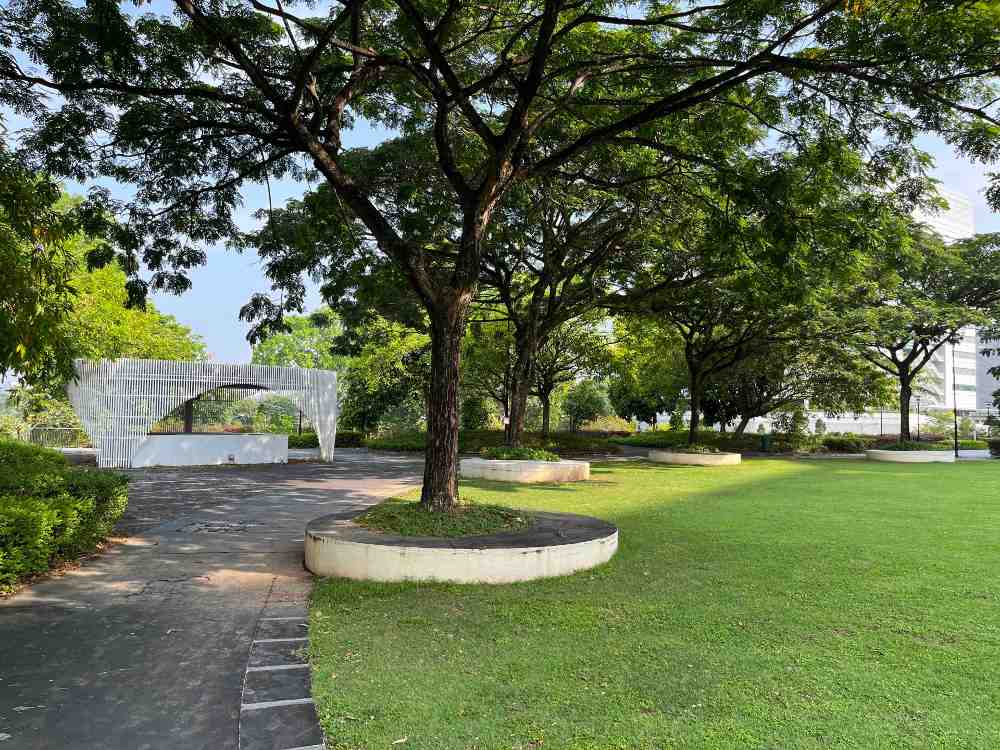 IMAGE: NICHOLAS YONG
We continued our walk towards the Mediacorp building and discovered the Mediapolis part of one-north Park. It's a green space with a massive field perfect for picnics or a game of frisbee. Great place to bring the little ones for the weekend.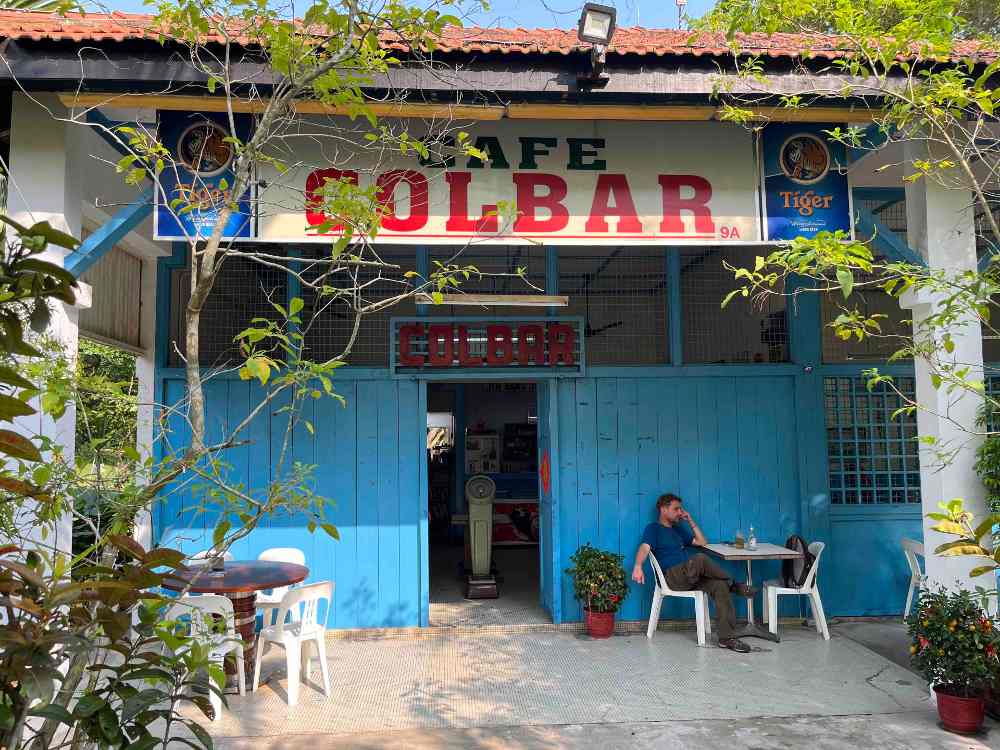 IMAGE: NICHOLAS YONG
As we walked along Media Circle road, we stumbled upon the charming Colbar, an old-school café filled with nostalgic knick-knacks from years past. Try the pork chop - it's delicious!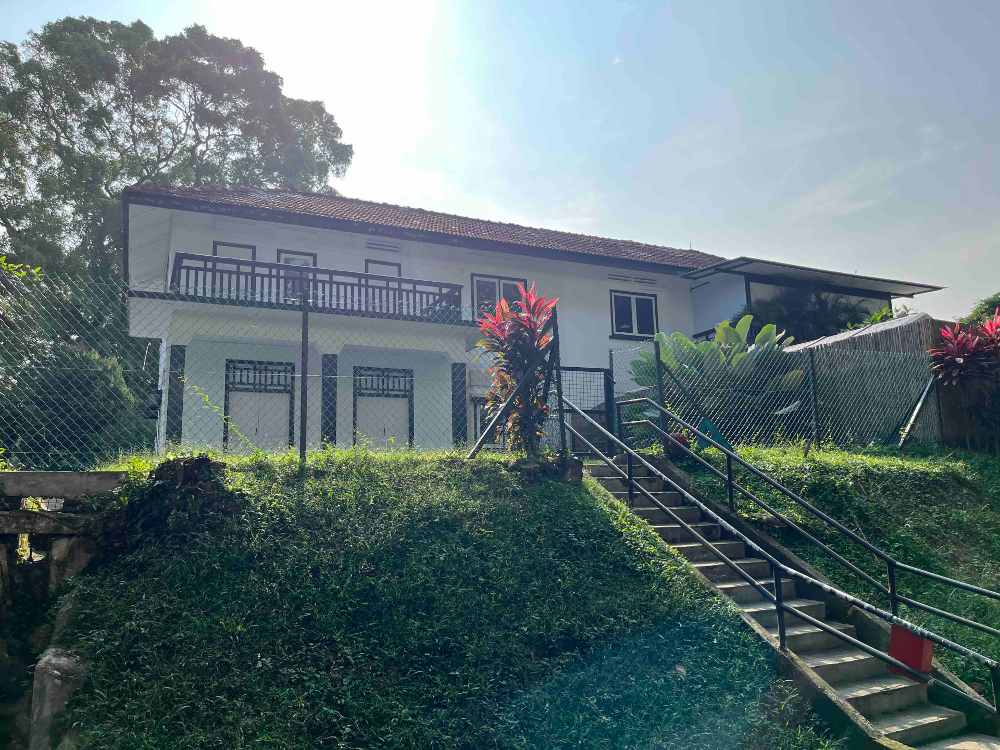 IMAGE: NICHOLAS YONG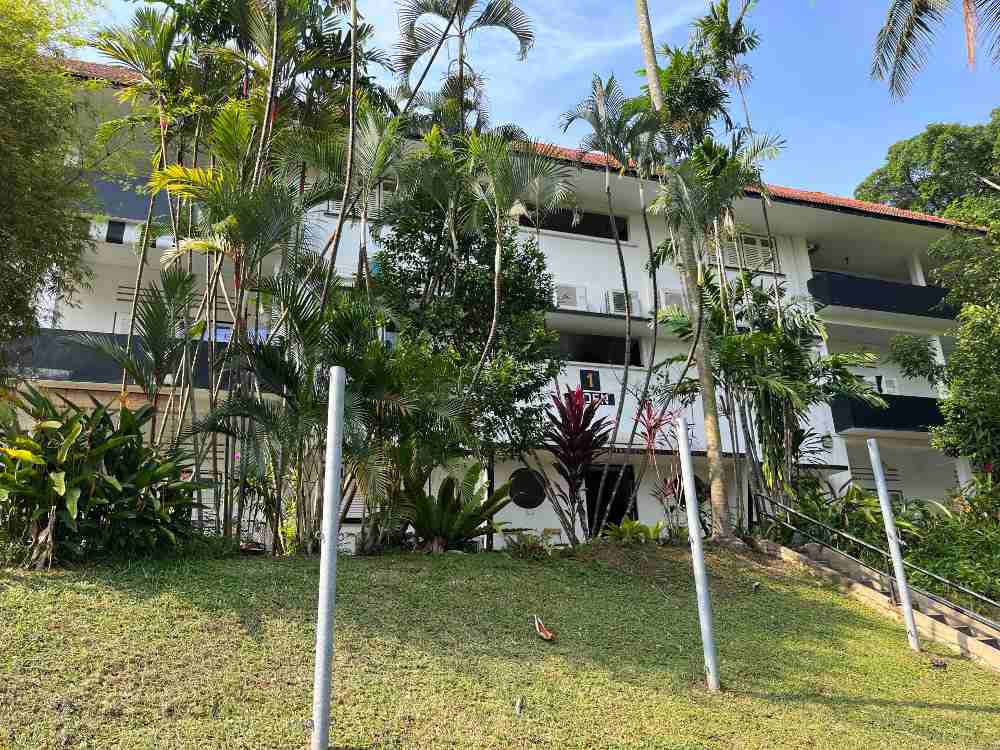 IMAGE: NICHOLAS YONG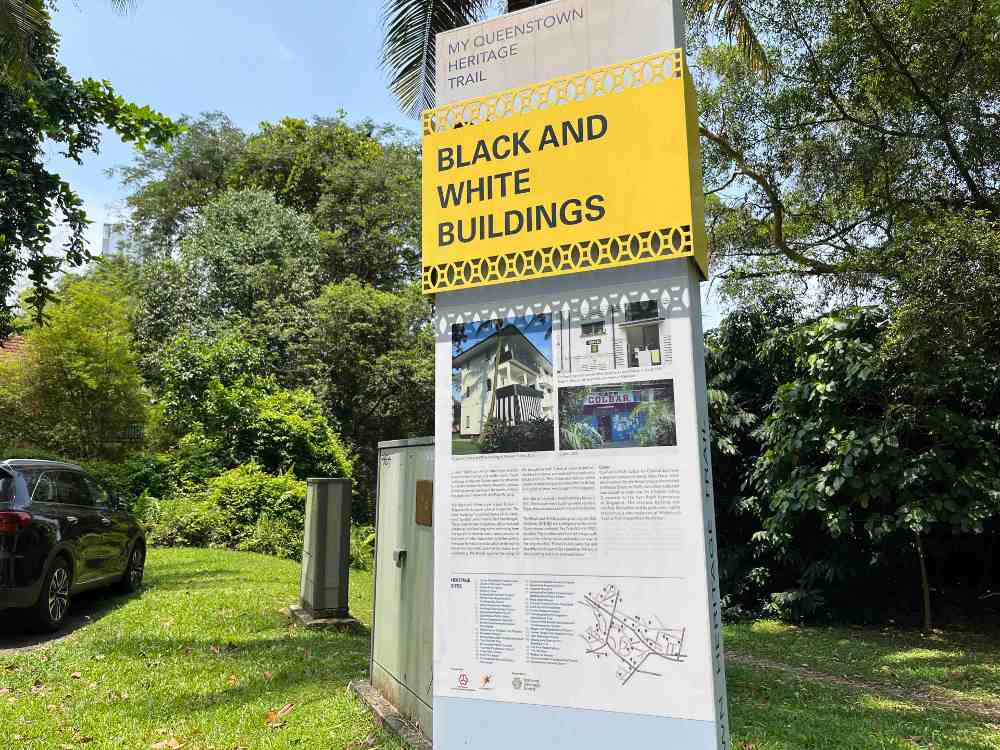 IMAGE: NICHOLAS YONG
And if you're feeling extra nostalgic, take a stroll in Wessex estate, just behind Colbar. It's a serene little place with colonial black-and-white bungalows and flats built by the British army. There's even a disused water tank high up on the hill for that perfect Insta-worthy photo.
The black-and-white bungalows are part of the National Heritage Board's Queenstown Heritage Trail. If you're interested in that, click here to discover the must-see sights in this old-school neighbourhood, including iconic landmarks that define the area's unique character.
Verdict: one-north is an impressive example of what future car-lite areas will look like. It's a bit far from the city centre, but it's definitely worth a visit.
Singapore car-lite areas
HDB and LTA have designated several areas in Singapore as "car-lite" zones, which are designed to be more pedestrian- and bicycle-friendly, and have fewer cars on the road.
This is part of the Government's efforts to reduce our carbon footprint and promote a more sustainable transportation system. For example, these "car-lite" areas will have fewer parking lots, freeing up space for more public facilities and greenery. Parking will be prioritised for residents instead.
Btw, "car-lite" does not mean "car-free" - the idea is to transform the infrastructure to become people-first rather than be car- and road-centric.
Existing places to be developed into "car-lite" areas:
One-North
Springleaf
Marina South
Jurong Lake District
Bayshore
Woodlands Central
Pearl's Hill
Tanjong Rhu
"Car-lite" areas in development:
Jurong Innovation District
Punggol Digital District
Kampong Bugis
Woodlands North
Ulu Pandan
Mount Pleasant
Tengah Keppel Club