Gazetted Car-Lite Areas In Singapore: Marina South
Before the Supertrees, millennials will fondly remember Marina South for its all-you-can-eat steamboat restaurants, the bowling alley, and 24-hour arcade.
Today, we associate Marina South to national attractions Gardens by the Bay and Marina Barrage. Soon, this car-lite designated area will also have a mixed-use residential neighbourhood and its own green space, called Marina South Coastal Park.
We explored Marina South on foot to see how it fares as a car-lite area.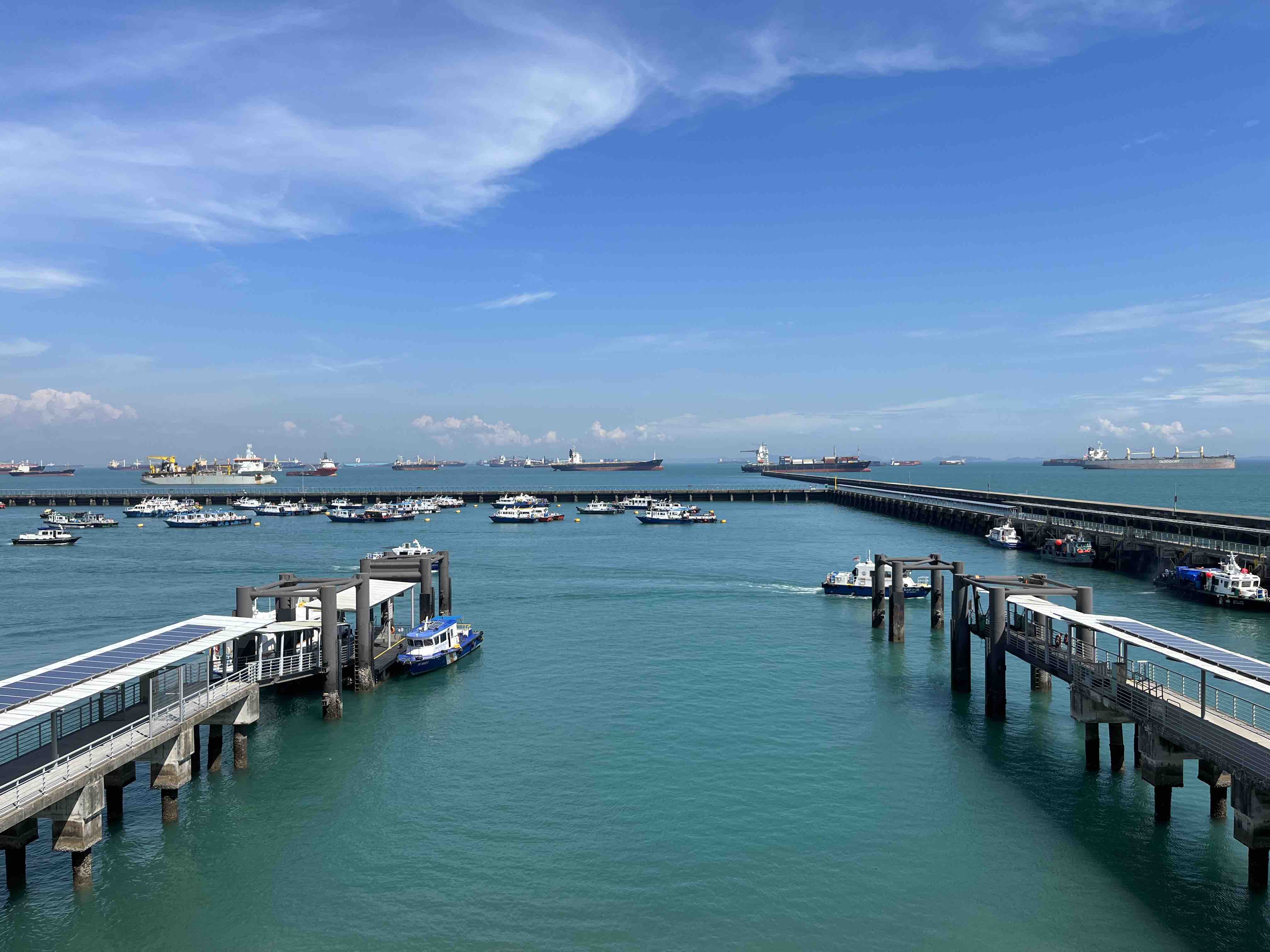 PHOTO: NICHOLAS YONG
Where is Marina South?
Marina South was originally… the sea. An ambitious land reclamation project was launched in 1971, and by 1994, the final 38 hectares of land were reclaimed at Bayfront to create the shore profile of Marina Bay.
Did you know: Gardens by the Bay stands on the site of the former Marina Park, which was opened in 1990 and made way for the Singapore landmark in 2007.
How to get to Marina South?
There are a few MRT stations here. The Marina South Pier station on the North-South Line takes you directly to its namesake. The new Thomson-East Coast Line has a Gardens by the Bay stop (and a Marina South station that will open once the surrounding area has been developed). If you are riding the Circle Line, you can alight at the nearby Marina Bay station.
As a car-lite designated area, there are designated pathways for cycling and walking, but only bus service 400 goes through Marina South.
What to see?
Our first stop on this adventure was Marina South Pier - a ferry terminal for island hopping to Kusu Island and St John's Island. if you're looking for a killer view of the Singapore Straits, head to the rooftop for some wide-angle shots. Don't forget to check out the Singapore Maritime Gallery on the 2nd floor when it reopens later this month.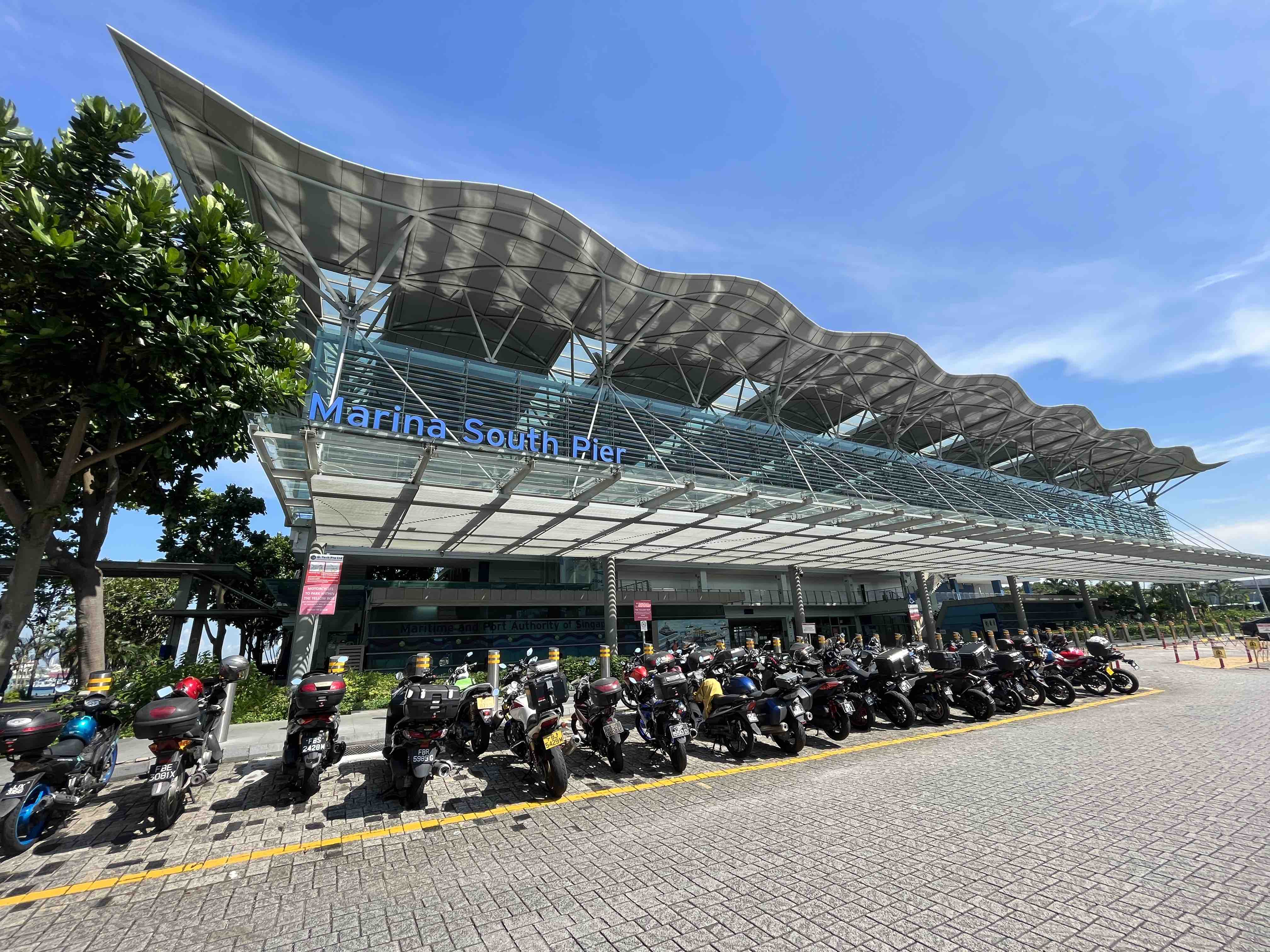 PHOTO: NICHOLAS YONG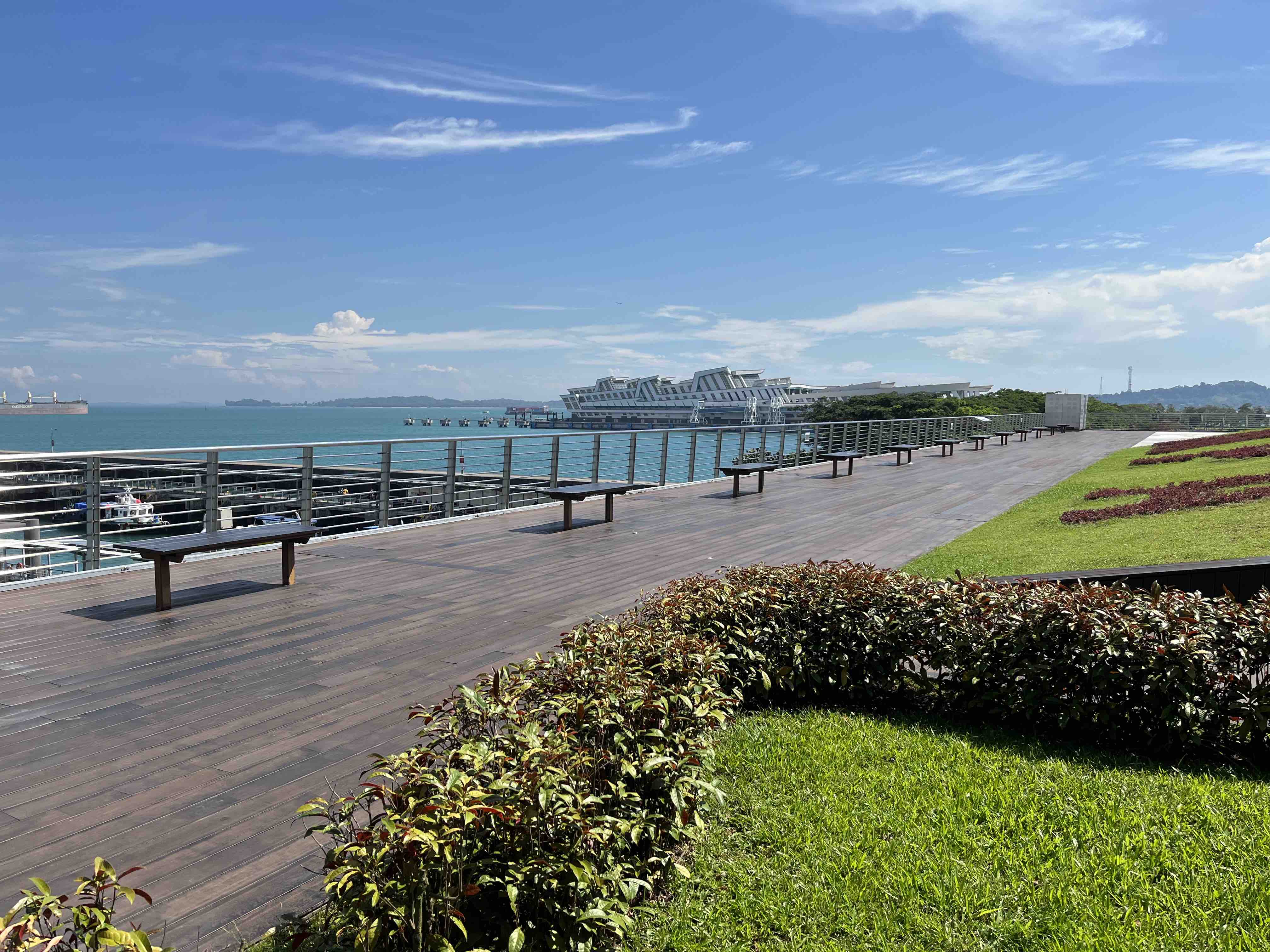 PHOTO: NICHOLAS YONG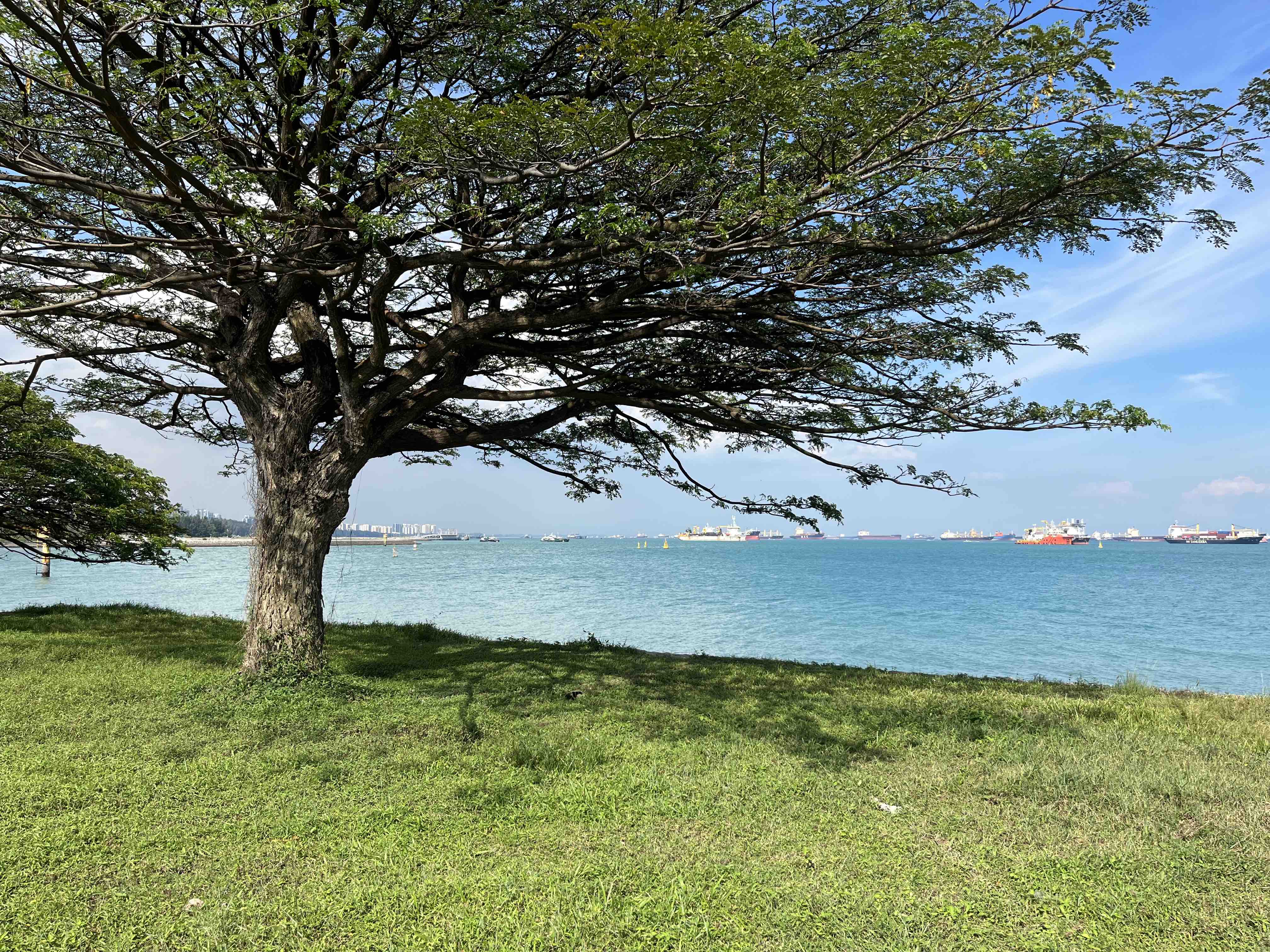 PHOTO: NICHOLAS YONG
Near the Marina South Pier MRT station is the Marina South Promenade, a peaceful place to relax and take in the ocean breeze - the perfect spot for a picnic date too. Just remember to pick up your trash before you leave.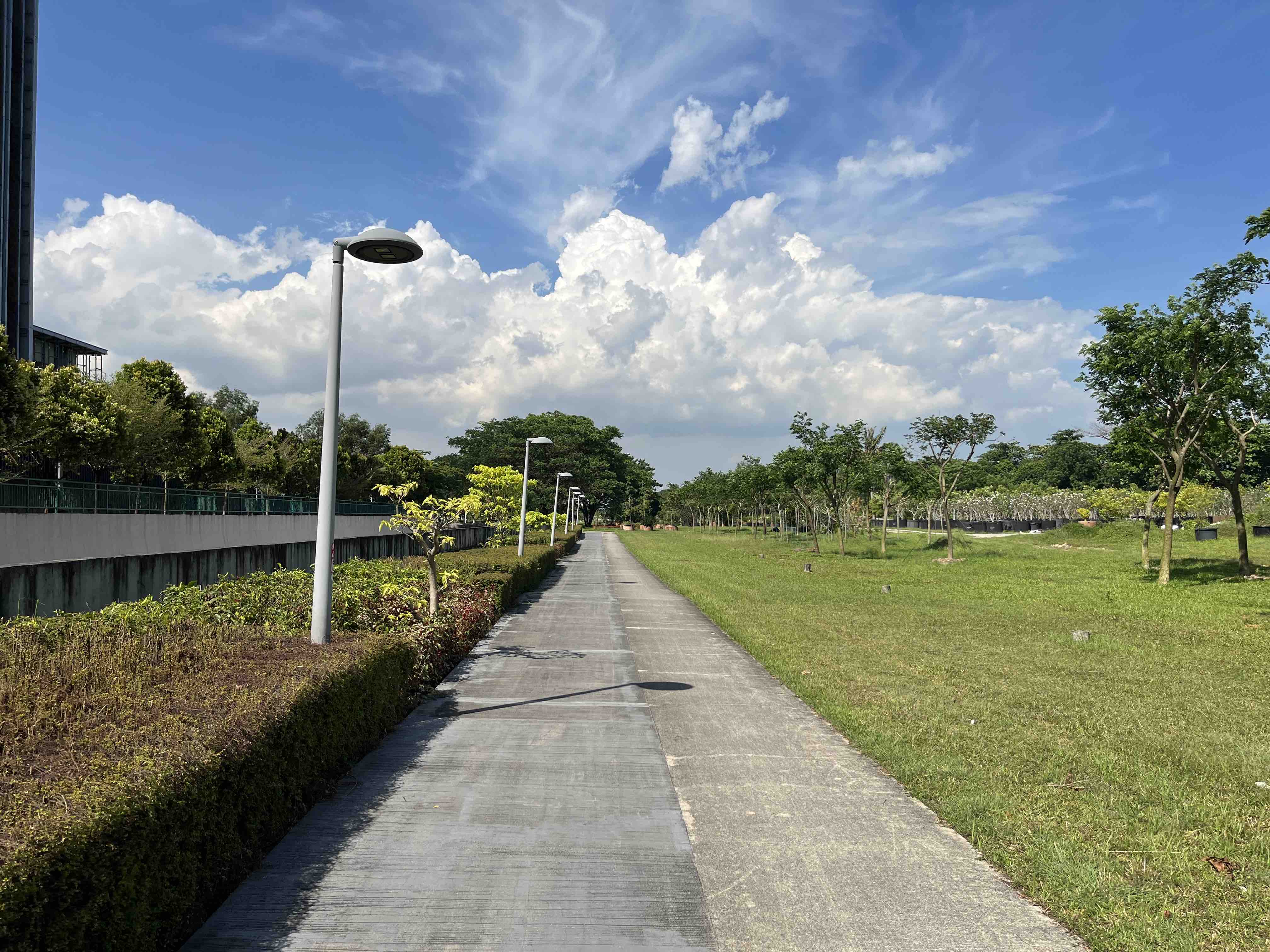 PHOTO: NICHOLAS YONG
It's about a 15-minute walk from Marina South Pier to Marina Barrage, with a dedicated cycling and walking pathway surrounded by lots of greenery. Fair warning, it can get really hot, so we highly recommend cycling instead of walking.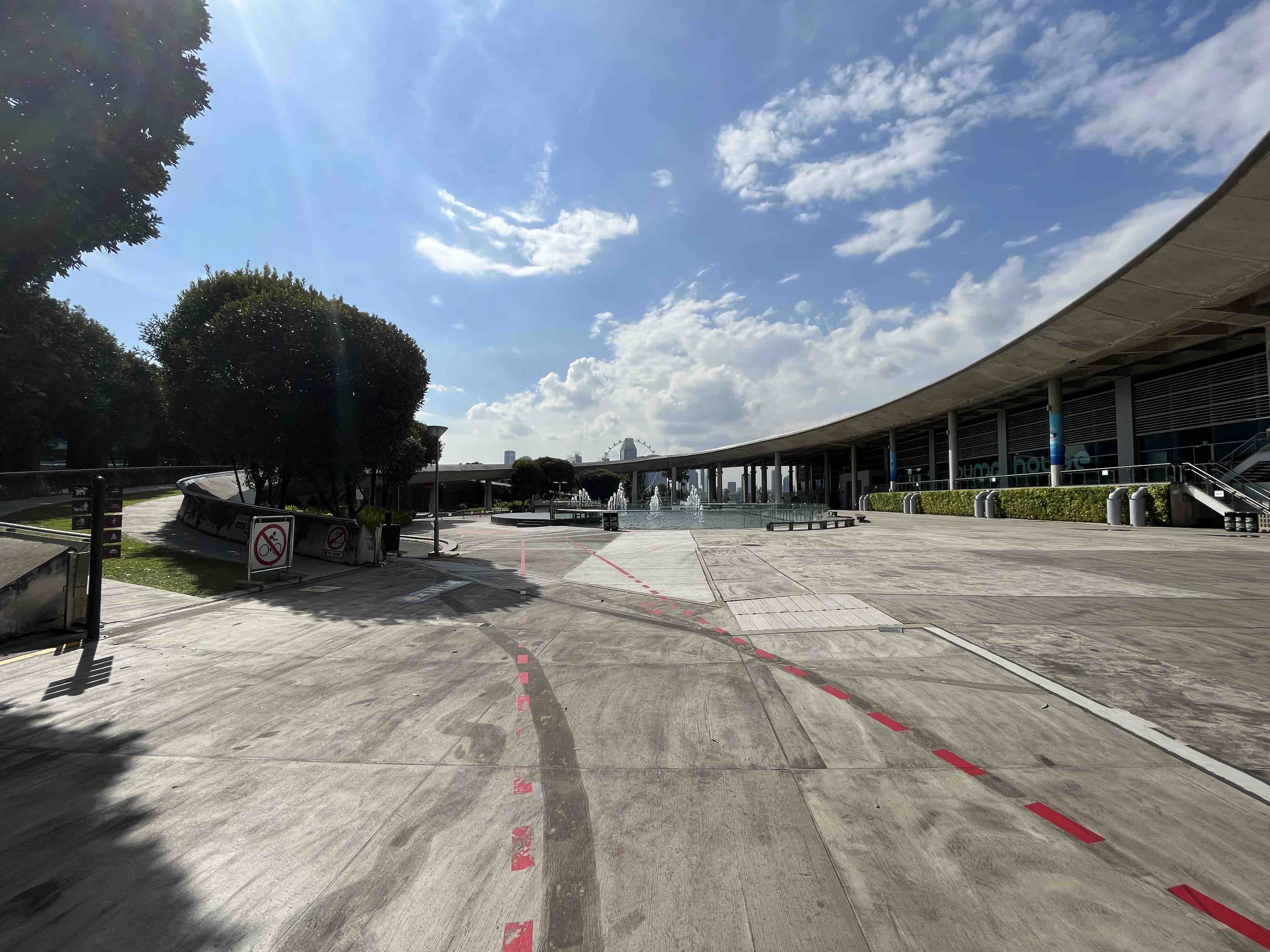 PHOTO: NICHOLAS YONG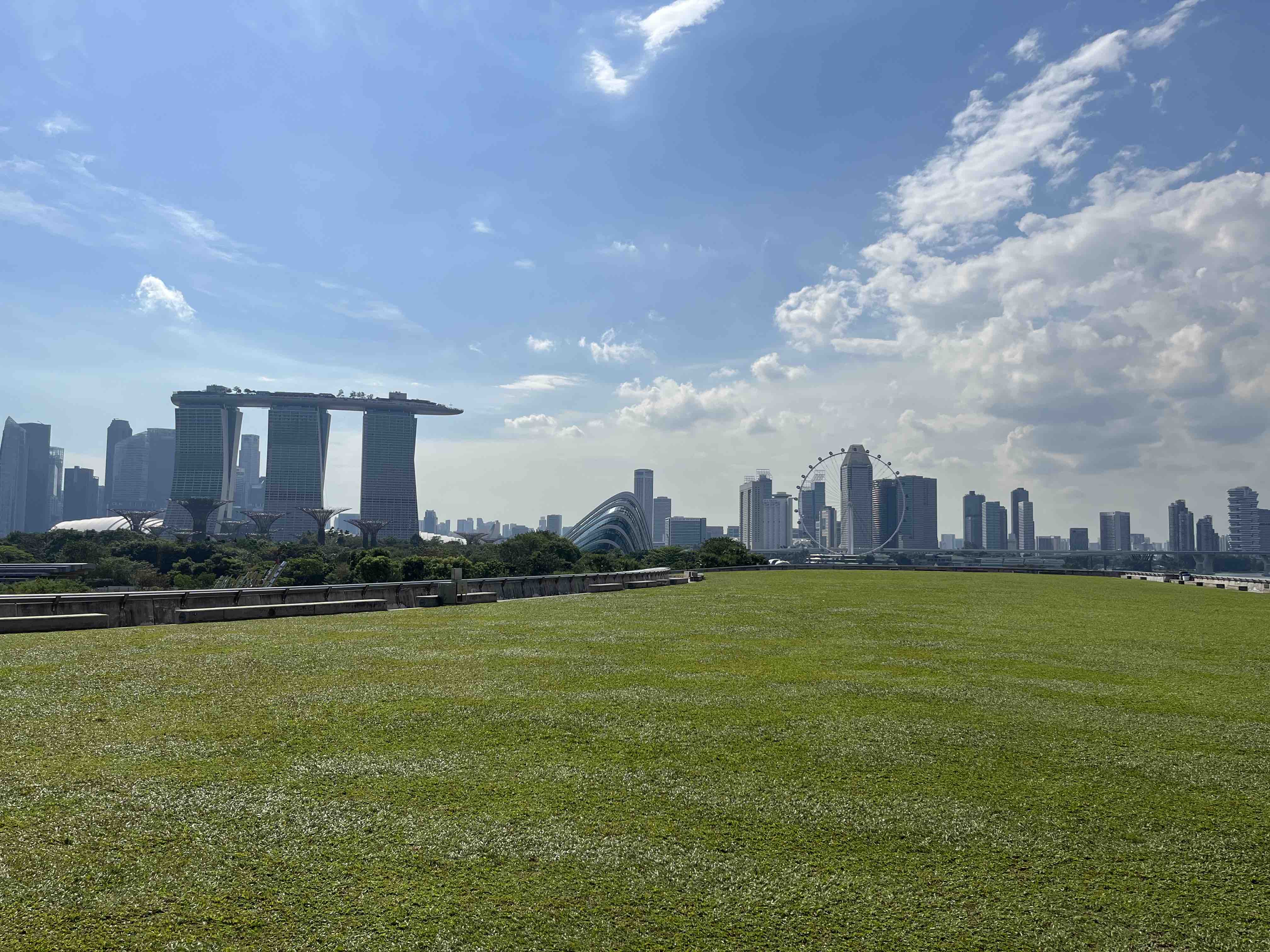 PHOTO: NICHOLAS YONG
The Marina Barrage is built across the 350m wide Marina Channel to keep out seawater. If you have kids in tow, take them to the Sustainable Singapore Gallery where they'll have tons of fun. On the weekends, the open space on the rooftop is packed with families, but on weekdays, the area is often all yours for a breathtaking view of the Marina Bay skyline.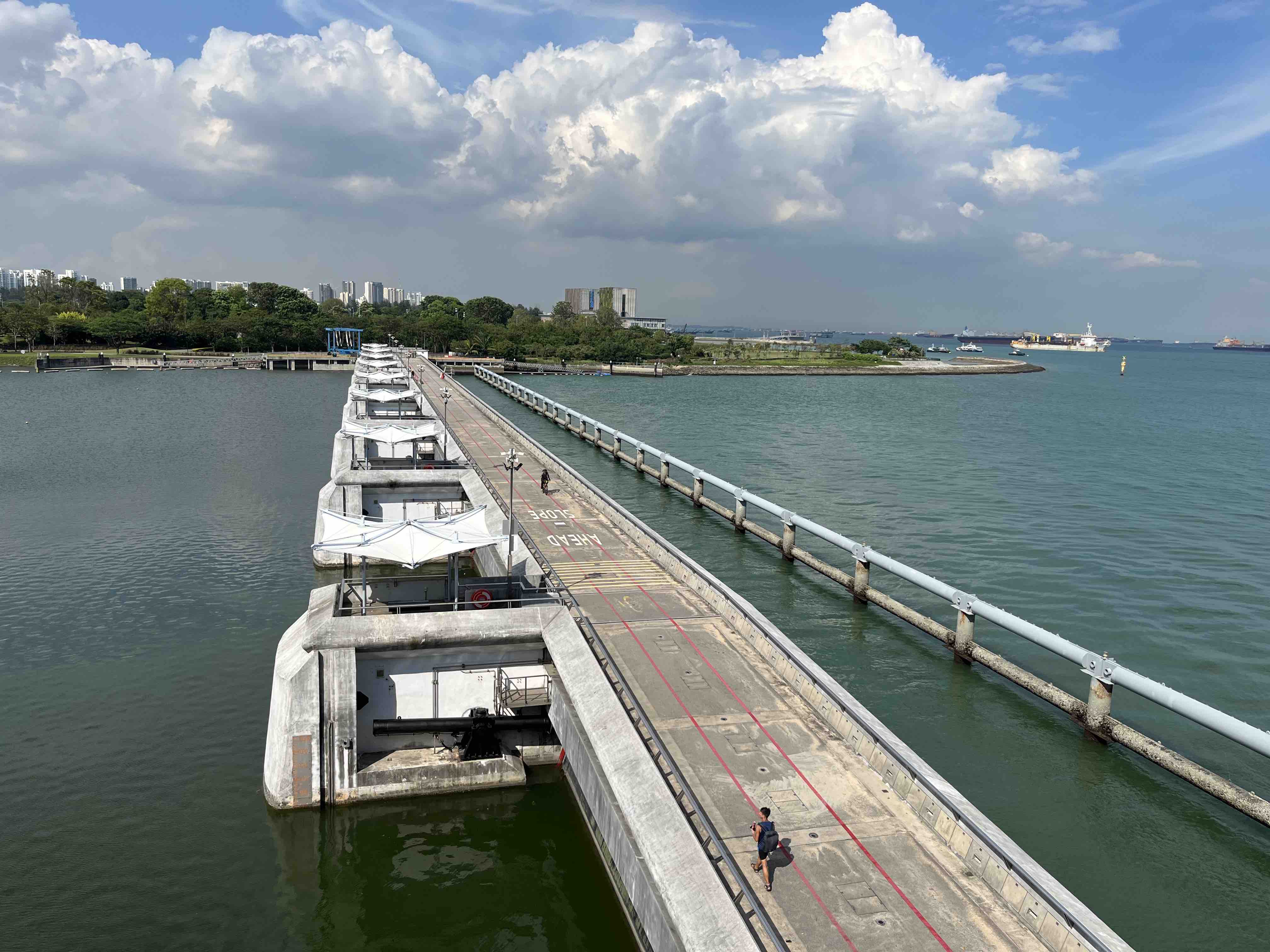 PHOTO: NICHOLAS YONG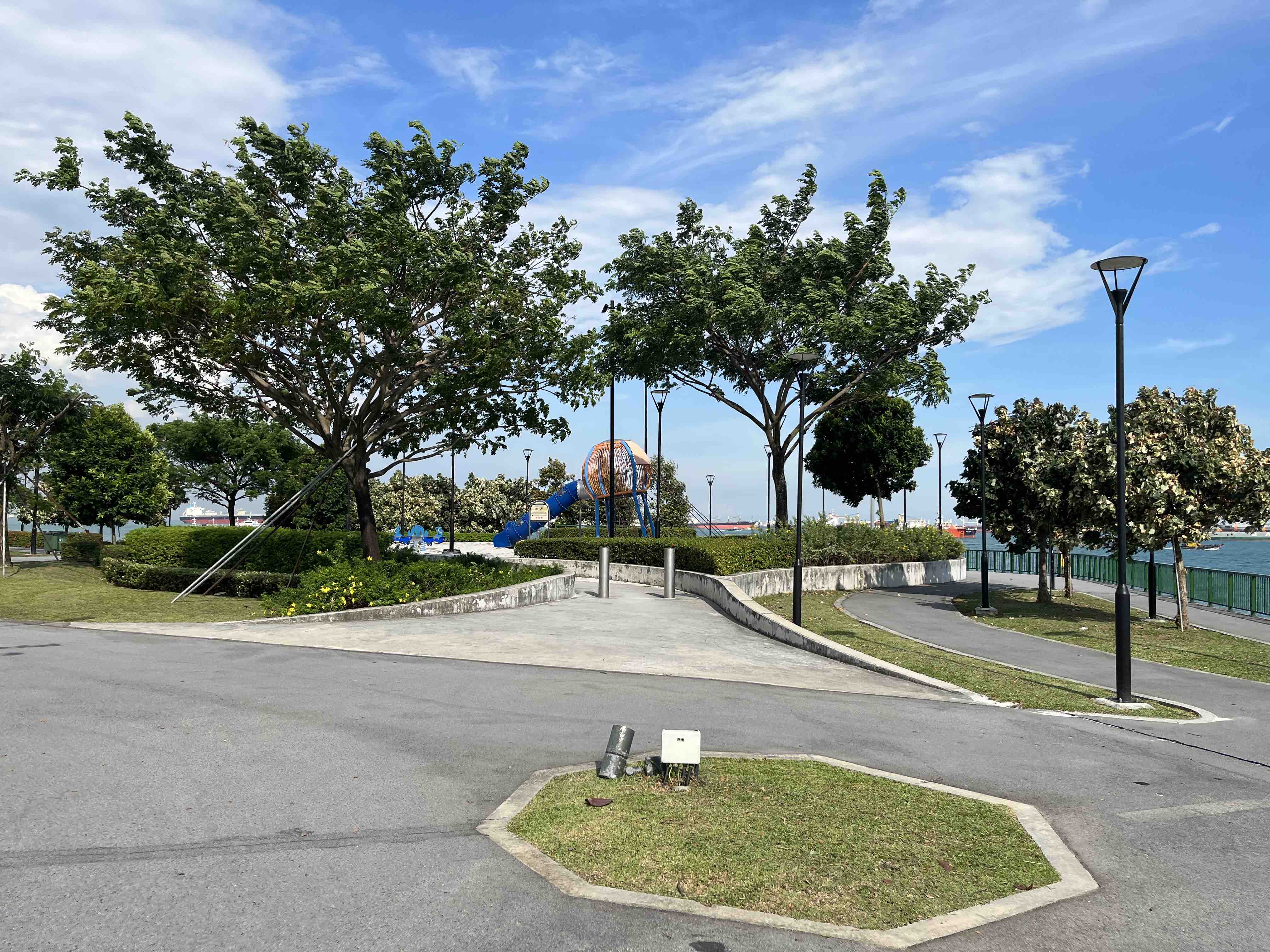 PHOTO: NICHOLAS YONG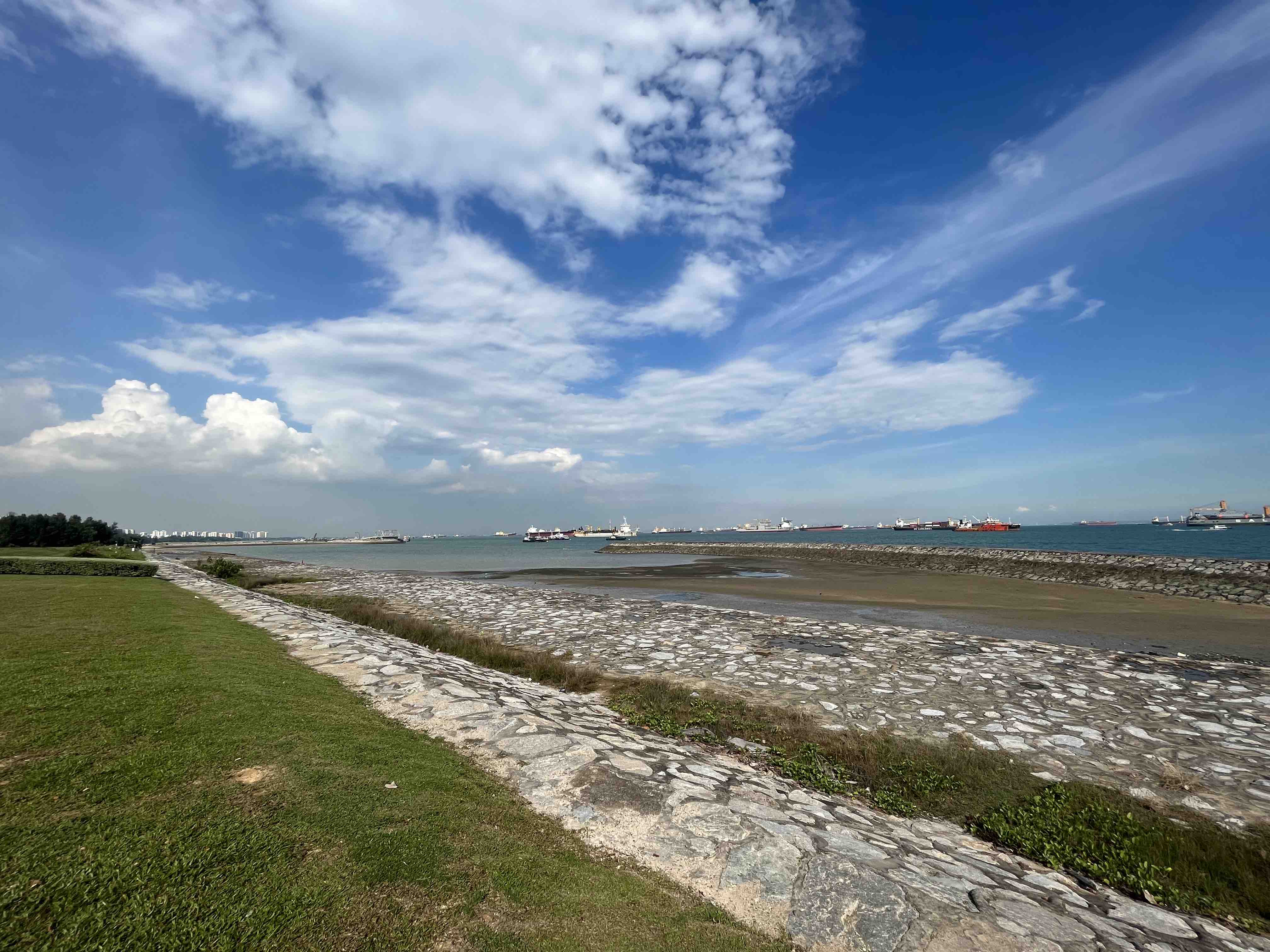 PHOTO: NICHOLAS YONG
Cross the Marina Barrage "bridge" and you will arrive at Marina East. Head left and follow the path to East Coast Park, or go right to Marina East Park, where you'll find a mini playground and an open space with an amazing sea view.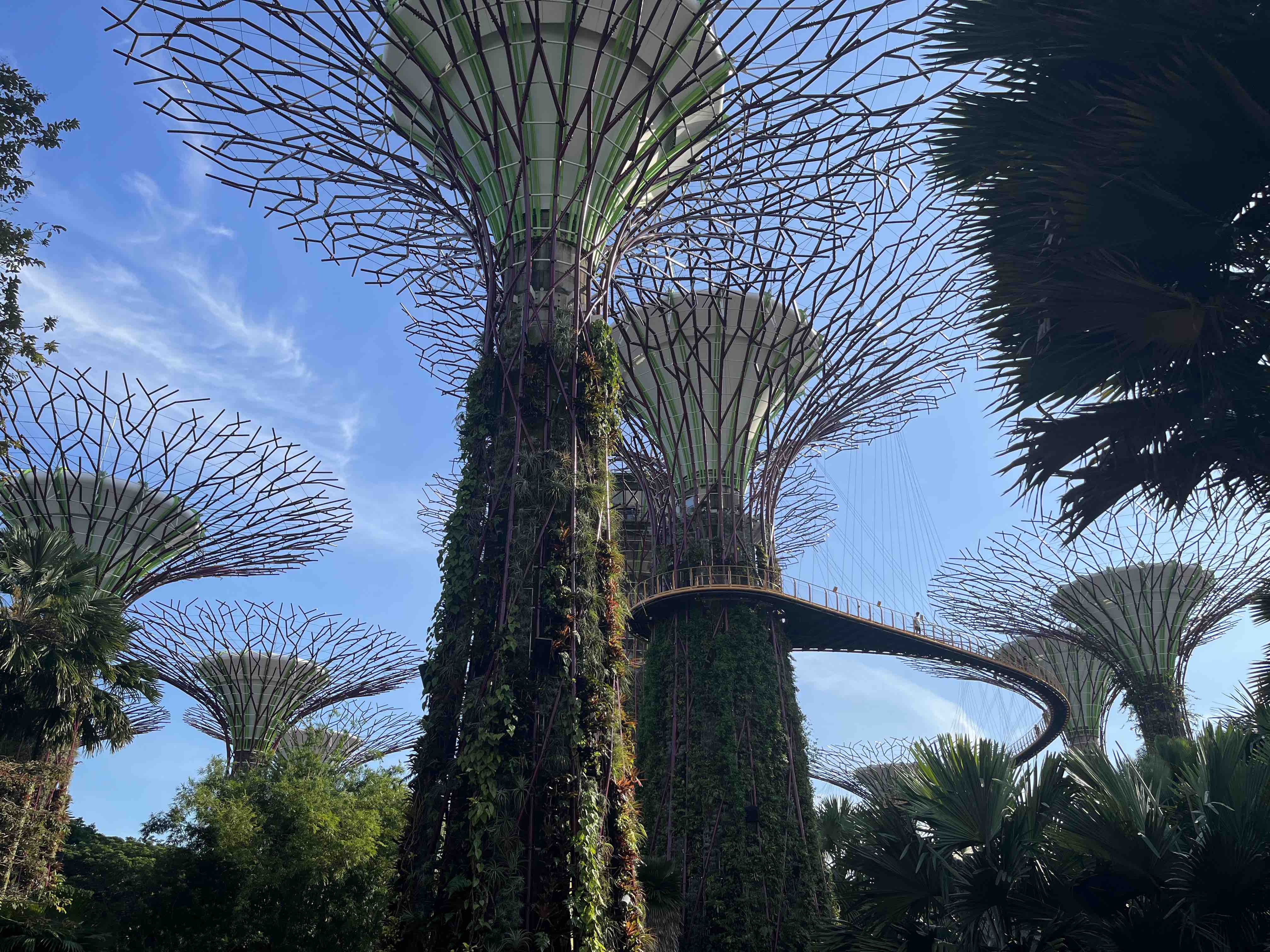 PHOTO: NICHOLAS YONG
When you get back to Marina Barrage, you'll see a road leading to the most popular spot in Marina South - Gardens by the Bay. Besides the lush greenery and floral displays, there's always something happening here throughout the year. you won't be disappointed at Jurassic Nest Food Hall. Or, if you're craving a refreshing milkshake, Shake Shack has you covered.
Verdict: Marina South is still under development, but we're excited to see it become a full-fledged car-lite area. For now, it's definitely a great spot for a cycling date on the weekend!
---
Singapore car-lite areas
HDB and LTA have designated several areas in Singapore as "car-lite" zones, which are designed to be more pedestrian- and bicycle-friendly, and have fewer cars on the road.
This is part of the Government's efforts to reduce our carbon footprint and promote a more sustainable transportation system. For example, these "car-lite" areas will have fewer parking lots, freeing up space for more public facilities and greenery. Parking will be prioritised for residents instead.
Btw, "car-lite" does not mean "car-free" - the idea is to transform the infrastructure to become people-first rather than be car- and road-centric. Existing places to be developed into "car-lite" areas:
One-North

Springleaf

Marina South

Jurong Lake District

Bayshore

Woodlands Central

Pearl's Hill

Tanjong Rhu
"Car-lite" areas in development:
Jurong Innovation District

Punggol Digital District

Kampong Bugis

Woodlands North

Ulu Pandan

Mount Pleasant

Tengah Keppel Club