Turn Boring Rocks Into Adorable Rats For Chinese New Year
To celebrate the Year of the Rat, today we're showing you how to make your own irresistibly cute rat rock. Add a touch of DIY to your Chinese New Year decorations with these charming creations, or brighten up someone's day by gifting it to them. A fun Chinese New Year activity to do with your kids, here's how to make your own rat rocks in 5 easy steps.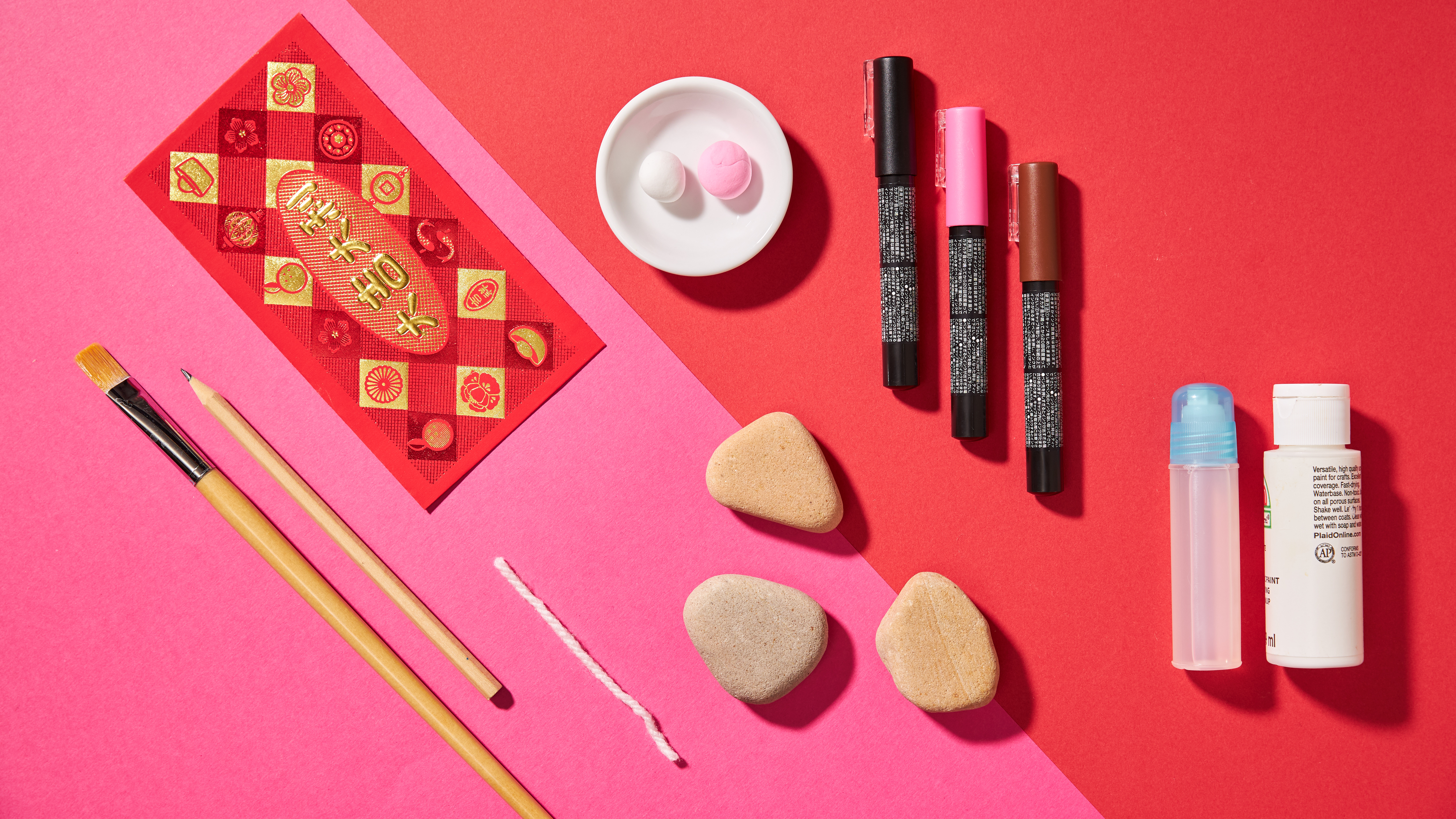 You'll need:
· A rock
· White acrylic paint
· Paintbrush
· Paint pens in black, brown and pink
· Air dry clay in white and pink
· Ang bao/red packet (Opt for one with a nice design as you'll be cutting from it to embellish the rat.)
· Piece of white yarn
· Glue
· Hot glue gun
· Scissors
· Blu-Tack (Optional)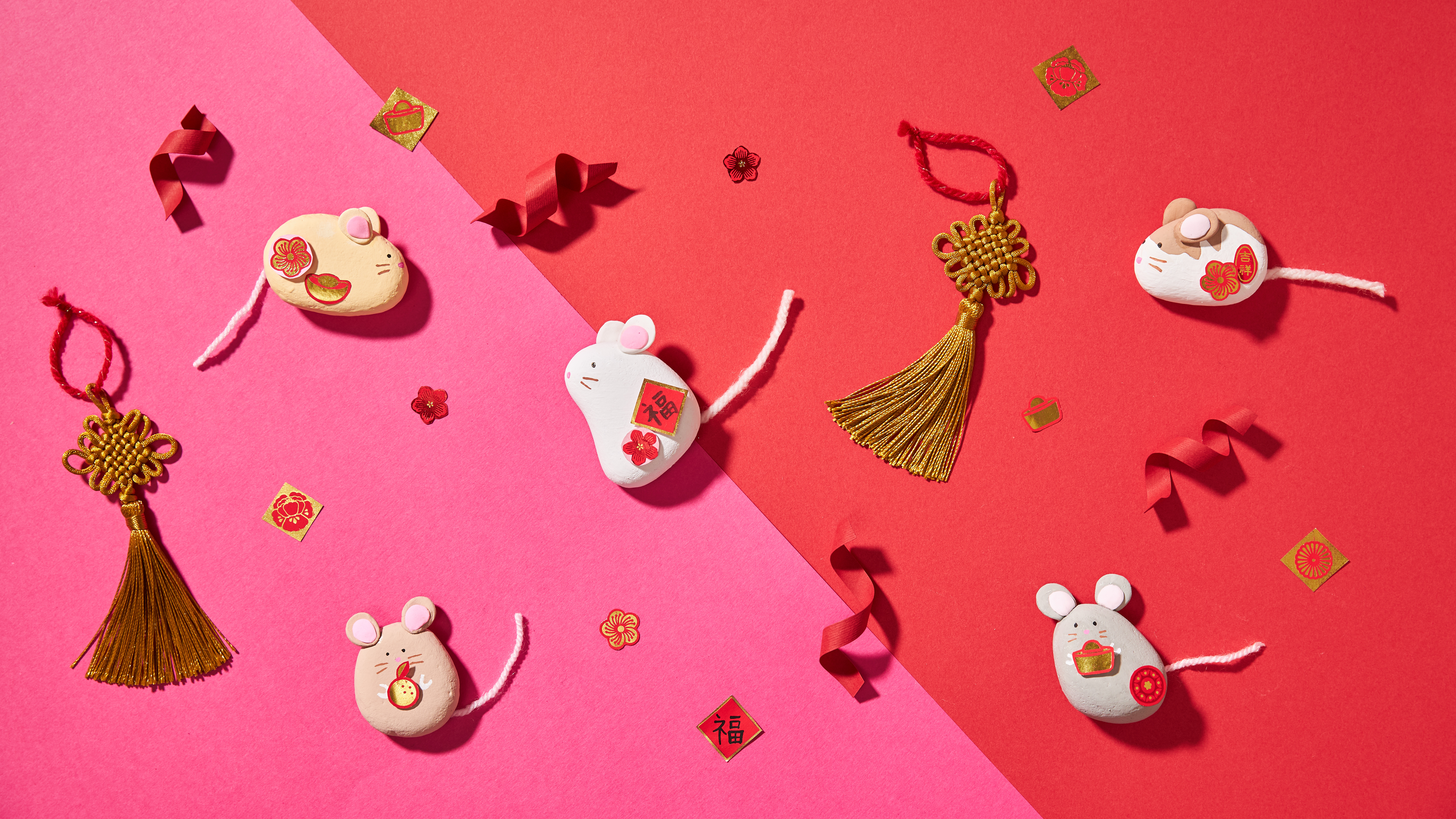 1. Paint the rock with white acrylic paint
After you rinse and dry the rock, paint the front and back with two to three coats of white acrylic paint. Allow the paint to dry after each coat for more even coverage. (Tip: Use a hair dryer for faster drying.)
2. Make the rat's ears
Take two small balls of white air dry clay and two smaller balls of pink air dry clay. Roll each ball into a cone shape, then gently press flat. Press the pink clay onto the white clay. Next, glue the ears onto the rock. Hold in place until dry.
3. Draw the rat's face
You can draw with pencil first if you'd like, then trace with paint pens (we used Posca paint pens). Use black for the rat's eyes, pink for its nose and brown for its whiskers.
4. Cut decorations from an ang bao to decorate the rat rock
We recommend using Blu-Tack to stick the cut-out on the rock for a 3D effect. For any other cut-outs, use glue (so that it's flatter) to create depth.
5. Add its tail
Hot glue a piece of white yarn to the back of the rat rock for its tail. Now your auspicious AND adorable rat rock is done. Here's to wishing you a Happy New Year of the Rat!
For the latest updates on Wonderwall.sg, be sure to follow us on TikTok, Telegram, Instagram, and Facebook. If you have a story idea for us, email us at [email protected].