This 3rd-Gen Laksa Prawn Noodle Hawker's Youth Is A Double-Edged Sword
If you're a resident of Ang Mo Kio and frequently head out to hunt for good eats in your neighbourhood, you might have noticed a relatively new Geylang Laksa Prawn Noodles stall in the coffeeshop at Blk 632, Ang Mo Kio Avenue 4, which opened in December 2022.
Foodies will recognise it as the name of the original stall at Blk 45, Sims Drive, #01-150, but some might remember Lee Sie Kian hawking his laksa in the 60s from his trishaw, which he rode daily between Geylang Lorong 3 and Lorong 40 until his retirement in 1987.
Mr Lim's son-in-law Johnny Lim, who was tasked to take over the business, introduced the flavoursome prawn noodles in 2013. Today, he has passed the baton to his two sons, Yeesheng (or Chef Ah Tu), 38, who quit his job in IT and helms the stall at Sims Drive, and Yuyuan (or Chef YY), a fresh-faced 26-year-old who graduated from the Singapore Hotel and Tourism Education Centre (SHATEC) and is now in charge of the Ang Mo Kio stall.
Between mouthfuls of prawn noodles (which is decidedly savoury and moreish), we talk to YY about secret ingredients, being a Gen-Z hawker and the challenges of keeping things in the family.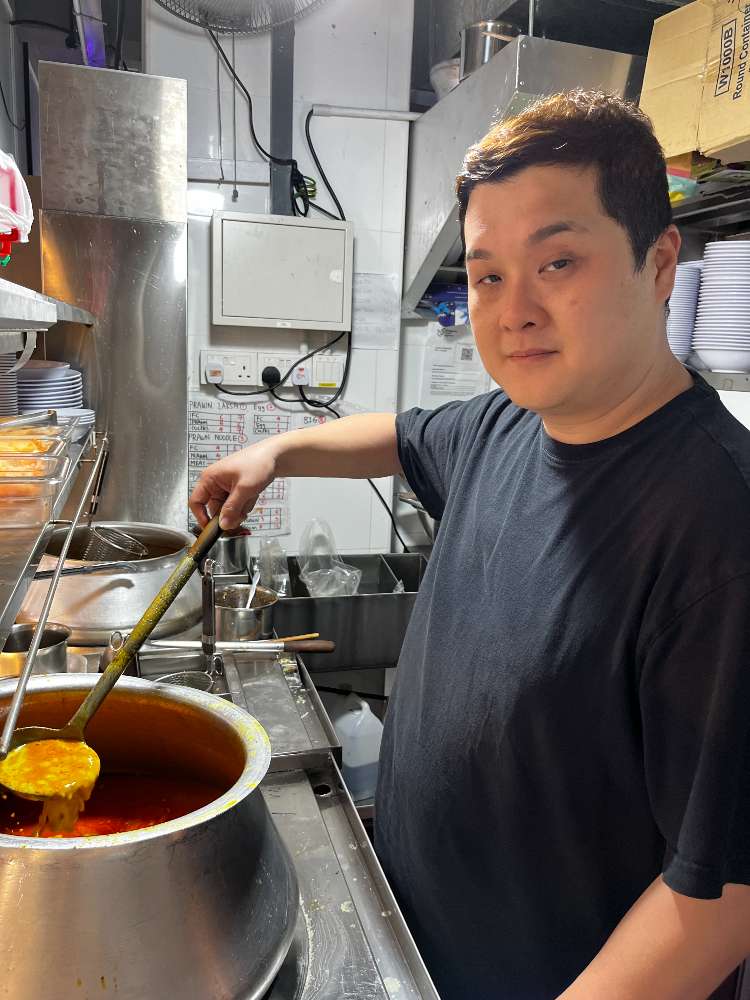 YY's elder brother, Yeesheng (Chef Ah Tu) left the IT industry after more than 10 years, and now helms the stall at Sims Drive. | IMAGE: GEYLANG LAKSA PRAWN NOODLE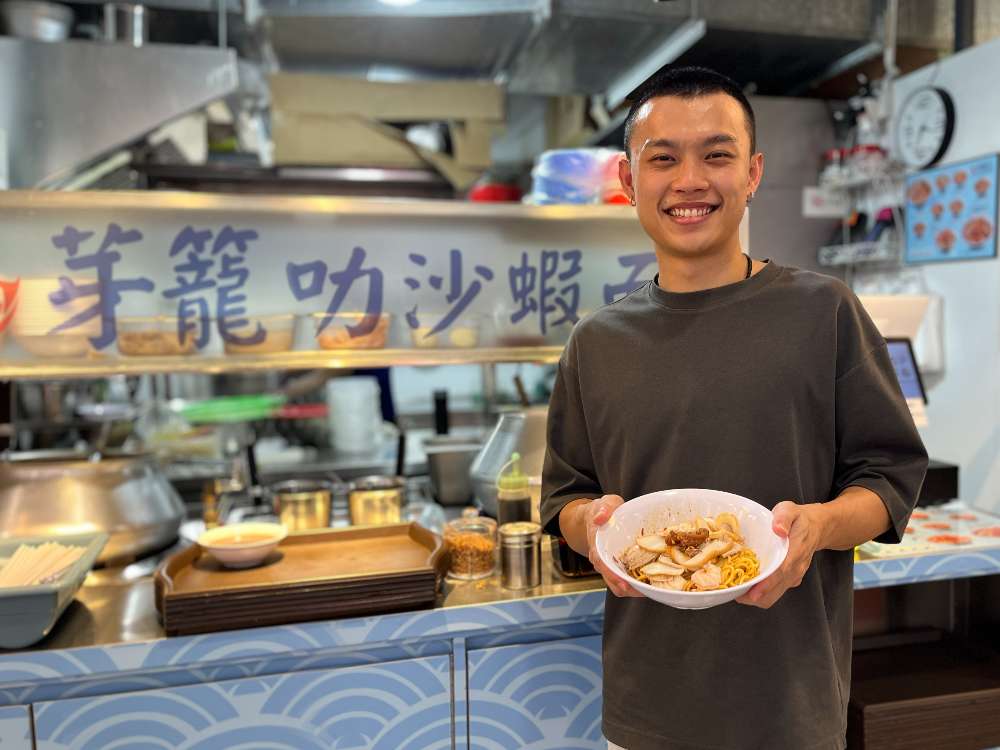 "When I was very young, I loved to watch cooking videos, and my dream was to be a Michelin chef. That's why I chose to go to SHATEC, so that I could work in restaurants," says YY. | IMAGE: SIM DING EN
In a way, the pros of being in a family business are that the foundations have been laid – for instance, your dad and your grandparents created a brand and recipes that they've passed down to you. Do you face cons having family as "colleagues"?
Definitely. Before I started, even my friend said, you know, you sure argue with your parents one! It wasn't something that I cared about, but when I started working, really leh, every day they would just scold and scold and scold me – our relationship was so bad at one point that I felt like no one was supporting me.
When I wanted to change the recipe to make it easier, I would buy my own ingredients to experiment, and they would say, "Eh 为什么你要做这个? 浪费钱!你看啦!煮错了,全部要倒掉!" ("Why are you doing this? What a waste of money! You see lah! Cooked wrongly, now you have to throw everything away!")
Always quarrel lah, to be honest, it was very, very difficult. I was young mah – they ask me to do A, I like to do C! But our relationship is ok now.
Have your parents tried your noodles? What do they think?
Have! They say it's nice! The first month they said "不是很好" ("Not very good"), but after I fine-tuned it, then now ok already.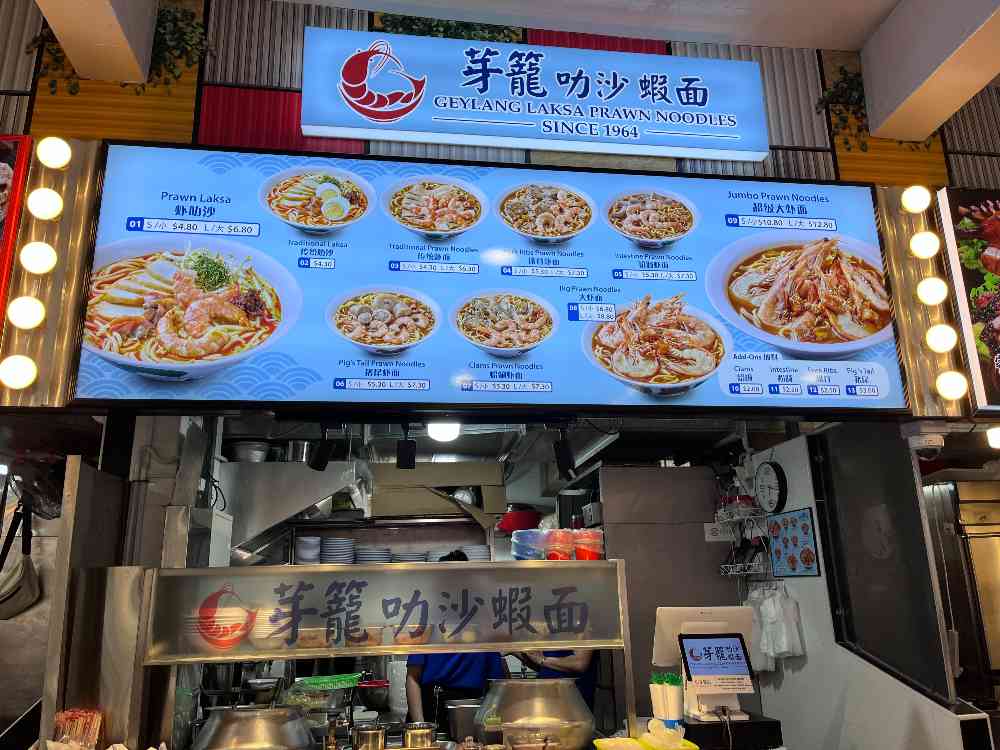 The stall helmed by YY is located in the coffeeshop at Blk 632, Ang Mo Kio Ave 4. | IMAGE: SIM DING EN
What's the best part about being a young hawker?

I'm a young 老板 lor, and I learn a lot of things as well. I'm HR, I'm marketing, I'm purchasing, I'm just… everything! Bao ka liao! So I learn a lot of things, and very quickly. That's what I really like about it. I cannot stay at home. I like to go out and be hands-on. I also like hearing feedback [from my staff], and how I can improve the SOP. I'm not like my dad lah, my dad doesn't listen! But things that can't change, I won't allow them to change lah.
And what are some of the challenges you face as a young hawker?
I think when people see that I'm young, then they won't really support. I've been working at my dad's stall for four, five years. When some of the regulars first saw me, they would siam at first, but then they had no choice mah because every day I would be the one cooking mah! So ultimately, they would still come and try lah. But they would give me all sorts of "advice". Almost every day, I'd be the one cooking the soup, but if my dad told them that I cooked the soup, they'd say, "Eh? The flavour is not the same." That's the challenge that I face. But actually, a lot of people also support lah and say it's good that I continue my dad's legacy and my grandparent's legacy.
And to be honest, I don't have work-life balance. If I help out at my parents' stall, I have to sleep at 9 or 10pm, cuz I'll have to wake up at 4am, then work at the stall until about 1 or 2pm. By then, I'm so tired. So, I can't go out with my friends for too long – otherwise, I'd be too tired!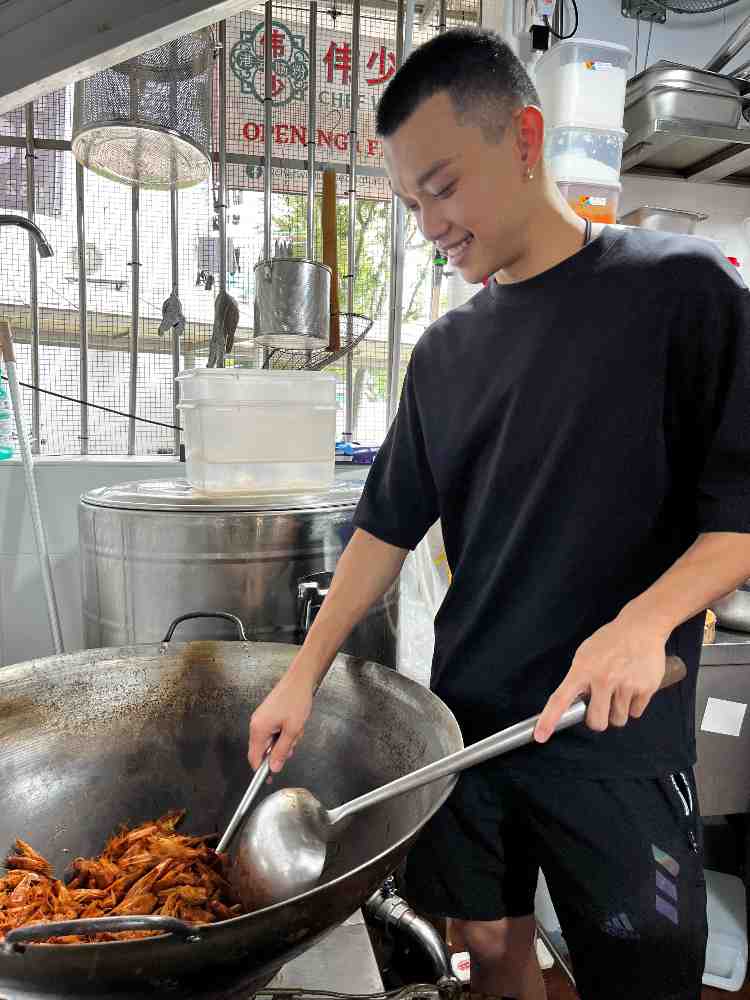 YY cooking the prawn shells to give the prawn noodle soup its distinct flavour and fragrance. | IMAGE: GEYLANG LAKSA PRAWN NOODLES
Can you reveal some secrets of your fragrant and delicious offerings?
For the laksa, it's all about the rempah (spice paste) – that's the most important part, so we don't allow any of our staff except our family members to make it. You have to really cook it until it's very fragrant, and not many people know how to do it.
For the prawn noodles, it's mainly about how you cook the prawn shells. The first month when we opened this stall in Ang Mo Kio was very hectic because I thought my staff could handle the prawn shells, but they didn't really know how to gauge the dryness of the shells, so they cooked it until it was very charred. When we cooked the prawn soup, there was a very bitter aftertaste. So, I had to take control of that myself, and that's something I have to provide daily. If one thing goes wrong, then the soup is totally destroyed.
There's rock sugar also. According to my dad, a lot of people use black soya sauce to give the soup it's colour. For us, we use rock sugar – we cook it until it becomes brown and caramelises, and then we add water, so the colour will be there.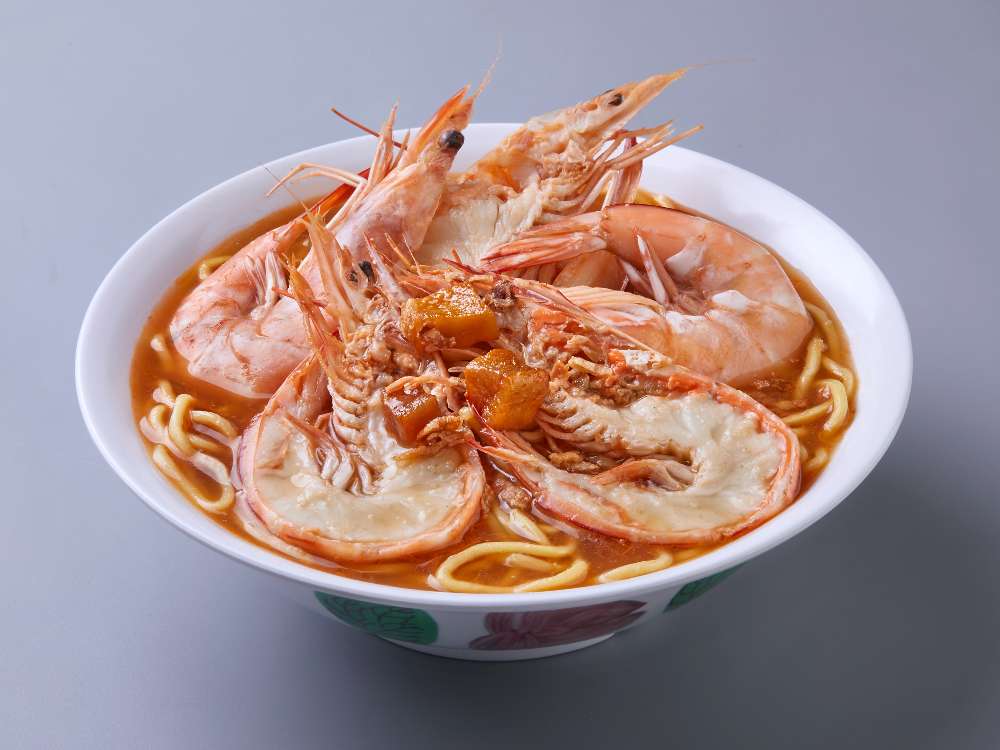 Big Prawn Noodles. | IMAGE: GEYLANG LAKSA PRAWN NOODLES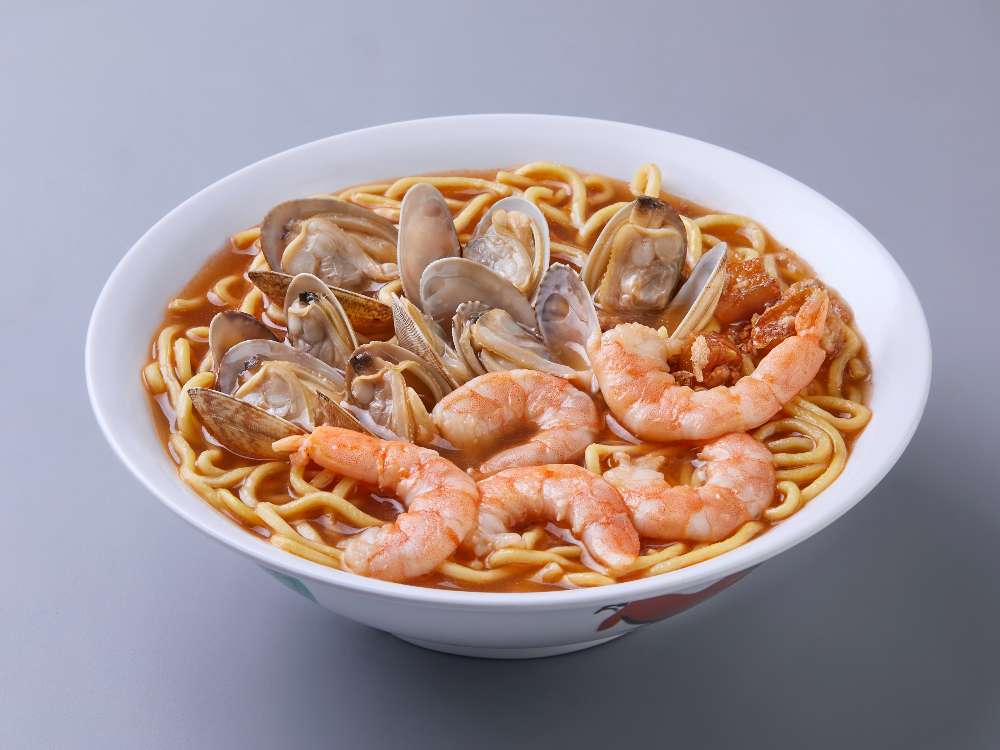 Clams Prawn Noodles. | IMAGE: GEYLANG LAKSA PRAWN NOODLES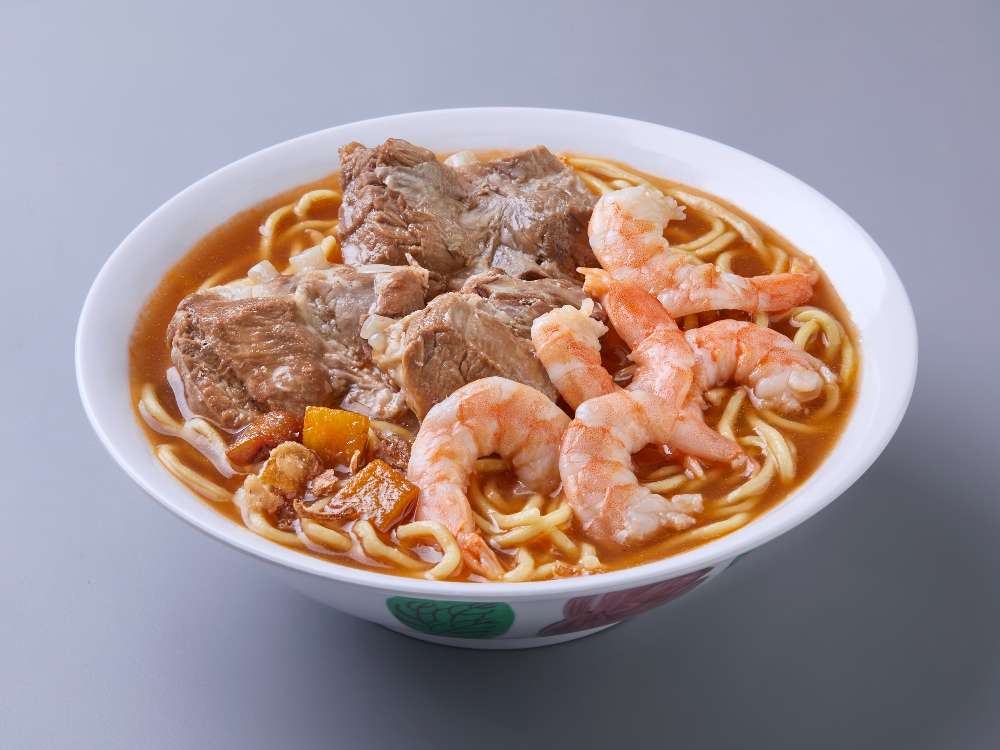 Pork Ribs Prawn Noodles. | IMAGE: GEYLANG LAKSA PRAWN NOODLES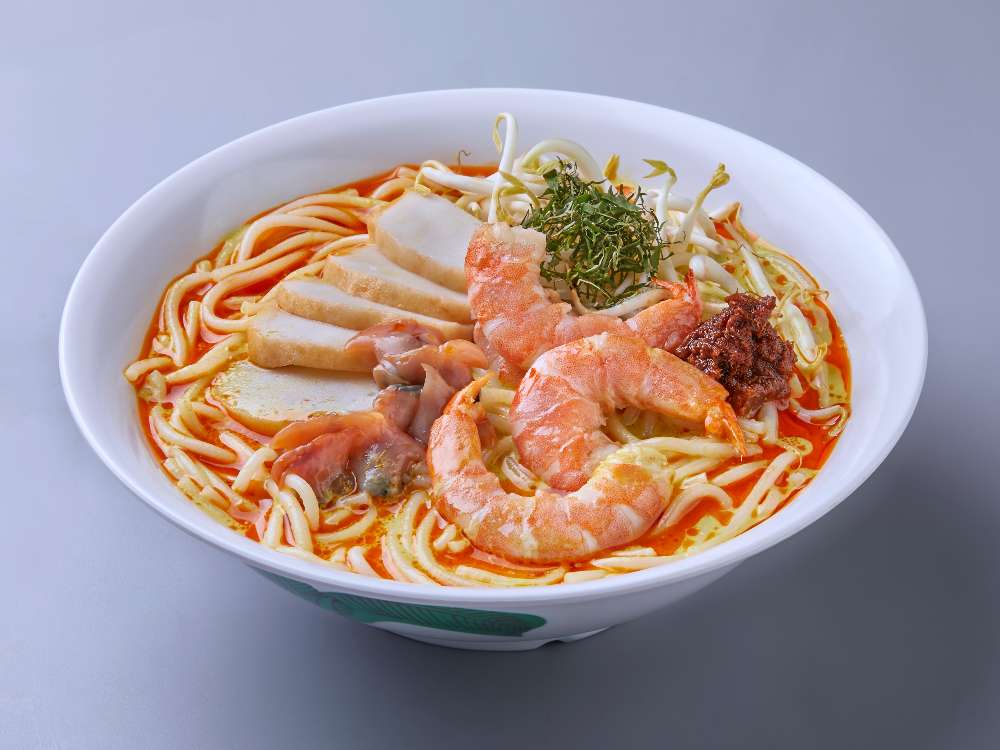 Prawn Laksa. | IMAGE: GEYLANG LAKSA PRAWN NOODLES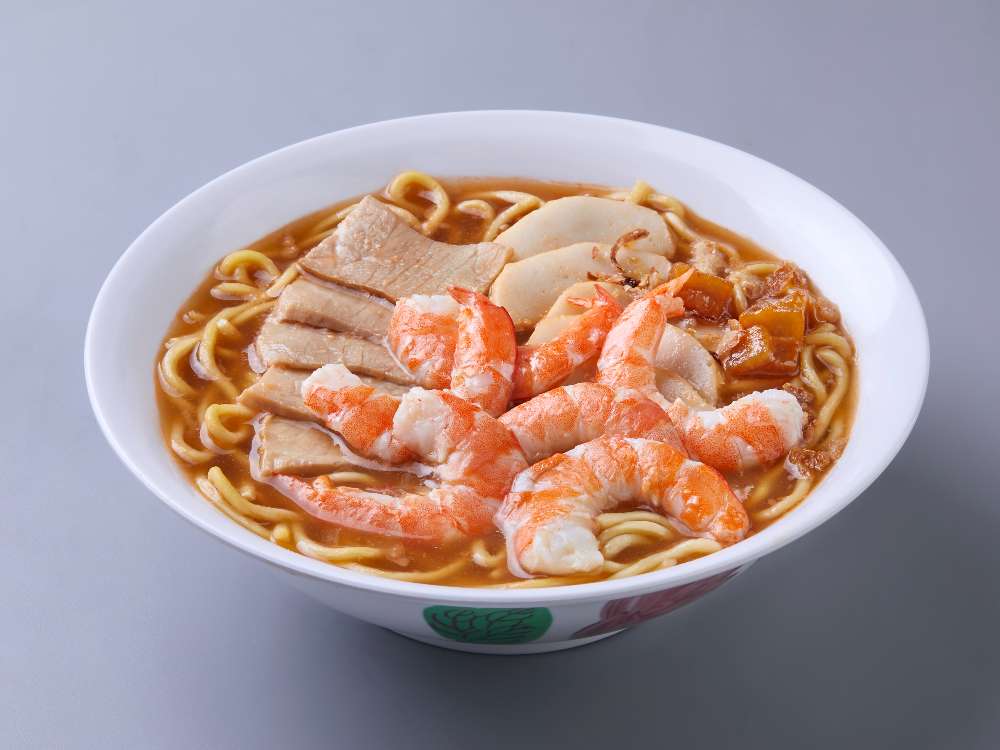 Traditional Prawn Noodles. | IMAGE: GEYLANG LAKSA PRAWN NOODLES
What's your favourite dish out of all the offerings on your menu?
The basic prawn noodles lor. That's really the traditional way lah. Big prawns and lala (clams) are more like something you can enjoy when you have more purchasing power, but the real, authentic one is the normal one – with sliced prawns, sliced fish cake and the meat. I like to eat that lah!
If you have children, would you want them to continue this legacy?
Ya definitely! That's why I want a son. (If I have a daughter, I wouldn't be able to bear it if she had to do all these things.) And I will inspire him at a very young age - bring him around, come and see what I'm doing at the stall.
For the latest updates on Wonderwall.sg, be sure to follow us on TikTok, Telegram, Instagram, and Facebook. If you have a story idea for us, email us at [email protected].