Where To Be An Environmentally Friendly Foodie In Singapore
Feeling the heat recently? Yep, we're all experiencing one of the effects of climate change - just imagine how hot it will get in the years to come. With World Environment Day coming up soon (5 June), now is as good a time as any to think about how we can take better care of Mother Earth - by eating more sustainably. It's one thing to be a foodie, but it's another to be an environmentally-friendly one.
ICYMI: carbon-neutral ice cream (with net zero carbon emissions produced during the production process) has been a hot item of late in Singapore. In April, electricity retailer Geneco celebrated its fifth anniversary by pairing up with home-grown ice cream brand Apiary to concoct a limited-edition calamansi lime flavoured ice cream. Last year, Sentosa Development Corporation worked with local ice cream brand Udders on two carbon-neutral creations, Coco Palawan and Mango Siloso, to commemorate the island's 50th anniversary as a tourist destination.
You might have missed the boat on these eco-friendly treats, but don't fret. Here are some other equally sustainable - and delicious! - options: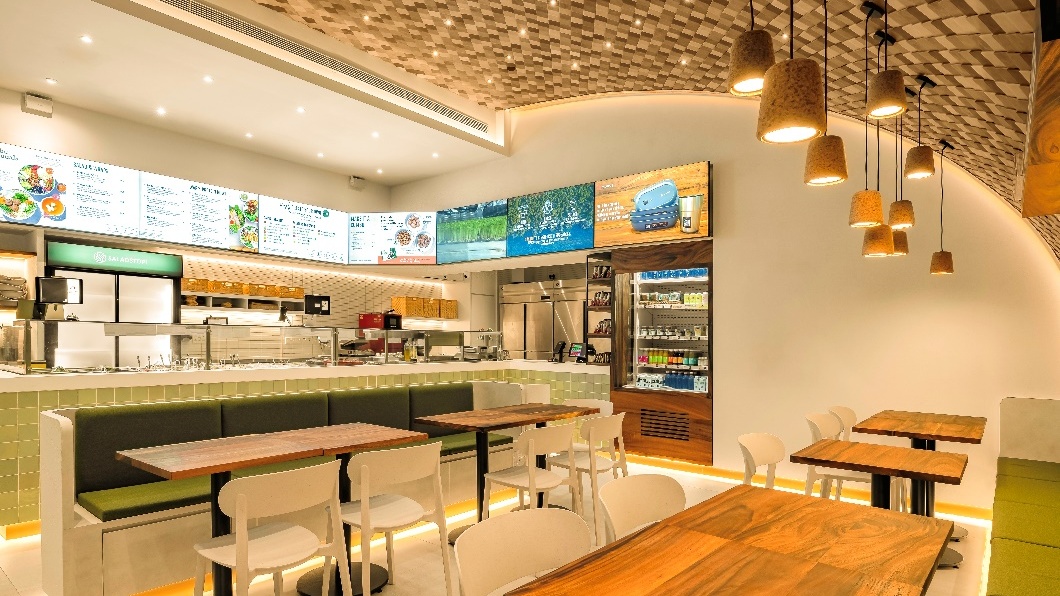 SaladStop!'s net zero store, located at CapitaSpring. | IMAGE: SALADSTOP! GROUP
SaladStop! at CapitaSpring
Say hello to Singapore's (and SE Asia's) first net-zero F&B store, which opened its doors at CapitaSpring in July 2022. According to the United Nations, "net zero" means "cutting greenhouse gas emissions to as close to zero as possible, with any remaining emissions re-absorbed from the atmosphere, by oceans or forests for instance". And this store is sustainable to the max - think: furnishings made from upcycled logs and tiles fashioned from recycled plastic.
But don't worry, eating sustainably doesn't mean having to burn a hole in your pocket. Since sustainability has become a core priority for more and more businesses, the company discovered that the cost increase in materials is negligible. Plus, if baby steps that are slightly costlier can pave the way towards a better future for generations to come, then why not fork out that little extra?
Located at: 86 Market St, #01-03, CapitaSpring 048948
---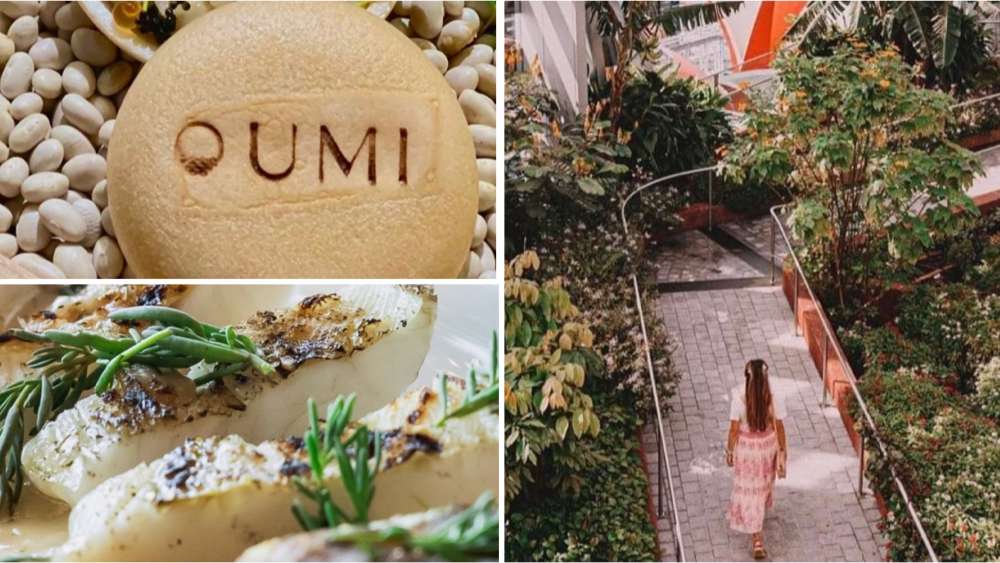 IMAGES: (CLOCKWISE FROM TOP LEFT) INSTAGRAM/@OUMI.SG, 1ARDEN.SG, AND KAARLA.SG
1-Arden by 1-Group
Taking sustainability to newer heights quite literally is 1-Arden, a rooftop concept occupying the 51st floor of CapitaSpring. Here, you'll find a bar and two restaurants that get their produce from the Food Forest (the world's highest urban farm) on the same floor.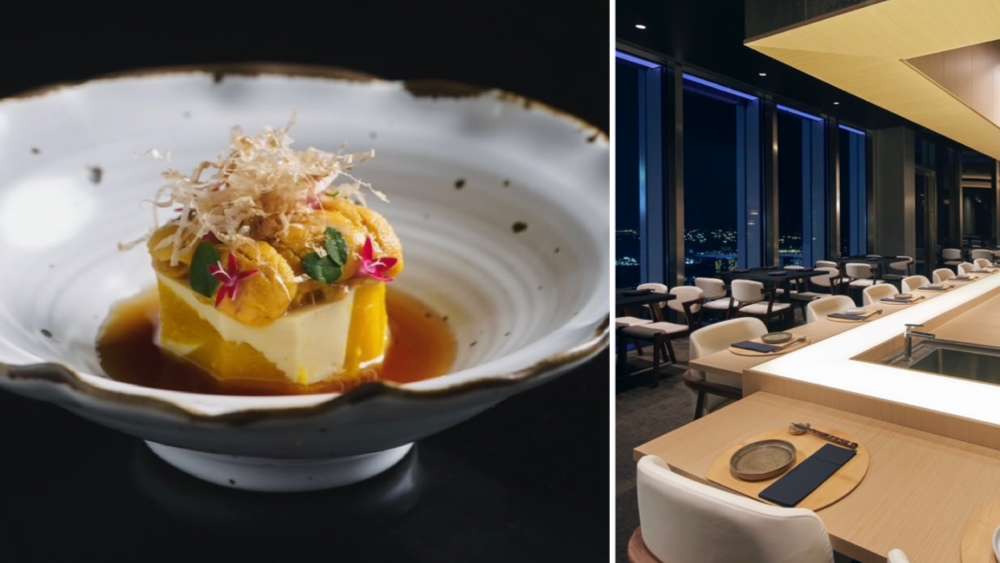 IMAGES: GASTRO-SENS
Oumi (which means "sea" or "ocean") is a Japanese Kappo restaurant that incorporates "nose-to-tail" in their dishes aka using the entire animal in the cooking process.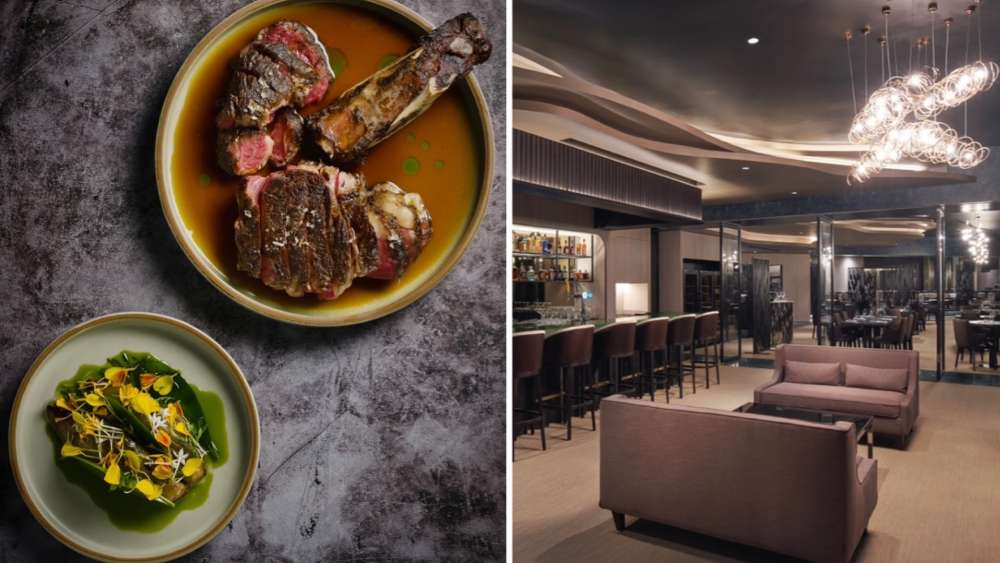 IMAGES: GASTRO-SENS
The second restaurant is Kaarla - its name means "where the home fires burn" in the Australian aboriginal language. Offering Australian coastal cuisine, this outfit incorporates seasonal produce sourced from local farms in Singapore, along with wild-caught sustainably and ethically raised produce.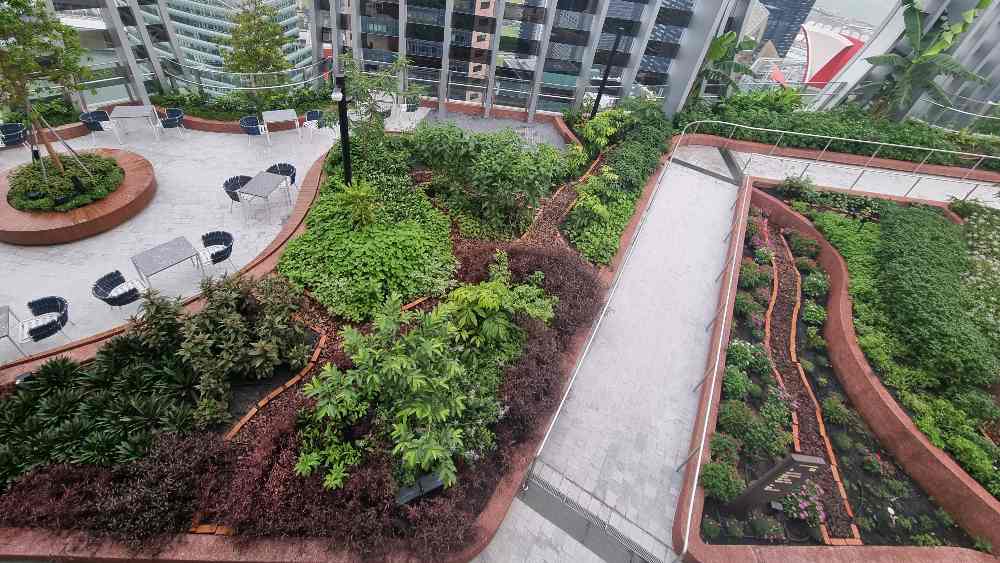 The Food Forest is the world's highest urban farm. | IMAGE: GASTRO-SENSE
The Food Forest boasts a bountiful harvest from five themed gardens: Singapore Food Heritage Garden, The Wellness Garden, The Mediterranean Potager Garden, The Japanese Potager Garden, and The Australian Native Garden. It takes up an area of 10,000sqft. How large is that? Well, since BTO season is here, just imagine that the average size of such property in Singapore is 667sqft. That means, the Food Forest occupies the same square footage as 15 homes!
Located at: 88 Market St, #51 floor, CapitaSpring 048948

---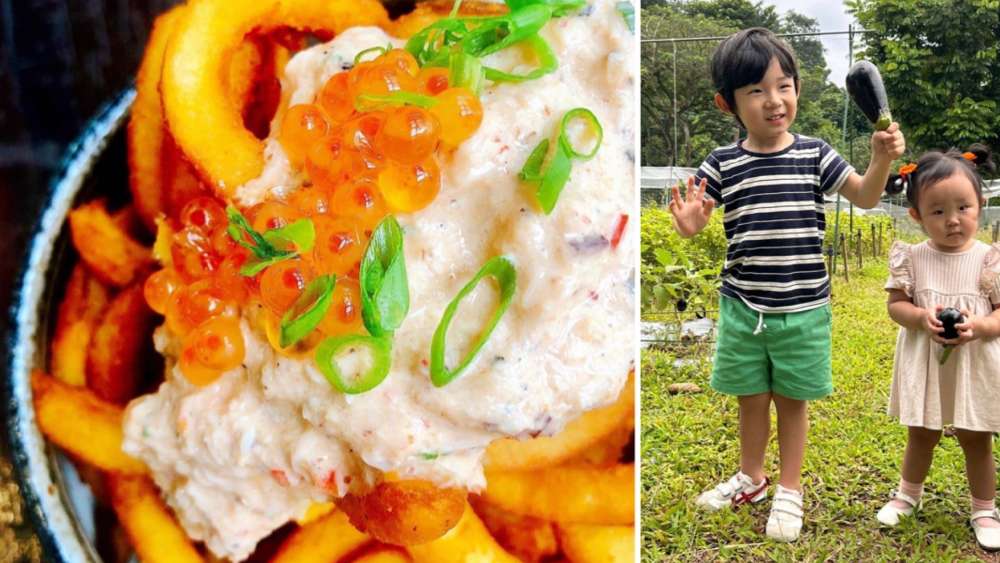 IMAGES: INSTAGRAM/@OPENFARMCOMMUNITY
Open Farm Community
When you dine here, you're actually eating food sourced from a vast network of local and Southeast Asian producers. Plus, you #supportlocal because the majority of the ingredients come from local farms like Hay Dairies (goat milk), Ah Hua Kelong (seafood), and Toh Thye Shan (chicken). The restaurant also tries to minimise waste in everything it does and promotes natural wines made by smaller domains that favour responsible ethics.
Located at: 130E Minden Rd, Singapore 248819
---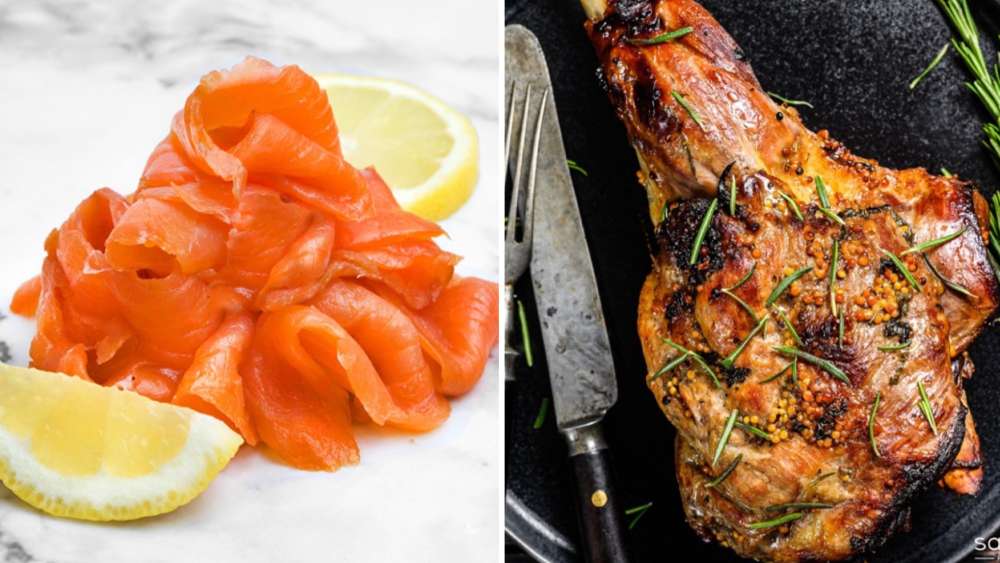 IMAGE: INSTAGRAM/@SASHASFINEFOODS
Sasha's Fine Foods
This online grocer only does deliveries, but still ticks all the boxes when it comes to ethically sourced and sustainable meats, seafood and organic produce. It claims to be "carbon neutral across our delivery fleet, office emissions and even our teams' commutes", and have managed to do so by first calculating the carbon footprint impact of the delivery fleet over the course of a year, then investing in gold-standard carbon-offsetting global projects to remove the same amount of carbon. The best part: these projects provide access to clean power and electricity to those who wouldn't have access to such resources otherwise. Ups lah!
For the latest updates on Wonderwall.sg, be sure to follow us on TikTok, Telegram, Instagram, and Facebook. If you have a story idea for us, email us at [email protected].