Look At The Stars: Notable MDC Alumni Gather For Golden Jubilee Concert
In 1973, Singapore witnessed a year of remarkable milestones that continue to shape our Lion City's vibrant culture and community. It was the year when Singapore Bus Services, now recognised as SBS Transit, came into existence through the fusion of three prominent bus companies. Meanwhile, the Singapore Zoological Gardens, now known as Singapore Zoo, was officially inaugurated by then-Deputy Prime Minister and Minister for Defence, Dr Goh Keng Swee.
But what truly resonates with the spirit of the times was the establishment of the Music & Drama Company. Spearheaded by the visionary Dr Goh, this creative endeavour sought to boost the morale of our soldiers in the Singapore Armed Forces (SAF) through captivating "live" entertainment experiences.
Over the years, MDC has been the ultimate talent incubator, giving birth to a slew of iconic personalities, from legendary entertainers like Dick Lee, Gurmit Singh, and JJ Lin to jazz virtuoso Jeremy Monteiro, director Jack Neo, and the freshest faces like Sezairi, Yung Raja, Nathan Hartono, ShiGGa Shay, Kevin Brendan and Dominic Chin – this place has truly been a star factory!
In fact, some of them (Jeremy Monteiro, Sezairi, Yung Raja, Shigga Shay) will join other notable alumni (like Sebastian Tan aka Broadway Beng, Sheikh Haikel, Rosalyn Lee, Axel Brizzy, and lullaboy) for "Music & Memories: Back in Time", a one-date-only concert on 11 Nov 2023 at Victoria Theatre that not only celebrates MDC's golden jubilee, but also pays tribute to the National Servicemen (NSFs and NSmen) for their service across generations.
The concert is open to National Servicemen and their families, and each National Serviceman is eligible to book up to two free tickets. (More details below.)
Meanwhile, we speak to MDC's creative director Andy Benjamin Cai (who was NDP 2022's chief choreographer) about what to expect, and the secret behind MDC's staying power.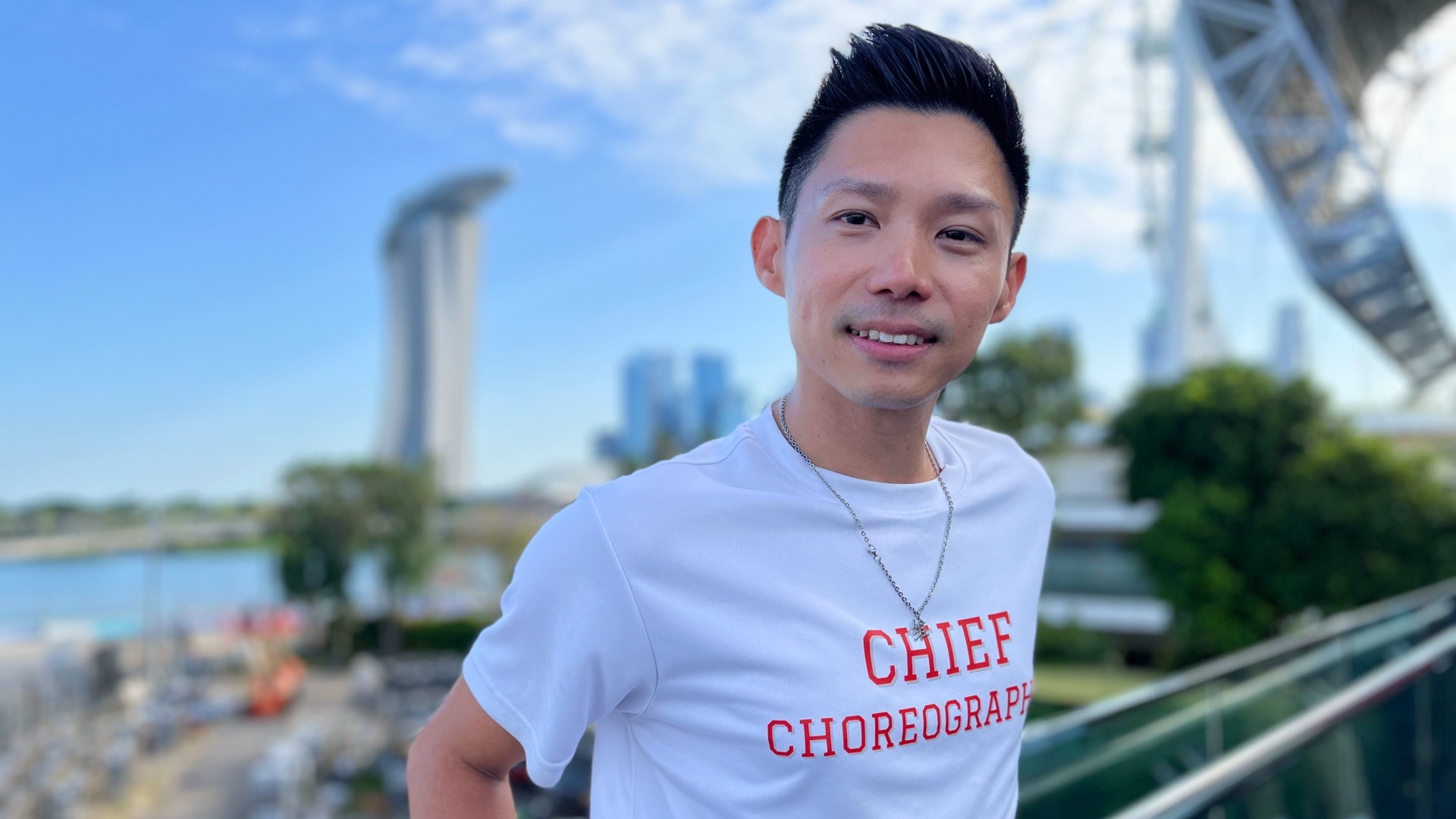 MDC's creative director Andy Benjamin Cai is humbled by the experience of co-directing this historic show. | IMAGE: SIM DING EN
Wow! Congratulations on MDC's 50th anniversary! Tell us more about "Music & Memories: Back In Time" – sounds like it's going to be an awesome music and dance spectacular, especially for the National Servicemen and their loved ones in the audience.
Absolutely! Singing and dancing are definitely at the heart of what MDC does, and by incorporating multimedia elements and carefully selected songs that have a universal appeal, we aim to create a connection with the audience right from the start. Our goal is to create an incredibly thrilling experience that resonates with individuals of all ages.
"Music & Memories: Back in Time" is about appreciating our National Servicemen, and also looking back on the past 50 years for MDC and how far we have come since then.
To keep audiences entertained throughout the two-hour show, we have special costumes and sets prepared for a truly visual experience. It was also important to bring out the story of MDC over the past 50 years, something that would resonate with not just Singaporeans on a whole, but also those who have been a part of that story – whether its alumni or National Servicemen who had seen MDC during their NS days.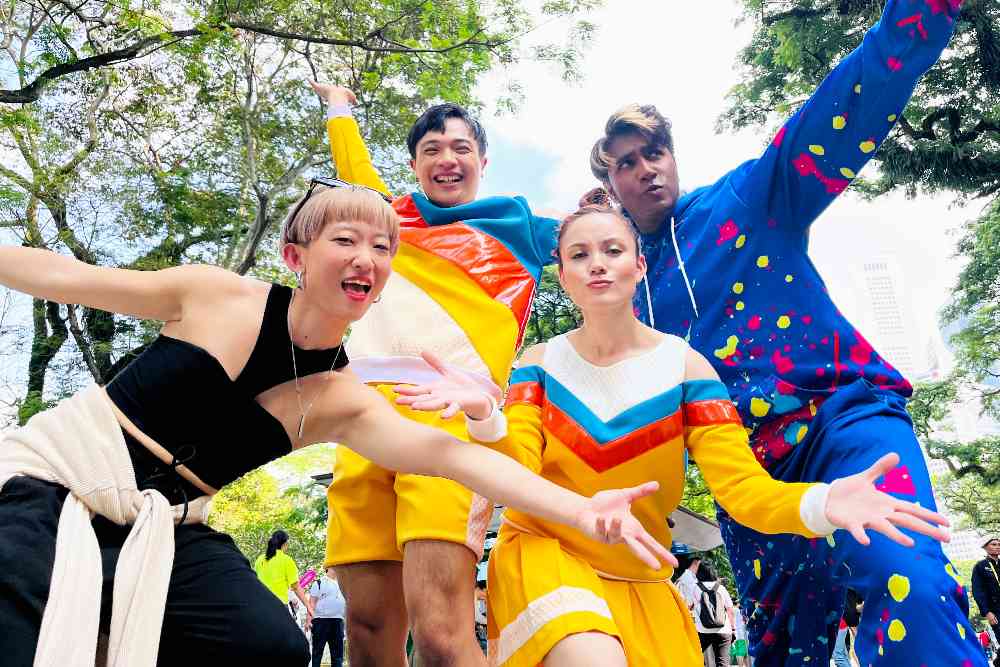 MDC artistes at NDP 2023: MDC is known for showing its unwavering support at the National Day Parade (NDP) through its gifted hosts, choreographers, dancers, singers, musicians and show production team. | IMAGE: SIM DING EN
To be able to celebrate a golden jubilee is an impressive feat, to say the least. What do you think has contributed to MDC's staying power?
With the fragmented media landscape today, the entertainment industry on the whole has had to change according to the needs of the audience. MDC has shifted into the online space to offer more digital content on social media, and also embraced the use of technology in our performances.
To celebrate our 50th anniversary, we are livestreaming one of MDC's original video series "Homegrown" every Monday, Wednesday and Friday at 9pm, where we invite local artistes to perform their original songs and share more about themselves. You can watch "Homegrown" LIVE on MDC's Facebook, TikTok and YouTube, as well as on the CAMOKAKIS app. We hope this can help to showcase the many talents and rising stars we have in Singapore.
We'll also be incorporating LED screens and introducing one of our avatars in the concert on 11 Nov, so keep a lookout for that!
How do you feel directing such a momentous celebration for such an iconic organisation?
I am genuinely delighted to have the opportunity to co-direct the show alongside our very own MDC alumna, Jalyn Han. This experience has allowed me to simultaneously feel a blend of humility, respect, and fear.
We are well aware that we have a tremendous responsibility ahead of us, as we must either live up to the high standards set before us or demonstrate to others how to exceed them. The outcome of our efforts will only become clear with time, and I can only hope that we have made the correct decisions, and taken the right directions.
---
How to get free tickets
Simply:
Download the CAMOKAKIS app (from the Apple App Store or Google Play store)
Create an account
Go to the "LOBANGS" section
Tap either "Music & Memories: Back in Time (Matinee)" for the 2pm Matinee show or "Music & Memories: Back in Time (Gala)" for the 8pm Gala show
Tap "Book Ticket"
Key in access code MNSMEN for the Matinee show or GNSMEN for the Gala show
That's it – enjoy the show!
For the latest updates on Wonderwall.sg, be sure to follow us on TikTok, Telegram, Instagram, and Facebook. If you have a story idea for us, email us at [email protected].