Getting A Kickflip Out Of Being Coaches At Singapore's Largest Indoor Skatepark
Whether it's the blistering heat or the sudden torrential showers, Singapore's weather can really rain on our parade and upset many an outdoor plan - especially when it comes to a sport like skateboarding.
But here's some awesome news, whether you're a bona fide skater or have a bona fide desire to pick up skateboarding: there's a cool new spot to pick up or practice your ollies and grinds, rain or shine.
We're talking about Por Vida Skateboarding, Singapore's biggest and only indoor skate park and school at GR.iD mall basement which opens this weekend (1 Oct).
(Psst! It's free entry on opening day, plus we heard there'll be free hotdogs for everyone.)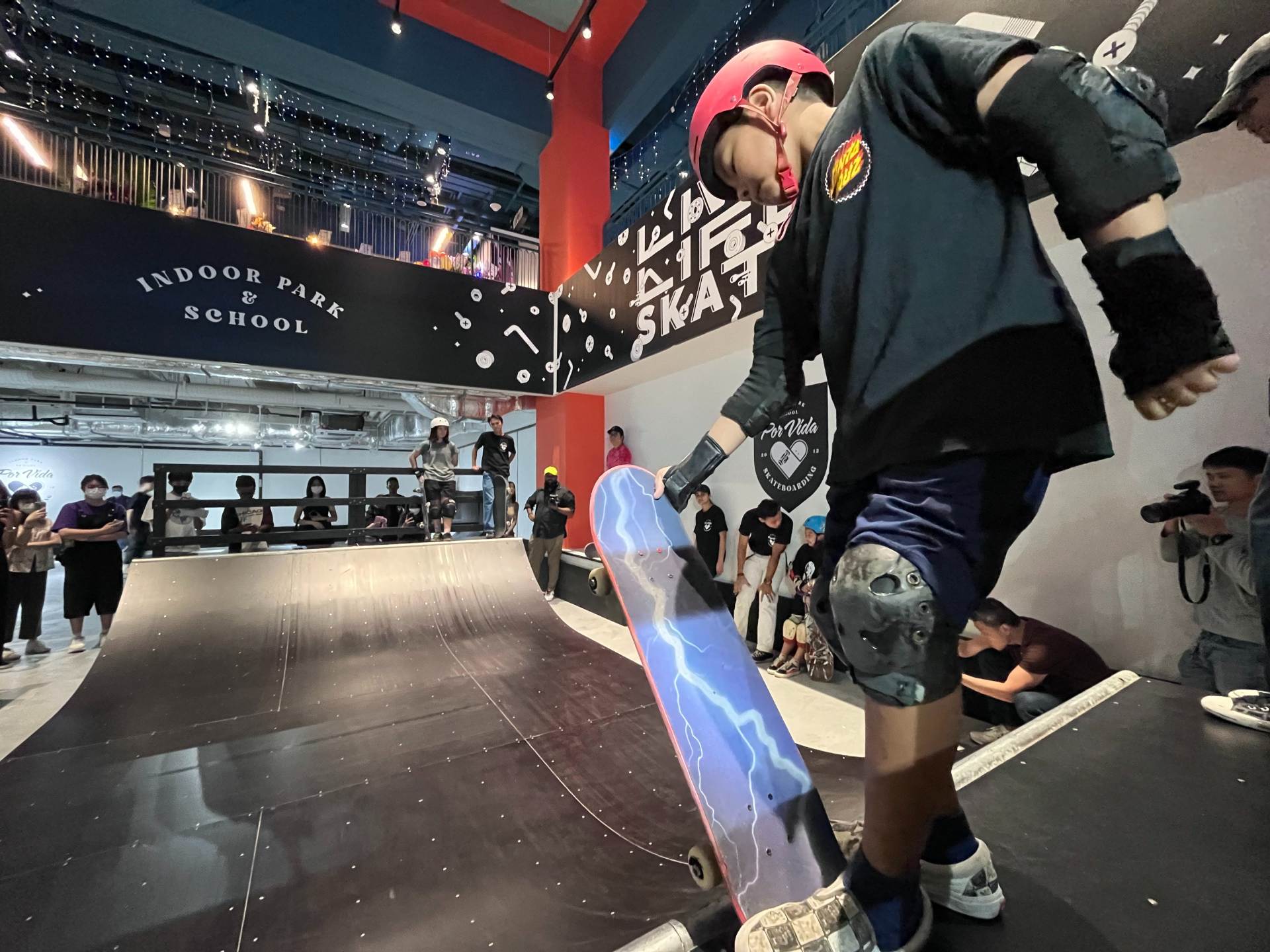 The 6,708sqft skatepark park caters to all skill levels and ages – even complete beginners can learn how to ride on a board here. Rollerbladers, roller skaters, longboarders, and surf skaters are also welcomed.
You can bring your own gear, rent on site, or purchase the latest skateboards and equipment. After working up a sweat, take a break at the skatepark's refreshment area, and if you need to freshen up, the mall has a shower facility too.
Honestly, this is the perfect spot for an all-day skating sesh without worrying about getting drenched in a sudden downpour - we wonder what took someone so long to open a place like this!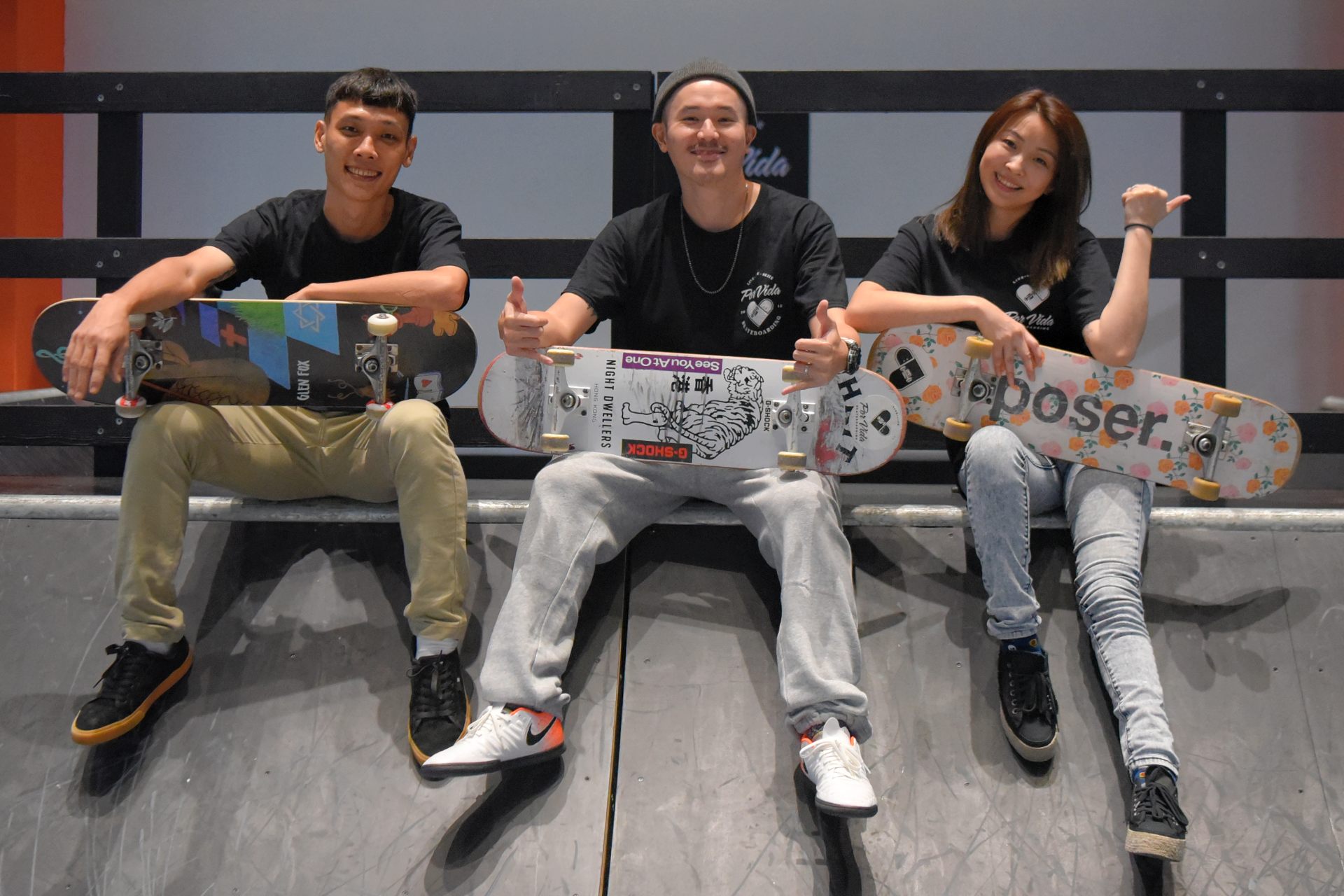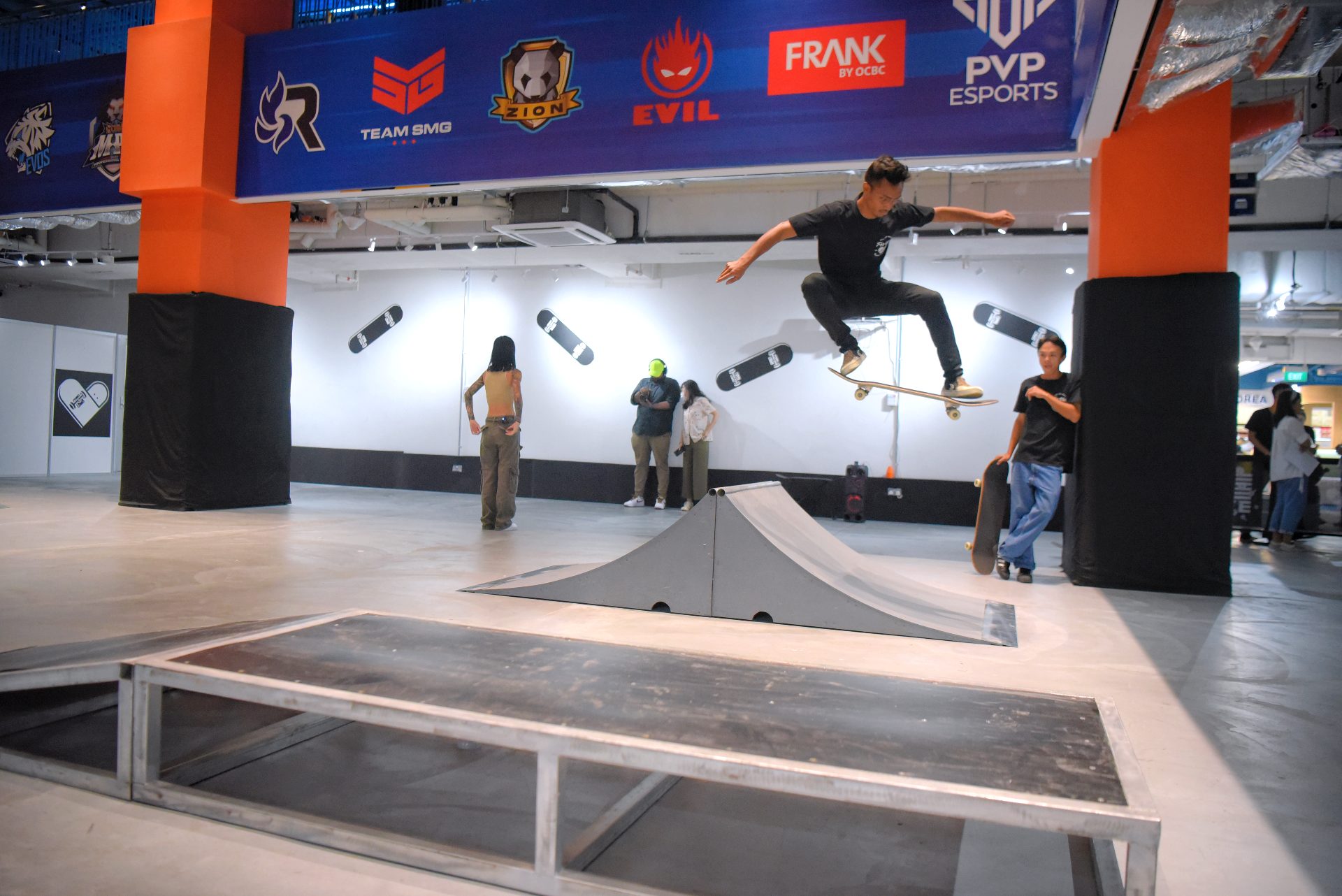 In an actual fact, Por Vida Skateboarding - founded by Pham Tan - has been offering lessons since 2012 at outdoor skateparks. So, it's a veritable dream come true for Pham to finally see the doors to this indoor space open.
In between carves and railslides, Pham and two of Por Vida's coaches Ahmad Naziif and Jonathan Ang tell us how they got into skateboarding, why they live and breathe it, and what drives their passion to pass on their knowledge and skills to others.
---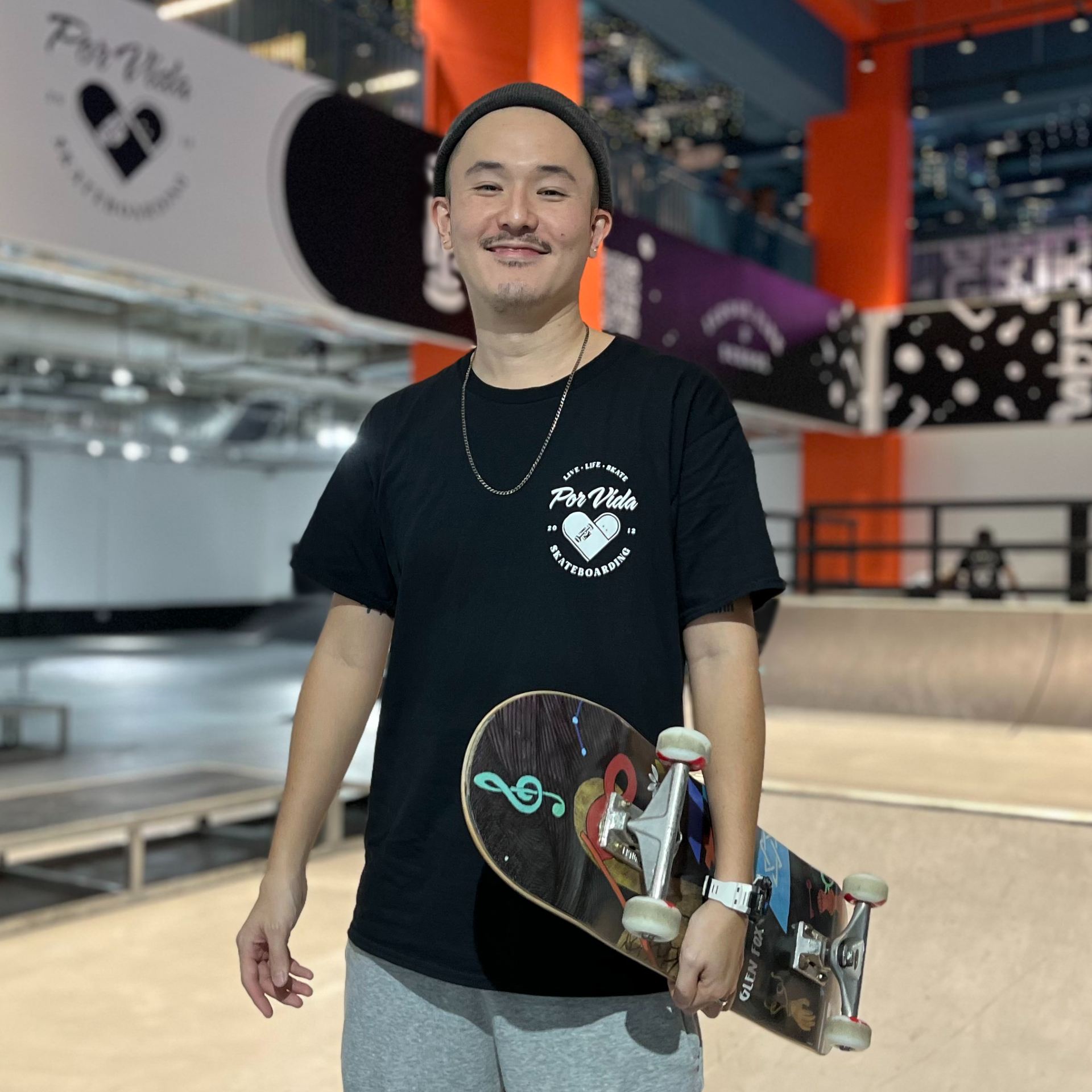 Pham Tan, 37
Talk about something running in the family: Pham's father and older brother were national skiers and wakeboarders who represented Singapore at the SEA Games and X-Games. Naturally, when Pham was younger, he enjoyed wakeboarding. Unfortunately, a major injury meant that he had to give up the water sport.
As a result, Pham picked up skateboarding in secondary school, and hasn't looked back since. Thanks to a suggestion by and encouragment from Pham's wife, Esther Chin, a co-founder of Por Vida, Pham decided to coach.
Fun fact: many of the coaches at the school come from the tight-knit local skateboarding community, just like his childhood friend and another Por Vida co-founder, Han Siang (or Hans).
Congrats bro! How do you feel now that the indoor skate park and school has finally opened?
Wah! It's a dream came true. All of my stress has turned into sweetness. Seeing everything come to life, being able to escape to my own park, having all my coaches under one roof, and all my friends here... it's very surreal!
You and your instructors have completed or are in the midst of completing the SG-Coach Programme. Why is this certification important?
I want all my coaches to undergo the Singapore Coach Excellence (SG-Coach) Programme under the National Registry of Coaches (NROC). Sending them there enhances them, and helps them learn the ropes of coaching. The classes teach you different steps to becoming a coach, and also to understand your student's needs.
Who are the most memorable characters you've had as students?
I have an international student from New York. His dad asked to bring him skating and let him explore and understand skate culture. That's something really special to me because most parents want their kid to be in a safe environment. But for this dad, he wanted his son to feel like a real skater. We became family friends and still hang out.
I also had a student with special needs. He would only listen to Hans and me because we were his coaches! I met him when he was in primary school and he was obese. Through skating, he lost 20kg, and now he's like, super fit!
You've been skating for 23 years. What do you love most about it?
My wife asked me that too: "You don't do anything other than just skating!" Through skating, I met a lot of good friends. Sometimes I go out with a big group and we skate together. Other times, I just want to be by myself, listening to some music, cruising and doing some simple tricks. It's like an outlet for me when I'm stressed. I have gone through three surgeries, but I'm still doing it. It brings joy to me on normal days. It is something that I look forward to and I wish to do for a long time, as long as I can do it.
---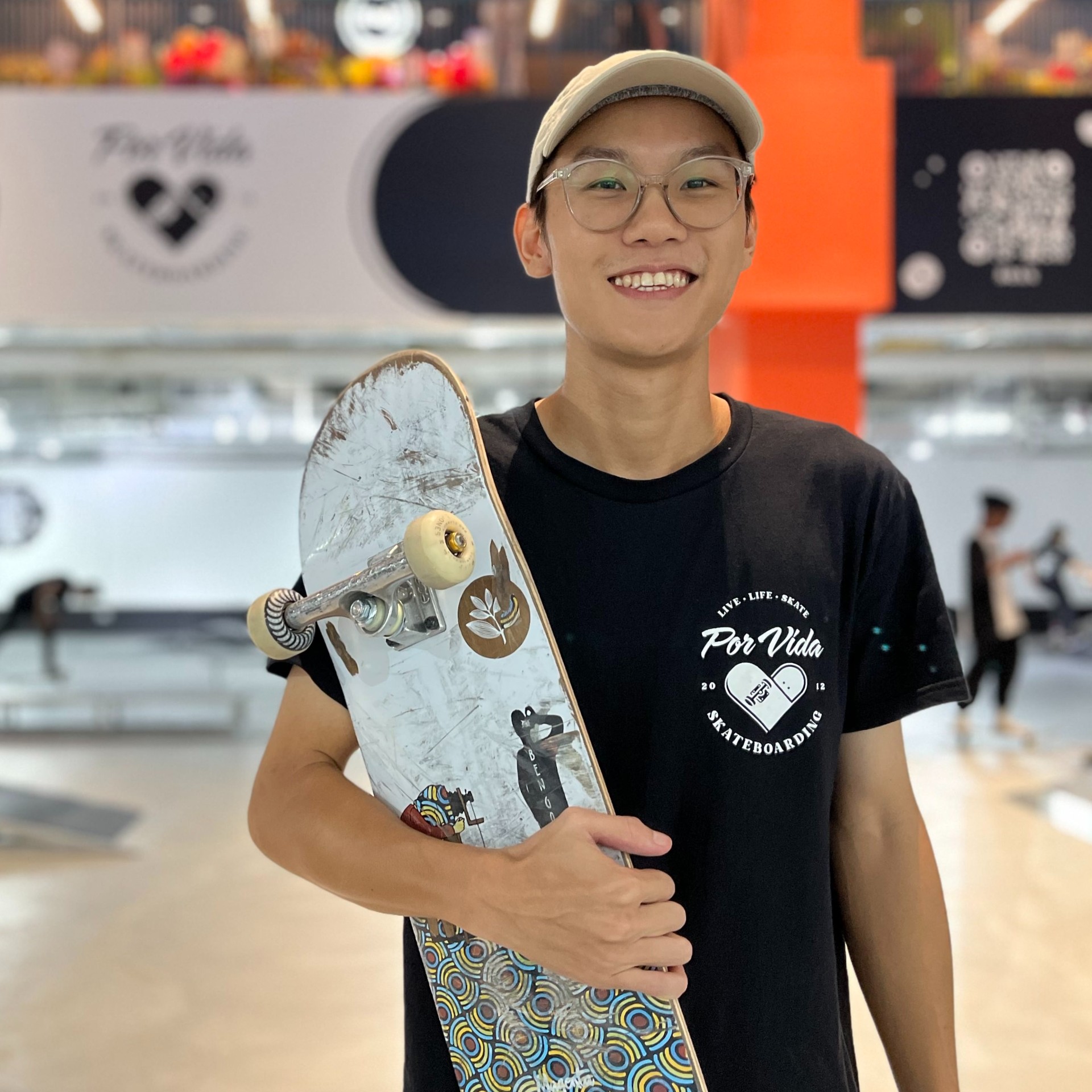 Jonathan Ang, 25
The lead instructor at Por Vida picked up longboarding first, but switched to the skateboard after discovering all the cool tricks you could do with it. The 25-year-old, who joined Pham as a coach straight out of national service, has been skating since 2011, and is living the dream coaching his favourite sport.
Why is it important for somebody to have proper coaching rather than learn skateboarding by themselves?
I was a self-taught skateboarder. If you don't have any guidance, it will take longer. You can see, after coaching someone new for like, five minutes, they can skate on their own. Imagine you're a complete beginner, no info, nothing, then you try to figure out how to stand on a board - it would take a few days at least to even go a few metres. [Learning from a coach] really accelerates the progress.
You've been coaching for three years. What's your most memorable moment so far?
Coaching in international schools - it's quite engaging and fun. The kids are 10 or 11 years old, and are totally new to it, but you only have one week to coach them. By the end of the week, they [end up being] quite good at it - so, got that sense of achievement lah!
Lucky you - your passion is your job! So, what do you do for fun?
Skate more! I got more into skating because of coaching, but now I have more chances to skate, thanks to the new park. I'll be skating even more, whatever the weather, in air conditioning!
---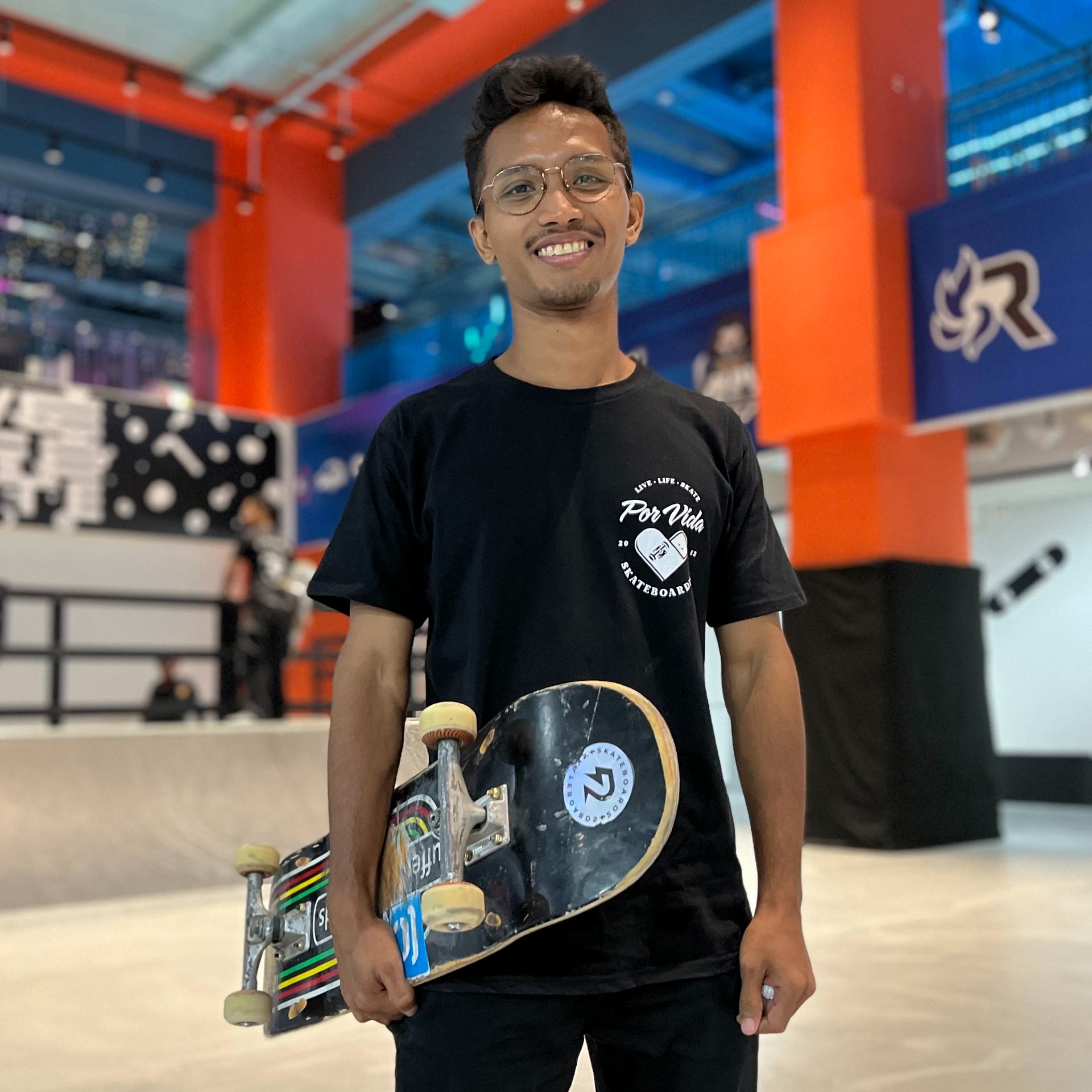 Ahmad Naziif, 28
"Naz" stopped skating for eight years due to an injury - a pebble caused him to fall off his skateboard and break his right arm. It took a long time for Naz to get over the accident physically and mentally. The "bionic man", who has a metal plate in his arm (he let us feel it <shudder>), got back on a deck 1½ years ago, and recently competed in Mass Bali 2022, a skateboarding championship that sees Southeast Asia's best skateboarders congregating and competing in one spot.
Ups lah, Naz! Thanks for flying the Singapore flag at Mass Bali 2022. Tell us about it!
There were 50 skaters just for the Men's category. It was a very good competition, very high-level, and a very good experience for me. It was my first competition out of Singapore. Personally, I didn't feel like I performed to my expectations, but it was a good start. Their level is very much higher than Singapore - that motivates me. Singapore has more competitions towards the end of the year. I'll be looking forward to that!
Like Jonathan and Pham, you're living the dream and pursuing your passion for a living. So, how do you spend your time outside of work?
Skateboarding! After coaching, I take out the longer rails and then I'll just practice my basics, then do my advanced tricks for the competitions. I have a set of tricks I wanna master before I enter the competition - until my legs can do them automatically. That's the aim lah. Skateboarding is about having fun, but to me it is also a serious thing. So I am serious at having fun!
Are there any life lessons that you've learned from your skateboarding journey?
The best thing that skateboarding has taught me personally is perseverance. If you fall, you just keep going. Especially with the broken arm, and having to get over it, even mentally. It was tough, but I think if I can do it once, if it happens again, I know I can do it again.
For the latest updates on Wonderwall.sg, be sure to follow us on Facebook, Instagram and Telegram. If you have a story idea for us, email us at [email protected].