Our Favourite Memes & Comments About Imran The Swoldier
Chuck Norris has nothing on Imran. He is the man, the myth, the legend who captured the public's imagination after a photo of him in all his swole glory on the Basic Military Training Centre Facebook page went viral. He has since spawned countless of memes, parodies and comments.
We couldn't get enough of the witty one-liners and puns that have sprouted on social media since, so here's a compilation of some of our favourites. We bring to you, The Legend Of Imran... in memes.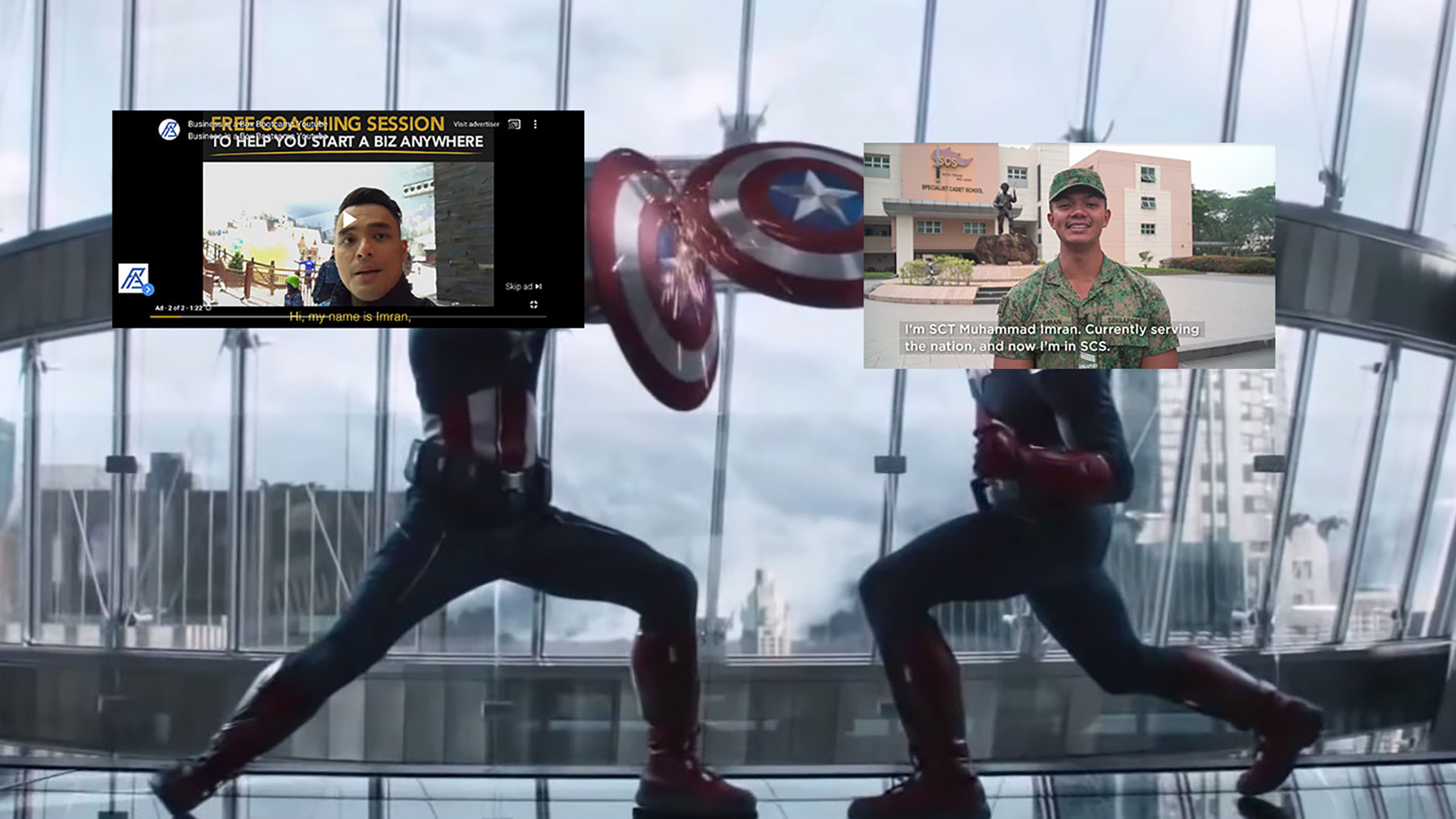 "Hello, my name is Imran." Swoldier Imran is not the only one to lay claim to the title of "Most Visible Imran On Social Media". Imran Md Ali is the lifestyle entrepreneur and mentor whose ads have cropped up before those Youtube videos you've loaded, promising to help you get rich with his "highly proven" methods. While we're sure that Swoldier Imran could easily dispose of his namesake in hand to hand combat (have you seen those guns?), it's still a Civil War as they battle for our hearts and minds, not to mention Facebook likes.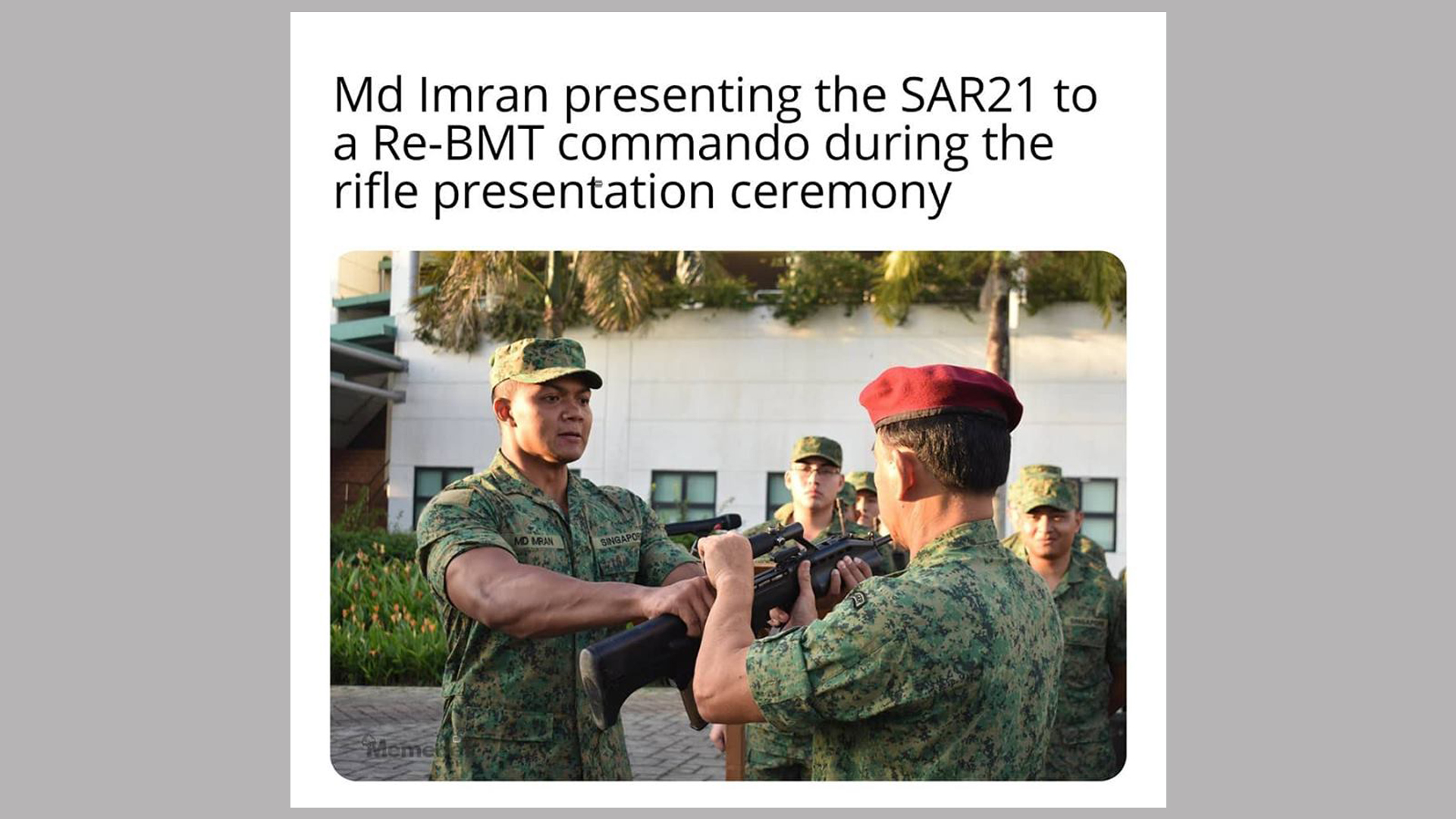 Encik, semula! It doesn't matter if you're a Warrant Officer Commando with years of army experience. You are only worthy of holding your SAR 21 when Swoldier Imran says so.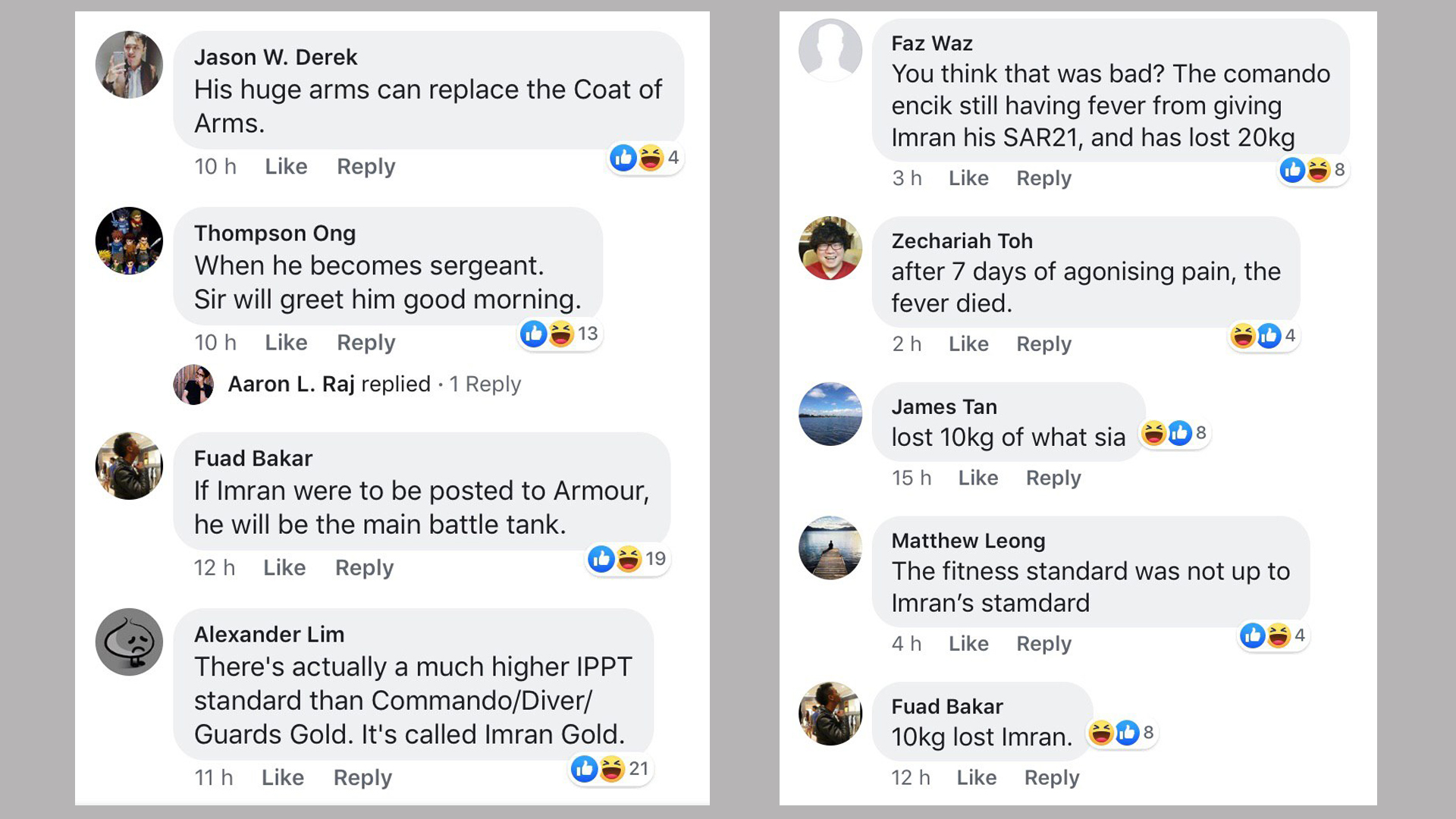 Singaporeans are a witty bunch. And so it's been proven once again, judging by the hilarious Facebook comments concocted in response to the photo. My fellow brethren, those multiple likes you've received are fully deserved. Majulah!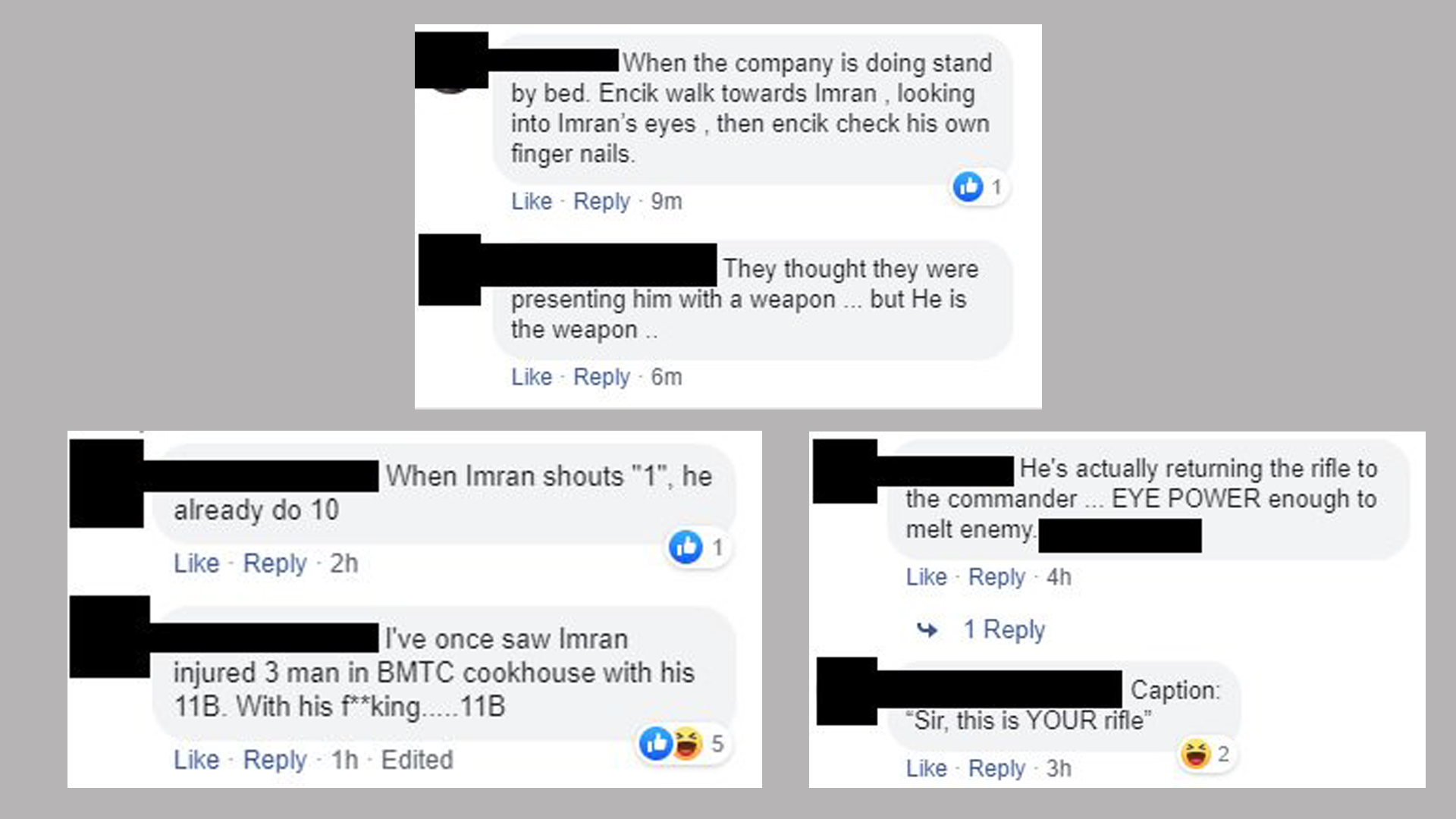 While Superman can shoot lasers with his eyes, Swoldier Imran doesn't need any gimmicky red beams. His EYES ARE THE POWER.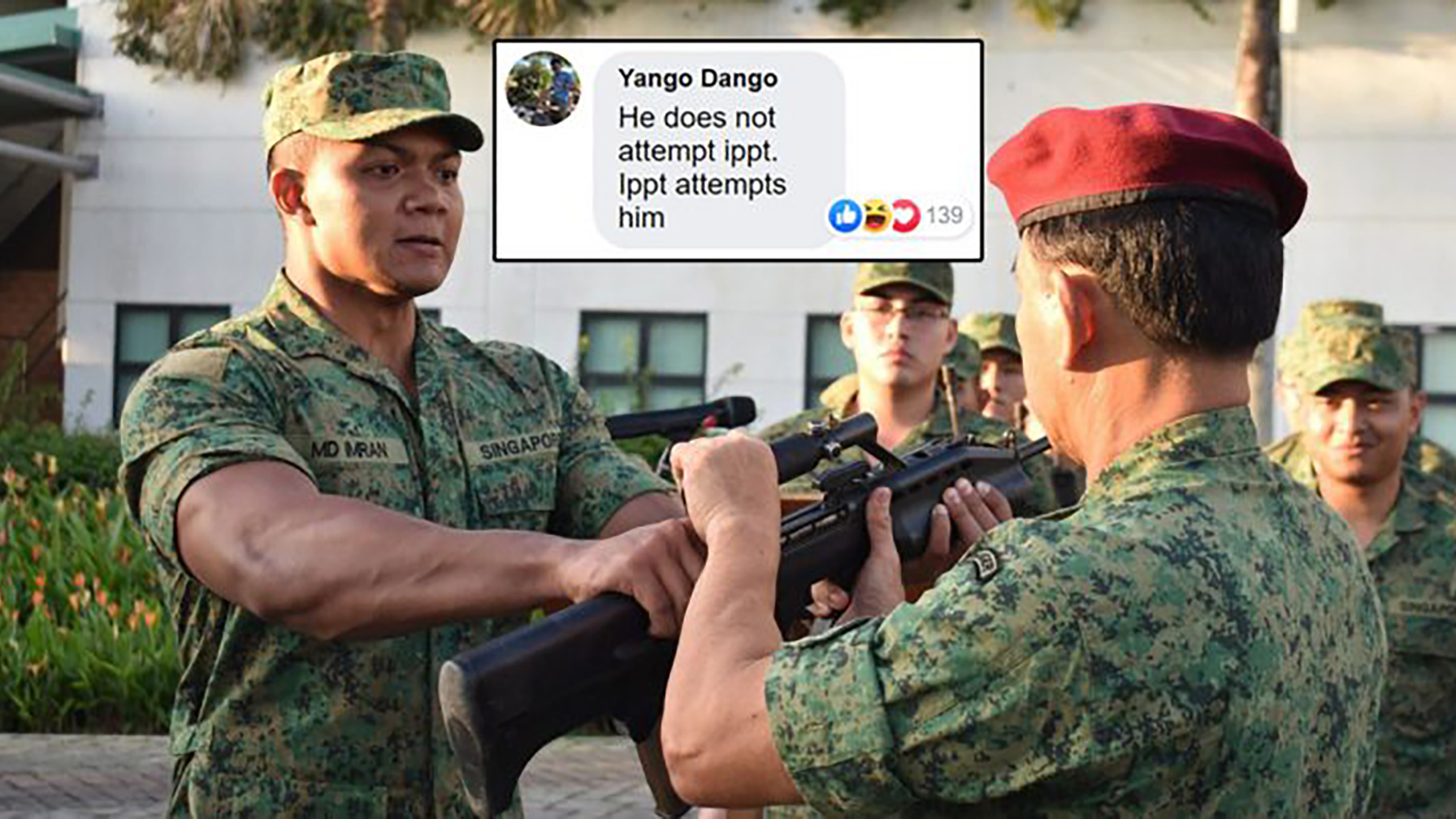 The IPPT used to consist of 5 stations. Now it's currently made up of 3. But with Swoldier Imran, there is no need for a station. Because he IS the station. Next stop: Jalan Besar.
Got a story idea for us? Email us at [email protected]