Happy National Day: Rediscover Singapore On A Longboard
National Day is right around the corner and we're feeling more than a little patriotic. So, even as we dust off those red and white flags, and refresh ourselves with nostalgic NDP lyrics, we created this music video as a reminder of how beautiful our island city is.
The soundtrack: a brand-new remix of 'Chan Mali Chan' - a folk song that ought to be familiar with anyone aged between eight to 80. Not only that, it showcases Singapore in a way you least expected – on a longboard.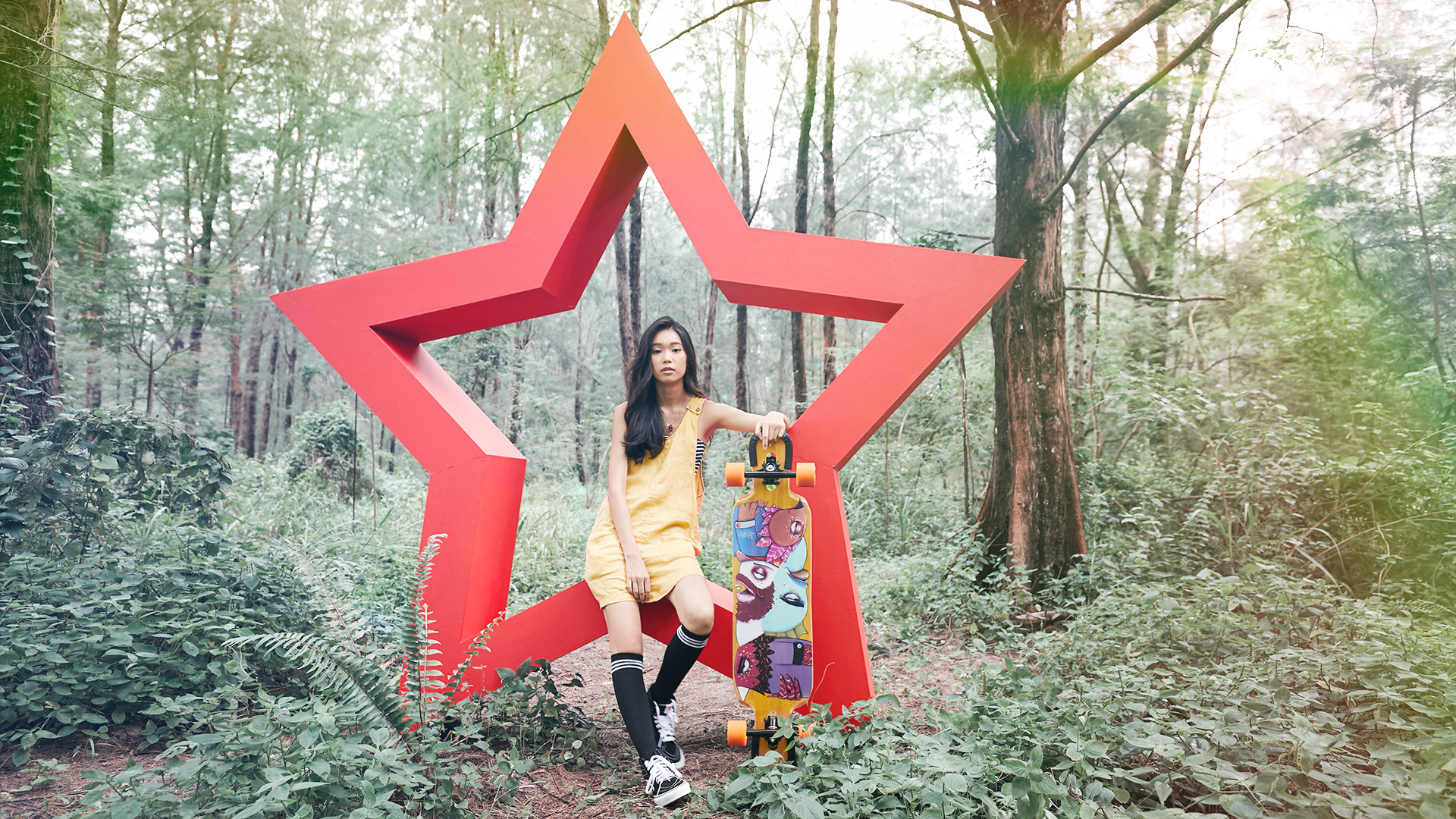 Our lithesome longboarder: 19-year-old student, model and skater Dione Tan. Whether it's carving down Woodlands Jetty, trundling through the conifers on Coney Island, or barreling across the popular bridge at Lorong Halus, she does it with the grace and finesse that only a girl on the cusp of womanhood can bring.
The red star: a sculpture? An ornamental shape in the landscape? An abstract expression of Singapore? We let you interpret it however you want to. Either way, we hope that the combination of striking visuals, our take on a nostagic tune, and the journey of this young Singaporean on a longboard will help you discover something new in the familiar, and let you be swept away by the wonder of home.
Welcome to Wonderwall.sg and Happy National Day!
For the latest updates on Wonderwall.sg, be sure to follow us on TikTok, Telegram, Instagram, and Facebook. If you have a story idea for us, email us at [email protected].
Special thanks to Canon (Singapore) for their C700FF and C300MK2 cameras, and CN-E lenses, and Sony (Singapore) for their BVM-HX310 monitor used to shoot and colour grade the Chan Mali Chan music video above.