Gazetted Car-Lite Areas In Singapore: Bayshore
Like Marina South, One North, Pearl's Hill and Springleaf, Bayshore is a burgeoning car-lite area. This expansive 60-hectare precinct is undergoing a transformation, featuring new HDBs, an upcoming MRT station and a park.
We explored Bayshore on foot to see how it fares as a car-lite area.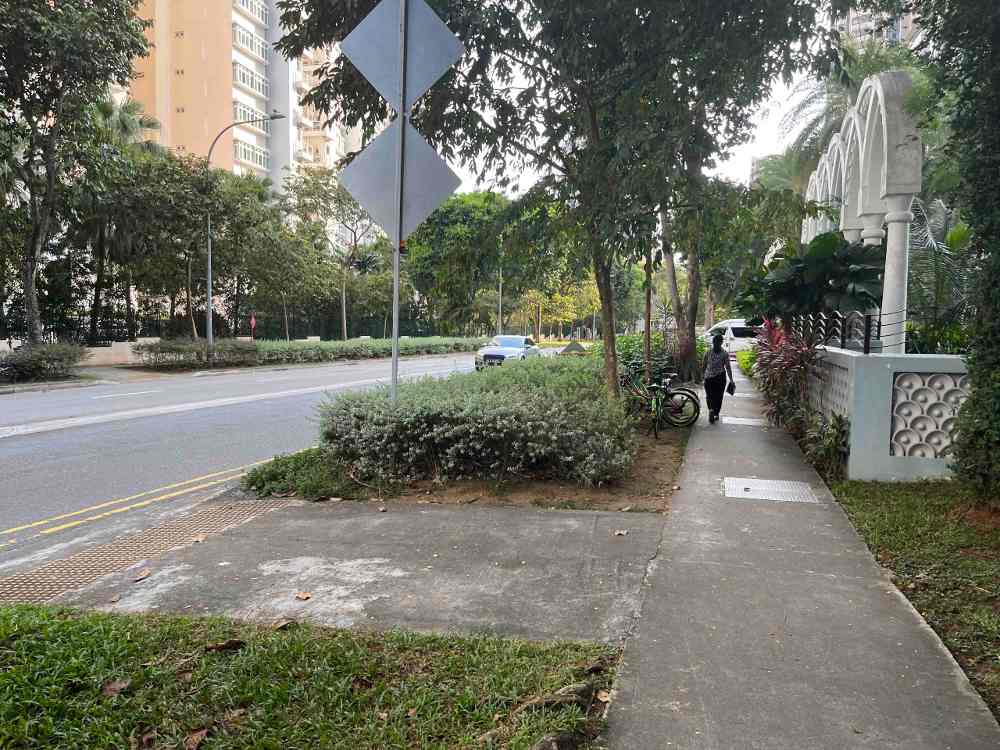 IMAGE: NICHOLAS YONG
Where is Bayshore?
Situated along Bayshore Road and Upper East Coast Road, Bayshore sits on reclaimed land and is known for its proximity to the popular East Coast Park, the largest park in Singapore.
The future Bayshore Main Street will have a new linear park alongside the existing row of residential developments and upcoming homes. This unique addition will pay homage to the pre-reclamation coastline, with heritage seawalls and a charming sea pavilion.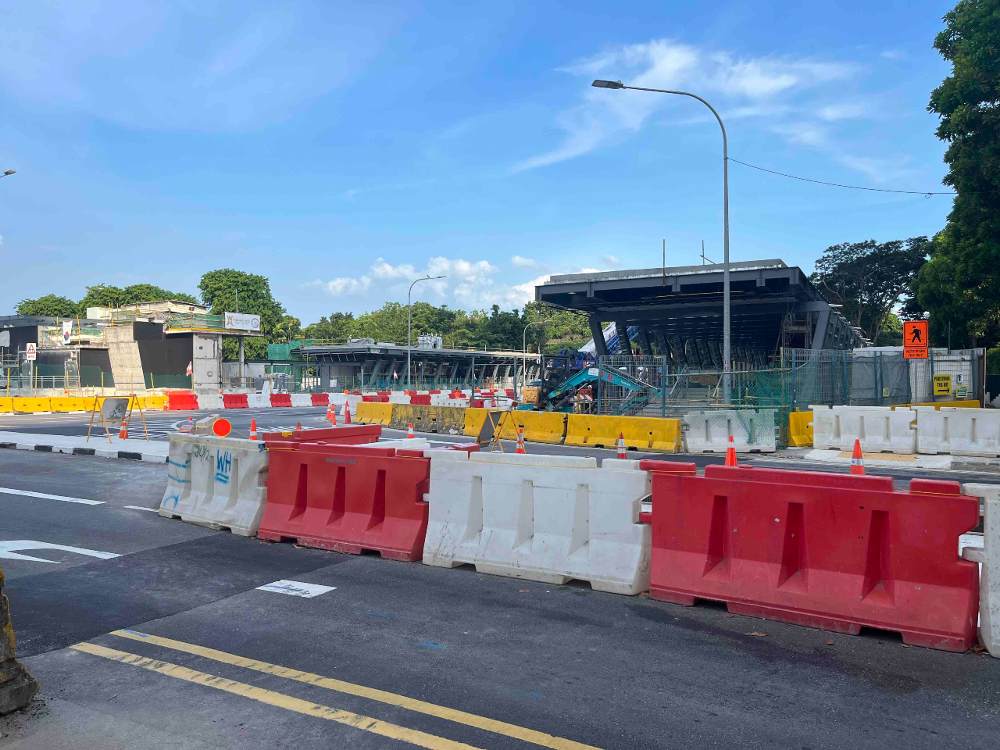 IMAGE: NICHOLAS YONG
How to get to Bayshore?
For now, the most convenient public transportation option to reach Bayshore is by bus. Fortunately, there are many buses that pass through Bayshore via Upper East Coast Road: 10, 13, 14, 43, 48, 55, and 137.
The Bayshore MRT station on the Thomson-East Coast Line is slated to open next year, and will make it easier to get to Bayshore and nearby East Coast Park in the future.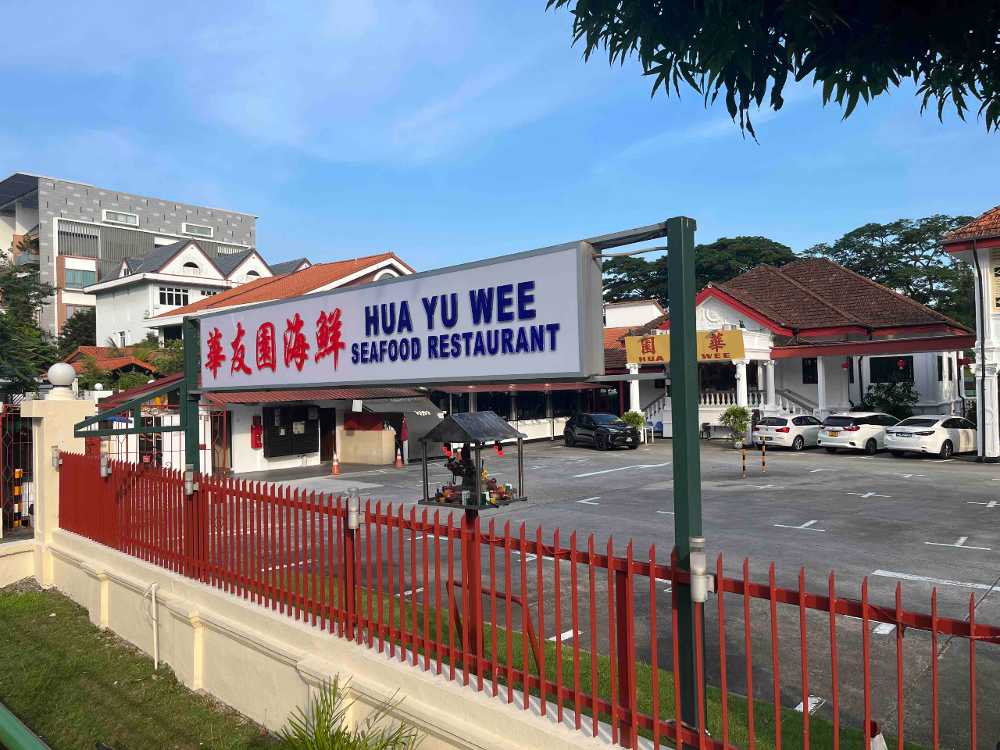 IMAGE: NICHOLAS YONG
What to see?
There are a few makan gems in this residential zone. ALTO Bayshore, a hidden café within Bayshore Park Condo, is a cozy breakfast spot serving up delectable dishes like spicy chicken waffles and shakshouka, a flavourful Maghrebi egg dish.
Nearby the construction site along East Road Road is Hua Yu Wee Seafood Restaurant. It is rare to find restaurant like this in Singapore, inside a huge, old colonial house. Must-order dishes include the chilli crab, black pepper crab, and coffee pork ribs.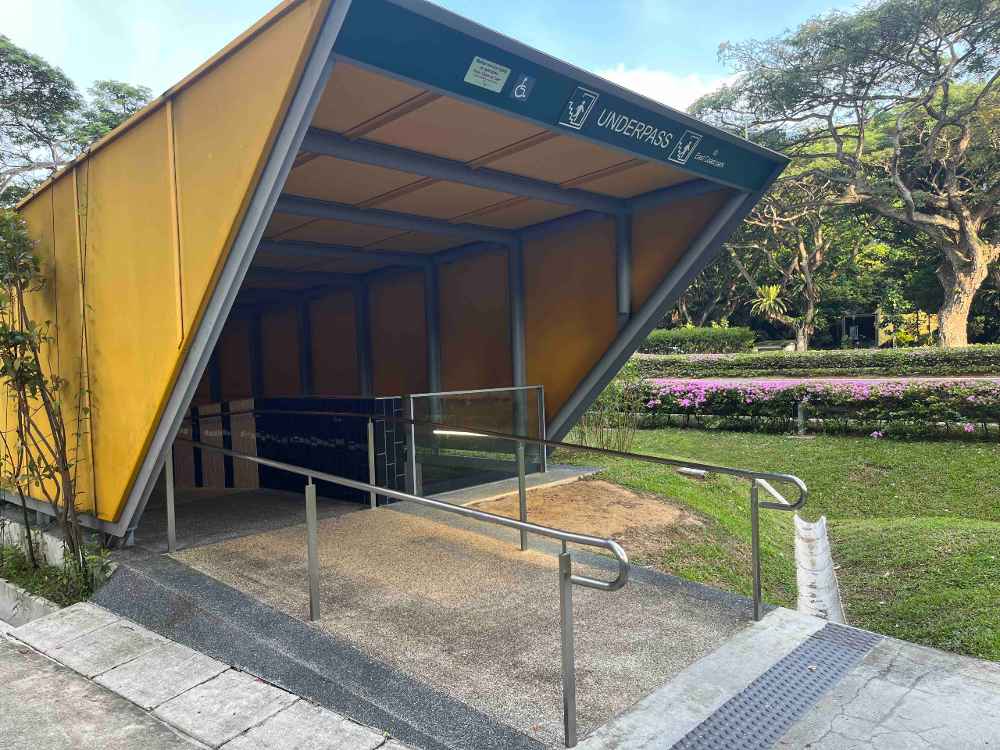 IMAGE: NICHOLAS YONG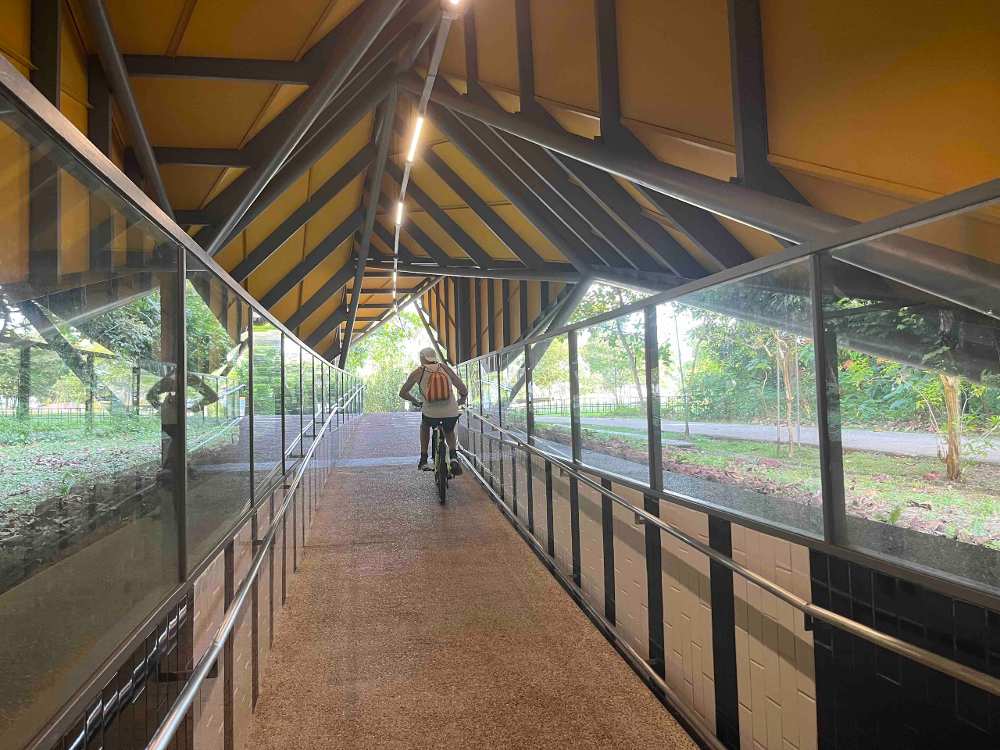 IMAGE: NICHOLAS YONG
As you venture along Bayshore Road, you'll come across a modern underpass that leads you under the ECP. Emerging on the other side, you'll find yourself in front of East Coast Park, area D.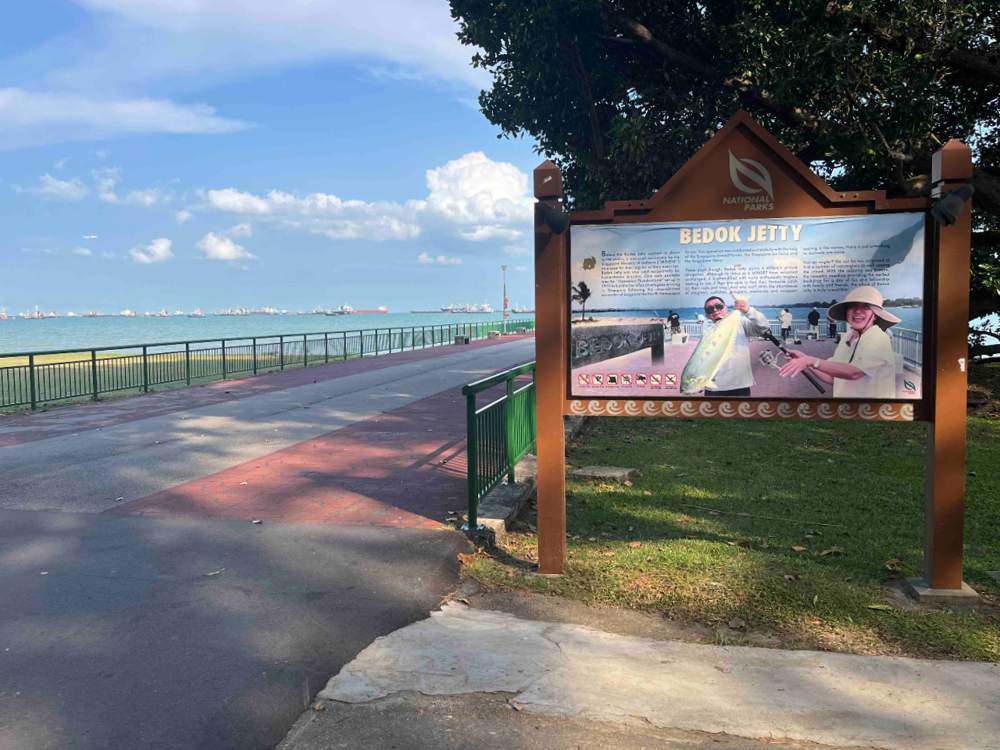 IMAGE: NICHOLAS YONG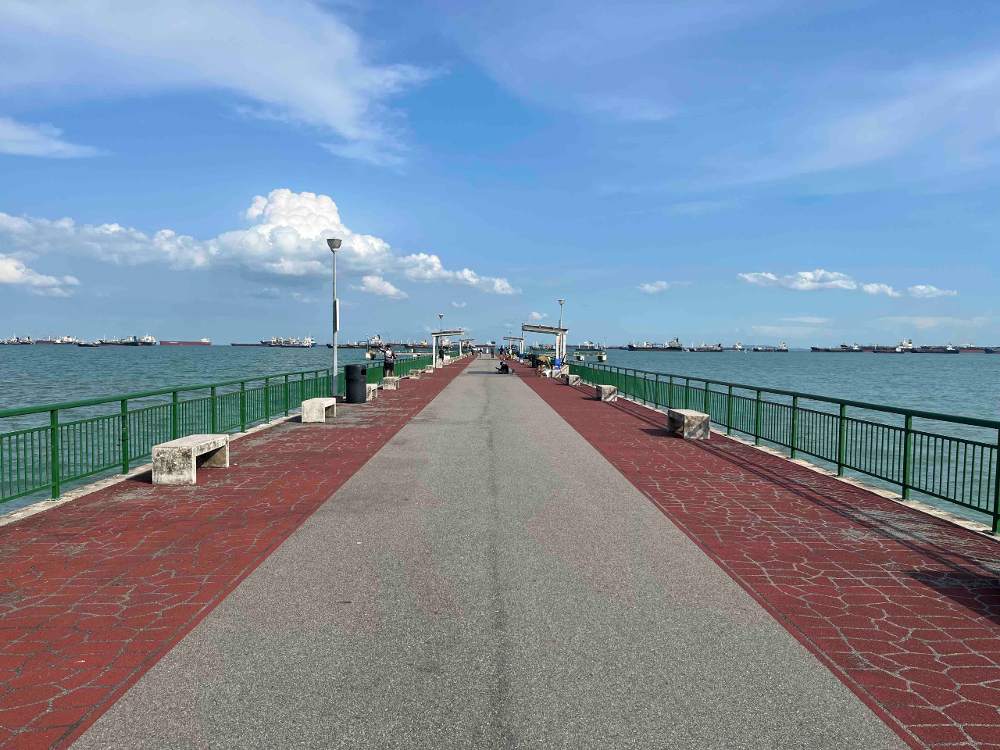 IMAGE: NICHOLAS YONG
From here, you can head straight to Bedok Jetty, a peaceful haven for anglers, or simply enjoy the calming sea breeze at the end of the pier.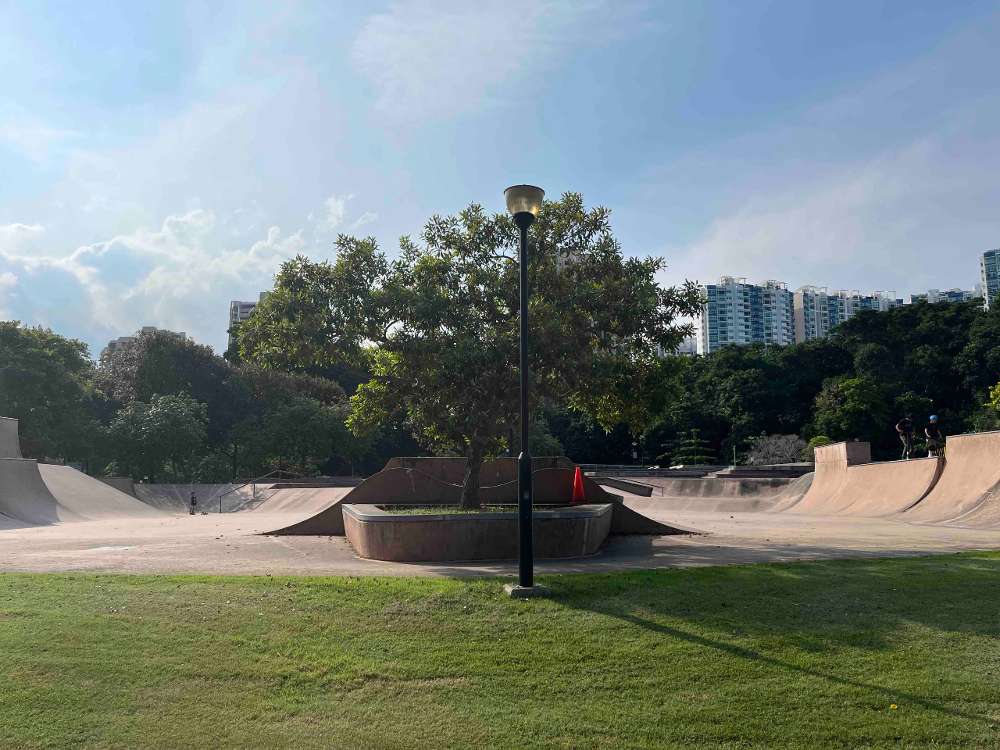 IMAGE: NICHOLAS YONG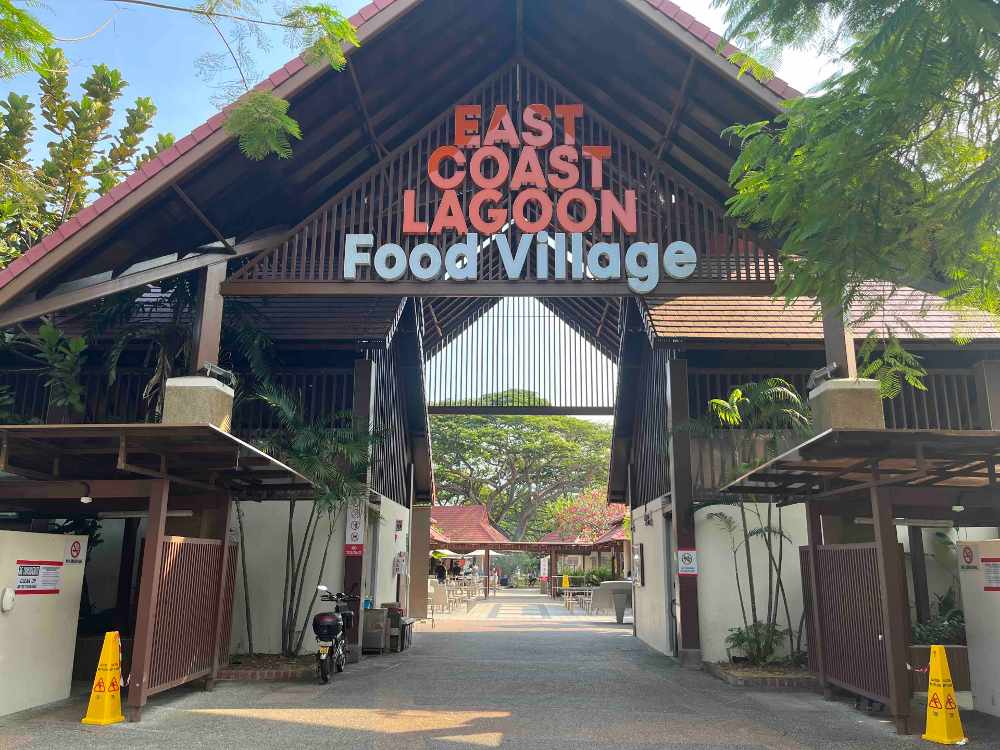 IMAGE: NICHOLAS YONG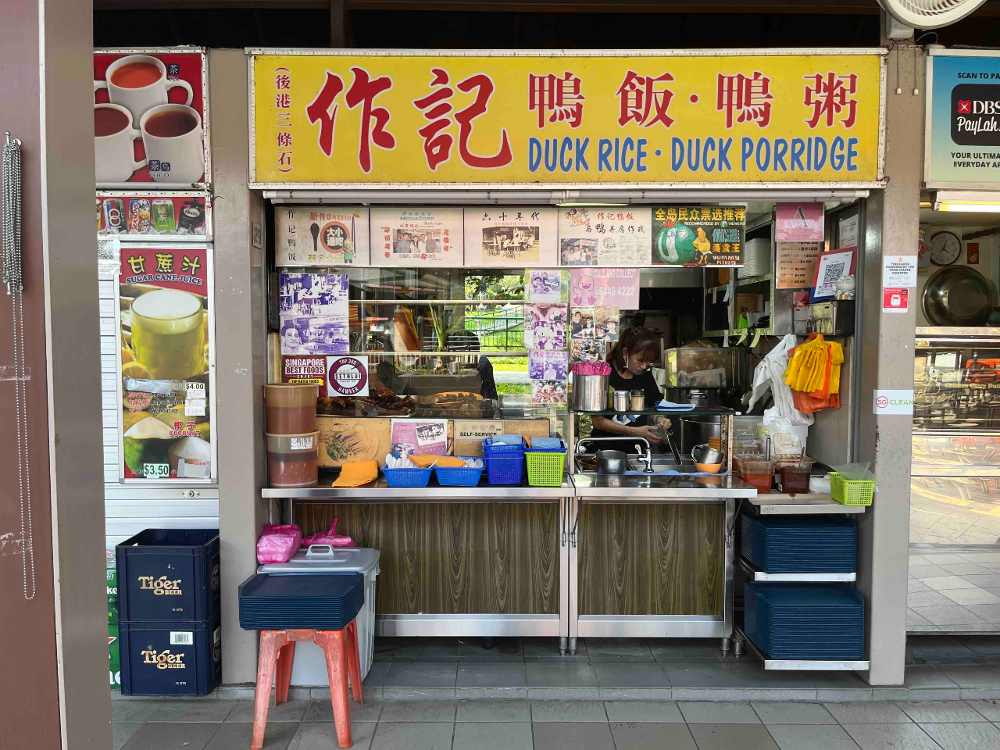 IMAGE: NICHOLAS YONG
Continuing along the East Coast Park walking path, you'll pass by the Xtreme SkatePark and a bicycle rental spot. Eventually, you'll reach East Coast Lagoon Food Village, where the tantalising aroma of barbecued chicken and seafood fills the air. If you're here for a daytime visit, there are lunch options to savour, such as the Han Jia Bak Kut Teh Pork Leg and the famous Cheok Kee Duck Rice.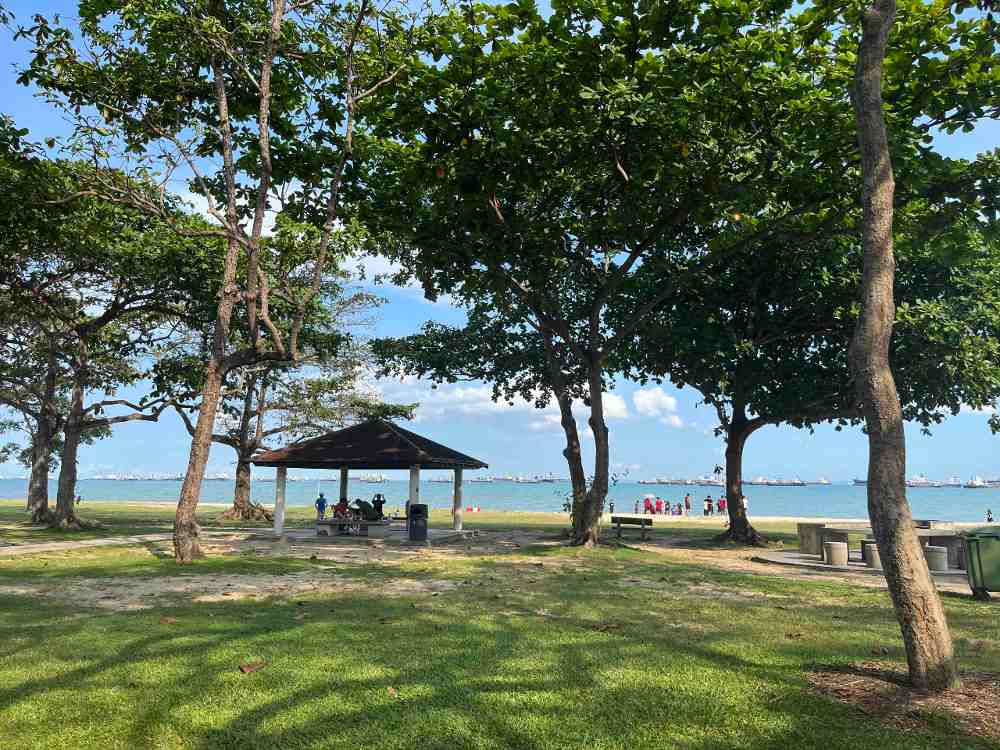 IMAGE: NICHOLAS YONG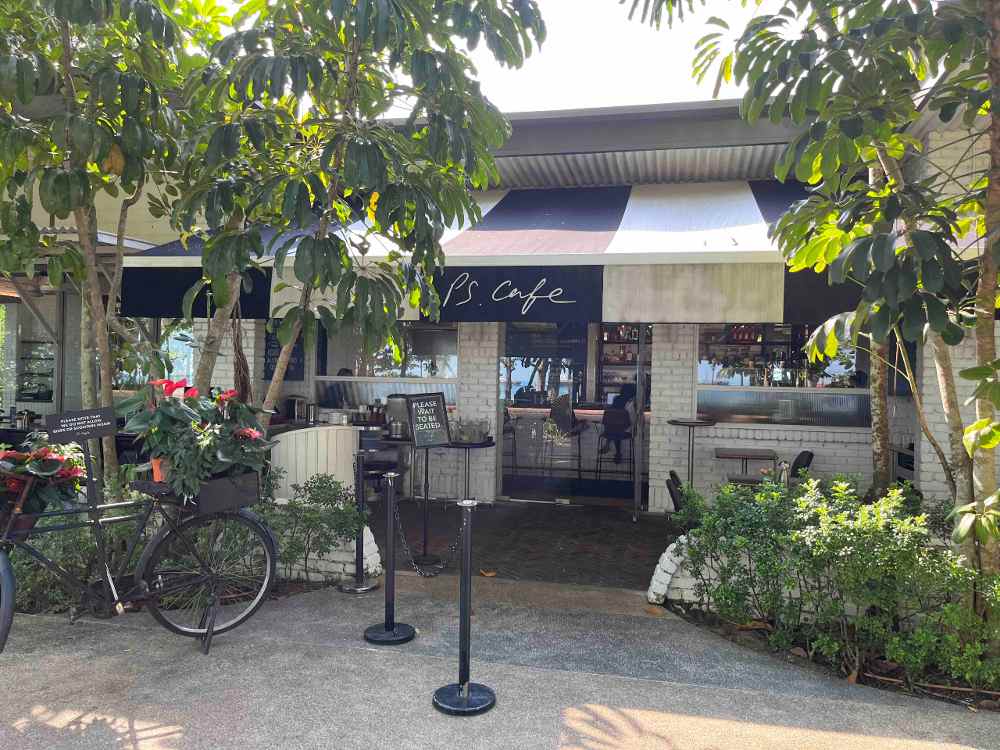 IMAGE: NICHOLAS YONG
Following the walking and cycling path, you'll pass by Jumbo Seafood and discover a stretch perfect for glamping under the stars. And just a short distance away at the Cyclist Park is the popular P.S. Café, the perfect spot to rest, unwind and soak up the surroundings while munching on some truffle fries.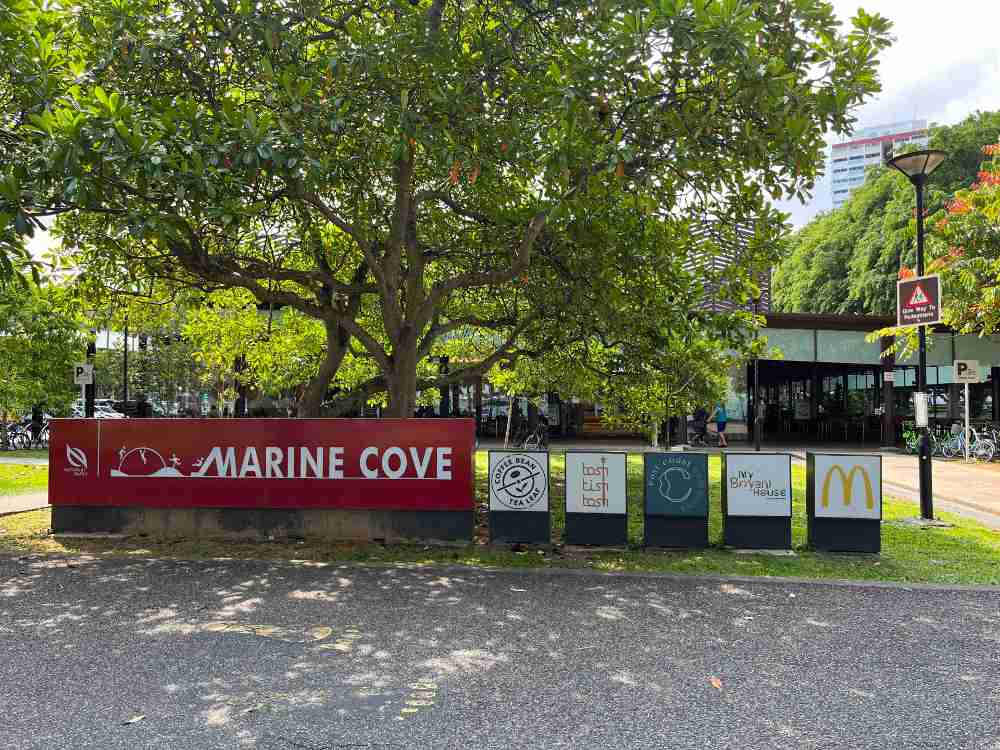 IMAGE: NICHOLAS YONG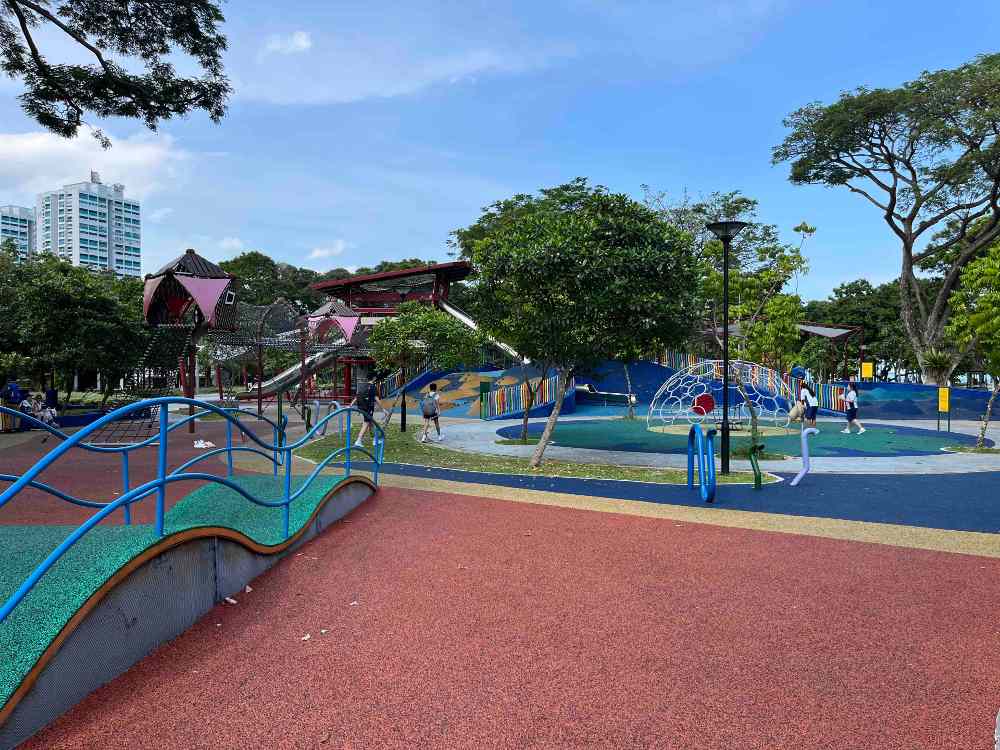 IMAGE: NICHOLAS YONG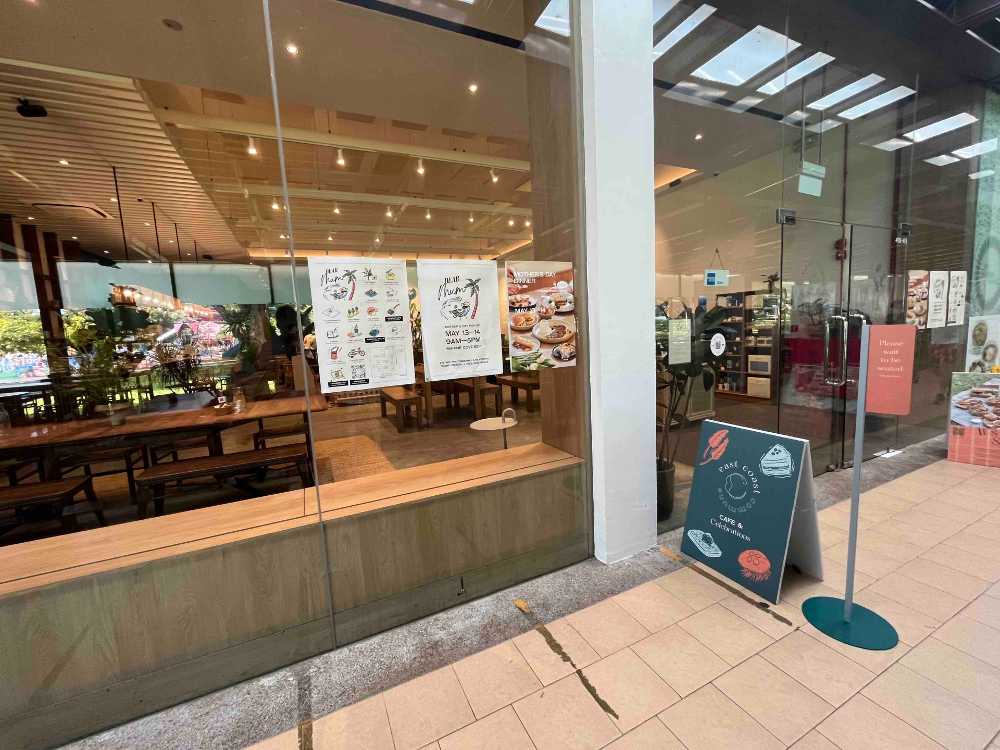 IMAGE: NICHOLAS YONG
As you push forward, East Coast Park Area C welcomes you with the vibrant Marine Cove area. Here, kids can delight in a sprawling playground, while you can enjoy a meal at East Coast Commune, a family-friendly establishment offering a great selection of beers and finger foods. There's even a changing area here for the little ones. Marine Cove also has a 24-hour Coffee Bean and McDonald's too.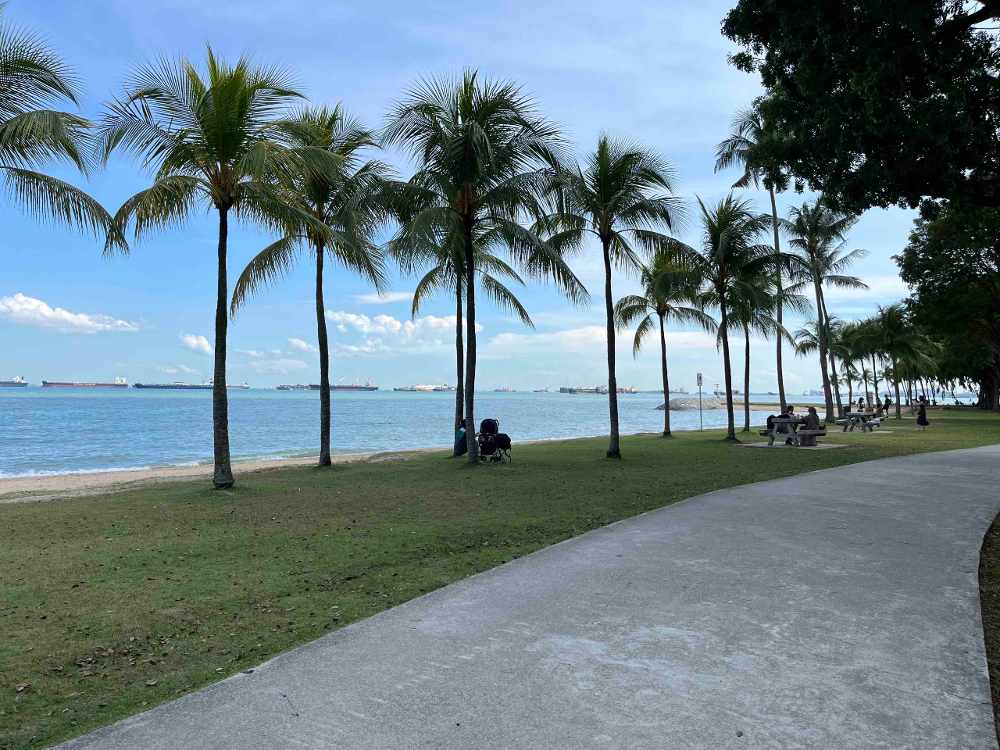 IMAGE: NICHOLAS YONG
For those with an adventurous spirit, continue your journey along East Coast Park, and in about 30 minutes on a bike, you'll find yourself at Marina South, ready to explore its own wonders.
Verdict: Bayshore offers a promising glimpse of what's to come, a residential car-lite area with convenient access to the beauty of East Coast Park.
Singapore car-lite areas
HDB and LTA have designated several areas in Singapore as "car-lite" zones, which are designed to be more pedestrian- and bicycle-friendly, and have fewer cars on the road.
This is part of the Government's efforts to reduce our carbon footprint and promote a more sustainable transportation system. For example, these "car-lite" areas will have fewer parking lots, freeing up space for more public facilities and greenery. Parking will be prioritised for residents instead.
Btw, "car-lite" does not mean "car-free" - the idea is to transform the infrastructure to become people-first rather than be car- and road-centric.
Existing places to be developed into "car-lite" areas:
One-North
Springleaf
Marina South
Jurong Lake District
Bayshore
Woodlands Central
Pearl's Hill
Tanjong Rhu
"Car-lite" areas in development:
Jurong Innovation District
Punggol Digital District
Kampong Bugis
Woodlands North
Ulu Pandan
Mount Pleasant
Tengah Keppel Club