If No More Major Events Like NDP, EPL, Olympics Due To Covid-19, How Ah?
Postponements, suspensions, cancellations... COVID-19 is disrupting not only our daily lives but our favourite pastimes as well. From football fans to concertgoers, it feels like we're living in a bizzaro world right now.
How will things be like without all these major staples? What could possibly replace them? Will we return to the Dark Ages? Wait, could we actually end up being... more efficient and useful? We prefer to see the silver lining in every situation. Now that staying indoors is going to be the norm for the forseeable future, here's what we recommend doing instead.
1. Football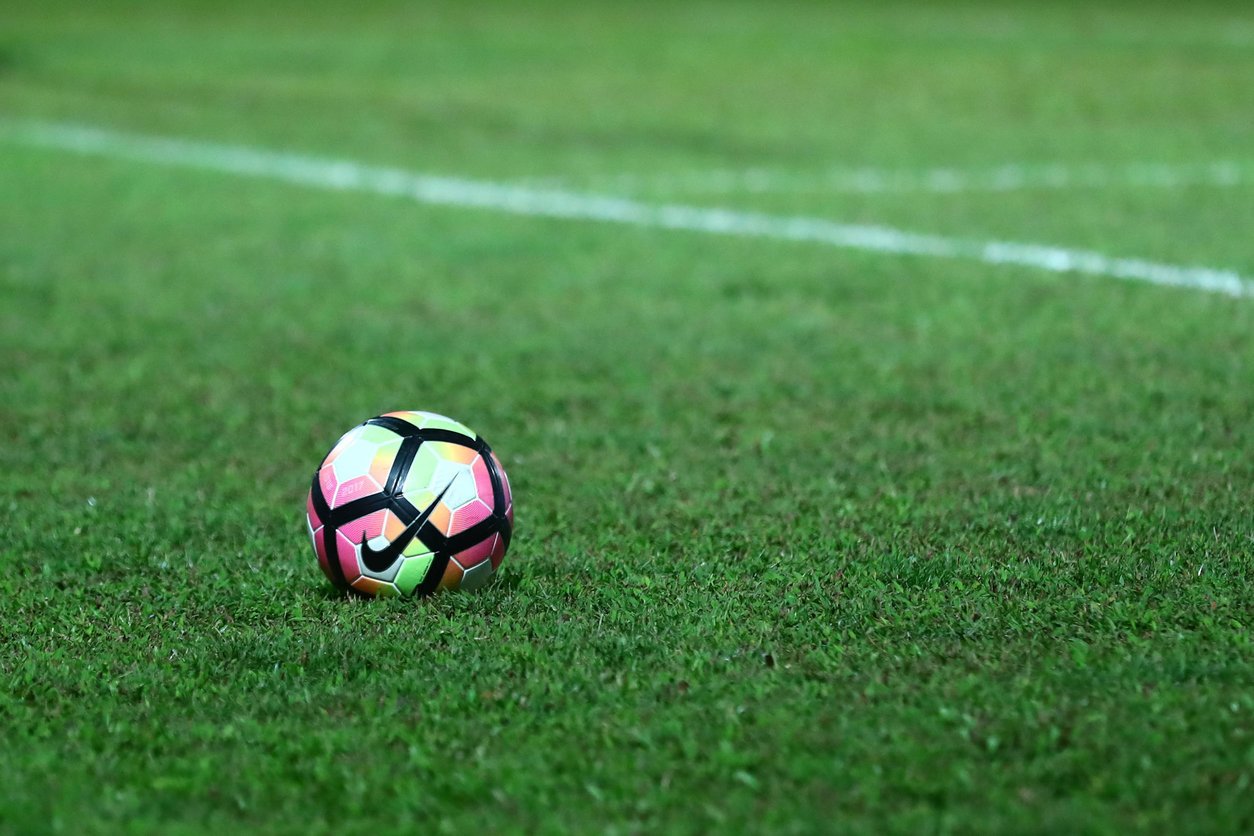 Current Situation: Europe has been one of the regions hardest hit by COVID-19. It is inevitable then that all of the top football leagues across the continent have been temporarily suspended including Italy, Spain, Germany and *gasps* England.
Yes, Singapore's love affair with the Beautiful Game has to be delayed until April at the very least. Even then, it is not confirmed if the season will be played to its conclusion or thrown out completely. That means no more live matches for your favourite teams like Manchester United or Liverpool. Sadly, several high-profile players and coaches have contracted the virus such as Arsenal's manager Mikel Arterta, which prompted them to take action.
Usually, this will be the perfect opportunity to support your local clubs to get out regular football fix. But even the Singapore Premier League has announced that they will be holding their matches in front of empty arenas.
What We Suggest: Well, thank goodness for video games then. If you can't watch the real thing, the simulated version comes pretty close. Pop in FIFA 20, get connected to other players online and finish the season like how you intended.
Fun fact, did you know that in Football Manager (another real-time football simulation game where you get to play as a coach), you can actually take control of one of our local football teams? How cool is that! And hey, if your house is too small to have a kickabout, why not put those toilet rolls to good use?
2. Olympics
Current Situation: As of right now, the Olympics in Tokyo is still scheduled to continue in late July. Japanese Prime Minister Shinzo Abe and International Olympic Committee chief Thomas Bach have repeatedly insisted preparations will continue but they face growing opposition with public opinion within the country strongly calling for its cancellation.
Athetes all over the world, including here in Singapore, have trained their entire lives to achieve success on the biggest stage of them all. What if that spotlight is now extinguished (Olympic flame... fire... get it)?
What We Suggest: Perhaps it's time to redefine what constitutes sporting glory? Yes, winning a gold medal in swimming or gymnastics looks spectacular and feels epic. But how about introducing some lesser-known "sports" to the Games. Sure, chess might not set hearts racing, and crowds attending the event might be non-existent, but isn't that the point? It's all about social distancing! Speaking of which, how about those e-sports hunks, huh. You don't even have to turn up at the arena for them. Just livestream your support!
3. Travelling
Current Situation: The Ministry Of Health is advising Singaporeans to refrain from all non-essential travel immediately. Those who have a recent travel history to ASEAN countries (Malaysia included, if you flew in by plane), Japan, Switzerland or the United Kingdom will be issued with a 14-day stay-home notice. It's time to rethink those future travel plans, guys. We hear the hearts of every wanderluster in Singapore breaking right now, hear hear.
What We Suggest: Your vacay plans might be scrapped, but that doesn't mean you gotta count yourself out of a well-deserved getaway. You'll just have to shift the parameters abit closer to home. In fact, we reckon it's the perfect time to get reacquainted with our own attractions. Check out our recent article on the places in Singapore that will make you feel like you're overseas.
4. Music Concerts
Current Situation: From festivals to headlining concerts, shows originally scheduled by your favourite bands and artistes have either been cancelled or postponed for health and safety concerns of the public. So that means K-pop idols like Taeyeon, punk rock legends Green Day, or even R&B sensation Khalid are no longer coming to our shores anytime soon. Even heavy metal headbangers Slipknot aren't immune to the hardcore spreading of COVID-19.
What We Suggest: When you've experienced disappointment all your life, you learn to not rely on others to make you happy. Oops, sorry did that just get a little dark? I digress. Sure, your favourite artistes might have cancelled on you. But that doesn't mean you can't enjoy their music with the help of Youtube or Spotify. Well, we'd even take it one step further. Why not pick up a musical instrument and learn these songs yourself? The guitar chords to Green Day's "Wake Me Up When September Ends" are pretty simple to follow, to be honest. Have at it!
5. National Day Parade
Current Situation: There is currently a huge question mark over whether large national gatherings such as the National Day Parade (NDP) will still proceed as normal. With new measures on social distancing rolled out limiting the size of gatherings to 250 people for an indefinite period, this spells trouble for the 9th of August. For the safety of not just the spectators but participants as well, the organisers for this year's NDP might have to come up with something novel and unprecedented to allow the show to go on.
What We Suggest: NDP: The Movie! How about, NDP: The Musical? Better yet, NDP Parade In Augmented Reality?! Let's face it guys. If the current COVID-19 situation continues into August, our beloved NDP should be scrapped. There's no point holding a large scale event that can potentially be a bedrock for the spread of a contagious disease. At the very least, there shouldn't be a physical event.
Instead, why not get creative with this year's edition? We've all seen the usual military march past and typical song & dance. What if we create a musical instead with minimal actors, a super charismatic host (bring back Phua Chu Kang to advise us on COVID-19. He did a splendid job with SARS back in the day) and a simple budget for props? Think Hugh Jackman at the Oscars in 2009 when he hosted it right after a writer's strike. It was super imaginative and wholly entertaining.
Get Dick Lee to be a Creative Director once more and let him weave his magic to tell the Singapore story in the most heartfelt, heartland way possible. We might have to compromise on the fireworks though, sorry guys. We won't want to have big crowds gathering to catch them. Besides, we're here to save costs, right?
For the latest updates on Wonderwall.sg, be sure to follow us on TikTok, Telegram, Instagram, and Facebook. If you have a story idea for us, email us at [email protected].