Limited-Edition EZ-Link Cards For National Day Celebrate Art, History And Culture
Art lovers, collectors and commuters, check this out: EZ-Link has collaborated with two local artists - Kelly Ser and Ah Guo - to launch two limited-edition commemorative sets of EZ-Link cards for National Day 2022.
Reflecting "Stronger together, Majulah!", this year's National Day theme, each set comprises four designs that are a joyful and meaningful celebration not only of Singapore's history and culture, but also the nation's talents.
"Their works carry deep cultural significance and serve as visual reminders for commuters of what makes Singapore the unique and resilient city-state that it is," says Nicholas Lee, CEO of EZ-Link.
"Even as Singapore emerges from pandemic restrictions, we are facing evolving challenges and new opportunities. Against this backdrop, we wanted to celebrate our collective fortitude and strength in diversity, by casting the spotlight on the different facets of Singapore's history and culture through the unique lenses of local artists in our community."
Here are the designs, and details on how, when and where you can get them: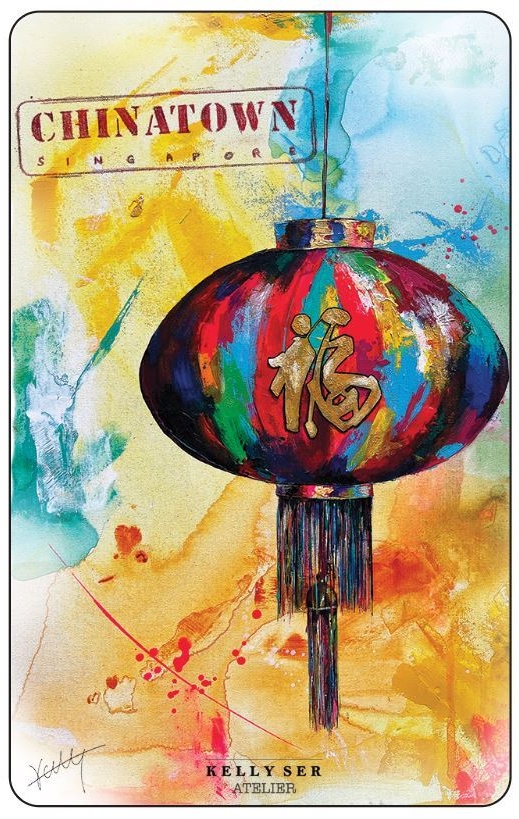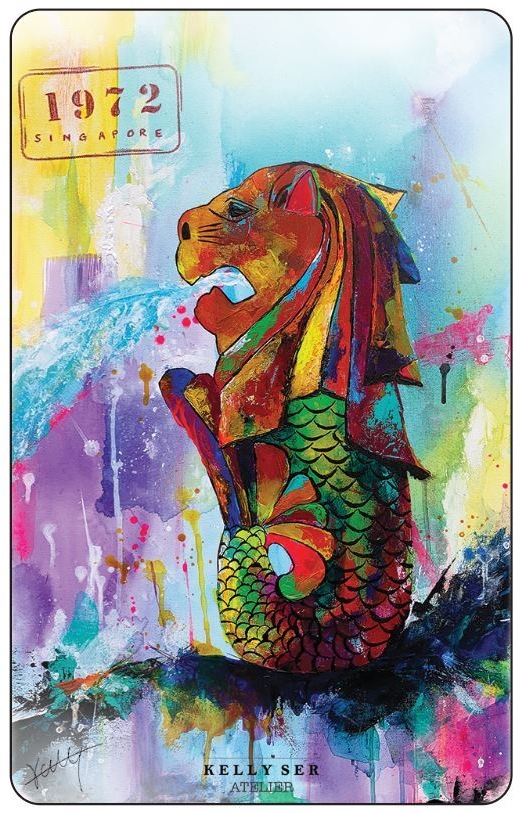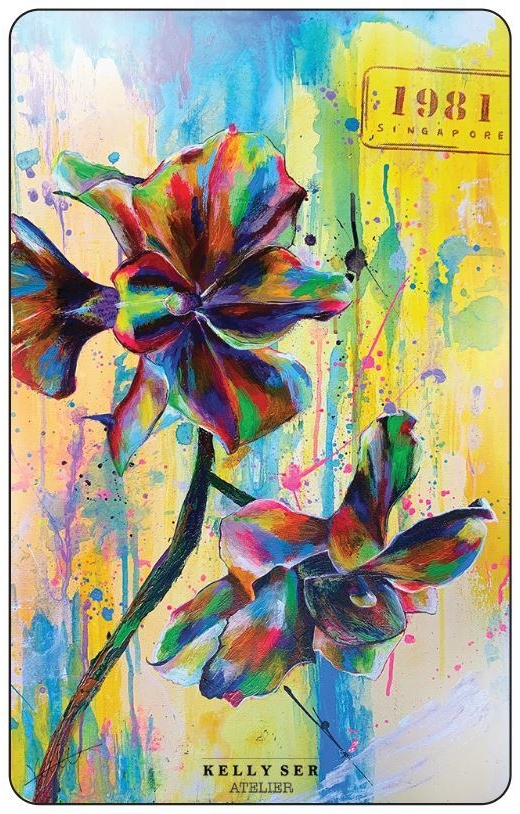 Celebrating Singapore's progress amid adversity
Art by: Kelly Ser
Available from: 25 Jun 2022 (Sat)
Transformation and togetherness are the themes in these multi-hued works by the ex-civil servant and founder of Kelly Ser Atelier.
Historically significant districts and moments in Singapore's history find their way onto Kelly's canvases in the form of Joo Chiat, Chinatown, the unveiling of the Merlion on 15 Sep 1972 and the declaration of the orchid hybrid Vanda Miss Joaquim as Singapore's national flower on 15 Apr 1981.
"I believe that art is something that everyone should be able to enjoy," says Kelly, who hopes that the cards will brighten up Singaporeans' everyday moments and "serve as vibrant reminders of Singapore's rich history and culture, especially as these landmarks are often mainstays in the backdrop of commuters' everyday journeys".
---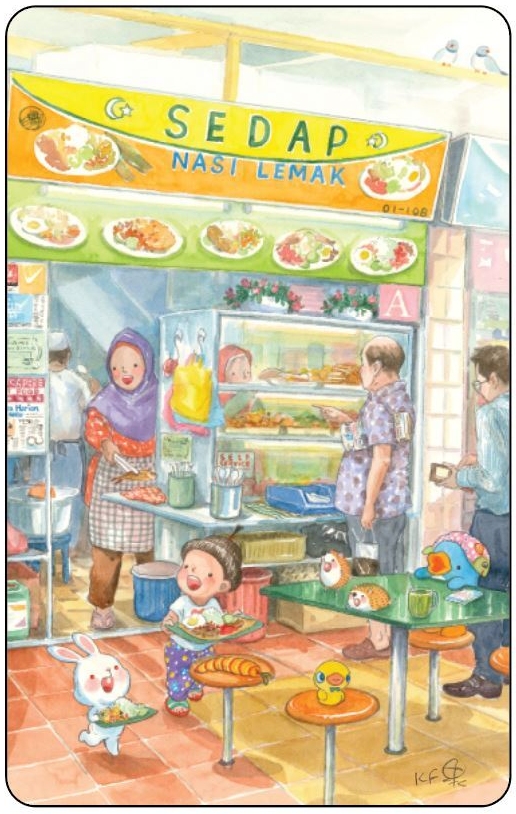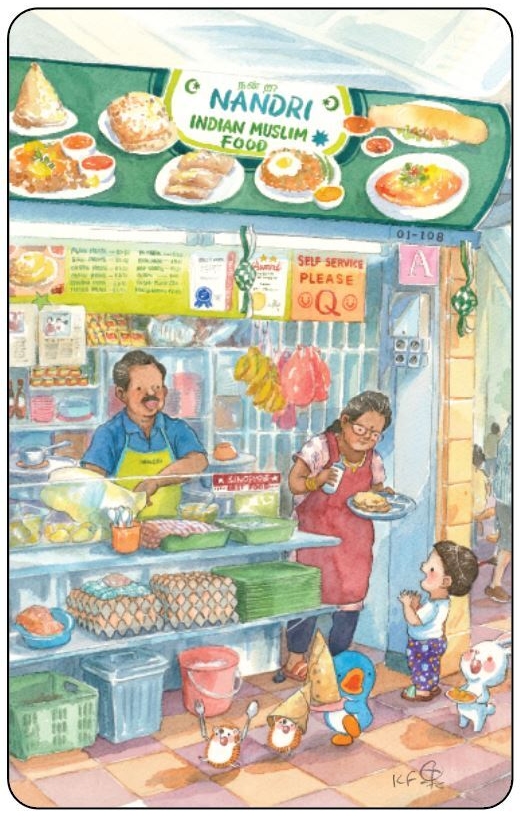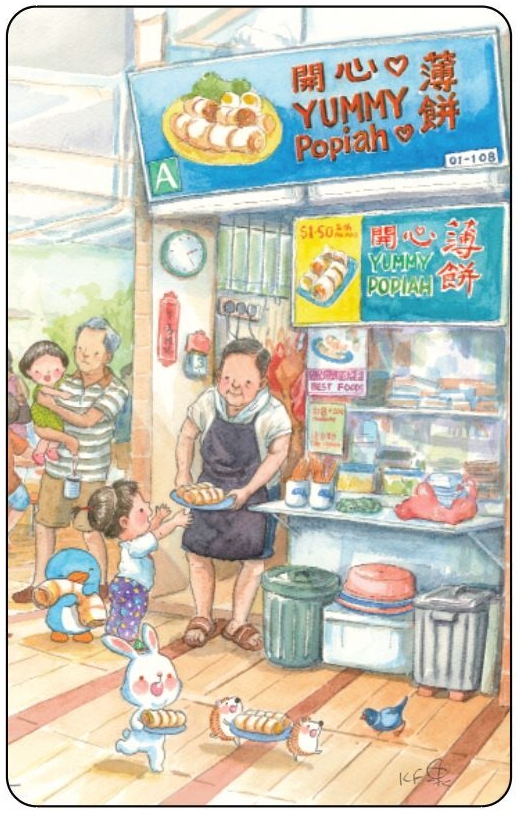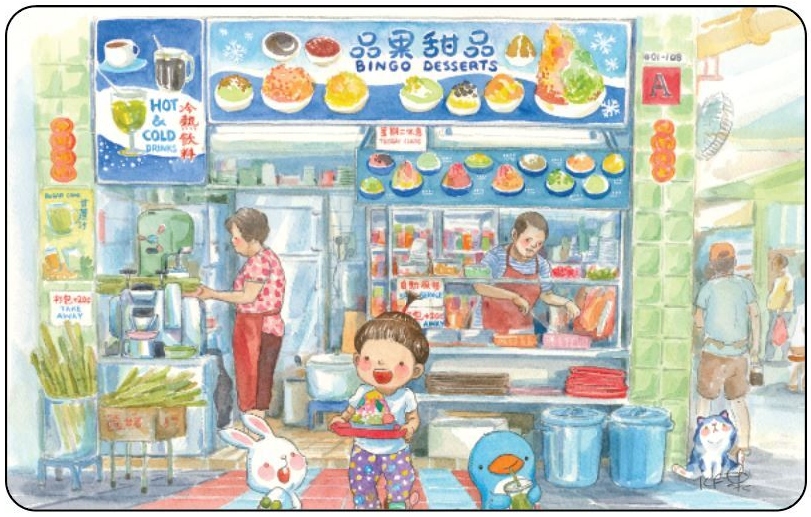 Celebrating Singapore's hawker culture
Art by: Ah Guo
Available from: 4 Jul 2022 (Mon)
Picture book writer and illustrator Lee Kow Fong, better known as Ah Guo, is famous for his watercolour artworks that depict familiar and beloved spots and scenes in Singapore, and is certainly no stranger to lending his paintbrush to EZ-Link card designs.
His quartet of designs for this year's limited-edition EZ-link cards throws the spotlight on our UNESCO-recognised and diverse hawker culture, and features stalls selling nasi lemak, prata, popiah and local desserts - wah for more than a few of us, that's like, the perfect meal
"I have always enjoyed using daily life as an inspiration for my art, whether it's from the little moments or scenes of everyday life that Singaporeans can easily relate to," says Ah Guo.
"This series presents our local hawker culture through a child's perspective, to invoke the nostalgia associated with the hawker centres that many of us have frequented since young."
Where and when can I get them?
The limited-edition cards ($10 each, without load value) will be available exclusively on the EZ-Link Official Store on Shopee:
From 25 Jun 2022 (Sat) for Kelly's designs
From 4 Jul 2022 (Mon) for Ah Guo's designs
For the latest updates on Wonderwall.sg, be sure to follow us on TikTok, Telegram, Instagram, and Facebook. If you have a story idea for us, email us at [email protected].