Ang Pow 101: A Millennial's Guide To Giving Red Packets For The First Time
Diane: Congrats on your recent marriage, Nicholas! You know what that means.
Nicholas: Congratulations on your wedding too! And ya… it's finally our turn to give out ang pow .
Diane: As someone who also got hitched in 2022, people keep telling me "relax, you're a newlywed, don't need to give until your second year of marriage." What's your take on this? Are you and your wife planning to give ang pow even though you've been married less than a year?
Nicholas: Eh really got such a rule? I wish my family was like that, but no lah, everyone expects me to give out the red packets this year.
Diane: Yah it's a real social convention leh. Some friends - and my husband! - have told me we technically don't need to give. But we've been married for 10 months already, so I think that basically counts as a year. And anyway, it's kind of nice to celebrate a year of marriage by blessing the family members who supported us!
Nicholas: True also. The way you put it makes me feel excited a bit about "giving back"... until I see my bank balance .
Diane: I can understand why people say that newlyweds don't need to give. Navigating the different rules, ang pow rates, and queuing for new notes feels a little overwhelming for the uninitiated. I'm sure you can relate. But we're not the only ones in this boat (if my Instagram feed is anything to go by, there were a LOT of weddings, post-COVID, in the latter of 2022), how about we share some of our findings?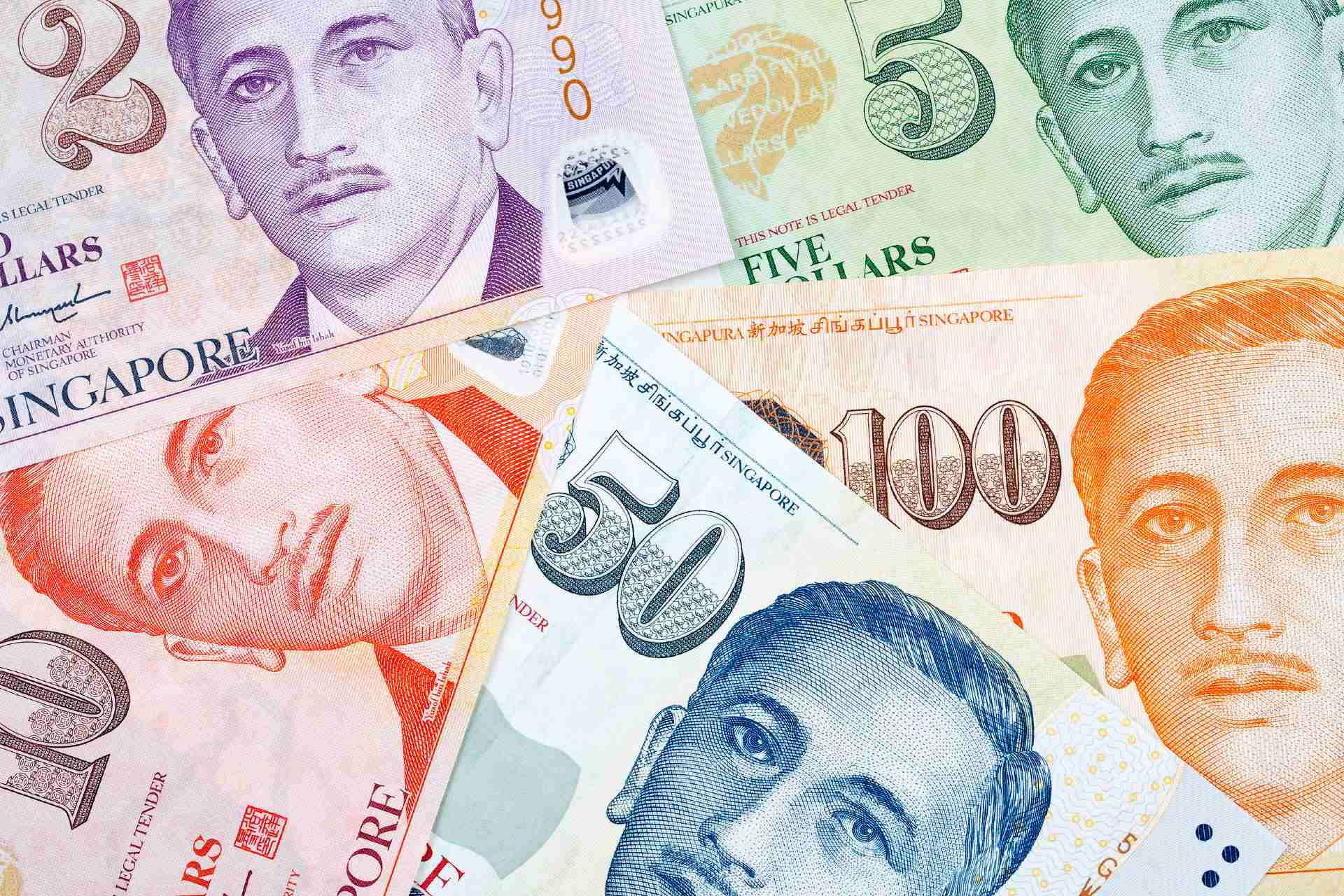 Chope new bank notes
Nicholas: Speaking of money, are you going to make a reservation to get new bank notes?
Diane: Do people really care about this? I mean will they notice if the bank notes are not brand new?
Nicholas: I know some people are, like die-die must give brand new notes. Maybe it's the extra huat or parents' pressure. If can, I don't mind giving good looking notes, it doesn't have to be freshly printed.
Diane: For an environmentally-friendly option (or in the spirit of uh, preloved/thrifting), you can collect "fit for gifting" notes instead - these aren't new per se, but they're clean and smooth enough for gifting. MAS has a list of places where you can collect them!
Get dem free ang pow packets
Nicholas: Suddenly I feel more grateful when I get free ang pow packets. Just nabbed a few after cutting my hair for CNY at QB House too. Seems like everywhere also can get.
Diane: Yeah I just got some after ordering food delivery. And call me an aunty, but I've also stockpiled some leftover 'evergreen' ang paos from last year. But if you want some that are especially cute, online retailers like Shopee have a good selection!
Nicholas: Oh yeah, need to see my stash of old ang pows. But the ones with tiger on it cannot use already.
Colour code ang pows
Nicholas: My wife has an idea to colour code the ang pows after filling them up, so we know which red packet will have how much inside without sneaking a peek. Quite cool leh.
Diane: Wah smart leh. Speaking of ang pow amounts, I'm feeling a little overwhelmed trying to figure out how much to put in each.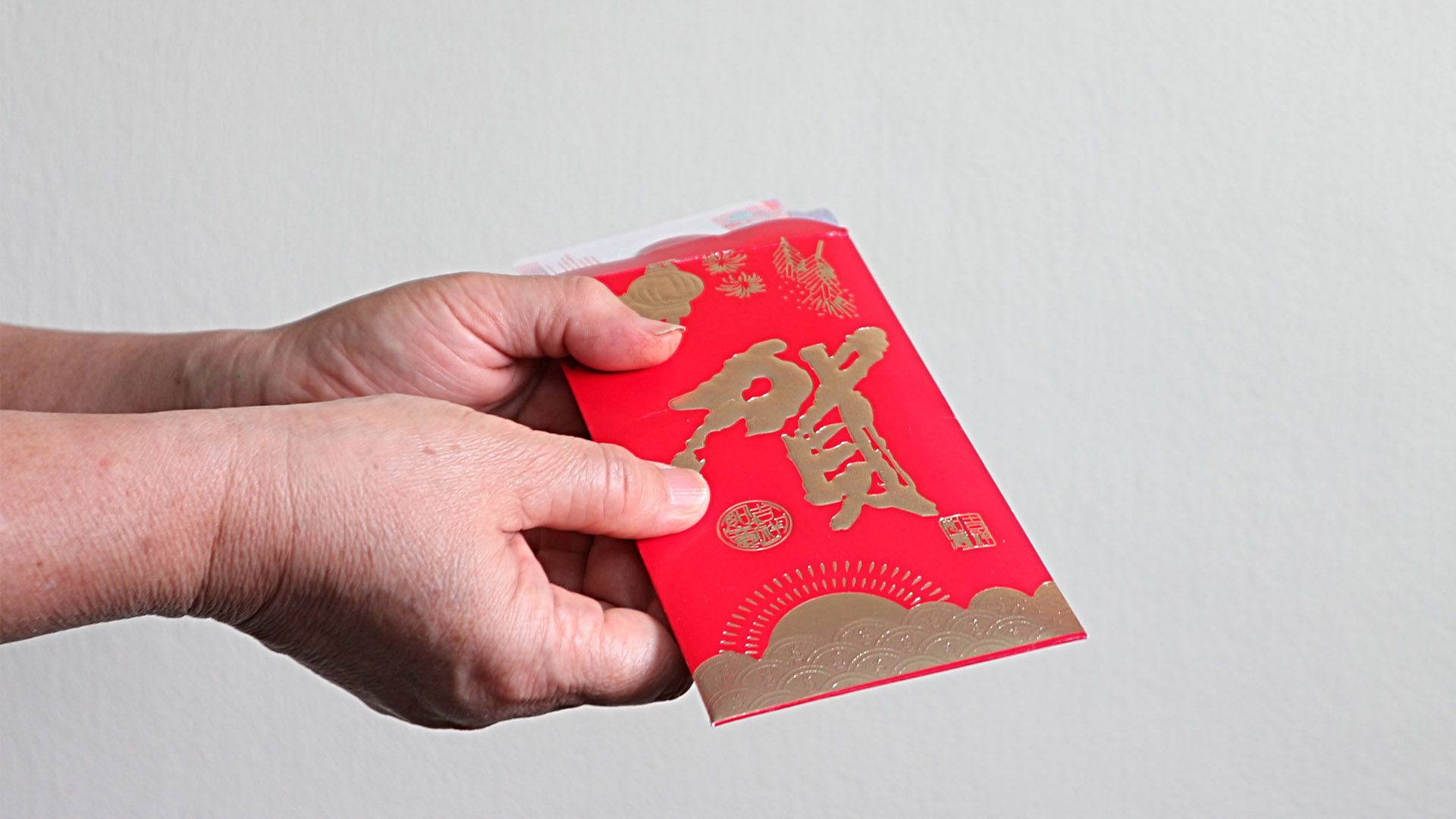 To give or not to give unmarried friends?
Nicholas: This one I feel grey area lah. But sometimes when my friends joke about this to me, I wonder if they really want or not.
Diane: Aiya awkward leh. Maybe this was a thing back in the day, but the practice has gone out of style with millennials. Giving a CNY ang pow to an unmarried peer comes across as condescending more than generous.
Nicholas: I know for me I extremely paiseh about this. I said no when one of my friends tried to give it to me. But I will be giving ang pow to his son this year for sure.
Diane: Oh yes, giving to friends' children is a no-brainer. And now that my husband and I have finally moved into our new place, we're also preparing to give ang pow to public workers, such as cleaners and security guards. And someone reminded me that it'd also be nice to give ang pow to our relatives' helpers!
How about digital ang pows?
Diane: Save time while saving the environment. Sounds like a win for me! But it might not go over as well with elders. I'd do this for cousins, nieces or nephews who are roughly my age or younger, but not for relatives who either don't use PayNow, or who care a lot about sentimentality.
Nicholas: I remember this was getting traction pre-pandemic, but now I think this year is truly CNY in full swing, so maybe the drive to digital ang pows will come in the future. Also, it's quite easy to get free ang pows everywhere, like a bit wasted also I don't give them out.
Consult Google, but more importantly, your elders
Nicholas: You got ask your parents/in-laws about how much to give ah?
Diane: We've not only been trying to figure out how much to give, but who to give to. Every family is different: some say you should only give to younger unmarried members of the family, while in others, you need to prepare ang pow for your parents, in-laws, and grandparents as well. While guides like these are helpful, it's important to remember that we should give within our financial means, and that giving is an art, not a science.
Nicholas: I was just thinking the same thing. Looks like we both are in the same boat . Don't go broke giving out ang pow!
For the latest updates on Wonderwall.sg, be sure to follow us on TikTok, Telegram, Instagram, and Facebook. If you have a story idea for us, email us at [email protected].