Technically Awesome: Did You Know These Are Made In SG?
Remember the humble thumb drive? Did you know it was #MadeInSG?
Sure, we probably don't need one now since there's the cloud, but who can forget a time when they were indispensable? (Especially me, when I lost one the day after I bought it - goodbye assignments 😢)
In a world where the CD-ROM was once king, the invention by Singaporean company Trek 2000 definitely changed our lives for the better. But that's not the only great Singapore tech origination.
Over the years, our Little Red Dot has been put on the map for some truly amazing tech and gadgets. To commemorate Singapore's upcoming 58th National Day, here's a list of "made in Sg" tech that you can buy right now:
Creative speakers
Creative Technology

Founded: 1981
What I remember most about Creative are the old-school speakers for my home PC. But did you know that before Creative shocked the world with its Sound Blaster tech in 1989, computers produced no sounds at all (except beeps). Imagine a world without Spotify. The Sound Blaster tech continues to evolve today, with Creative soundbars, earphones, and even webcams for those sian video call meetings.
X-mini speakers
Xmi

Founded: 2006
You had an X-mini. And almost all your friends owned one too. Cheap, portable, loud - it's the one you brought on holiday. The best part: you could connect it to other X-minis for stereo surround sound on-the-go. X-mini is still around in today's wireless Bluetooth speaker era, with the tiny X-Mini CLICK 3 bringing back old memories of chalet stays. Now there's also a pair of wireless earbuds: the X-mini LIBERTY+ with strong bass and a price tag that's cheaper than what Carousell lowballers offer for AirPods.
Razer gaming peripherals
Razer

Founded: 2005
Ask any local gamer about a #madeinSG tech, confirm most would answer "Razer". It's popular in e-sports, and founder Singaporean Min-Liang Tan always seems to be in the news. He's also on the Forbes 2023 World's Billionaires List! The award-winning brand is top of mind when it comes to gaming stuff, from its Razer Blade laptop and BlackShark headset to the Viper mouse. Have you checked out the $100m Razer SEA HQ at One-North?
Secretlab gaming chairs
Secretlab

Founded: 2014
Technically, this isn't "tech" but it's definitely tech-related - and what's a baller computer set-up without a comfortable chair for long hours of gaming (or WFH days). And when it comes to gaming chairs, there's only one on the top of the mountain: Secretlab. The company was founded by former e-sports gamers Ian Ang and Alaric Choo, so if anyone knows what makes a great gaming chair, it would be this duo. Fun fact: Secretlab chairs are used in top global e-sports tournaments and by the best e-sports teams around the world.
Aftershock custom computers
Aftershock

Founded: 2012
If you're looking for a great gaming rig, my friends always tell me to check out Aftershock. These guys offer serious value for $$$ for what you're getting. Aftershock builds customised desktops and laptops to your exact specs. For a little extra, you get same-day delivery – perfect for when you're WFH and you're rushing to get a report out. The aftersales support is top-notch too, no matter what issue you're having (except relationship problems lah, that one they cannot settle).
Also check out Mash, founded by Aftershock and local keyboard makers Tempest, which allows you to build and customise your very own mechanical keyboard.
World's smallest karaoke machine
Popsical

Founded: 2016
Popsical shrinks the bulky karaoke system into this palm-sized device that you can bring anywhere. It connects online to a licensed song library with 230,000 songs and counting – but need to pay subscription lah: $11.99 for 30 days or $5.99 for 24 hours. You do need to connect it to a speaker with AUX or RCA input but, hey, with the Popsical, machiam the old days at Teo Heng. Popsical also offers the complete home karaoke experience with Remix II, with two rechargeable wireless mics and a function to auto pitch correct while you sing.
---
...and OMG remember these?
If you hadn't noticed, Singapore's Ministry of Health adjusted the DORSCON level from Yellow to Green on 13 Feb 2023. Here are a couple of tech items that we need to "Marie Kondo" - thank them for their service and for enhancing our lives, then let them go...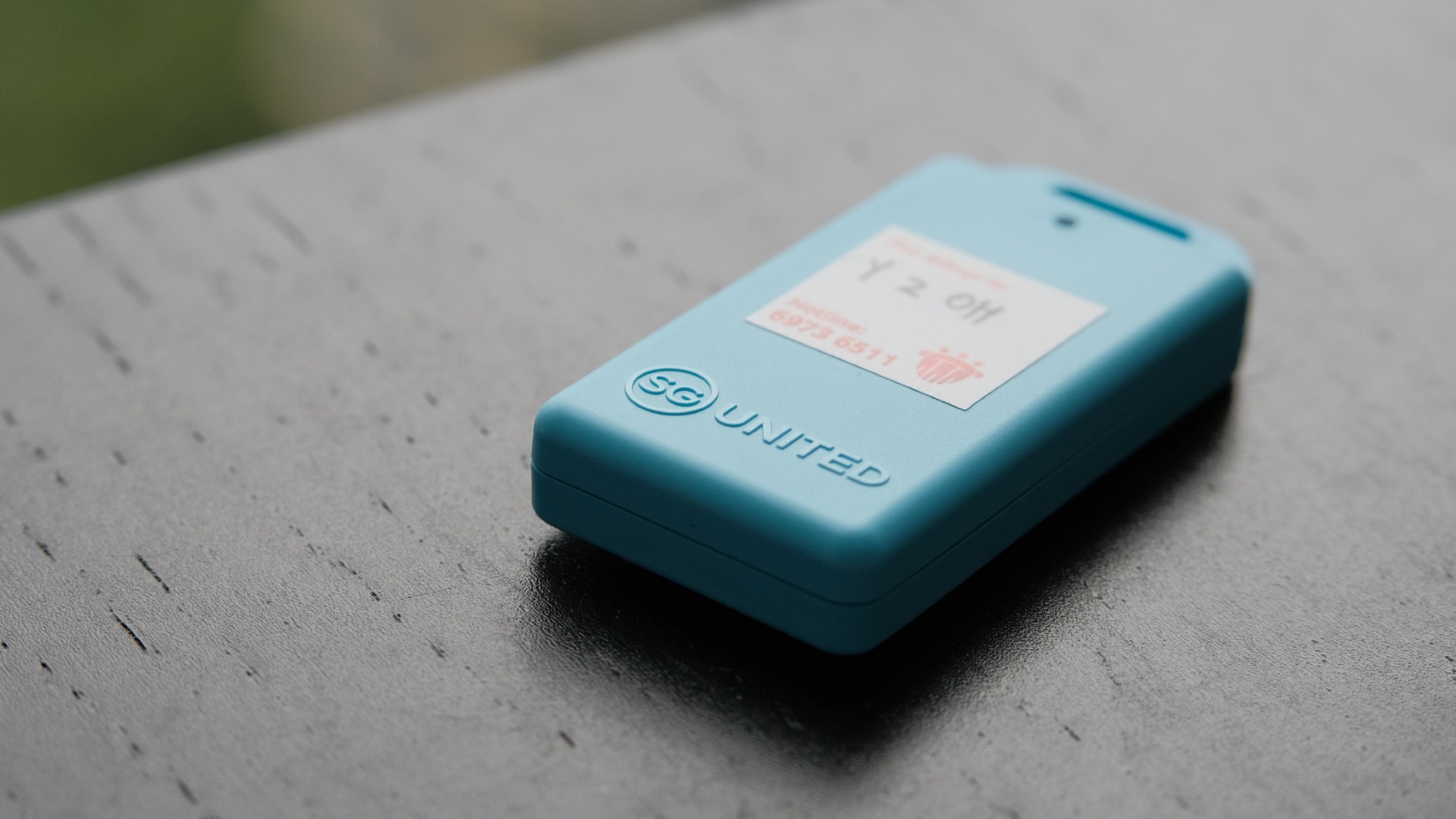 To cope with the COVID-19 sitch, some amazing tech was developed right here in the Republic, including SafeEntry, TraceTogether, the Homer app to manage a person's stay home notice or quarantine orders, the numerous temperature-checking devices, and robots.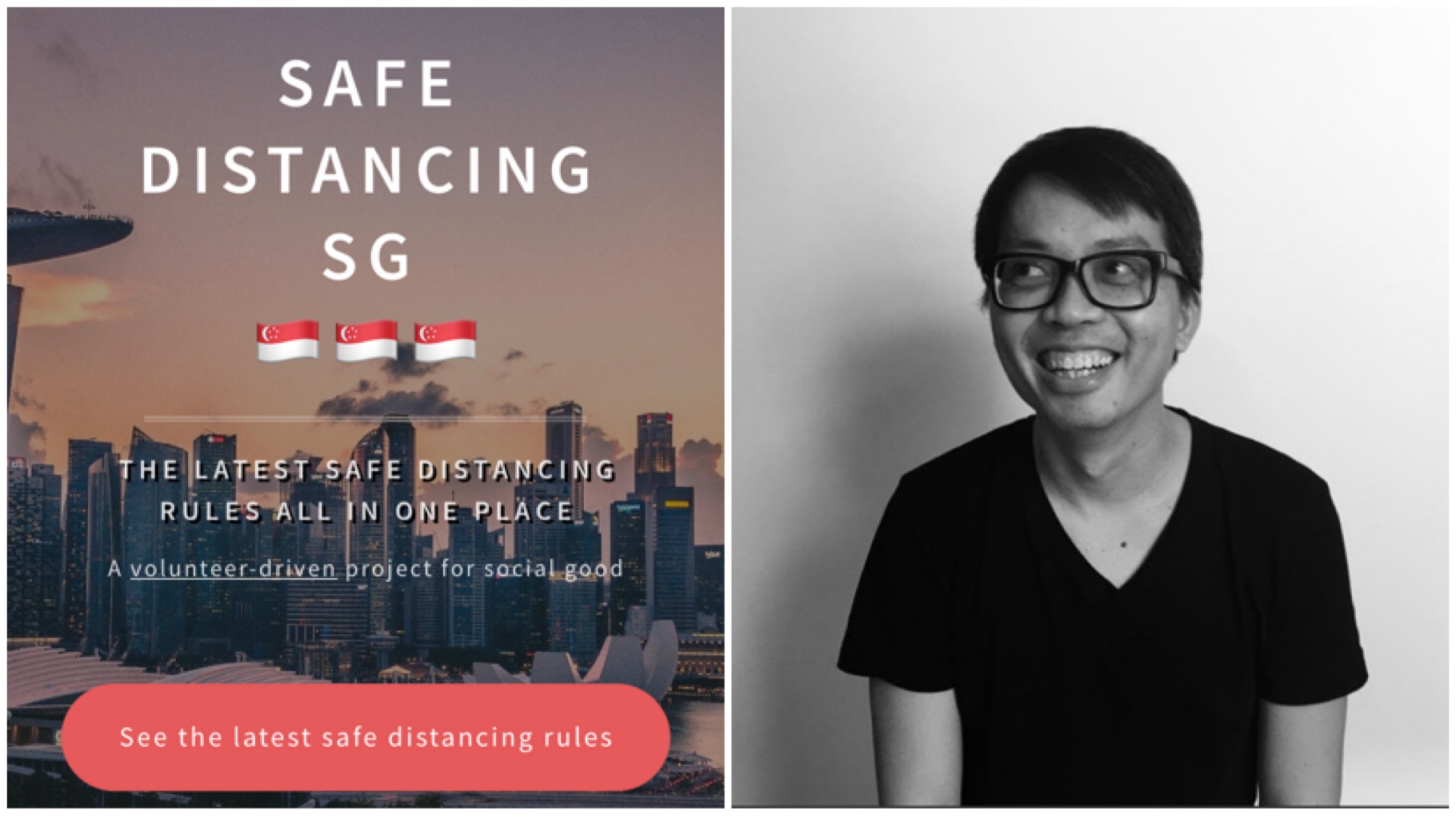 To keep up with the fluctuating safe-distancing rules during the pandemic, Jason Leow, the founder of social enterprise Outsprint, created safedistancing.sg, a website that collated and updated safe distancing measures regularly, and categorised them with a simple and neat design. What a life saver - and what a hero!
For the latest updates on Wonderwall.sg, be sure to follow us on TikTok, Telegram, Instagram, and Facebook. If you have a story idea for us, email us at [email protected].