Where To Shop, Eat And Play This Weekend (7-9 Feb)
February is finally here, and there's plenty of excitement to be had this weekend. In light of the ongoing novel coronavirus situation, do take the necessary precautions and read the health advisory at the end of this article. Have fun and take care!
1. Chingay @ Heartlands Celebration 2020
Missed the Chingay parade last week? Fret not, you can still join the festivities with Chingay @ Heartlands, where the parade will be making its way around Singapore.
This Saturday (8 Feb), Northsiders can catch the float caravan along Woodlands, Sembawang and Canberra. Meanwhile, Easties can swing by Our Tampines Hub on Sunday (9 Feb) to check out the colourful floats and festive performances.
Until 21 March 2020
Various locations islandwide
Find out more here
2. The Importance of Being Earnest
Wild Rice kicks off its 2020 season with a lively rendition of Oscar Wilde's classic comedy The Importance of Being Earnest. Featuring an all-male ensemble, this show is sure to be a brilliant riot from start to finish.
7 February to 8 March 2020
The Ngee Ann Kongsi Theatre, Wild Rice @ Funan, 107 North Bridge Road, #04-08, Funan, Singapore 179105
Find out more here
3. Battle for Singapore 2020

Organised in commemoration of the 78th anniversary of the Fall of Singapore, Battle for Singapore features a series of programmes where you'll learn more about both the events leading up to the fall of Singapore as well as significant places from the Japanese Occupation and the stories surrounding them.
8 to 29 February 2020
Various locations
Find out more here
4. Chatuchak Market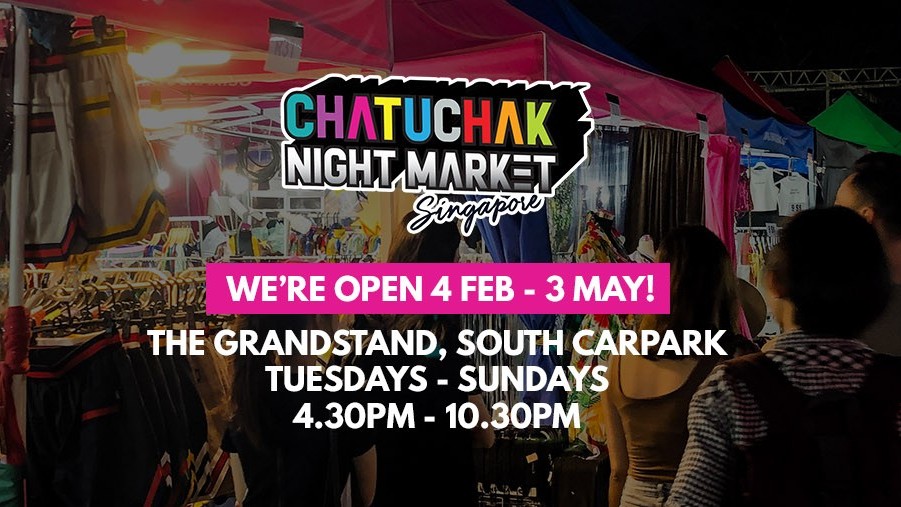 Bangkok's famous Chatuchak Market is open for business here in Singapore! From authentic Thai street food like grilled octopus and beef noodles to a wide variety of retail goods from Thai vendors, this is one night market you won't want to miss.
Until 3 May 2020
The Grandstand South Carpark, 200 Turf Club Road, Singapore 287994
Find out more here
5. Huayi Chinese Festival of Arts 2020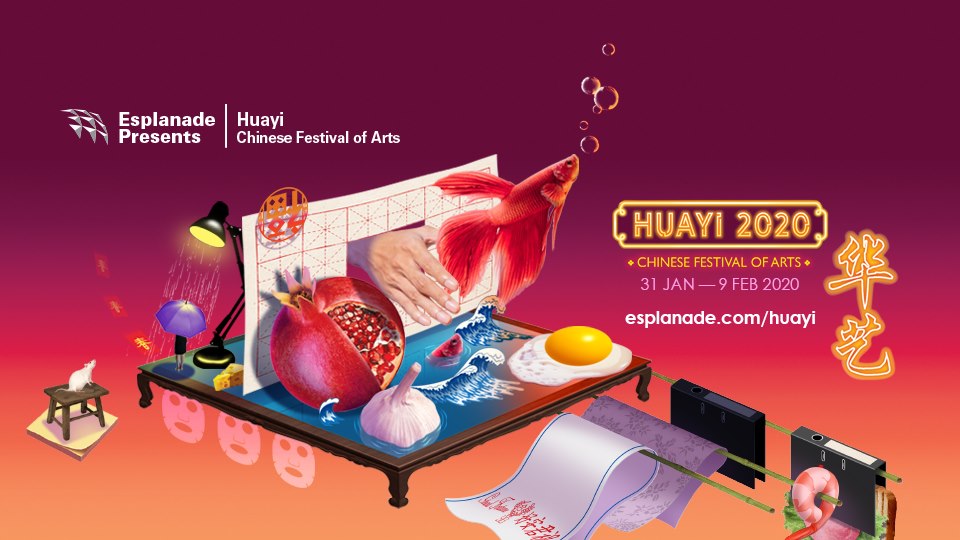 Huayi 2020 may be drawing to a close, but there's still time to catch the last few days of programmes this weekend. You and your kids can enjoy the heartwarming tale of Gullinkambi, a non-verbal puppetry production about a little girl and her best friend, the eponymous polar bear Gullinkambi. You can also enjoy musical storytelling sessions, craft your own Koi fish for good luck and much more.
Until 9 February 2020
Esplanade, Theatres on the Bay, 1 Esplanade Drive, Singapore 038981
Find out more here
Health Advisory
Travellers and members of the public should adopt the following precautions at all times:
- Avoid contact with live animals including poultry and birds, and consumption of raw and undercooked meats;
- Avoid crowded places and close contact with people who are unwell or showing symptoms of illness;
- Observe good personal hygiene;
- Practise frequent hand washing with soap (e.g. before handling food or eating, after going to toilet, or when hands are dirtied by respiratory secretions after coughing or sneezing);
- Wear a mask if you have respiratory symptoms such as a cough or runny nose;
- Cover your mouth with a tissue paper when coughing or sneezing, and dispose the soiled tissue paper in the rubbish bin immediately; and
- Seek medical attention promptly if you are feeling unwell.
For the latest updates on Wonderwall.sg, be sure to follow us on TikTok, Telegram, Instagram, and Facebook. If you have a story idea for us, email us at [email protected].