Festive Feasts To Order In For Your Year-End Holiday Party
Now that you've decked the halls, it's time to deck the table with a splendid feast this Christmas. These restaurants are serving up wondrous offerings that take the load off you and your kitchen.
Think grand roast turkeys and beef ribs, or full meals where you just sit back, make a couple of clicks on your phone and wait for the entire meal be delivered to your doorstep. Tis' the season to be jolly indeed!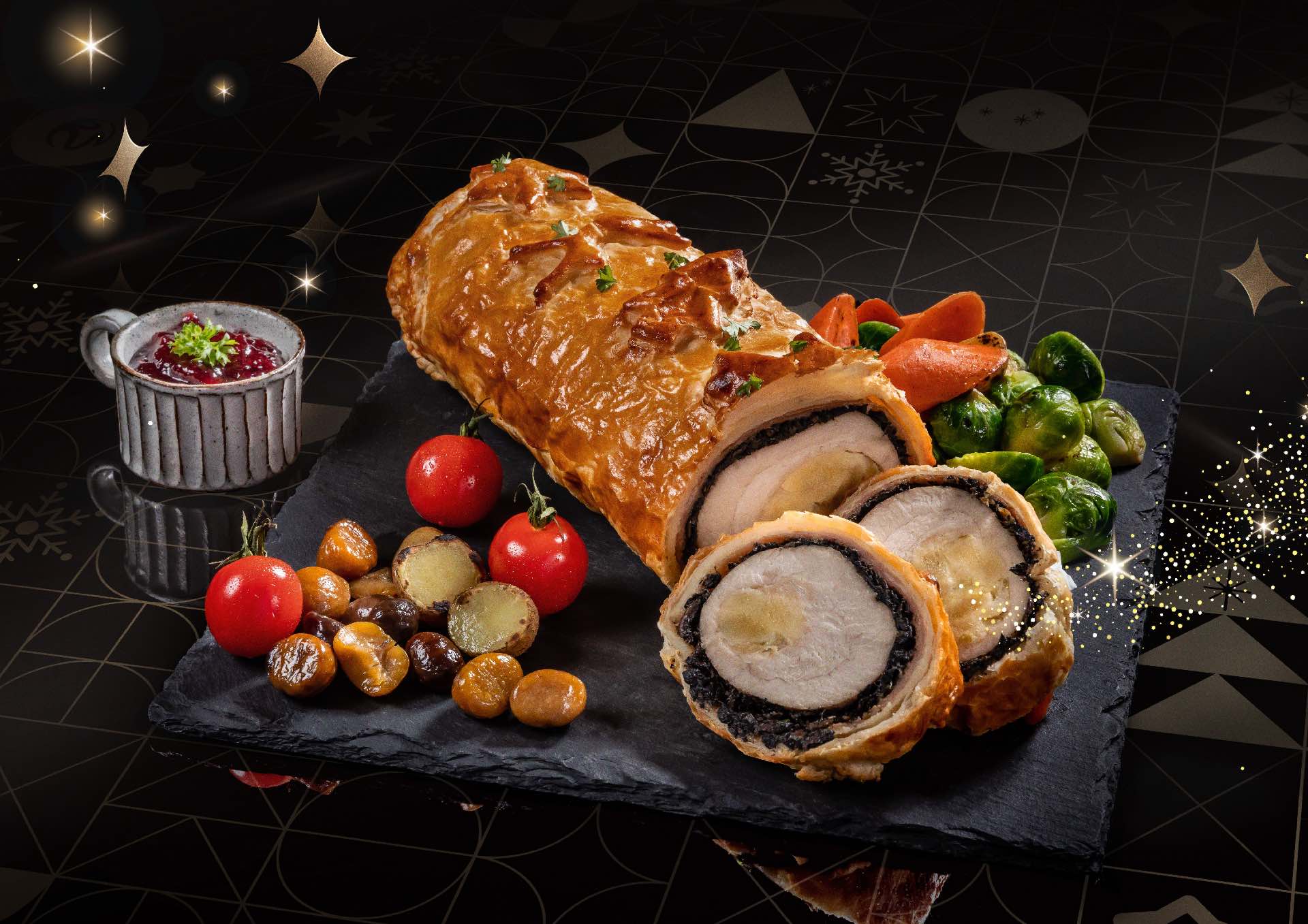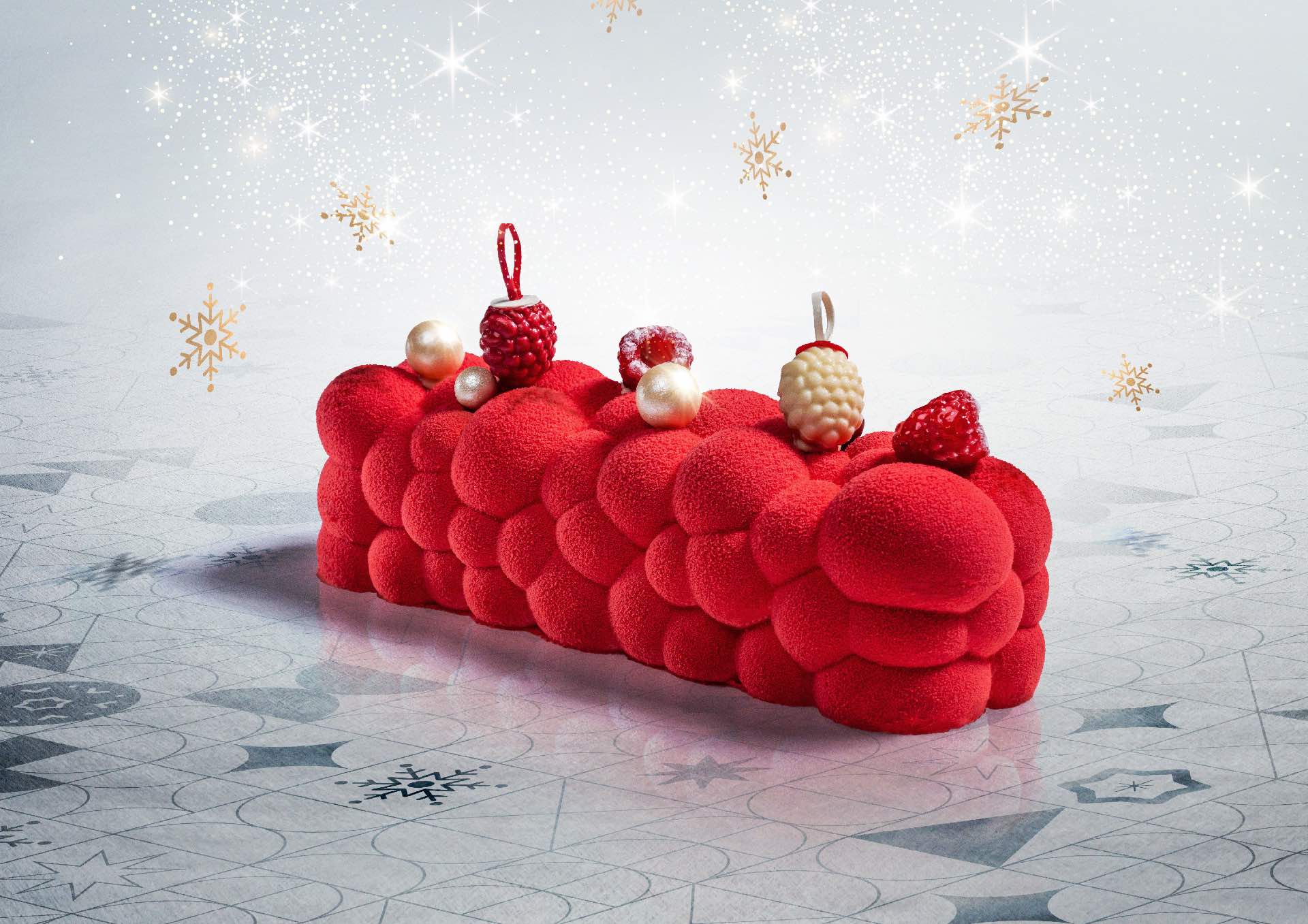 Turkey Wellington and Festive Tomahawk Roast from Resorts World Sentosa
A neat roll of turkey breast encased in buttery, flaky pastry is far easier to slice and serve than a full roast turkey. That's just one reason to reach for Resort World Sentosa's Turkey Wellington with cranberry sauce, which serves up to 10 diners.
For smaller parties, there's the Festive Tomahawk Roast that will feed up to three people amply, cooked to dusky pink perfection within and a wonderfully smoky char without. While you're at it, there's also a pretty Ruby Chocolate Yule Log with Raspberry that will round off your meal nicely.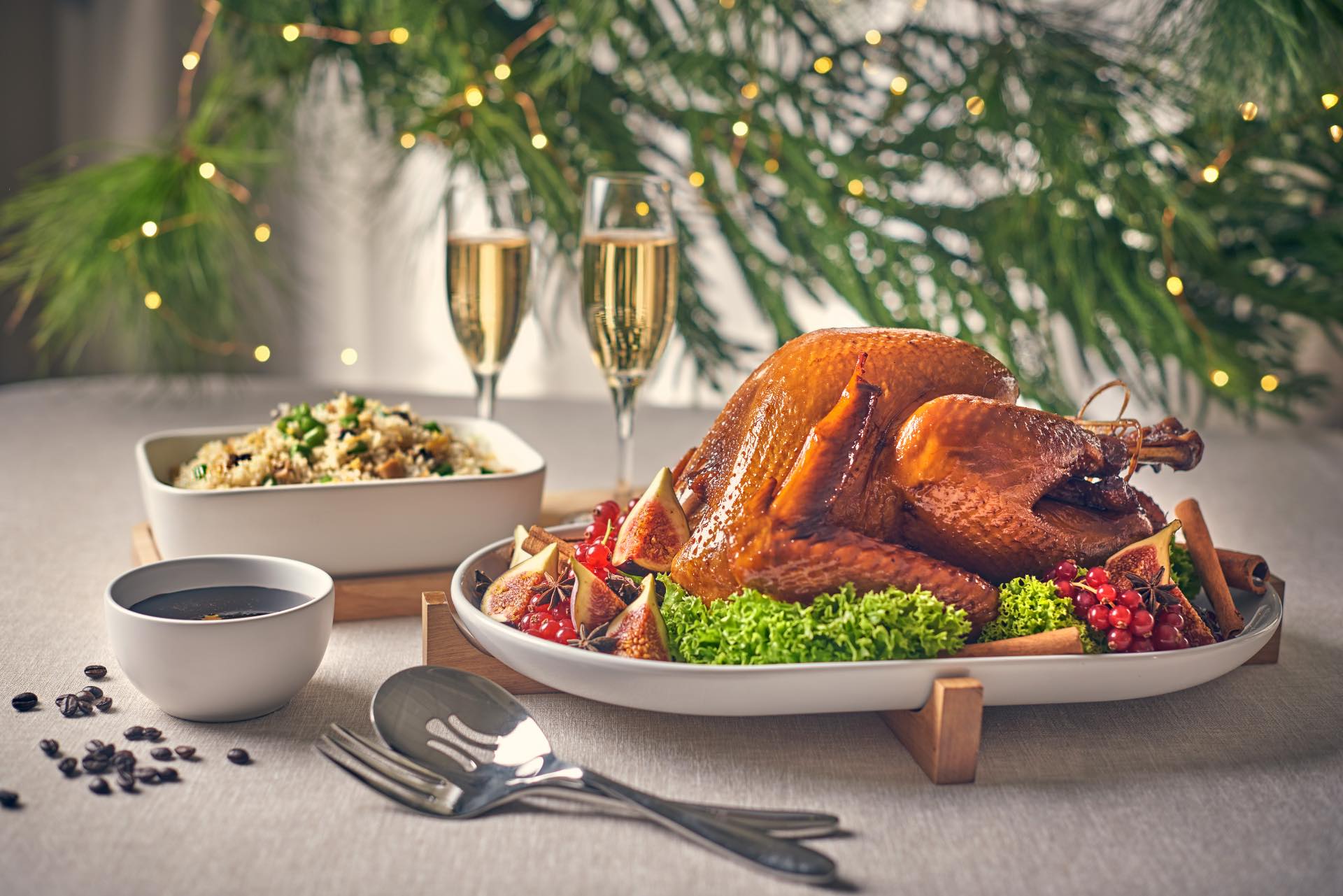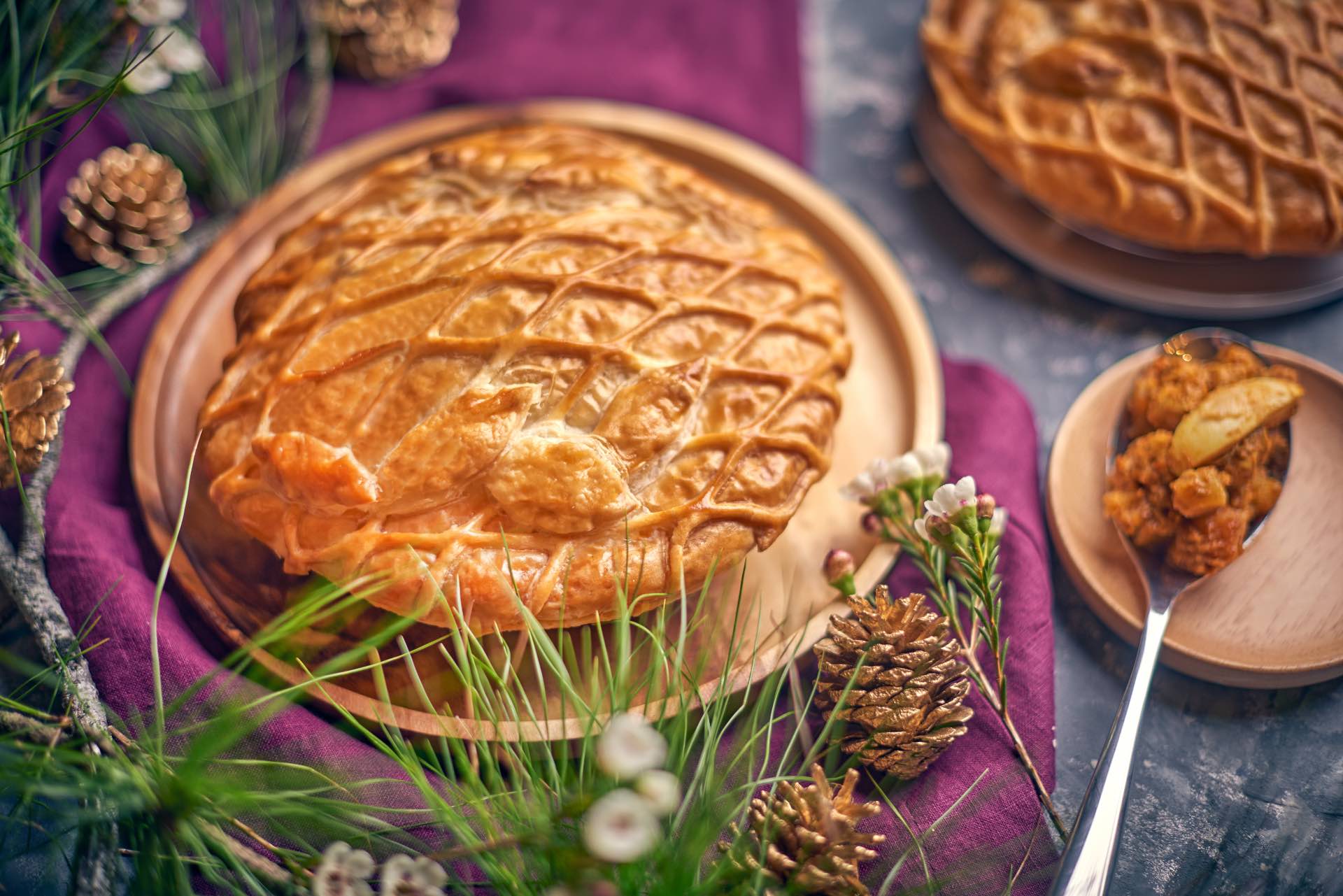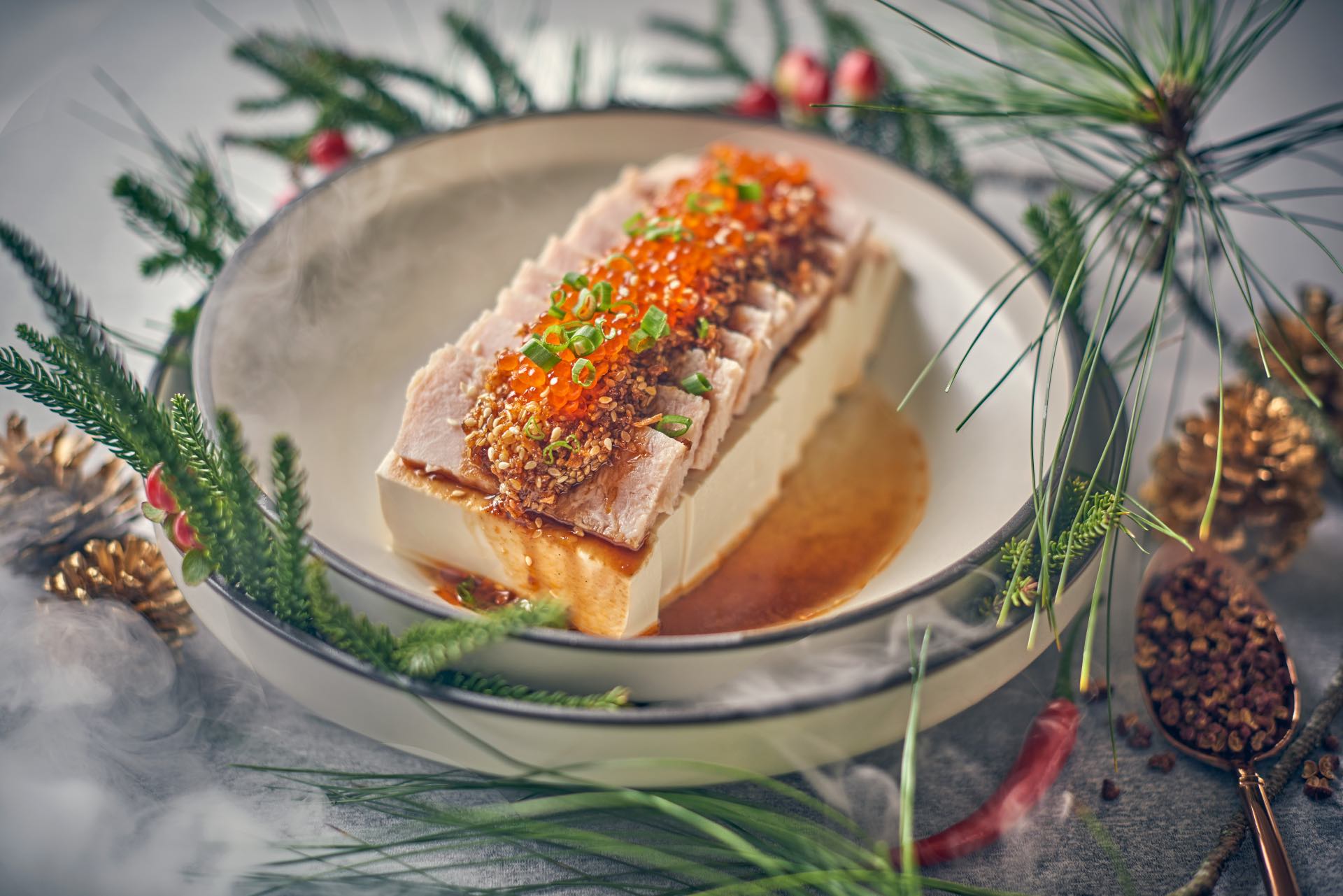 Turkeys Of Every Ilk from Goodwood Park Hotel
Goodwood Park Hotel never fails to dream up marvellous offerings during the holiday season. This year, whether you like your turkey deep-fried, roasted, in a pie or with fried rice, the hotel's Deli is sure to have something for you.
For a turkey that serves as a centerpiece, look to the braised Coffee Turkey infused with Chinese spices like star anise and licorice root, and then roasted and brushed thrice with a robust coffee glaze. It sits alongside a flavourful bed of fried rice with flower shitake mushrooms, chopped string beans, dried scallops and prawns.
For a smaller soiree, opt for the Curry Turkey Potato Pie, which is much like a curry puff in pie form. And if you can't get enough of Sichuan mala, there's the Mala-style Deep-fried Turkey Roll wrapped in beancurd skin and bound with strips of Chinese celery to resemble a Christmas cracker.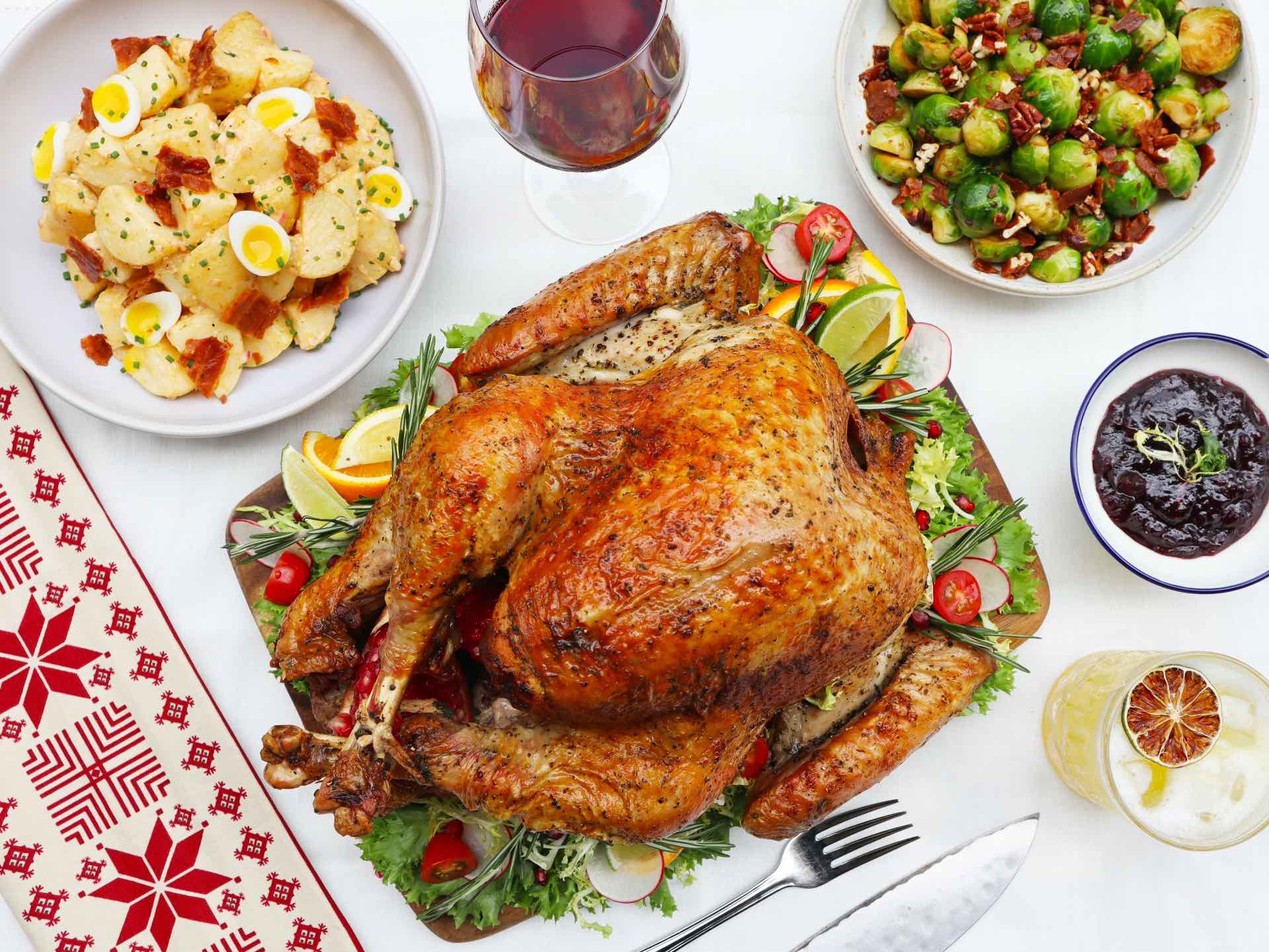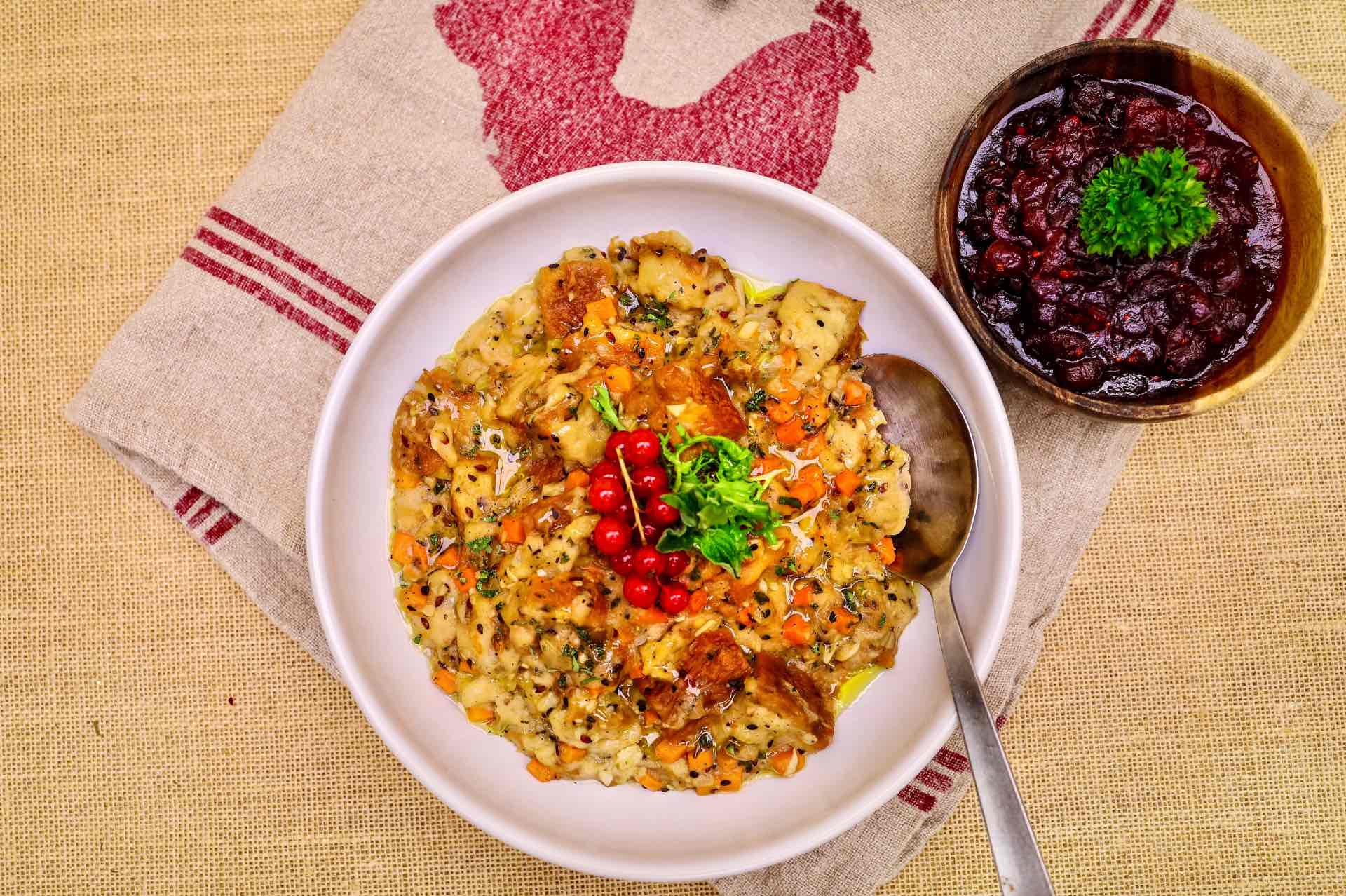 Chico Loco Rotisserie & Bar Loco Mexmas Dinner
You love Mexican food, you say? Why not a Mexmas dinner from Chico Loco that gives you a choice of Festive Roast like Smoked Maple Agave Gammon Ham, Ancho Roast Beef Striploin or Chico Rotisserie Lamb, as well as three sides that includes Esquites (corn tossed in Mexican cheese), chipotle roasted pumpkin, and chips and guacamole.
You also get to choose your stuffing and sauce. It's the kind of mix-and-match holiday meal that we love since it allows everyone to have a say in some element of the meal.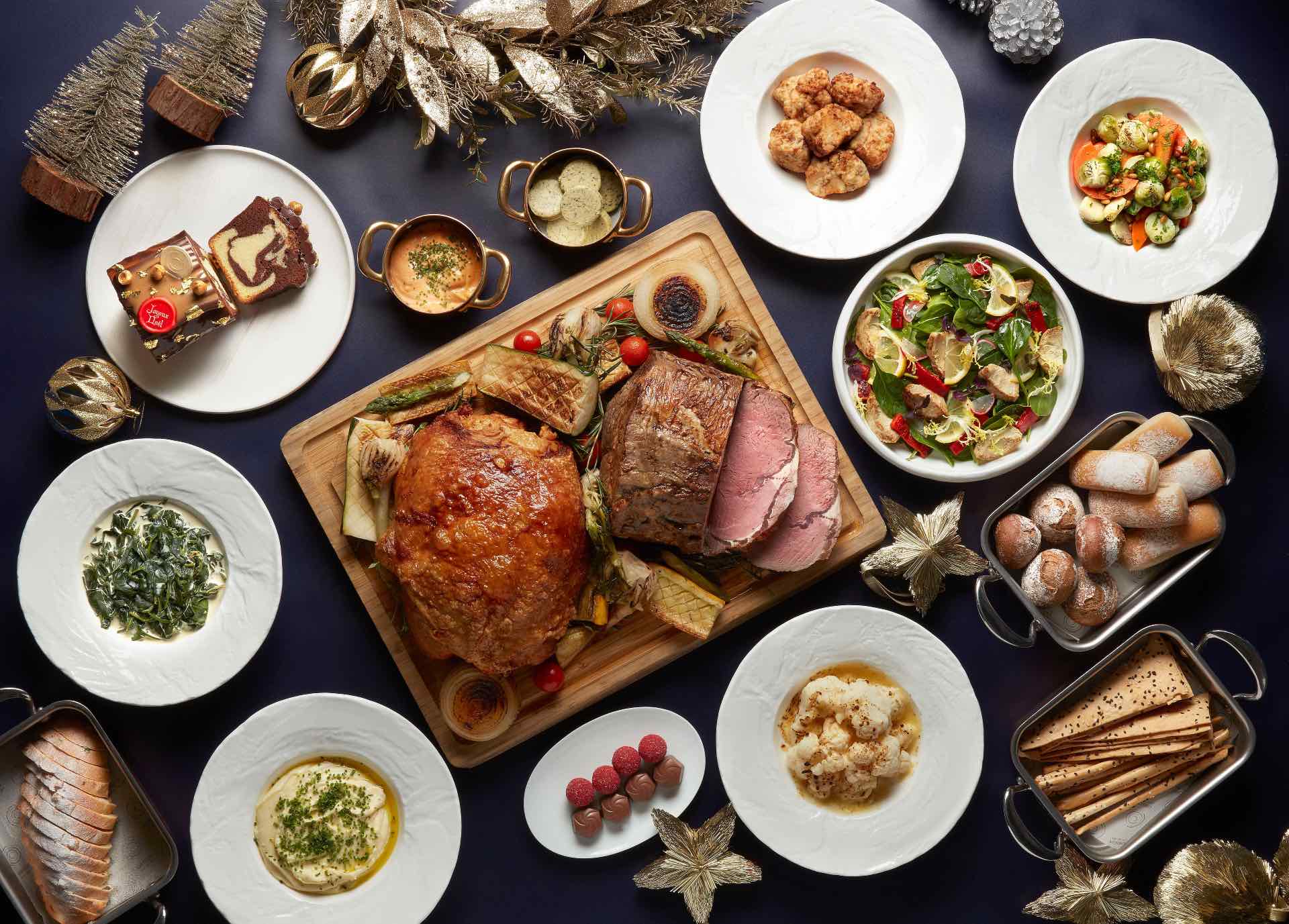 Origin Grill Festive Feast
Origin Grill has made an art out of cooking excellent food for takeaway. If you've ever had one of its signature steaks delivered, you'd know that it somehow retains its doneness, succulence and char. And that's no mean feat.
That's why we are all for the Origin Grill Festive Feast ($268) which comes with a host of breads, a roasted artichoke salad, sides like creamed spinach and gratinated cauliflower, and desserts that include chocolate mud cake, stollens and pralines. The stars of the set are the Stanbroke Augustus Angus Ribeye Marbling Score 2 (1kg) and Truffled Mushroom Turkey Breast.
Salted & Hung Festive Set
Contemporary restaurant Salted & Hung makes some amazing sourdough loaves which are available for takeaway as part of its Festive Set ($340).
Comprising nine dishes that are good for sharing between a party of four, the set features the crusty, tender bread made with IPA beer and fermented over 24 hours, served with whipped lard, chilli oil and kelp butter. The spread also includes lovely things like spanner crab salad, sweet corn agnolotti in a tasty broth made from vegetable stock and charcuterie trimmings, Spencer Gulf prawn risotto, and porchetta with raisin puree and hazelnut sauce.
The menu is designed according to chef-owner Drew Nocente's ethos of "zero food waste dining", which means every part of each ingredient is used in the cooking. Order three days in advance.
For the latest updates on Wonderwall.sg, be sure to follow us on Facebook, Instagram and Telegram. If you have a story idea for us, email us at [email protected].