Robotic Barista: Fuss-Free Coffee, Swee Ah!
I always need my coffee fix before my brain's engine can start running. But alamak, there are always long queues, wrong orders, and I'm sick of the same old order. Don't worry, this robotic arm will lend you a helping hand (quite literally) and solve all these problems for you. Meet Ella (located at Crown Coffee at CT Hub 2), Singapore's first fully autonomous robotic barista.
And that's why I'm looking forward to a future with Ella. And no, that's not my bae, but a robotic arm that will make everyone's lives easier.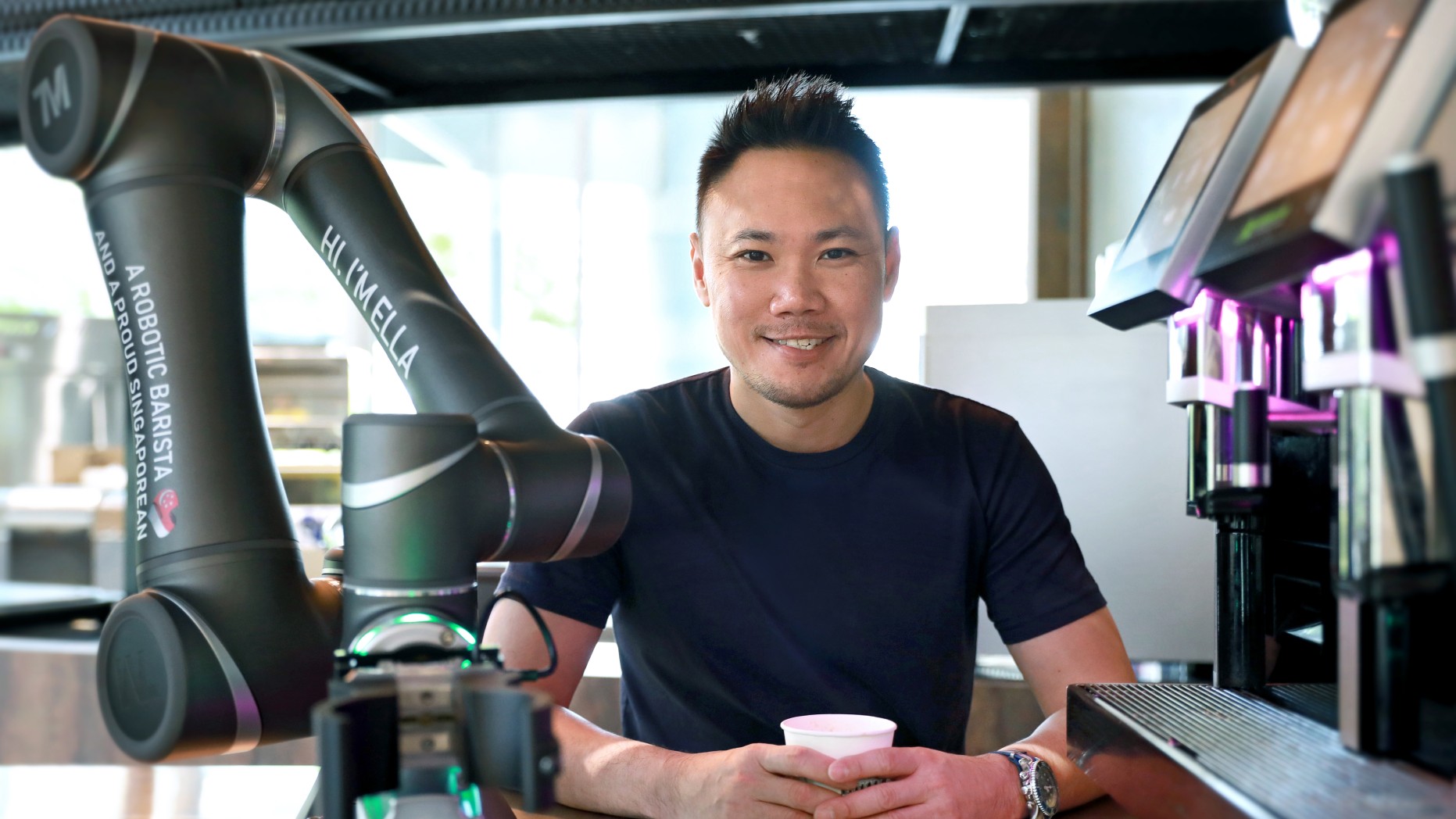 Says Keith Tan, the CEO of Crown Group and former wealth manager turned entrepreneur, and the brains behind Singapore's first fully autonomous robotic barista: "Innovation is at the heart of Crown Group. We digitised coffee and we want to digitise more areas as we move towards the foundations of a smart city, and a smarter world. Who knows? Bubble tea or even Ella whipping up char kway teow is possible."

Whuuut... We can't wait for that day! Meanwhile, the 40-year-old boss of Crown Coffee talks about how Ella does what she does, how environmentally conscious she is, and how her name was inspired by Rihanna.
Meet Ella. Beginning 15 Sept 2020

Meet Ella, Singapore's first robotic barista, and experience the future of coffee. Starting 15 Sept 2020, visit Ella at CT Hub 2, #01-25, Singapore 338729 (Next to Crown Coffee) and have a whole new coffee experience in the palm of your hands. Get the app: http://crowncoffee.co/app Follow our Facebook page for more info and the latest updates!

Posted by Crown Coffee on Monday, August 31, 2020
How does Ella function?
Ella is essentially powered by artificial intelligence and technology. She's small enough to fit into a space of six square metres and has the ability to operate 24/7 (she will never fall ill or skip work). Fully self-contained with its own mobile app, payment gateway and e-wallet, customers can order and make payment on the Crown Coffee app on-the-go, while earning rebates by paying using Crown Dollars stored in their Crown Wallet.
What cool aspects are there?

A human barista has two arms to make coffee; Ella has six. She's been able to make about two-hundred cups in an hour (about four times faster than a person). Ella takes customisation to the next level, allowing over a hundred flavour combinations. Even the pickiest Singaporean sure to find something for his or her taste buds lah!
While Ella is busy making your drink, there's an interactive transparent OLED screen that allows customers to receive dynamic advertising targeted to his or her interests and profile. Customers can even play one or two minigames on the screen when waiting.
What makes Ella more environmentally friendly?
We are partnered with Sun Electric, making us one of the first F&B places in Singapore to use solar energy. Since Ella is so precise and consistent, it is able to produce coffee with little to no wastage as everything is measured accurately. In the future, we are exploring reusable tumblers as well to make Ella and our products even more sustainable.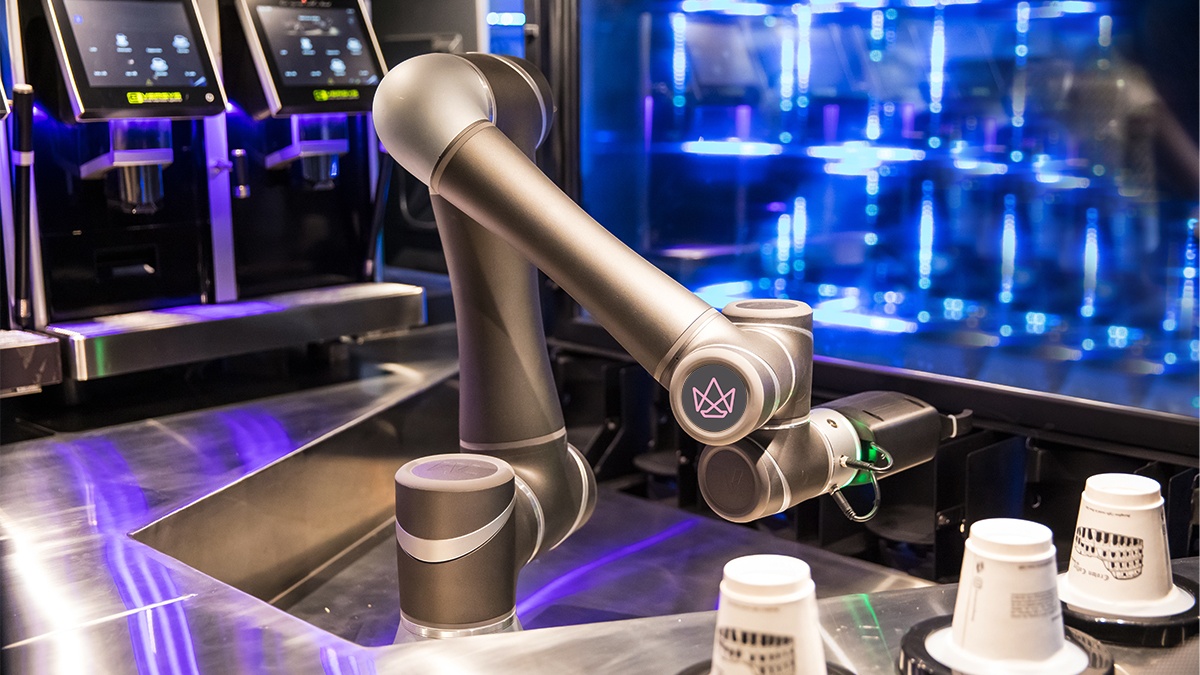 How did the name come about?
"I wanted a name and a persona for this robotic invention. Back then, there was the very catchy Umbrella song by Rihanna and I kept remembering the lyrics going 'ella, ella, eh, eh'. So Ella was born - it's easy to pronounce around the world as well. I can imagine non-English speakers effortlessly talking about Ella."

What else is in store for Ella?

We are looking to implement Ella in major transport hubs and institutions. Imagine thousands or millions of commuters rushing to get to work or their destination, and they can order their coffee ahead and just grab and go with the assurance their favourite cuppa is made exactly the way they want it. Not just in Singapore but beyond the shores of our little red dot, we want to transform the way people get their coffee be it in lift lobbies or train stations.

For the latest updates on Wonderwall.sg, be sure to follow us on Facebook and Instagram. If you have a story idea for us, email us at [email protected].