Gazetted Car-Lite Areas In Singapore: Tanjong Rhu
Tanjong Rhu is known for its shipbuilding history, stunning waterfront views, and close proximity to our Singapore Sports Hub. With lush greenery surrounding the neighbourhood, it's no wonder that residents here prefer to walk to nearby amenities or take a stroll along the iconic Tanjong Rhu promenade.
We explored Jurong East on foot to see how it fares as a car-lite area today.
Where is Tanjong Rhu?
Tanjong Rhu is bordered by Nicoll Highway, Mountbatten Road, and East Coast Parkway, and is home to the Kallang Basin, which is fed by the Kallang River and Geylang River. Back in the day, Tanjong Rhu was a bustling hub for shipbuilding and repairs, with the first boat-building firm setting up shop here in 1822.
In the late 80s and early 90s, the area underwent a massive transformation as the shipyards made way for a new era. Our Government relocated the shipyards, paving the way for a cleaner and more upscale residential area.
Did you know: The name "Tanjong Rhu" means "Cape of Casuarina trees" in Malay, a species that grew along the beach between Kallang and Rochor.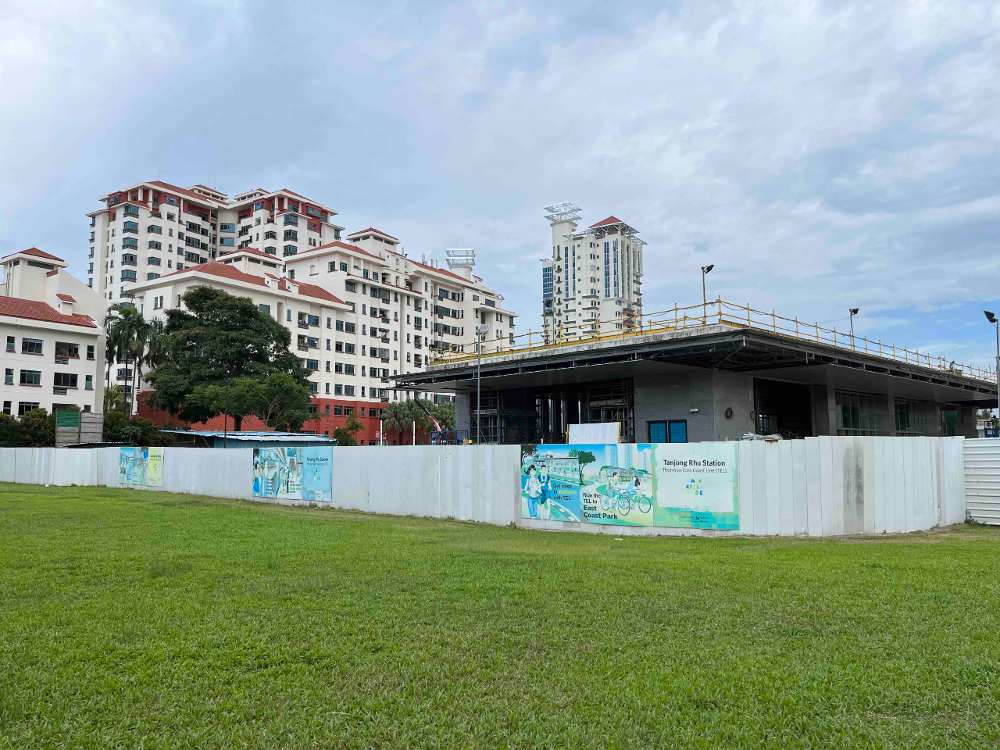 IMAGE: NICHOLAS YONG
How to get to Tanjong Rhu?

There are a few options that will lead you to this designated car-lite area. If you're hopping on the train, make your way to Stadium MRT station on the Circle Line and cross the suspension bridge that connects you to the enchanting promenade. Alternatively, hop on board bus 11 or 158.
The new Tanjong Rhu MRT station is set to be opened along with the Phase 4 stations of the Thomson-East Coast Line next year.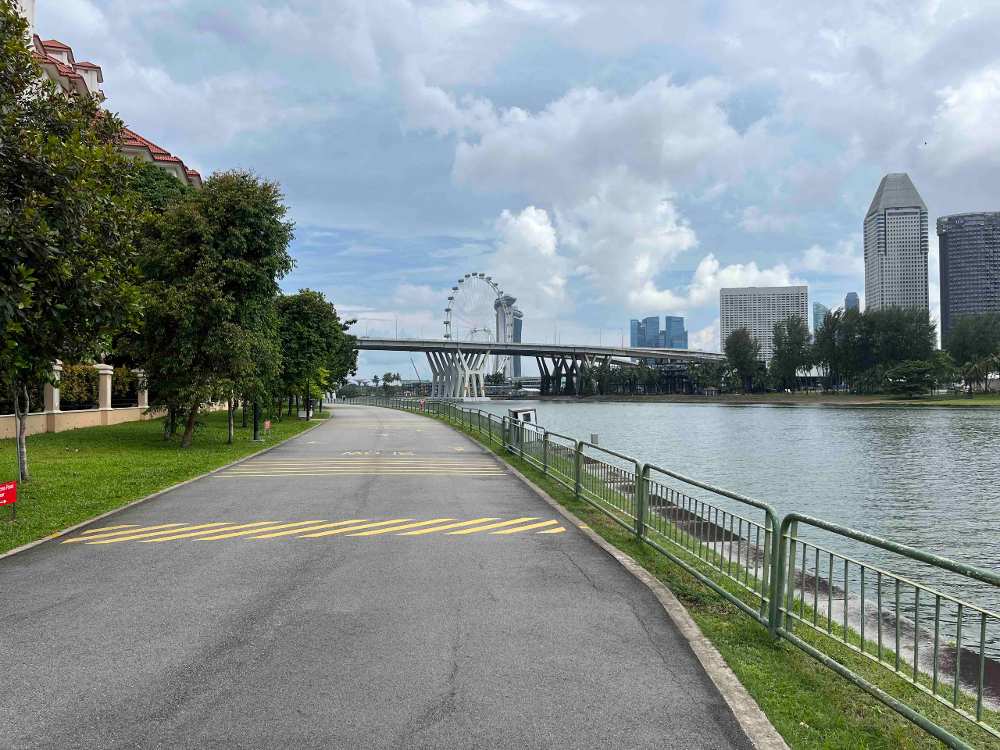 IMAGE: NICHOLAS YONG
What to see?
We began our journey at Tanjong Rhu Promenade, a breathtaking waterfront pathway offering stunning views of the Kallang Basin and our iconic National Stadium. The promenade is connected to the walking and cycling path from Marina Barrage, but you need to go straight ahead instead of turning right towards East Coast Park.
The views along this path are nothing short of breathtaking. We couldn't help but feel a little jelly of those fortunate enough to call Tanjong Rhu home.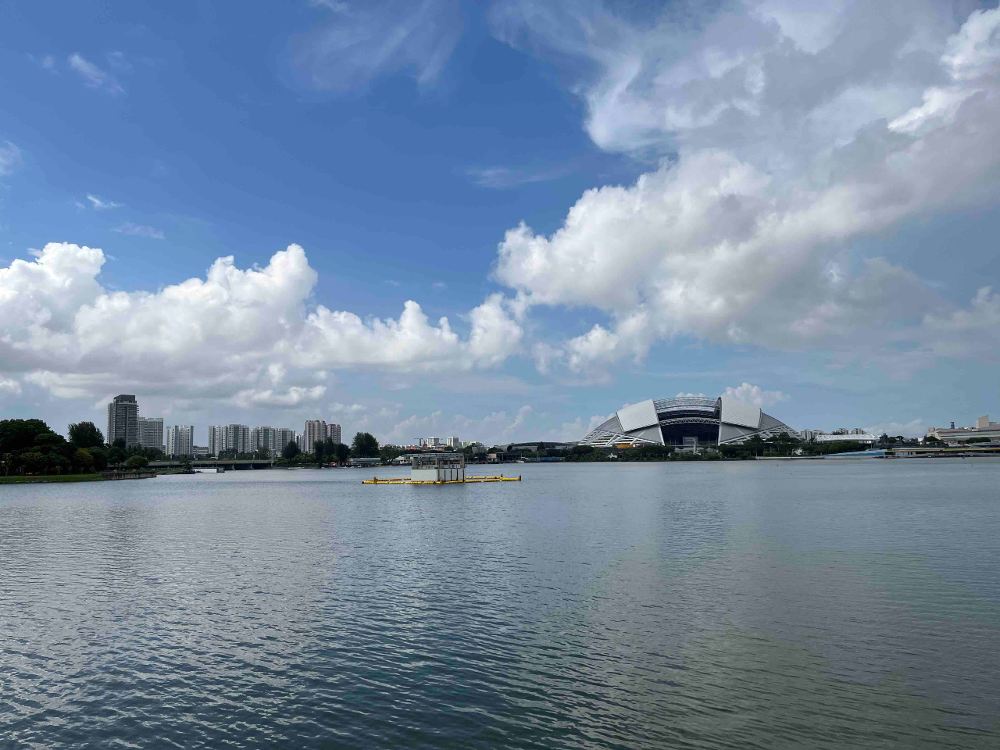 IMAGE: NICHOLAS YONG
As we ventured further, we noticed the ongoing construction among the condominiums here to widen the footpaths and enhance the pedestrian experience. A future Tanjong Rhu MRT station is also in the works as part of the Thomson–East Coast Line, providing even greater accessibility to this car-lite area.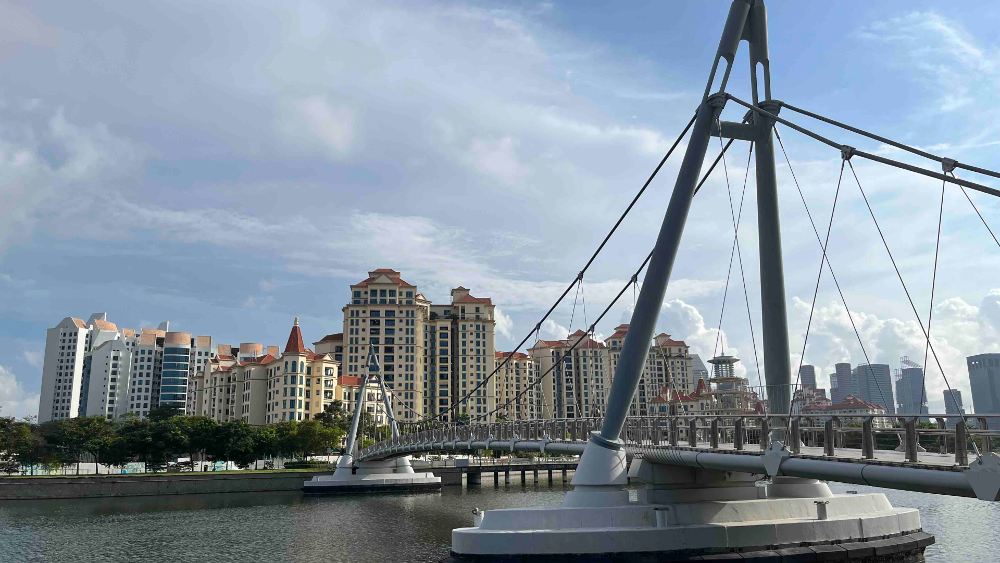 IMAGE: NICHOLAS YONG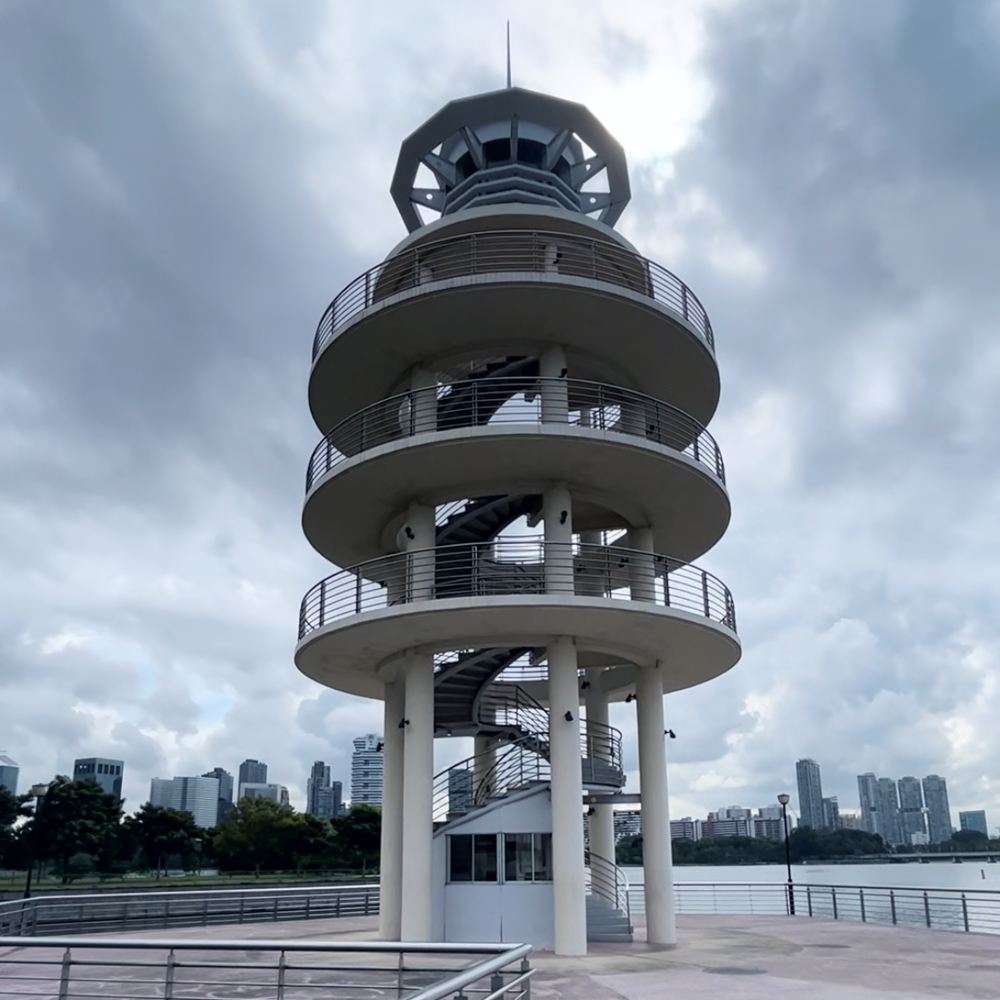 IMAGE: NICHOLAS YONG
Continuing our exploration, we found ourselves at Tanjong Rhu Pier. Climbing up the Tanjong Rhu Lookout Tower, we were rewarded with a magnificent bird's-eye view of the promenade's surroundings. There is also a suspension bridge here leading to the Singapore Sports Hub and Stadium MRT station. But we decided to press on and explore Tanjong Rhu further.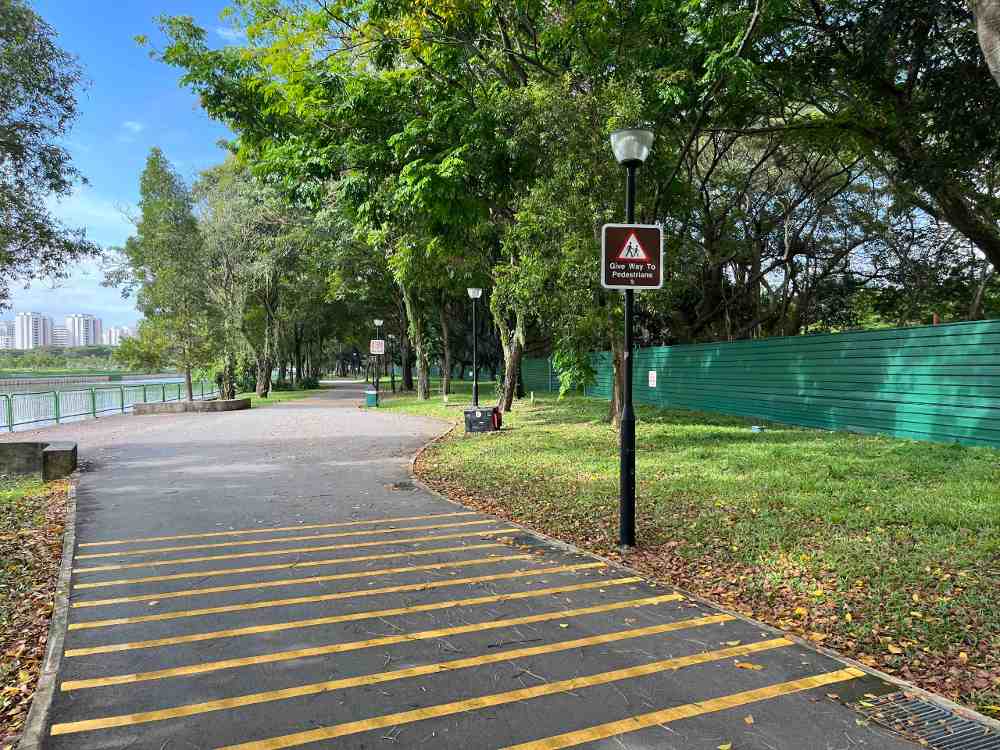 IMAGE: NICHOLAS YONG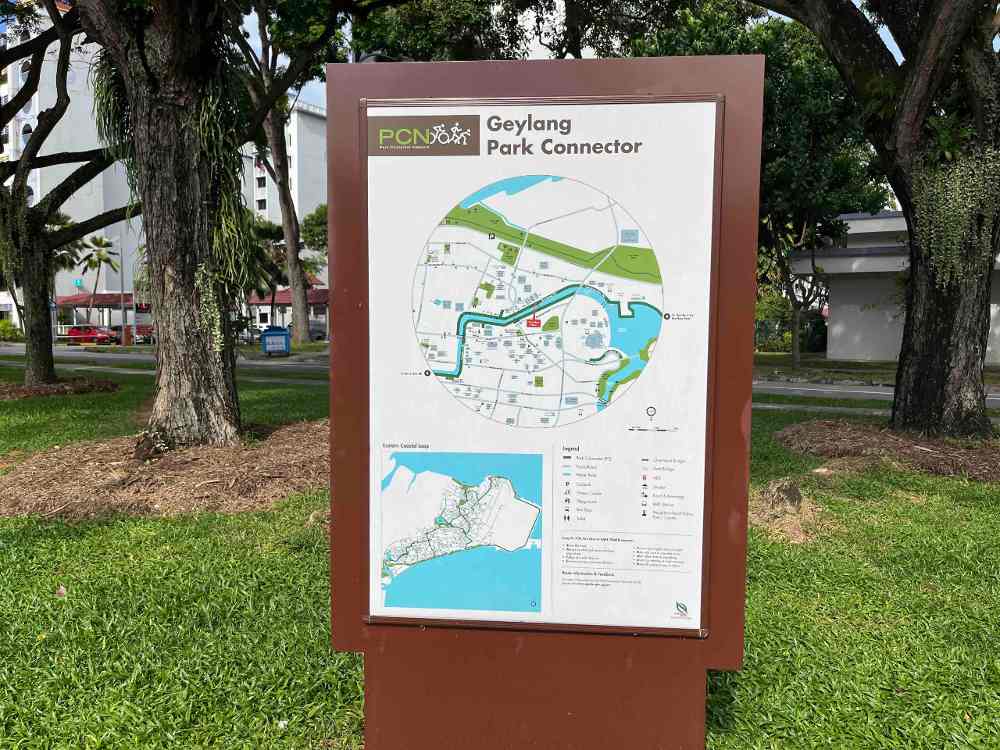 IMAGE: NICHOLAS YONG
Following along the promenade, we encountered the Tanjong Rhu Bridge, marking the gateway to the Geylang Park Connector. This path along the Geylang River is surrounded by lots of greenery, a welcome shady respite from the relentless sun.
This area, encompassing Kampong Kayu Road and Kampong Arang Road, is surrounded by HDB flats and neighbourhood shops. This is also where the legendary Tanjong Rhu pau stall is located: 7 Jln Batu, #01-113, Singapore 431007. Look for the signboard that says "Chin Sin Huan Eating House". The pau stall opens bright and early at 7am and closes at 1pm.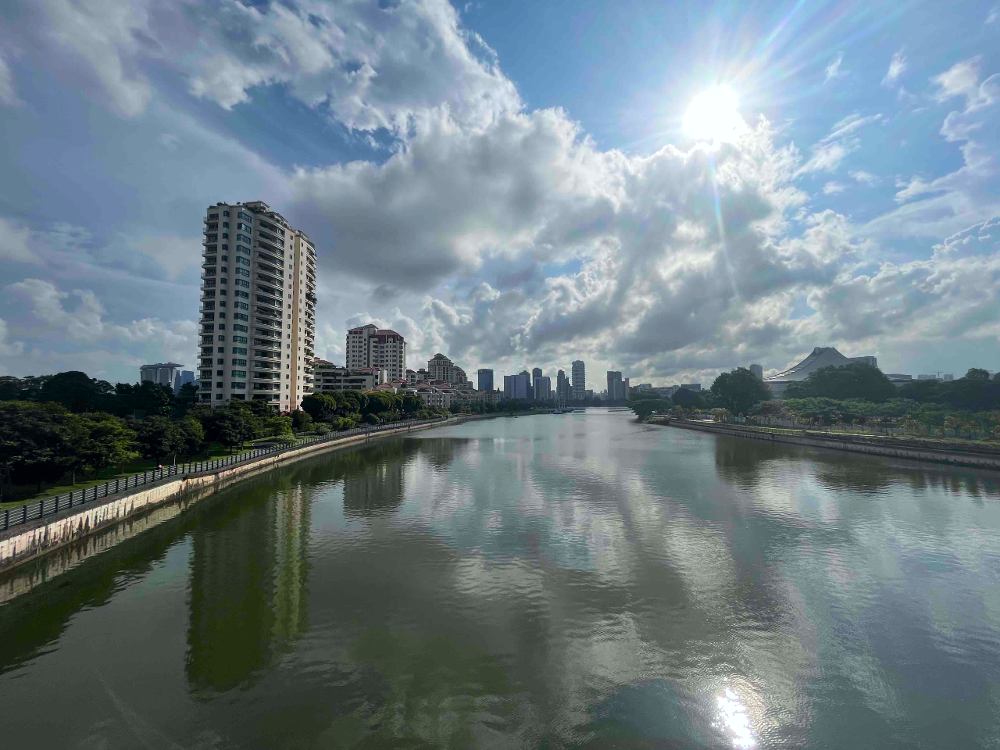 IMAGE: NICHOLAS YONG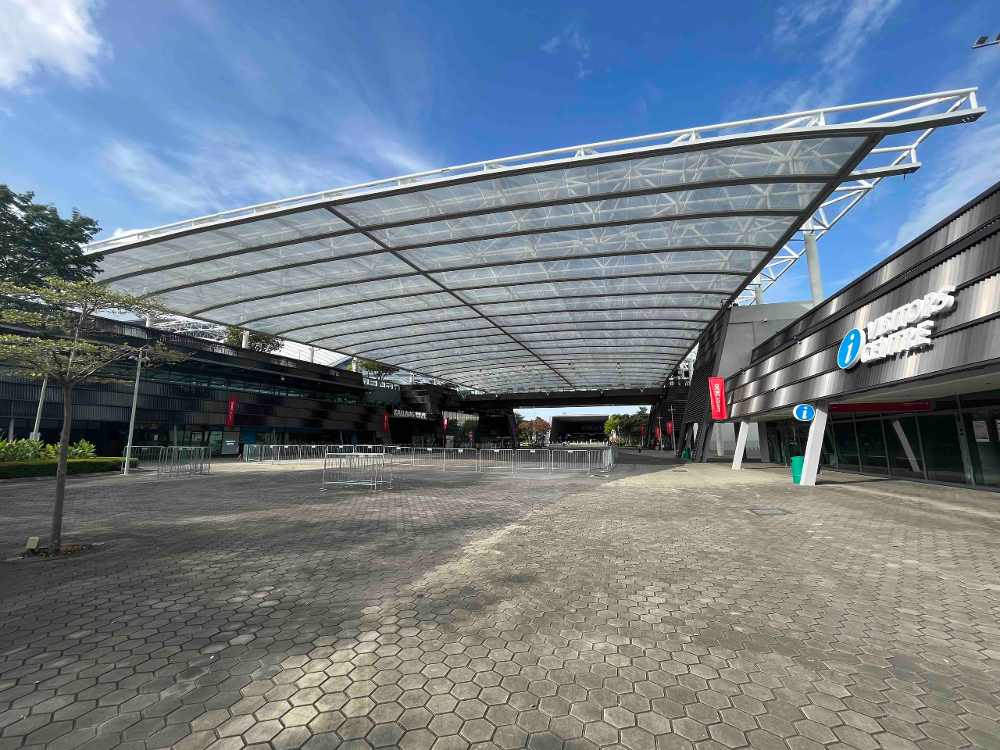 IMAGE: NICHOLAS YONG
Crossing back over the Tanjong Rhu suspension bridge, we found ourselves at the bustling Singapore Sports Hub. Beyond hosting concerts and football matches, the hub houses the Singapore Sports Museum, where you can rediscover the inspiring stories of our sporting legends.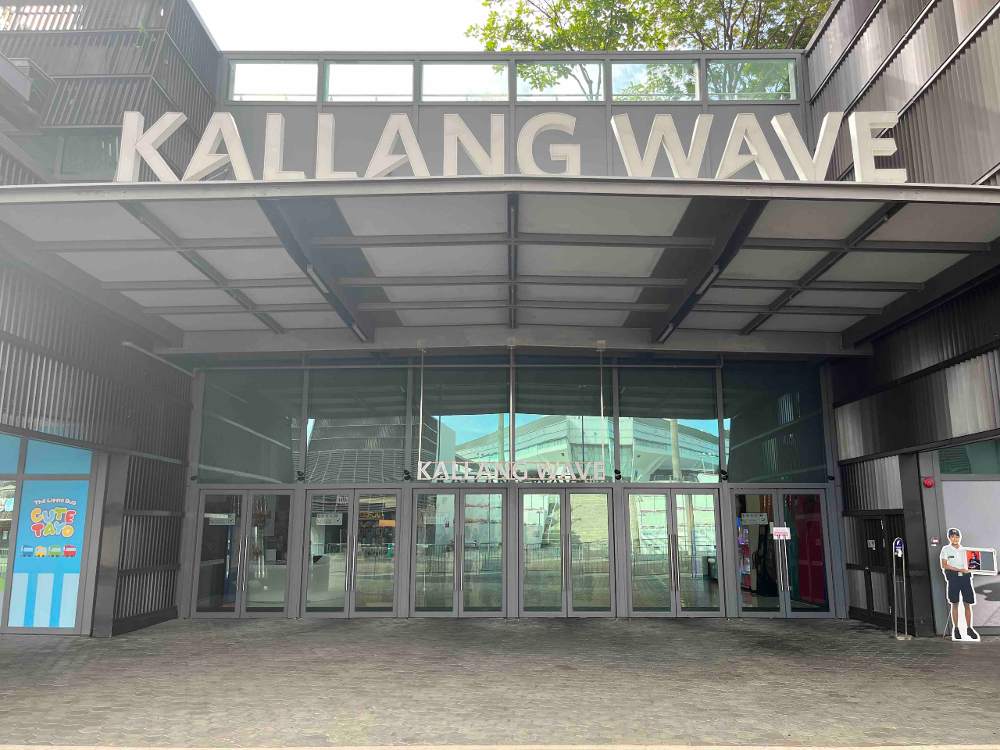 IMAGE: NICHOLAS YONG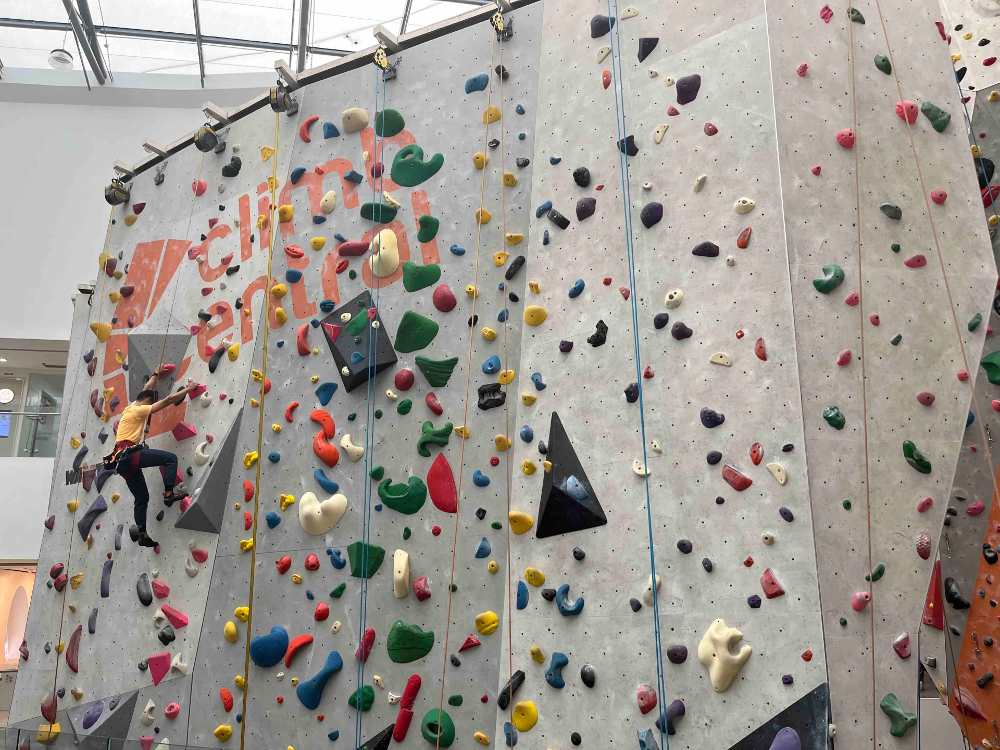 IMAGE: NICHOLAS YONG
For those seeking an adrenaline rush, Kallang Wave Mall offers a thrilling rock-climbing experience. And after a long walk, we were eager to dine at one of the many makan options here – besides popular joints like Poulet and Astons, there's Gourmet Pizza To Go!, offering cheap rectangular pizzas with plenty of toppings.
Verdict: Tanjong Rhu has a promising future as a car-lite zone, with its serene waterfront beauty and location close to Singapore's Sports Hub.
Singapore car-lite areas
HDB and LTA have designated several areas in Singapore as "car-lite" zones, which are designed to be more pedestrian- and bicycle-friendly, and have fewer cars on the road.
This is part of the Government's efforts to reduce our carbon footprint and promote a more sustainable transportation system. For example, these "car-lite" areas will have fewer parking lots, freeing up space for more public facilities and greenery. Parking will be prioritised for residents instead.
Btw, "car-lite" does not mean "car-free" - the idea is to transform the infrastructure to become people-first rather than be car- and road-centric.
Existing places to be developed into "car-lite" areas:
One-North
Springleaf
Marina South
Jurong Lake District
Bayshore
Woodlands Central
Pearl's Hill
Tanjong Rhu
"Car-lite" areas in development:
Jurong Innovation District
Punggol Digital District
Kampong Bugis
Woodlands North
Ulu Pandan
Mount Pleasant
Tengah Keppel Club