Gazetted Car-Lite Areas In Singapore: Woodlands Central
Woodlands is more than just a gateway to Johor Bahru. There is plenty to do in this bustling suburban town, and it is home to secrets that even Northies might not even know.
And very soon, Woodlands will level up to become a vibrant car-lite regional business hub. Picture a mini-CBD, but with HDBs close to offices and retail stores. As with other designated car-lite areas in Singapore, cycling and covered walking paths will make it easy to get around this precinct.
This up-and-coming car-lite district already boasts excellent connectivity with the rest of our city-state, with two MRT lines: the North-South line and Thomson-East Coast line. By 2026, Woodlands will welcome the Johor Bahru-Singapore Rapid Transit System (RTS), making it easy to pop over for a weekend getaway across the Causeway without being caught in a traffic jam.
We decided to explore Woodlands Central on foot to see how it fares as a car-lite area today.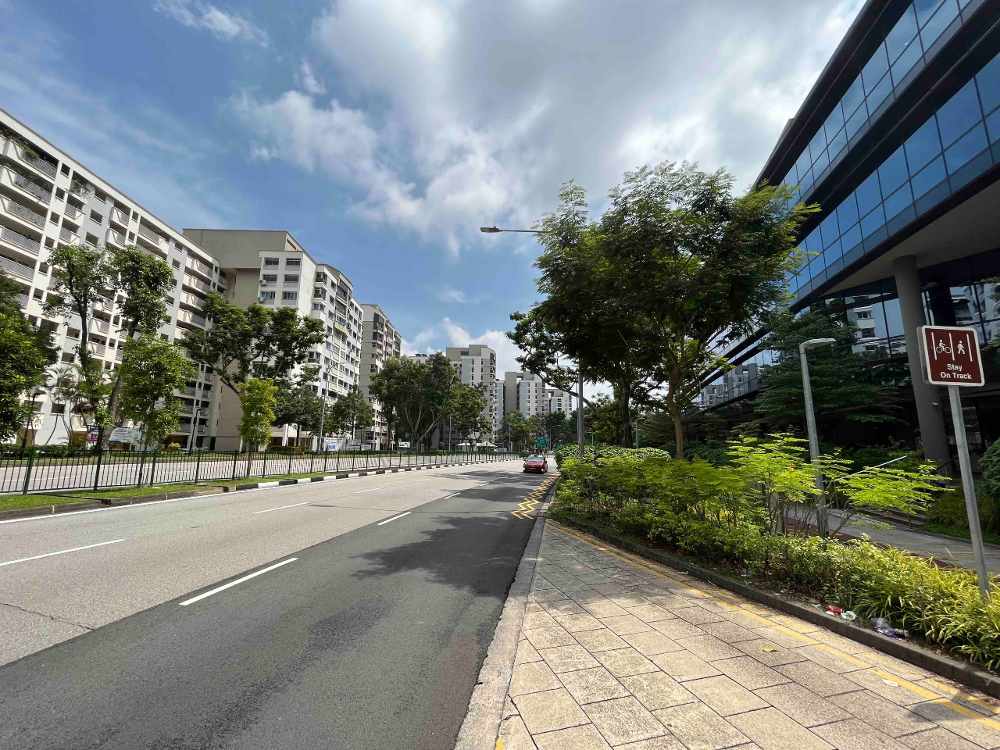 IMAGE: NICHOLAS YONG
Where is Woodlands Central?
This car-lite area is located at the heart of Woodlands, where Causeway Point, the Woodlands MRT stations, and Woodlands Integrated Transport Hub are located. To the north, you'll find Republic Polytechnic and Admiralty Park, while HDBs surround the rest of the designated car-lite planning area.
Did you know: The name "Woodlands" was chosen for this area because Singapore's north coastline was covered with rows of Keranji trees, giving the appearance of a densely wooded landscape when viewed from Johor.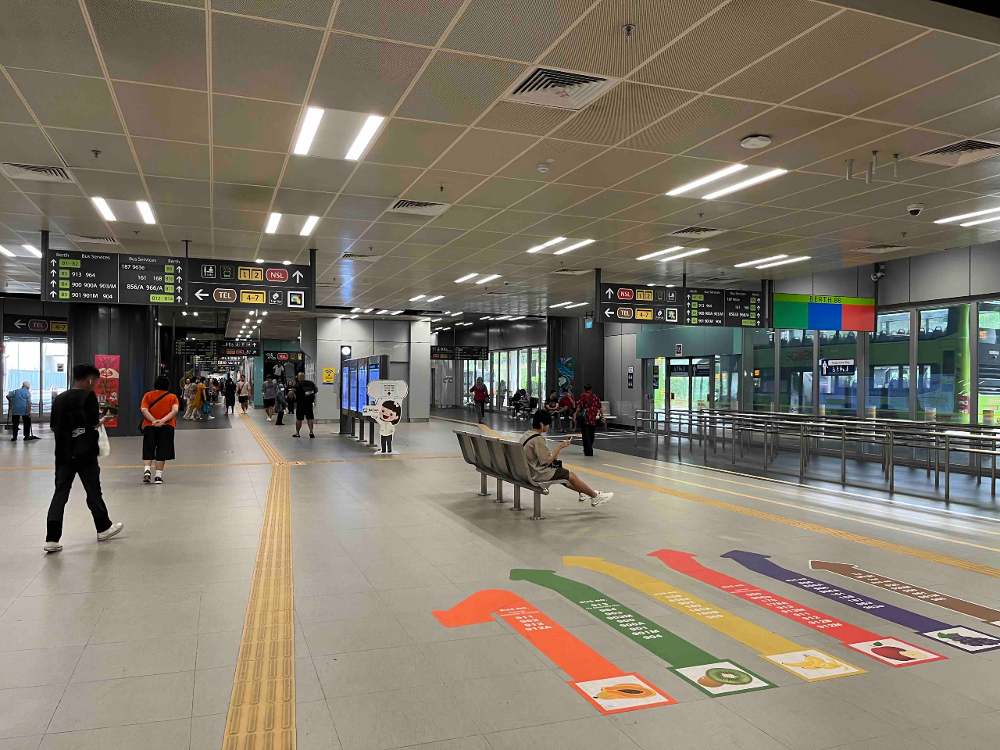 IMAGE: NICHOLAS YONG
How to get to Woodlands Central?
Apart from the two MRT lines, there are more than 40 bus services that stop at the new Woodlands Integrated Transport Hub, the biggest on our island. Getting around has never been easier - or cooler (thanks to air con!). The hub also has barrier-free boarding and alighting areas, making it super accessible for passengers in wheelchairs and parents with strollers.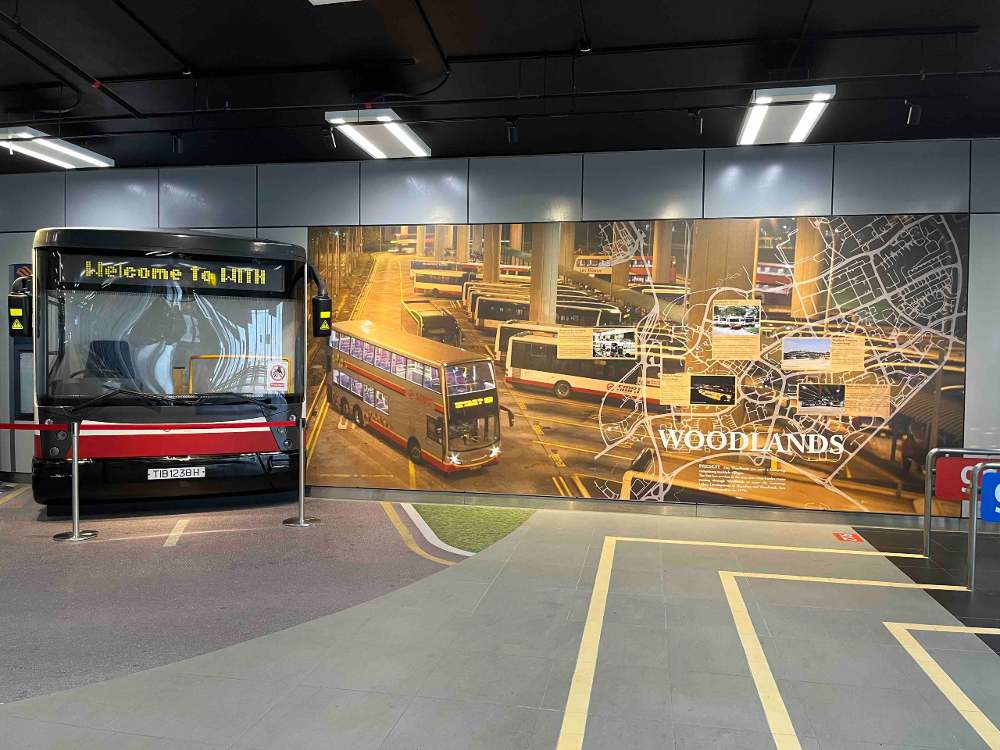 IMAGE: NICHOLAS YONG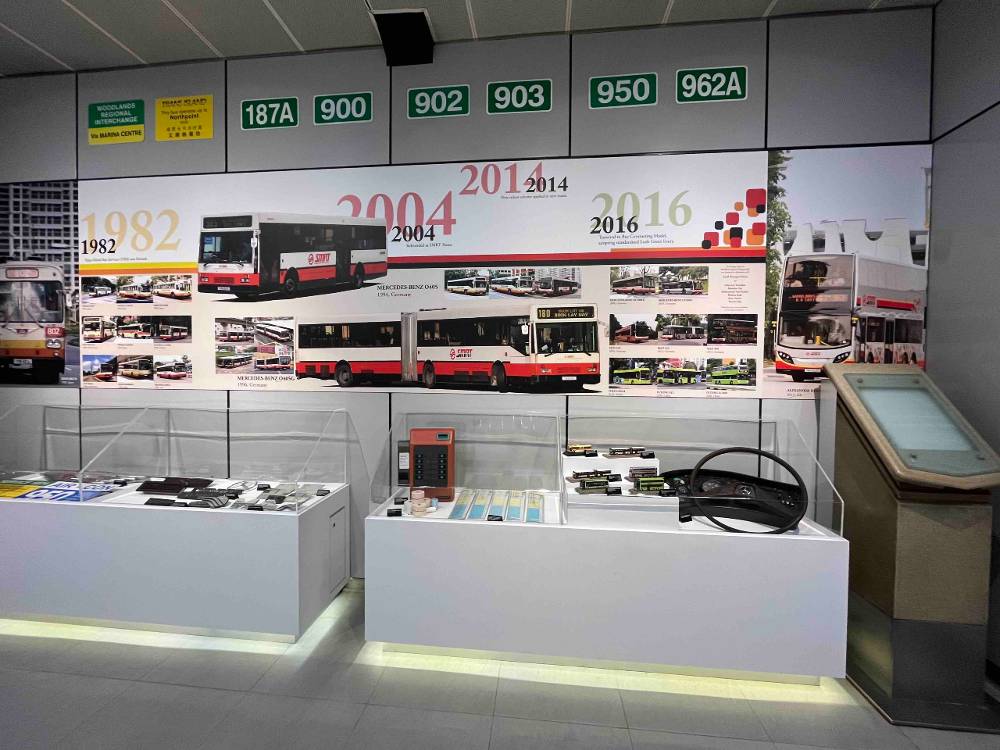 IMAGE: NICHOLAS YONG
What to see?
Our adventure in the North began with some early rain, but we weren't about to let that dampen our spirits. We explored the new Woodlands Integrated Transport Hub, impressed by the clear signs and spacious layout that made getting around a breeze. Plus, there's a mini museum showcasing SMRT's history, with vintage bus uniforms, knick-knacks, and an old ticket machine that Ah Ma would surely remember.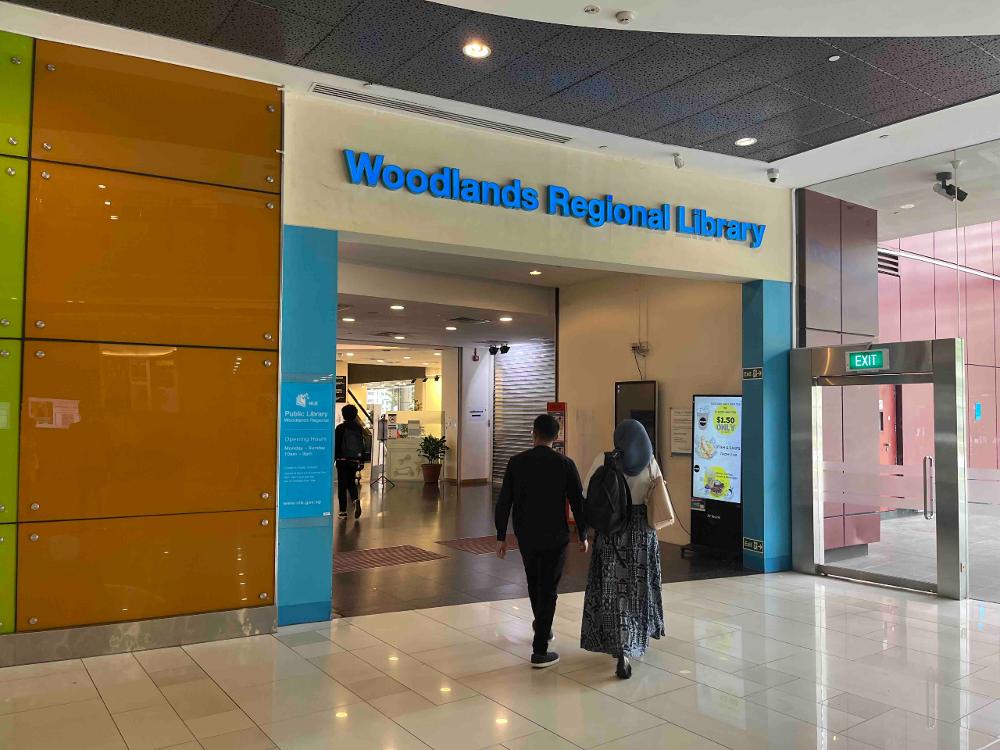 IMAGE: NICHOLAS YONG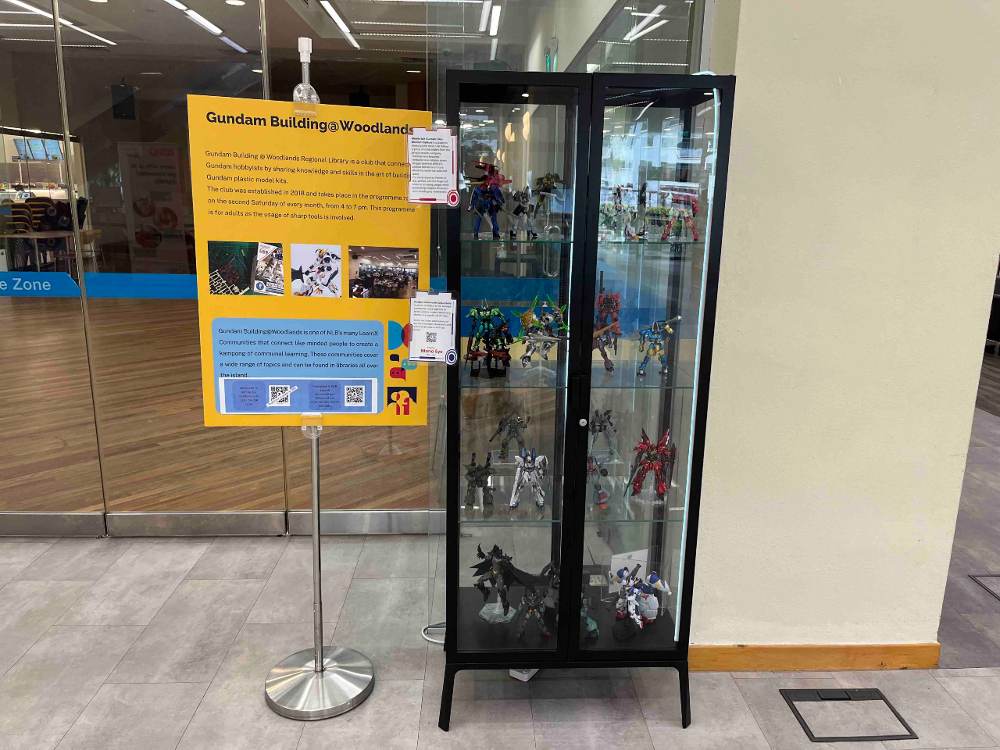 IMAGE: NICHOLAS YONG
When the rain eased to a light drizzle, we crossed over to Woodlands Civic Centre to explore Woodlands Regional Library, the first full-fledged regional library in Singapore. Did you know they even host Gundam building workshops? The library also hosts "MakeIT," a free-for-public makerspace where anyone can try their hand at 3D printing, digital cutting, and robotics - no expertise needed!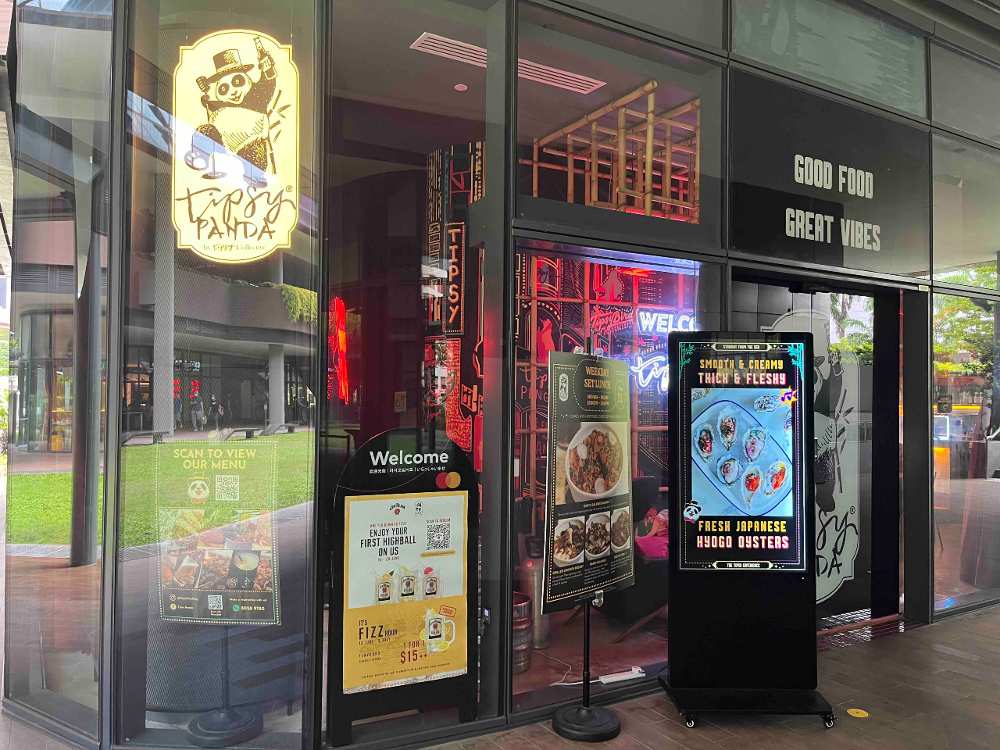 IMAGE: NICHOLAS YONG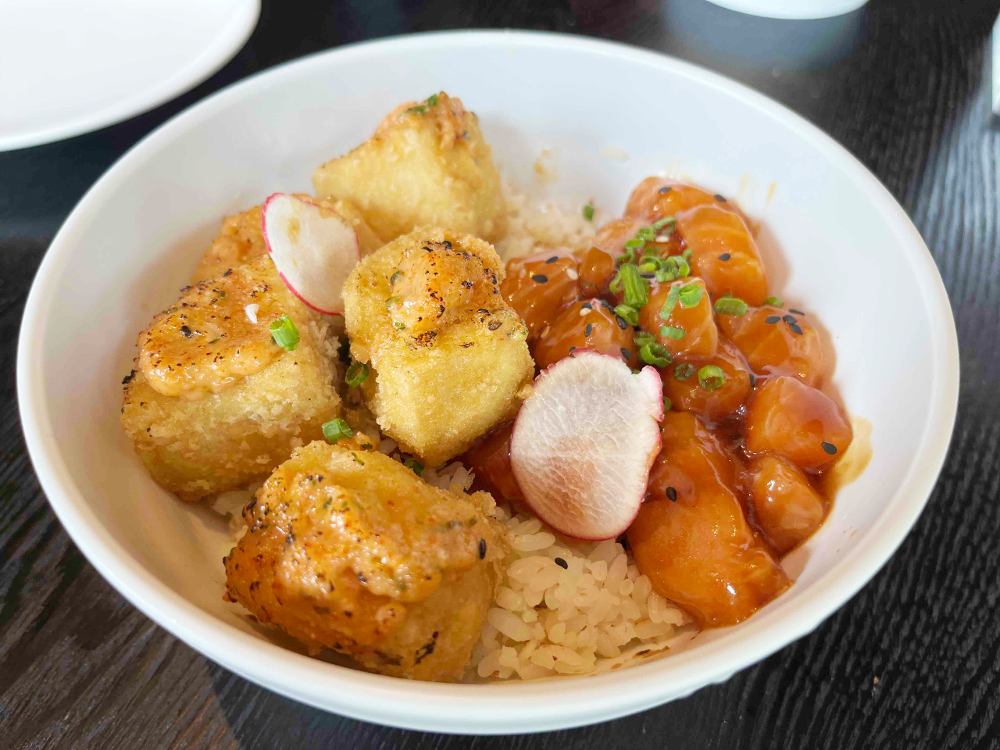 IMAGE: NICHOLAS YONG
Feeling a bit peckish, we headed to nearby Tipsy Panda for lunch. They had a few delicious choices on their lunch menu like baked sea bass and ribeye steak. We went for the shoyu salmon sashimi, served with mentaiko sauce atop crispy fried tofu (pictured above). In the evening, this eatery transforms into a chill hang-out place with good vibes to unwind after work.
It was time to burn off those calories, so we strolled along the boundaries of Woodlands' car-lite area heading north. There are rows of HDBs opposite this future business district, with a number of up-and-coming developments.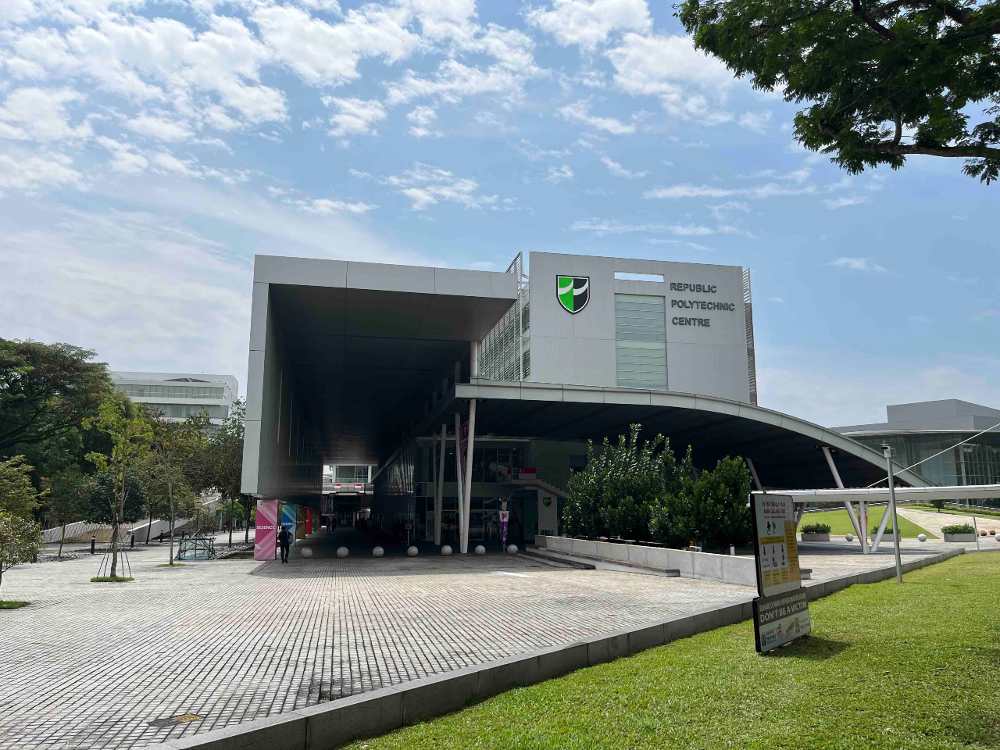 IMAGE: NICHOLAS YONG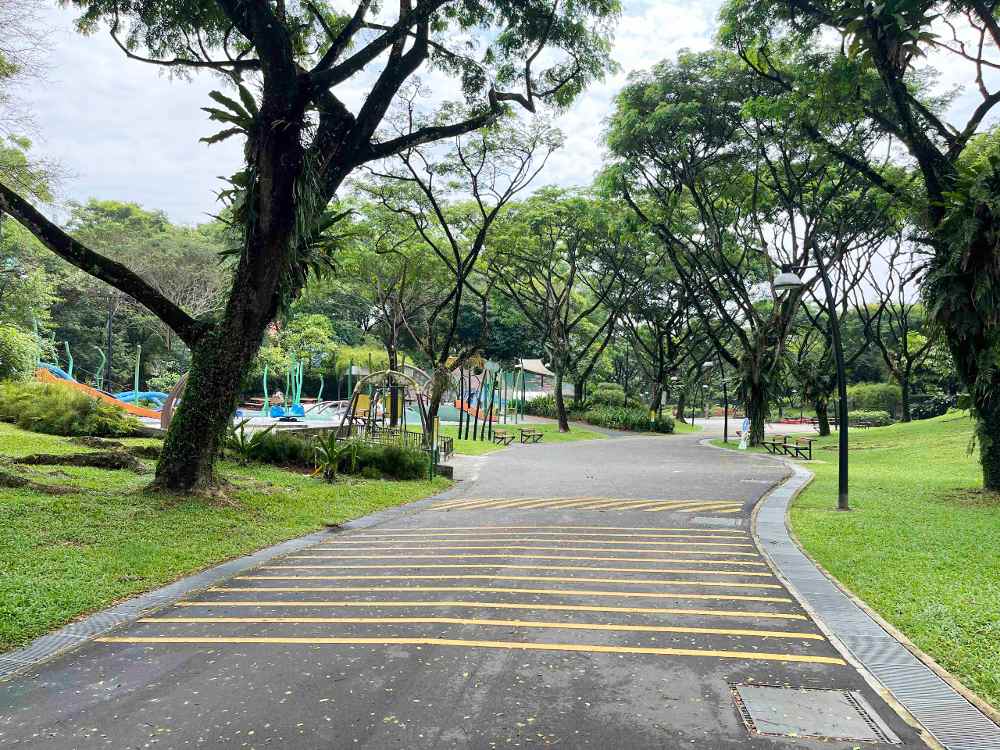 IMAGE: NICHOLAS YONG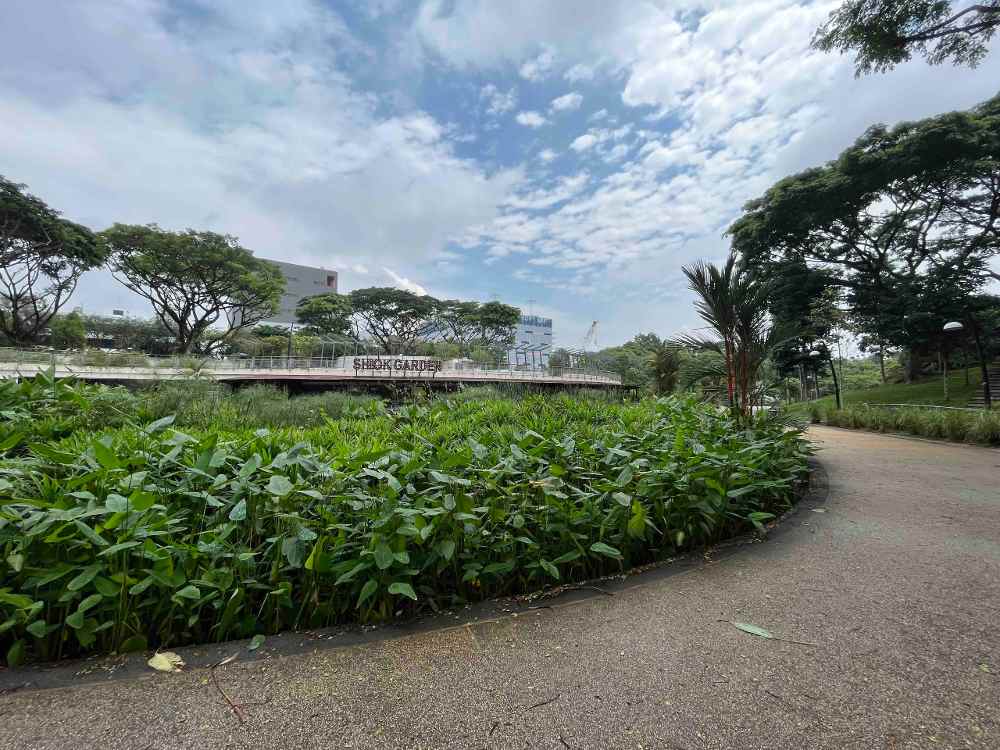 IMAGE: NICHOLAS YONG
North of Woodlands Central, we found Republic Polytechnic and the sprawling Admiralty Park. This is the largest park in the north, and home to one of the biggest outdoor playgrounds - heaven for kids (and parents who need a break).
As we headed back towards Causeway Point, we spotted even more exciting developments, including the site of the future Johor Bahru-Singapore RTS that we can't wait to try. The walkways were well-paved and cyclist-friendly, with covered paths cutting through Woodlands Central, making it super convenient for residents of nearby HDBs.
Verdict: Woodlands Central is a thriving and promising area, and we can't wait to see what the future holds for this car-lite district, especially with upcoming projects like the RTS.
Singapore car-lite areas
HDB and LTA have designated several areas in Singapore as "car-lite" zones, which are designed to be more pedestrian- and bicycle-friendly, and have fewer cars on the road.
This is part of the Government's efforts to reduce our carbon footprint and promote a more sustainable transportation system. For example, these "car-lite" areas will have fewer parking lots, freeing up space for more public facilities and greenery. Parking will be prioritised for residents instead.
Btw, "car-lite" does not mean "car-free" - the idea is to transform the infrastructure to become people-first rather than be car- and road-centric.
Existing places to be developed into "car-lite" areas:
One-North
Springleaf
Marina South
Jurong Lake District
Bayshore
Woodlands Central
Pearl's Hill
Tanjong Rhu
"Car-lite" areas in development:
Jurong Innovation District
Punggol Digital District
Kampong Bugis
Woodlands North
Ulu Pandan
Mount Pleasant
Tengah Keppel Club