An Oyster-rific Experience Awaits At The 10th World Oyster Festival
Judging by the passenger volume at our airport, it seems like things are getting back to normal real fast. In fact, in May, Transport Minister S. Iswaran announced that "passenger movements at Changi have more than doubled from about 18% of pre-COVID levels in March to close to 40% in the end of April".
But foreigners - of the human kind - from Canada, USA, Australia, Ireland, France, Japan and New Zealand aren't the only ones making their way to our sunny island.
So too are those countries' bivalve molluscs - yes, we're talking about oysters.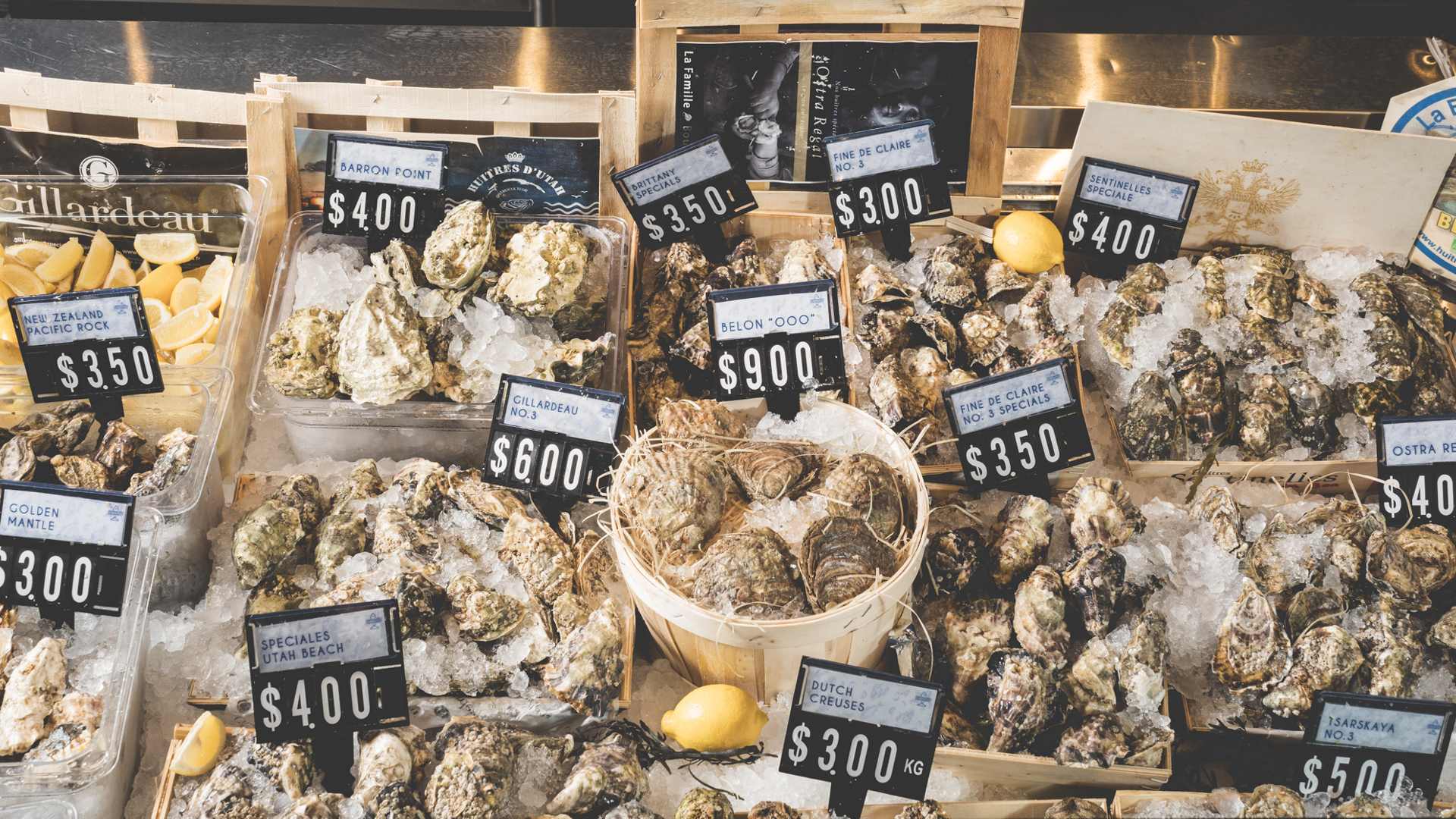 Greenwood Fish Market is organising its 10th World Oyster Festival, which is essentially a "pub crawl" for oyster lovers - beginners and connoiseurs alike.
This year's event, which has been extended to 31 Aug 2022 due to popular demand, will feature 29 varietals from seven countries. (However, stock availability might vary based on how the current COVID-19 sitch affects shipments.)
"After 10 years, we've almost doubled the selection of our oysters," says founder, David Lee.
"Now that the event is becoming more popular, we even have customers flying into Singapore to partake in our festival!"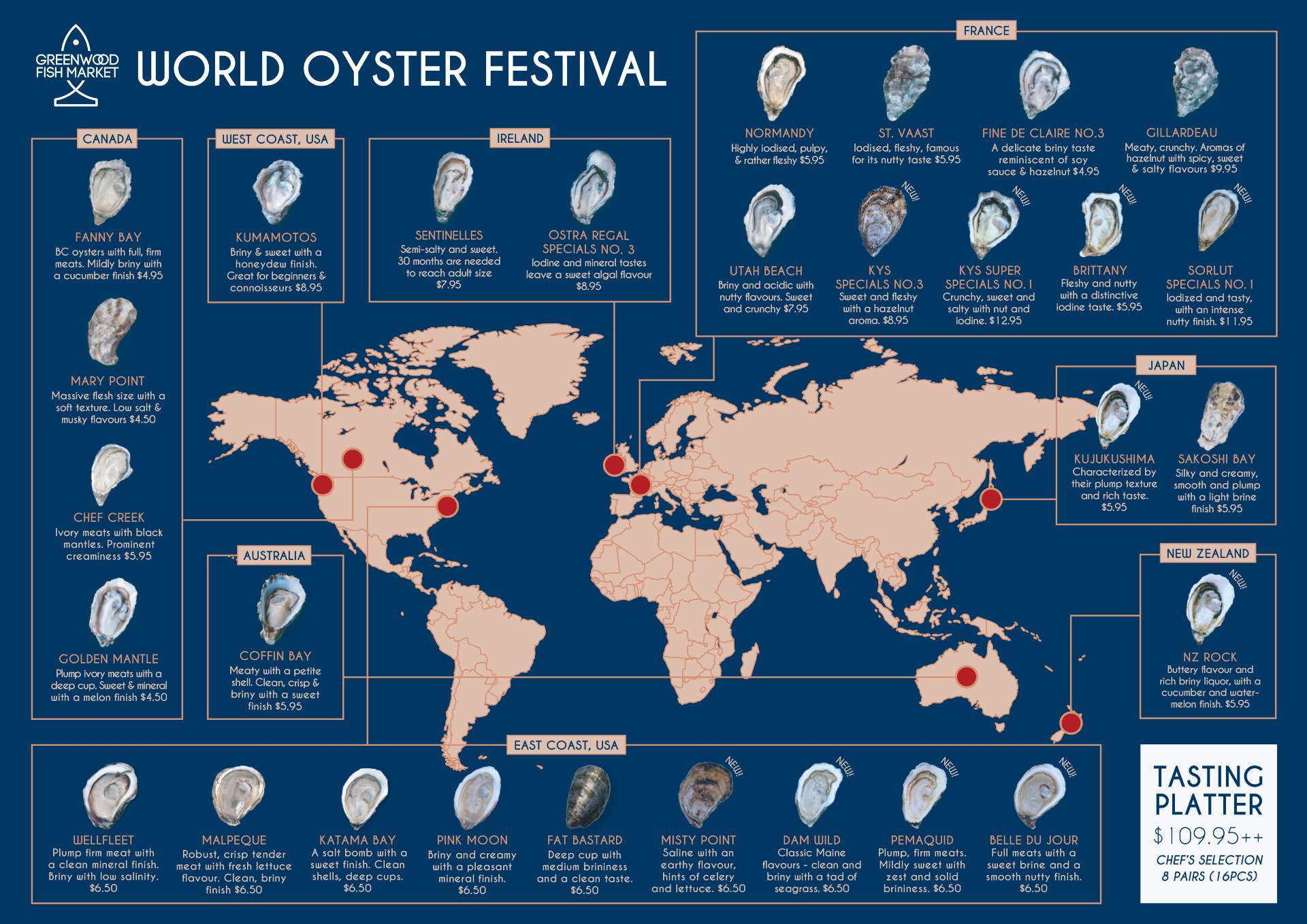 Out of the 29 oyster varietals offered at this year's festival, here are 10 new ones to look forward to:
FRANCE
KYS Specials No. 3, $8.95
Sweet and fleshy with a hazelnut aroma.


KYS Super Specials No. 1, $12.95
Crunchy, sweet and salty with nut and iodine.


Brittany, $5.95
Fleshy and nutty with a distinctive iodine taste.


Sorlut Specials No. 1, $11.95
Iodised and tasty, with an intense nutty finish.
JAPAN
Kujukushima, $5.95
Characterised by their plump texture and rich taste.

NEW ZEALAND
NZ Rock, $5.95
Buttery flavour and rich briny liquor, with a cucumber and watermelon finish.
EAST COAST, USA
Misty Point, $6.50
Saline with an earthy flavour, hints of celery and lettuce. Saline with an earthy flavour, hints of celery and lettuce.


Dam Wild, $6.50
Classic Maine flavours - clean and briny with a tad of seagrass.


Pemaquid, $6.50
Plump, firm meats. Mildly sweet with zest and solid brininess.


Belle du Jour, $6.50
Full meats with a sweet brine and a smooth nutty finish.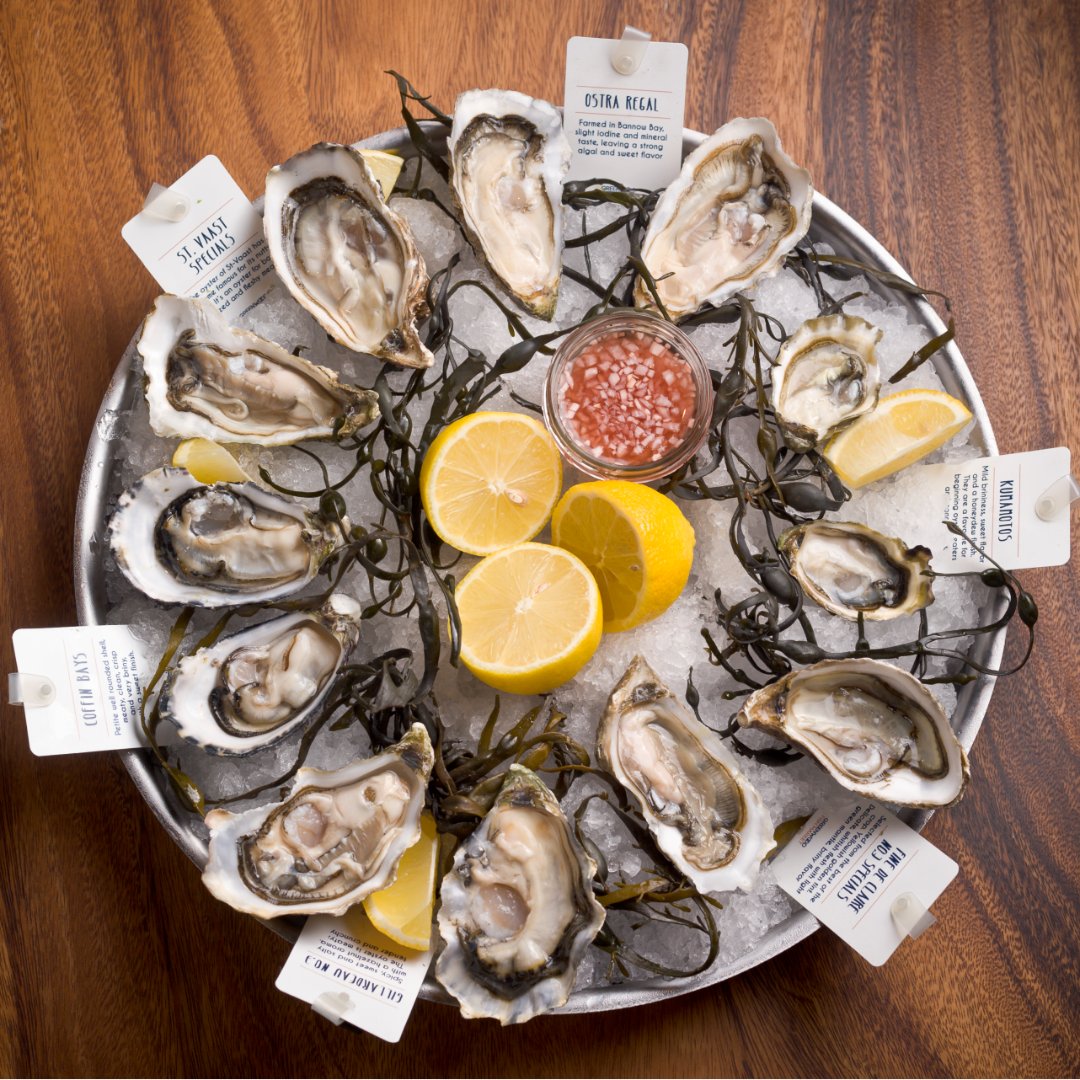 You can choose to whack the oysters à la carte (with a minimum of two pieces per varietal per order) or indulge in the Oyster Tasting Platter ($109.95) featuring the chef's selection of eight yummy pairs.
How to have an oyster-rific time at the 10th World Oyster Festival:
Bon appétit!
For the latest updates on Wonderwall.sg, be sure to follow us on Facebook, Instagram and Telegram. If you have a story idea for us, email us at [email protected].