Father's Day: Take Dad Here For Great Food And Drinks
If the world had s'more dads like ours, life would be sweet. Because our dads, they just can't be beet. We can hardly espresso how much our dads mean to us, so we came up with some dad joke-style food puns to commemorate Father's Day.
That, and some suggestions for where to take our favourite male parent to thank him for pudding up with us.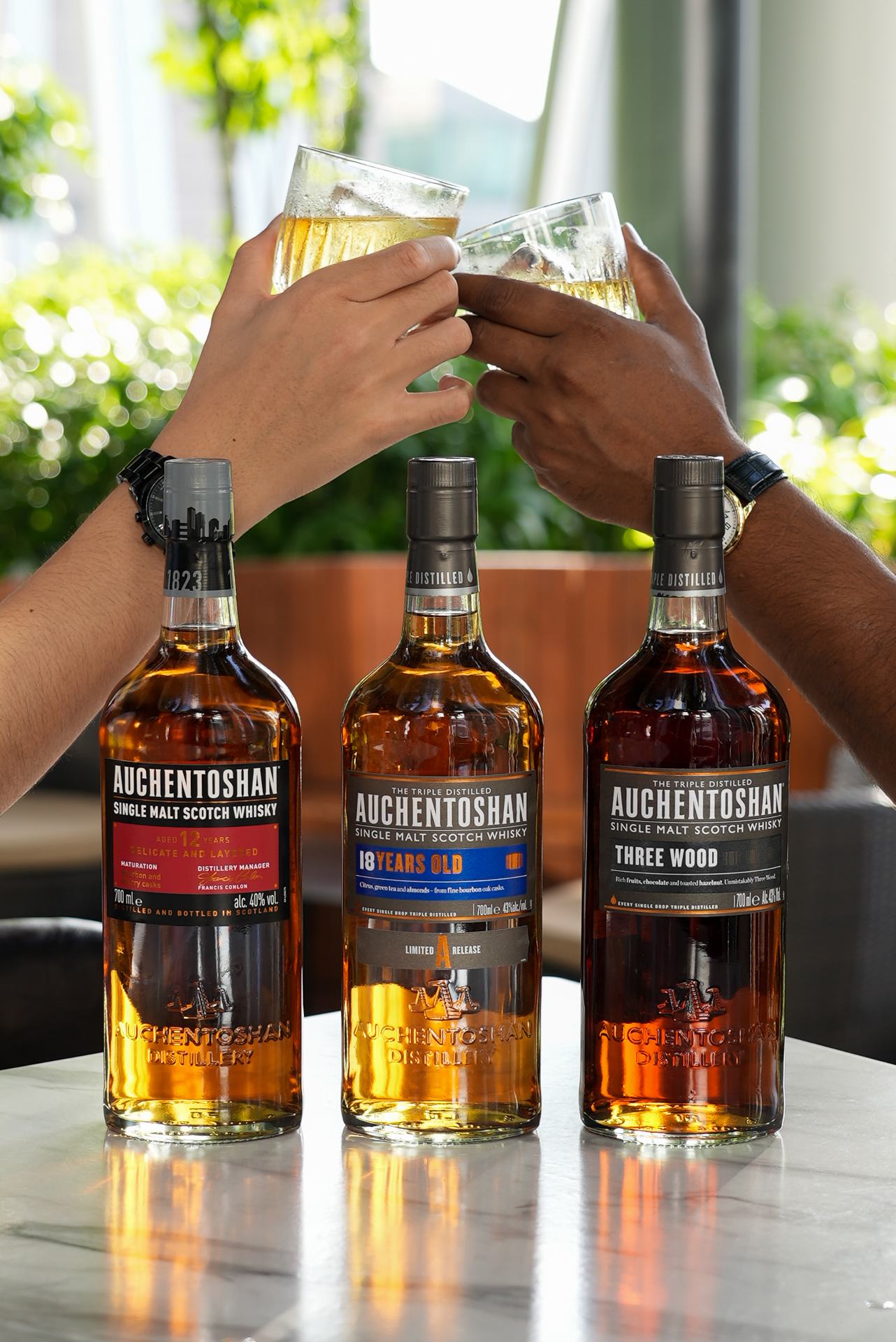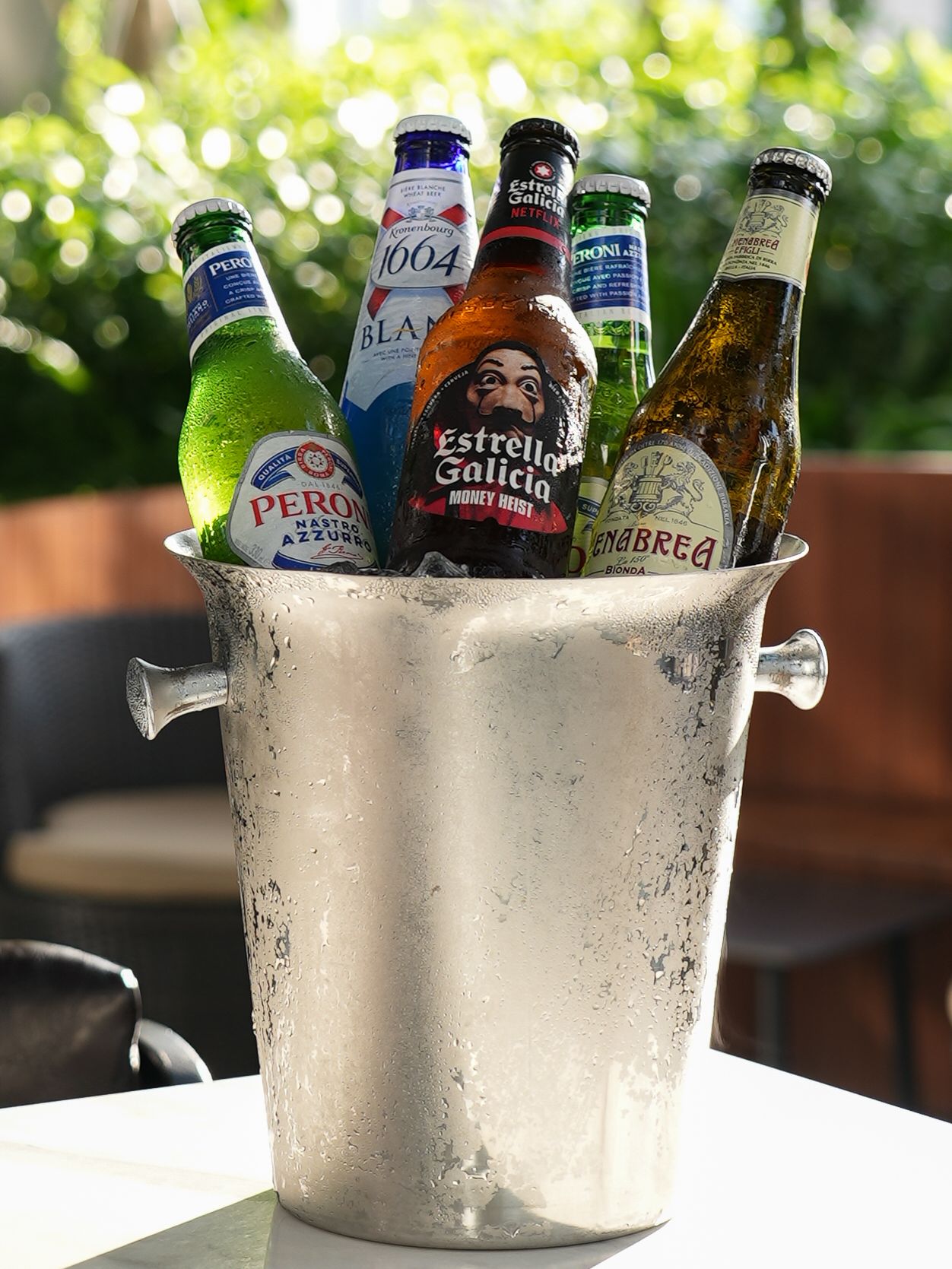 Sol & Luna
If you're the sort to share a tipple or three with Dad, then take your old man out for an Auchentoshan Whisky Flight ($58 for three glasses, from 5pm to 8pm, 13 to 30 June) at Latin-European bistro Sol & Luna.
Auchentoshan's whiskies are known for their triple distillation process that yields easy to appreciate, ultra-smooth blends. The flight features Auchentoshan 12 Years, a Lowland single malt whiskey; 18 Years, redolent of fresh tobacco leaves accented with green tea and almonds; and Three Wood, matured in American bourbon, Spanish Oloroso sherry, and Pedro Ximenez sherry wood casks.
Enjoy the flight with snacks from the a la carte menu, or indulge in the pleasure alongside a wood-fired Sanchoku F1 striploin bone-in steak with a 4/5 marbling score ($203, serves up to three people, available from 13 to 19 June).
If Dad is more of a beer-drinker, there's a bucket of five bottled beers priced at $45 (5pm to 8pm, 13 to 30 June) that includes Menabrea, Peroni, and Kronenbourg Blanc.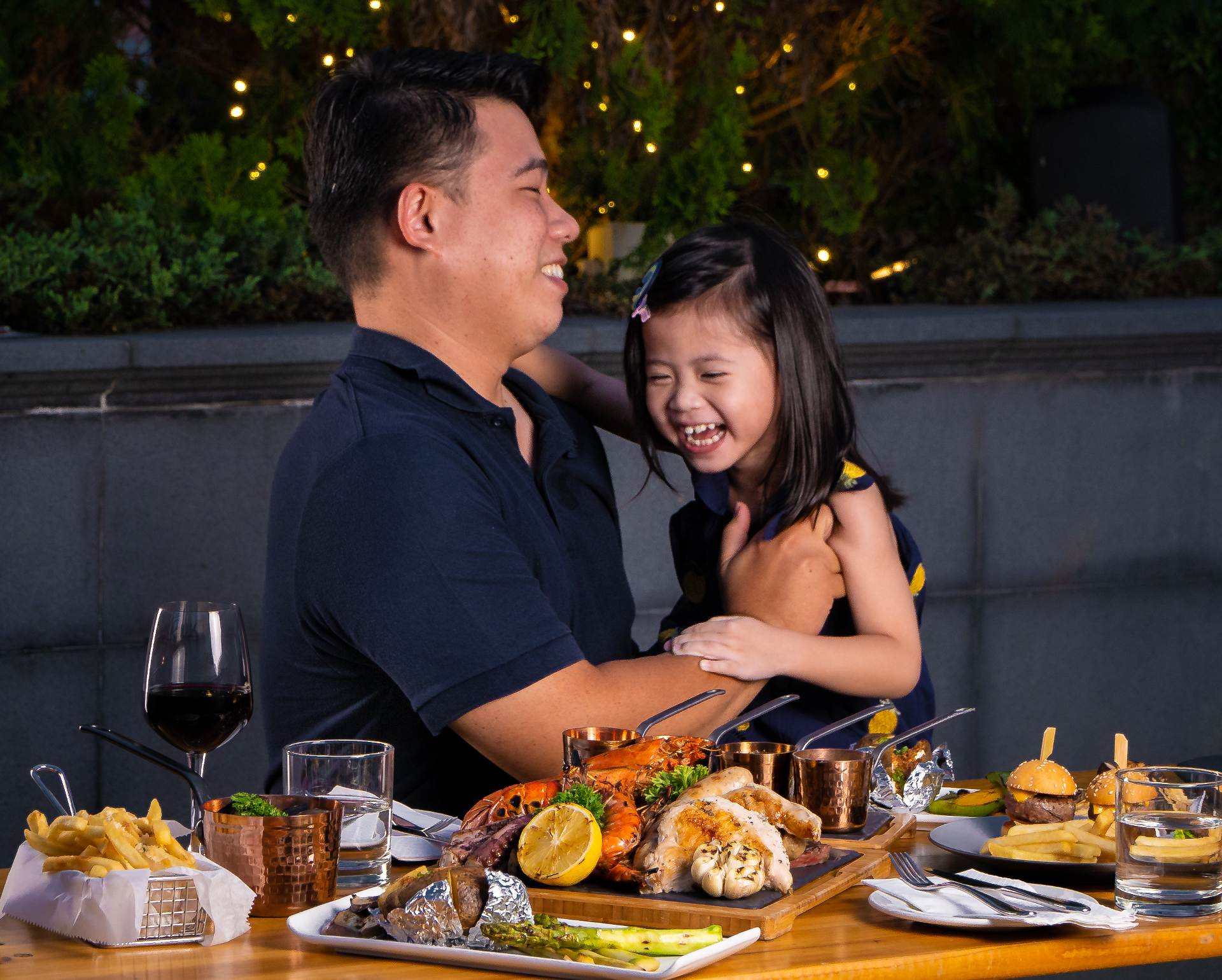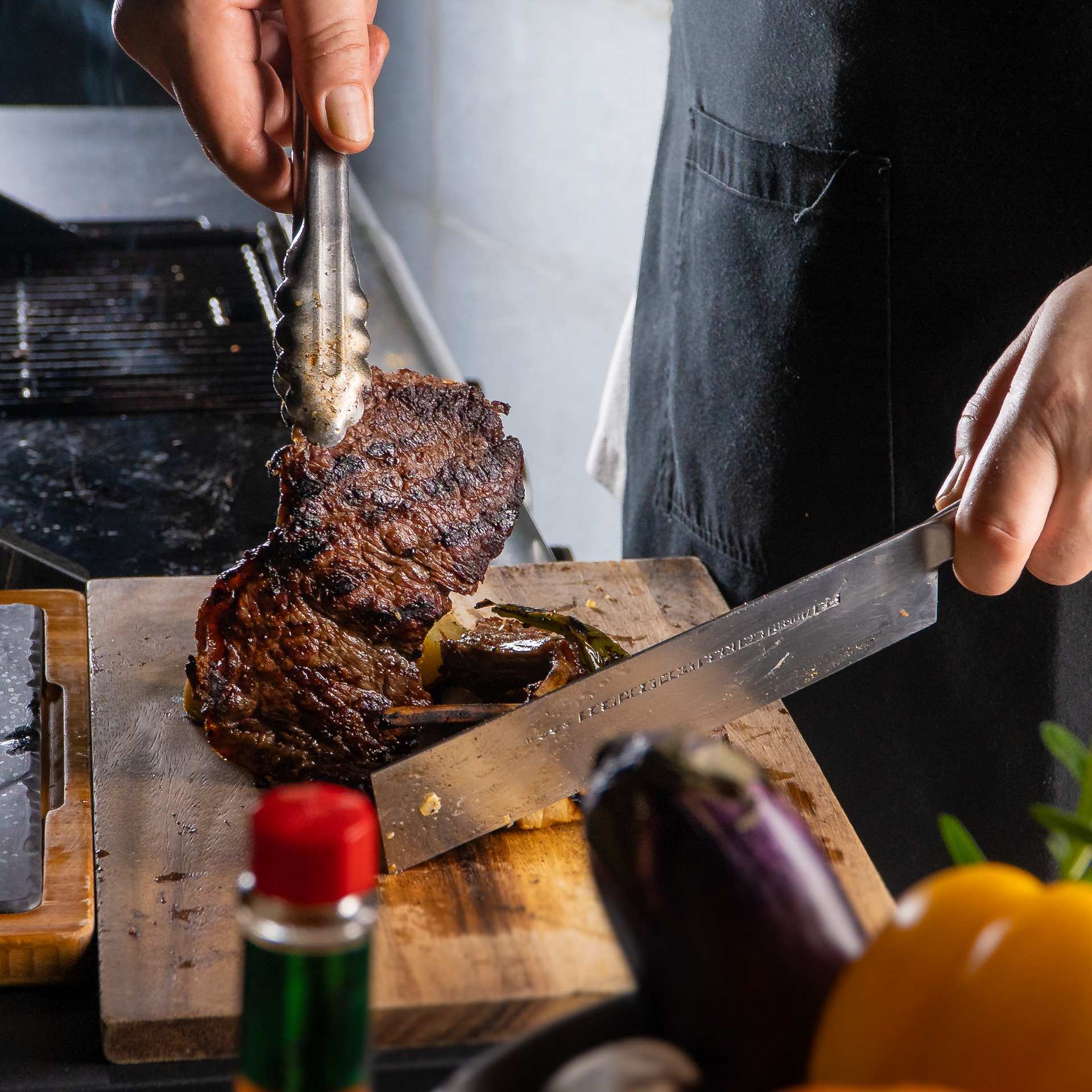 Tablescape
Dad may be the master of the grill at home, but at Tablescape, he doesn't have to slave over hot coals to enjoy a platter of barbecued treats with a fab view of the city skyline. Instead, dads can sit back on comfy sofa seats at the restaurant's rooftop garden and be served the likes of a BBQ Seafood Platter ($78), heaving with king prawns, lobsters, mussels and octopus.
Naturally, there's a BBQ Meat Platter ($68), with grilled organic baby chicken, beef striploin and bratwurst sausages. To level up, ask for the Grand Meat Platter ($118) that includes a gorgeous slab of well-marbled Sanchoku wagyu and smoked lamb rack. All that is served with various vegetable sides, sauces and a selection of carbs (truffle fries, anyone?).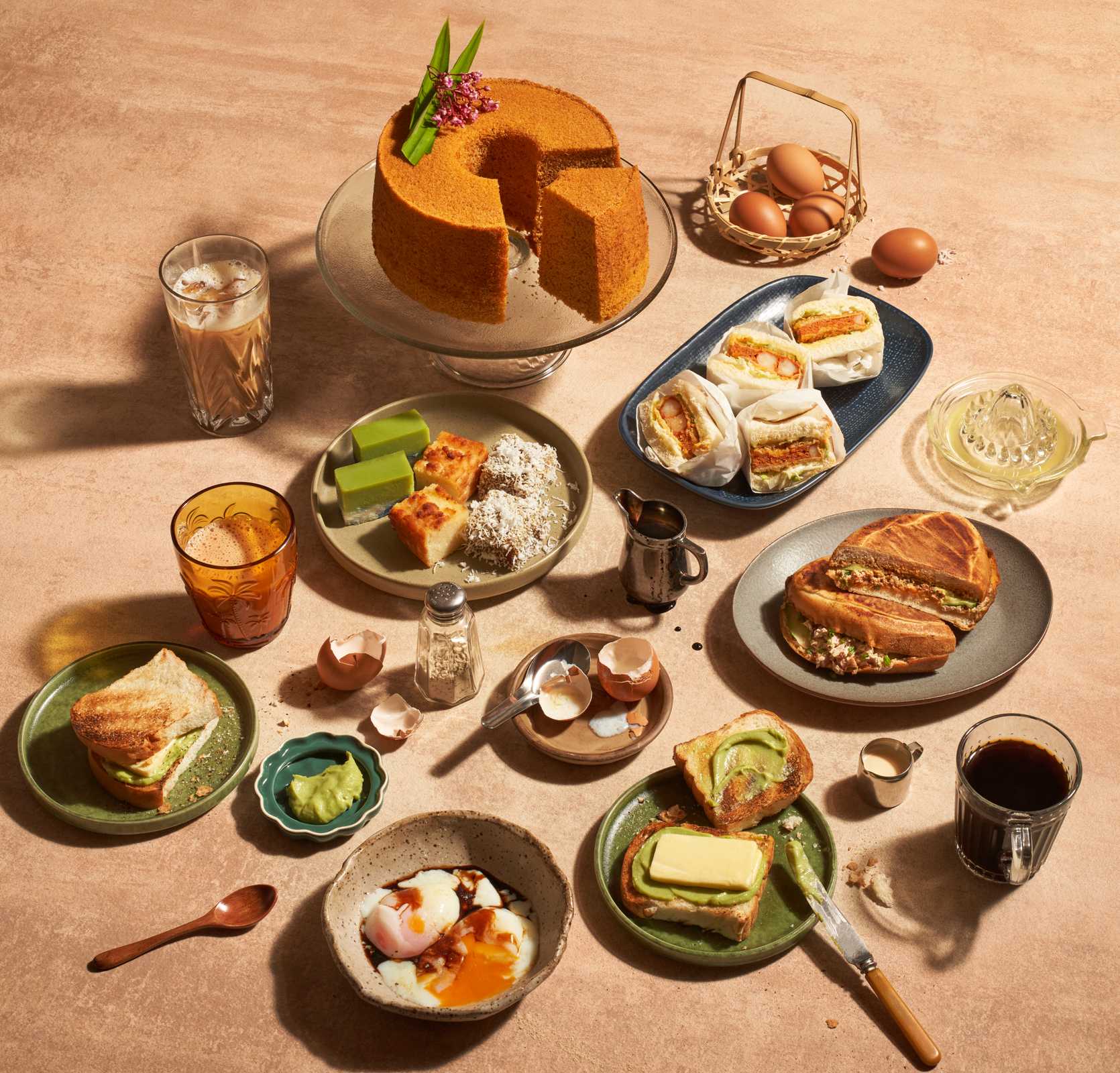 The Coconut Club
Now in a stylish new guise in a two-storey shophouse along Beach Road, The Coconut Club is a wonderful place to take dad out for a satisfying breakfast, lunch or dinner.
If he's a morning person, hotfoot it over between 8.30am and 10.30am on weekends for the excellent kaya toast ($6.80) – beautifully charred, thick slices of airy bread stuffed with a slab of French butter and velvety jade-hued house-made kaya. Dipped in perfectly cooked soft-boiled eggs, they are without doubt, the breakfast of champions.
The otak katsu sando ($7.80) is another delicious option to kick off your morning. Of course there's nasi lemak – fluffy grains of rice perfumed with coconut milk and a bevy of delicious dishes including the not-to-be-missed percik kambing ($38, charcoal-grilled Australian lamb short ribs marinated in coconut milk and tamarind) and ayam goreng berempah ($18.80 for a nasi lemak set).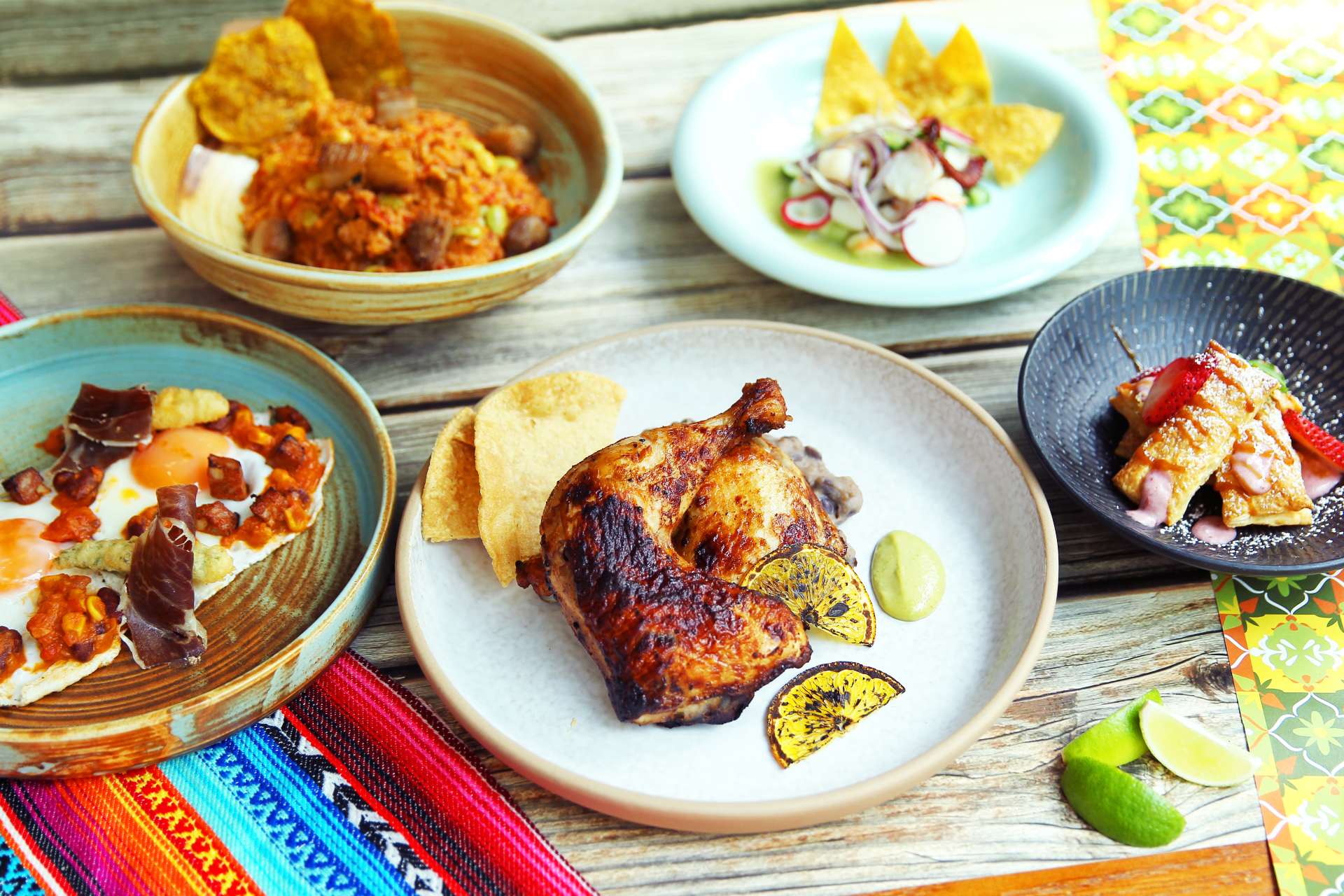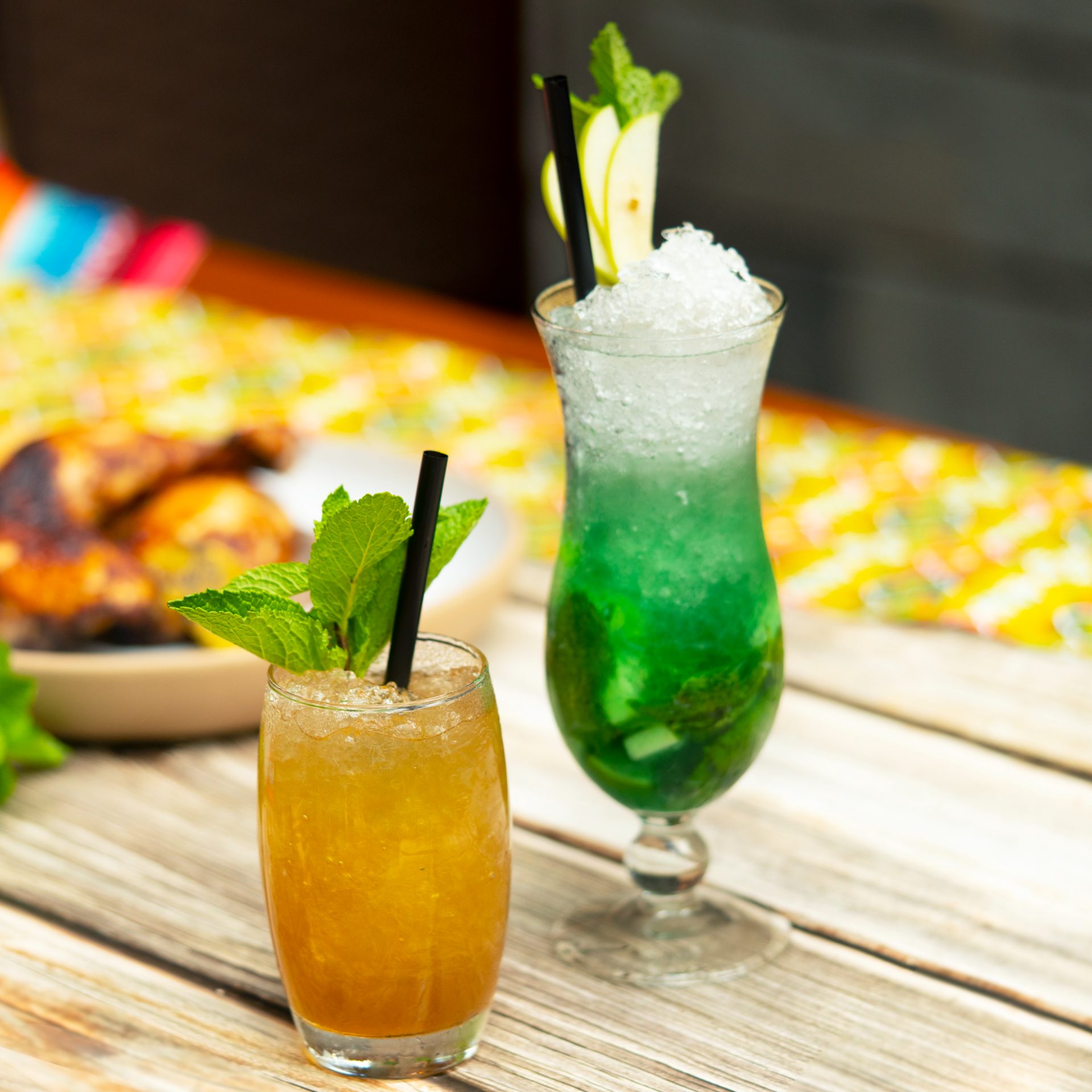 Tonito
At this colourful restaurant, celebrate dad with a hearty Latin American ($150 for two) brunch, serenaded by the gushing sounds of Jewel's rain vortex. The meal kicks off with mariscos aguachile, a zesty salad with baby scallops, prawns and octopus, gently spiced with chillies, before a plate of sunny side-up eggs with jamon, chorizo and avocado hits the table.
There is Latin-American comforts aplenty, including arroz con gandules (Puerto Rican pork and rice spiced with piquillo peppers), Cuban mojo chicken with potato puree and tostadas, and a torta de milhojas (a dessert comprising layers of puff pastry, dulce de leche, cream cheese and fruit). The set comes with a lemon-mint cocktail or a virgin Granny Smith mojito spiked with ginger ale.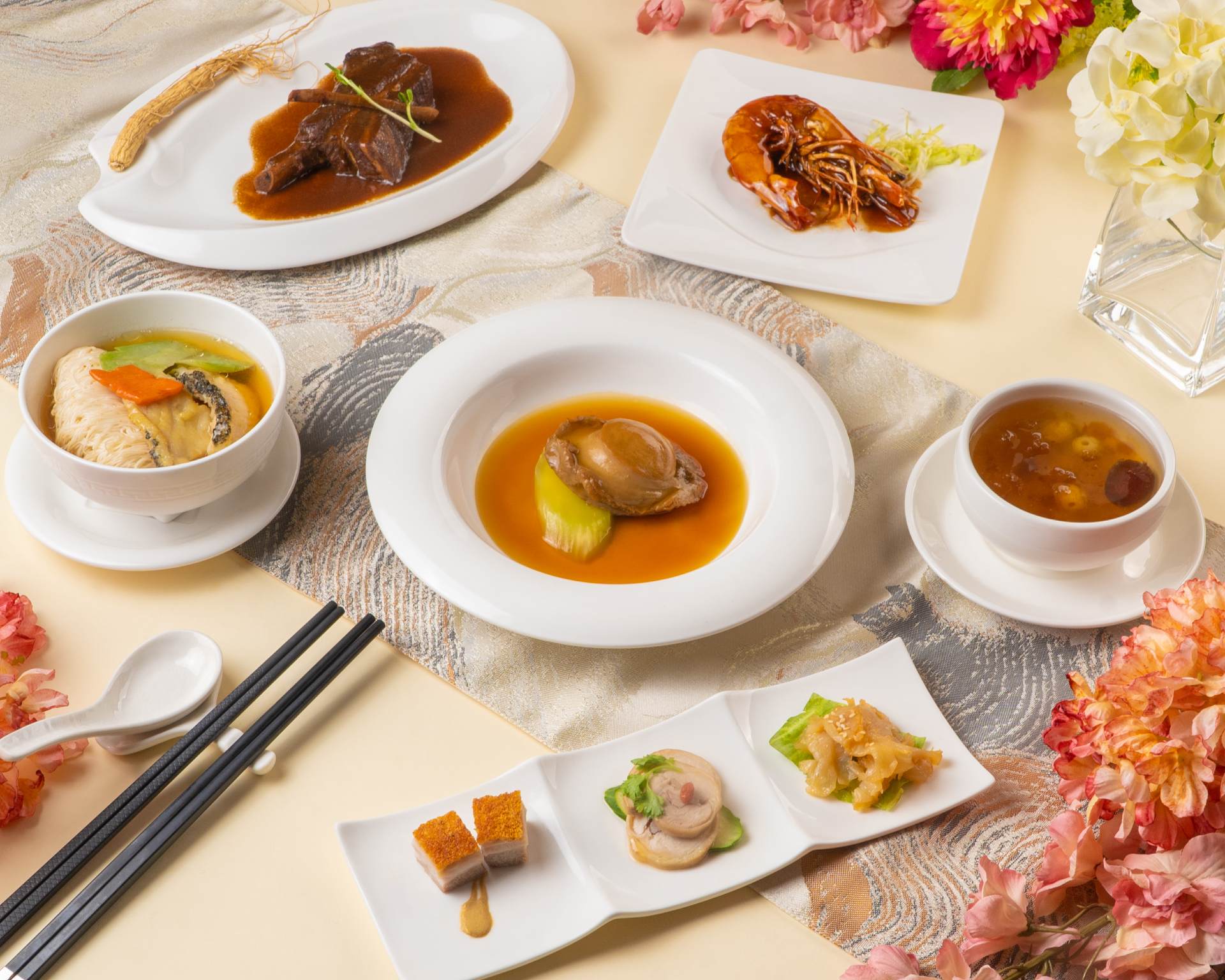 Yan
A healthful boost to the system is always welcome, so Father's Day is good reason to indulge Dad in a Wellness Menu ($108 for 6 courses and $158 for eight courses) at Cantonese restaurant Yan.
Designed with help from Zhongjing Traditional Chinese Medicine, the dishes are formulated to provide nourishment while balancing our vital energies. Ingredients like mandarin peel (to nourish the spleen and lungs) and hawthorn berry (improves circulation and digestion) are used in dishes like roasted pork belly with chilled jelly fish and white sesame, wok-fried spare ribs with ginseng sauce, and mee sua soup with grouper fillet, bitter gourd and wolfberries.
It's a hearty meal, to be sure, and one that helps balance the body to withstand the heat of our tropical climes. Hardworking dads would surely appreciate the virtues of this meal.
For the latest updates on Wonderwall.sg, be sure to follow us on Facebook, Instagram and Telegram. If you have a story idea for us, email us at [email protected].