Go There Eat What: Pasir Ris Central Hawker Centre
From 22 Jul 2021 to 18 Aug 2021 (both dates inclusive), social gathering group sizes will be reduced to a maximum of 2 persons and dining-in at all F&B establishments will cease. For a full list of safety measures, click here.
The information in this article is correct at the time of publishing.
This series is inspired by the National Heritage Board's new digital photography project entitled "Our Hawker Culture: Built for Great Taste", in which four local photographers have captured oft-overlooked features of 12 hawker centres in Singapore. In each edition, we'll highlight one awesome hawker centre and the mouth-watering makan you can find there.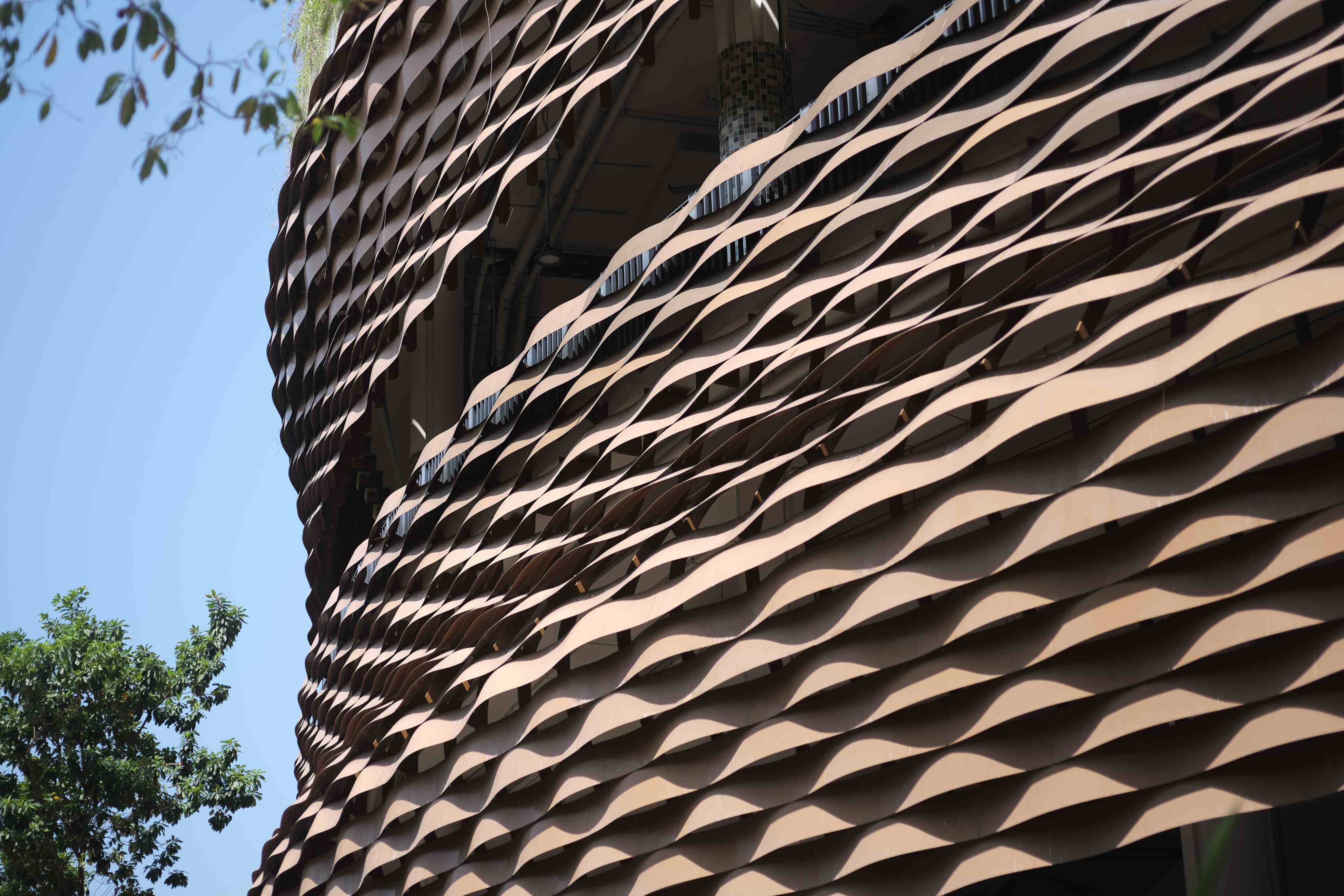 Pasir Ris Hawker Centre opened in 2018 and is the only hawker centre in this town. The centre has been known for offering both traditional hawker food and non-traditional specialty dishes not commonly found in food centres.
Its eye-catchingly organic and iconic design - captured by local photographer Fabian Ong for NHB's digital photography project "Our Hawker Culture: Built for Great Taste" - puts the focus on the maximisation of natural ventilation.
According to CPG Corporation, the architects behind this hawker centre: "The building envelope is largely porous to maximise airflow. This was achieved through a combination of customised metal facade panel system with openings and aerofoil louvres. The high ceilings of the centre were also designed to maximise airflow and circulation."
Now, that's seriously - and quite literally - cool.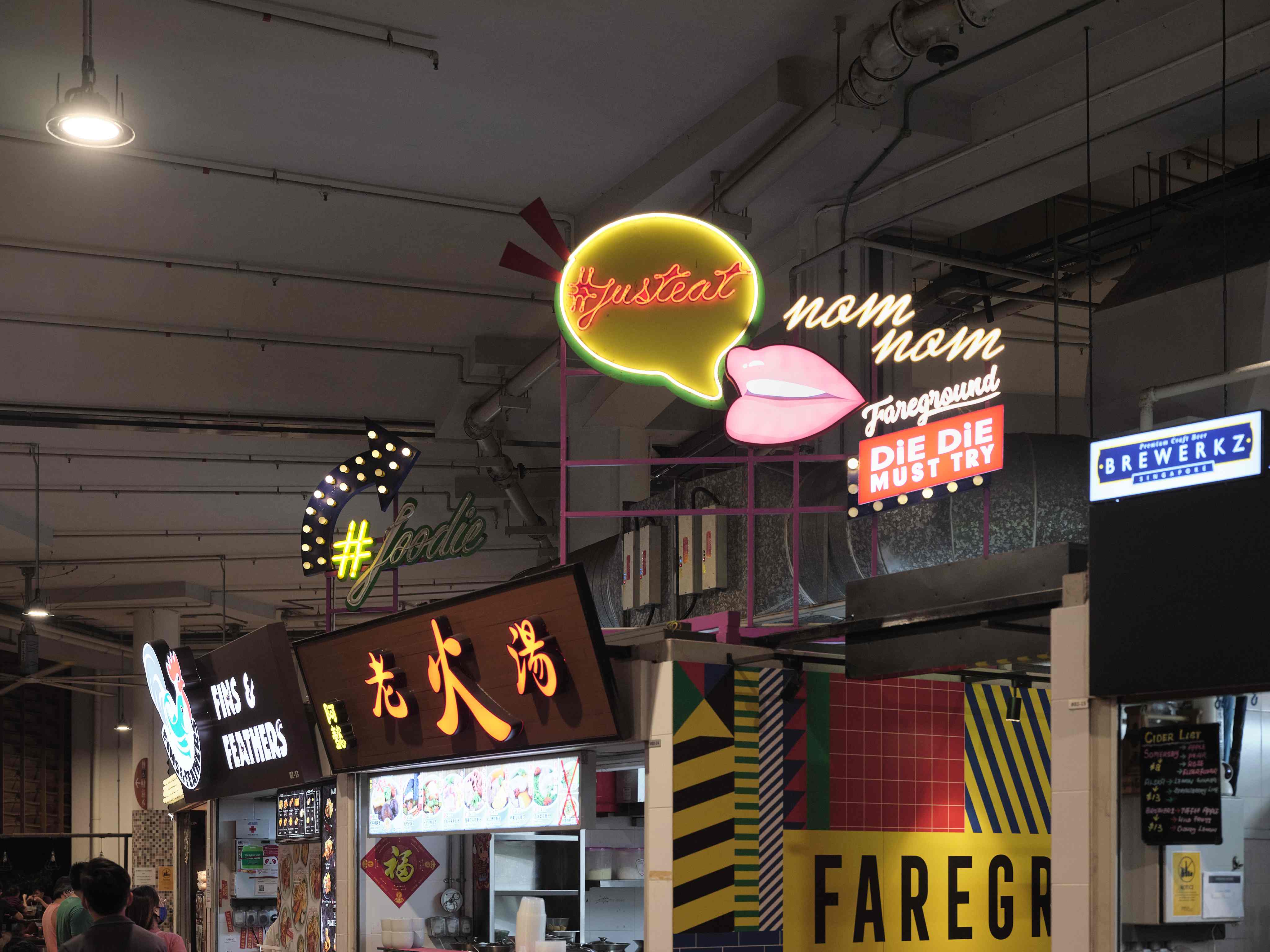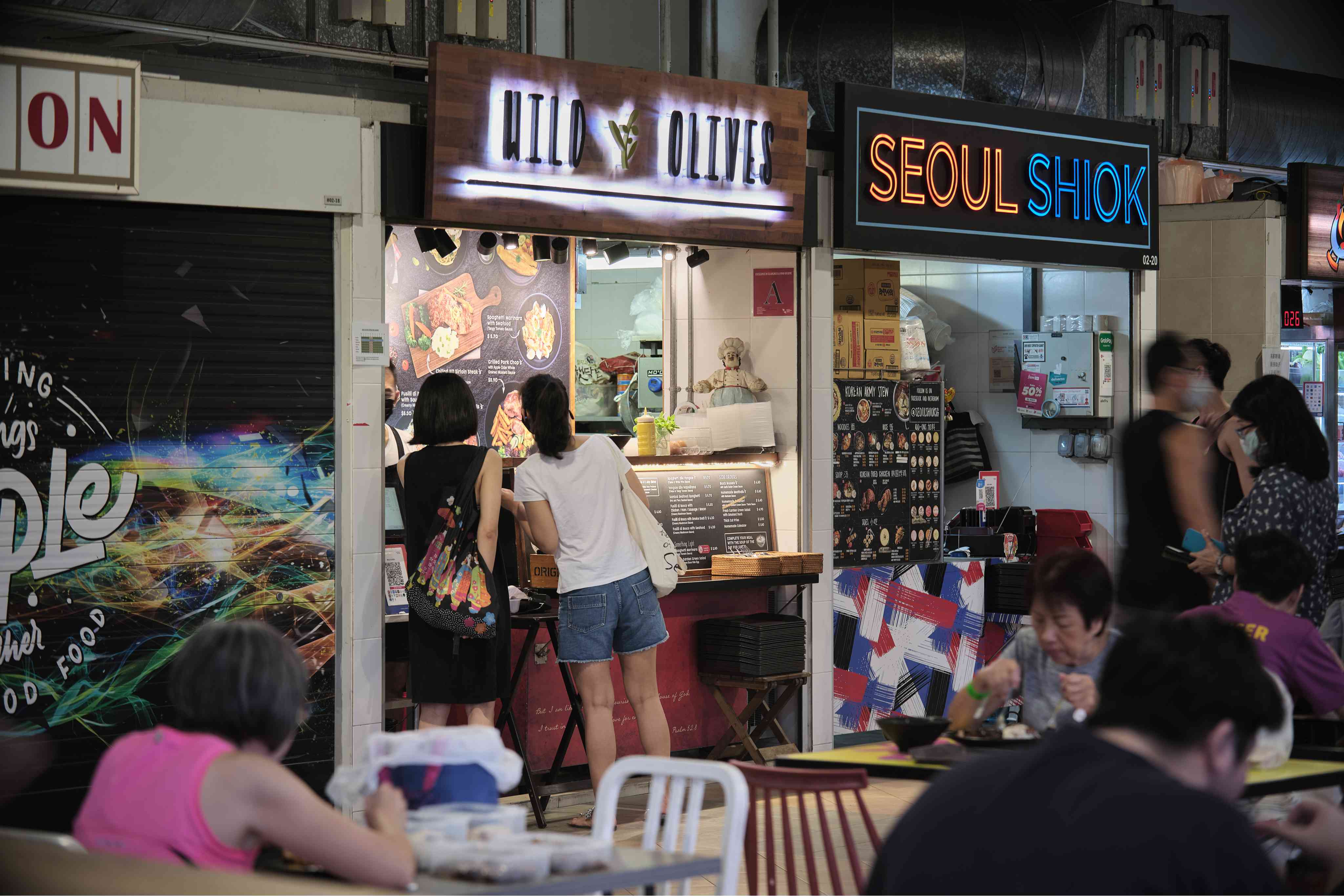 It's touted as a "dual concept hawker centre" - you can find both traditional and non-traditional food served here aka every type of diner also can!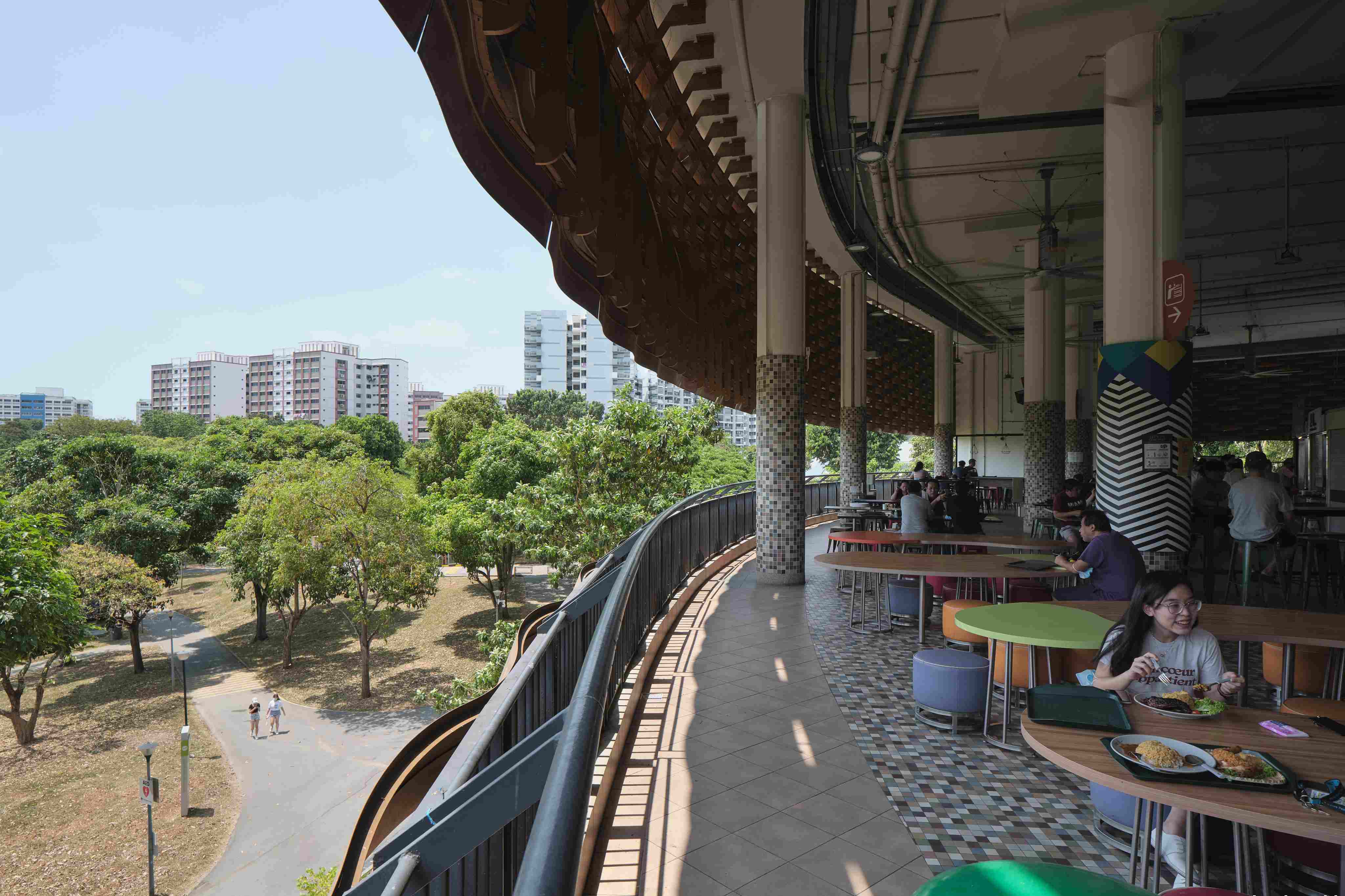 Surrounded by lush greenery with natural ventilation, diners can tuck into their meals with gusto - when there's no COVID-19, of course. For now, here's what to look out for when you want some delicious dapao:

Fins & Feathers
Good ol' fish and chips always hits the spot, and Fins & Feathers is one of the places in Singapore that does it best. Expect deep fried golden fillets of deliciousness with a light and airy batter. They even serve kids-sized meals that can accomodate the younger ones - or those of us who have a modest appetite.
Stall number: #02-13
Happy Saturday to all friends❤️❤️ Craving for Prawn noodles? Have you tried Prawn noodle with Onsen Egg? Please visit us for Fusion Prawn Noodles #udonprawnnoodles #prawnnoodleswithonseneggs

Posted by Prawnaholic SG 虾の传人 on Saturday, June 2, 2018

Prawnaholic

Think prawn mee but upgraded. Prawnnaholic presents a modern and unique take on prawn mee, including toppings like Kurobuta pork and salted egg mayo. King prawns are served in a bowl of noodles and dark soya sauce with succulent pork belly chunks.
Stall number: #02-12
For food that will hold your heart hostage, come to @daburusg. Call your mother, bring your friends - Chinese, Indian,...

Posted by Daburu SG on Friday, February 1, 2019

Daburu
Huge portions of hot buns and chow are available at this Japanese eatery. Their pork belly and beef slices are garnished with sweet mayo and onions. Everything is sandwiched perfectly between buttered buns, and it all just melts in your mouth.
Stall number: #02-11

Tasty Street
The name of the stall is pretty much self-explanatory. And their food is not just tasty, but on the healthier side as well. Tasty Street offers affordable grain bowls filled with meats like lor bak and wagyu beef. The meats are topped with Japanese pearl rice and an onsen egg with various greens.
Stall number: #02-16
For the latest updates on Wonderwall.sg, be sure to follow us on Facebook, Instagram and Telegram. If you have a story idea for us, email us at [email protected].