Makan Time: Festive Family Feasts For Every Budget
'Tis the season for lots of feasting, but lavish meals don't always come with the price tags we wish for. So we've rounded up a host of restaurants with holiday offerings that run the gamut from lunch, dinner and afternoon high tea, at prices that won't break our banks. Better make your reservations now!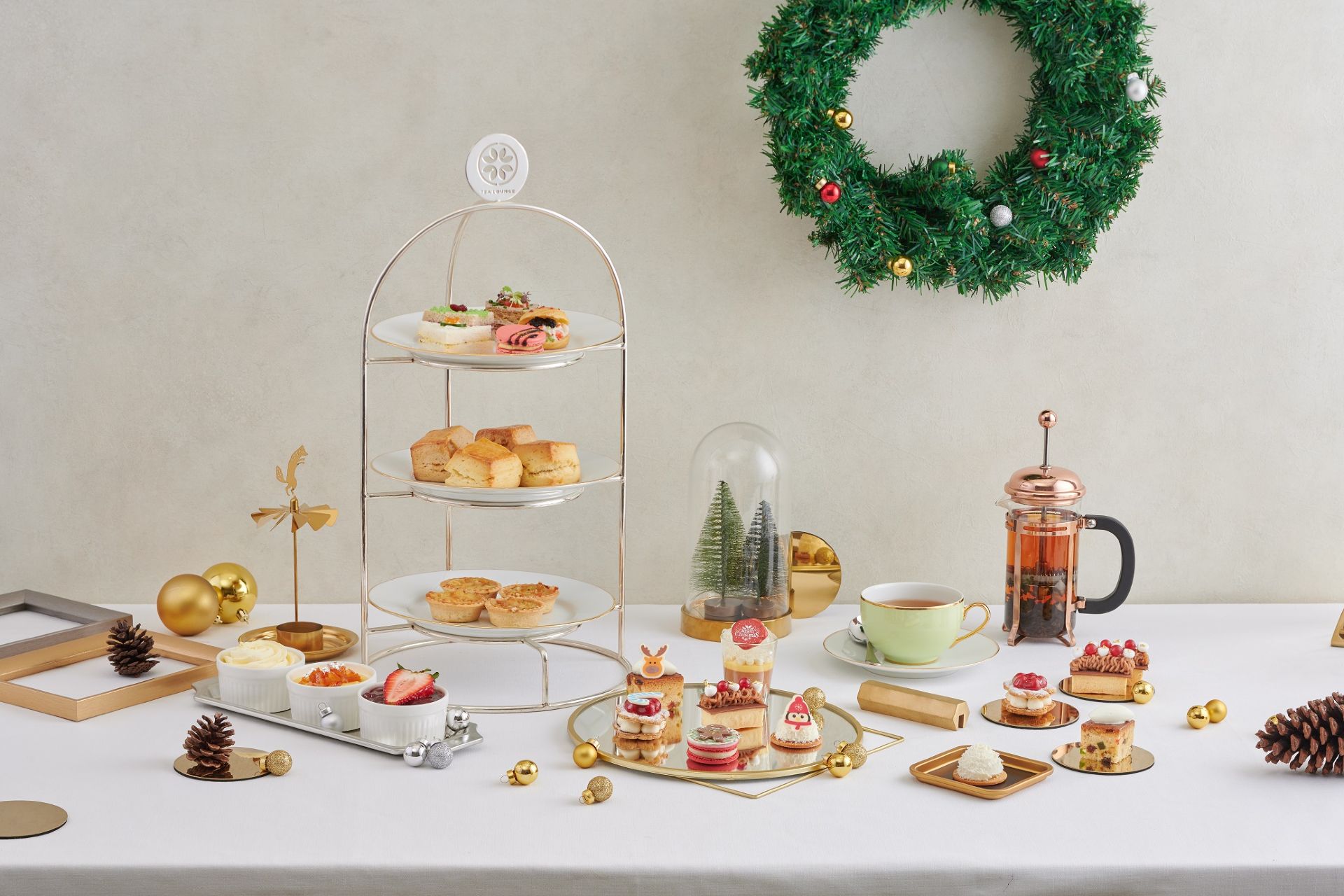 Afternoon High Tea at Tea Lounge, Regent Singapore
Starts from: $48
Aren't the holidays for sleeping in? Why not skip lunch or dinner and opt instead for a scrumptious afternoon high tea where sugar fairies dance above cream-filled sandwiches and the warming scent of Christmas spices cloak oven-fresh pastries? At Regent Singapore's Tea Lounge, there are three-tier afternoon tea sets that start from $48 ($26.50 for children) featuring the likes of coconut cheesecakes, milk chocolate and passionfruit creams, freshly baked scones, pies and cakes. Also available is a more decadent Festive Weekend High Tea, with prices starting from $68 ($34 per child), purveying heartier options like roasted turkey breast with chestnuts and foie gras.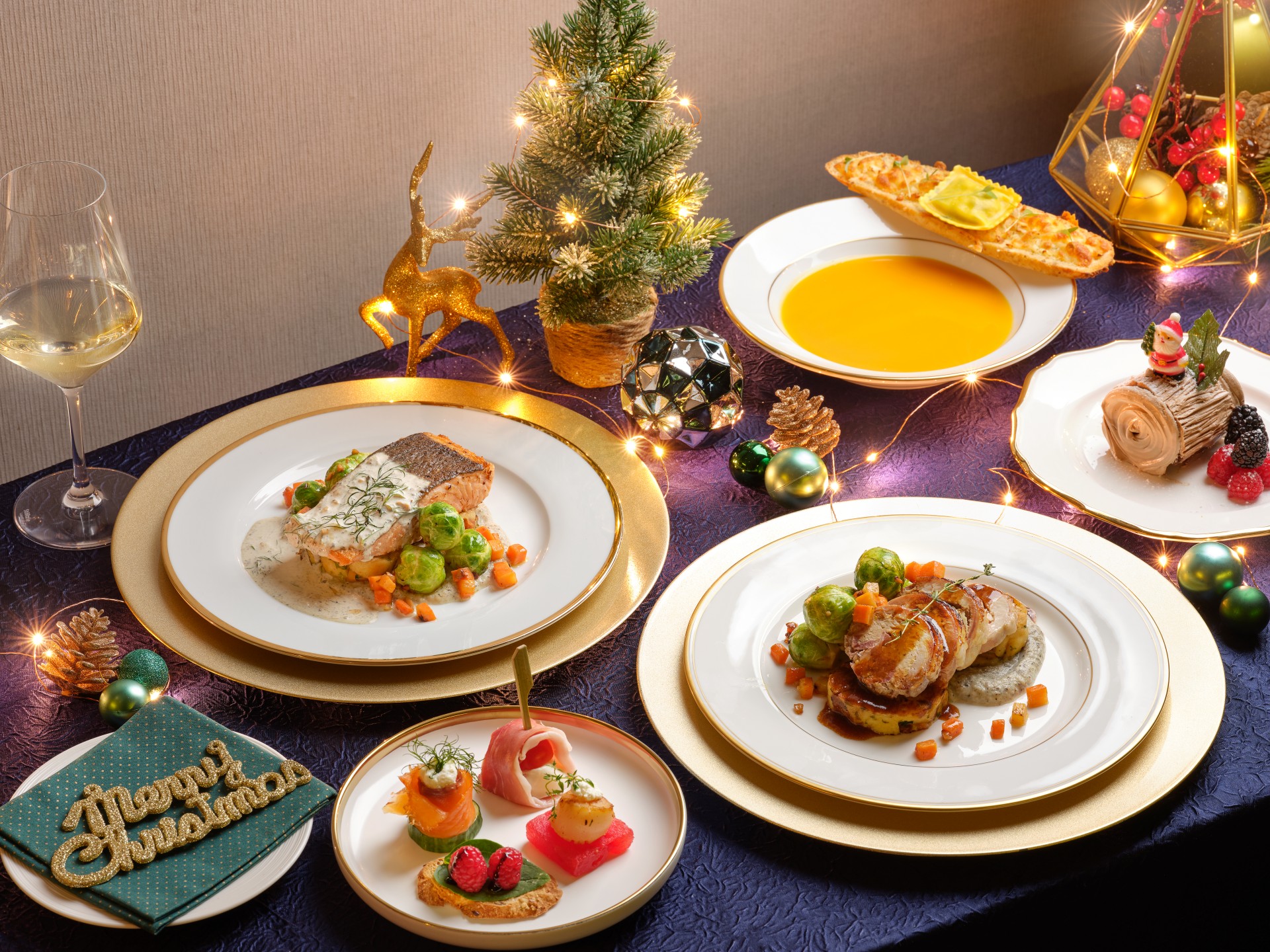 Festive Meals at SE7ENTH, Oakwood Premier AMTD Singapore
Starts from: $25
There is great value to be found in this four-course Festive Executive Set Lunch, available from 21 to 24 December. For $25, you get a soup-of-the-day, French garden greens, a choice of selected mains such as Christmas gnocchi with creamy Neapolitan sauce, and a cup of Nespresso coffee or Monogram tea. In the evenings, SE7ENTH's Ode To Christmas menu features more decadent offerings such as a platter of canapes that include prosciutto-wrapped caprese and pan-seared scallops with watermelon, and a main course of smoked turducken roulade. The festive four-course dinner is priced at $88 per person.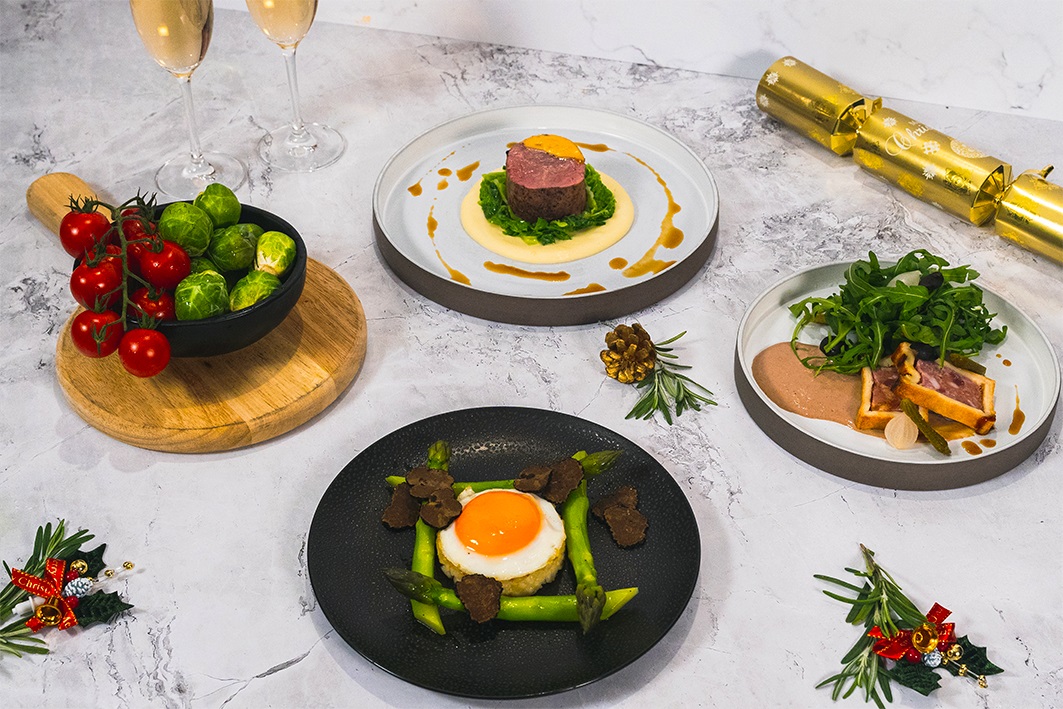 Four-Course Festive Set Menu at Xperience, SO/Singapore
Starts from: $88
Available throughout December (except from 24-26 December), the four-course festive menu ($88) at this atmospheric restaurant comes with warm, hearty offerings. Highlights include homemade pate en croute and chicken liver mousse, and pan-seared seabass with roasted winter vegetables. For dessert, there's a classic Christmas pudding topped with brandy butter and wild berry compote. And in the spirit of giving, every pair of diners receives a 30ml bottle of Maison 21G perfume.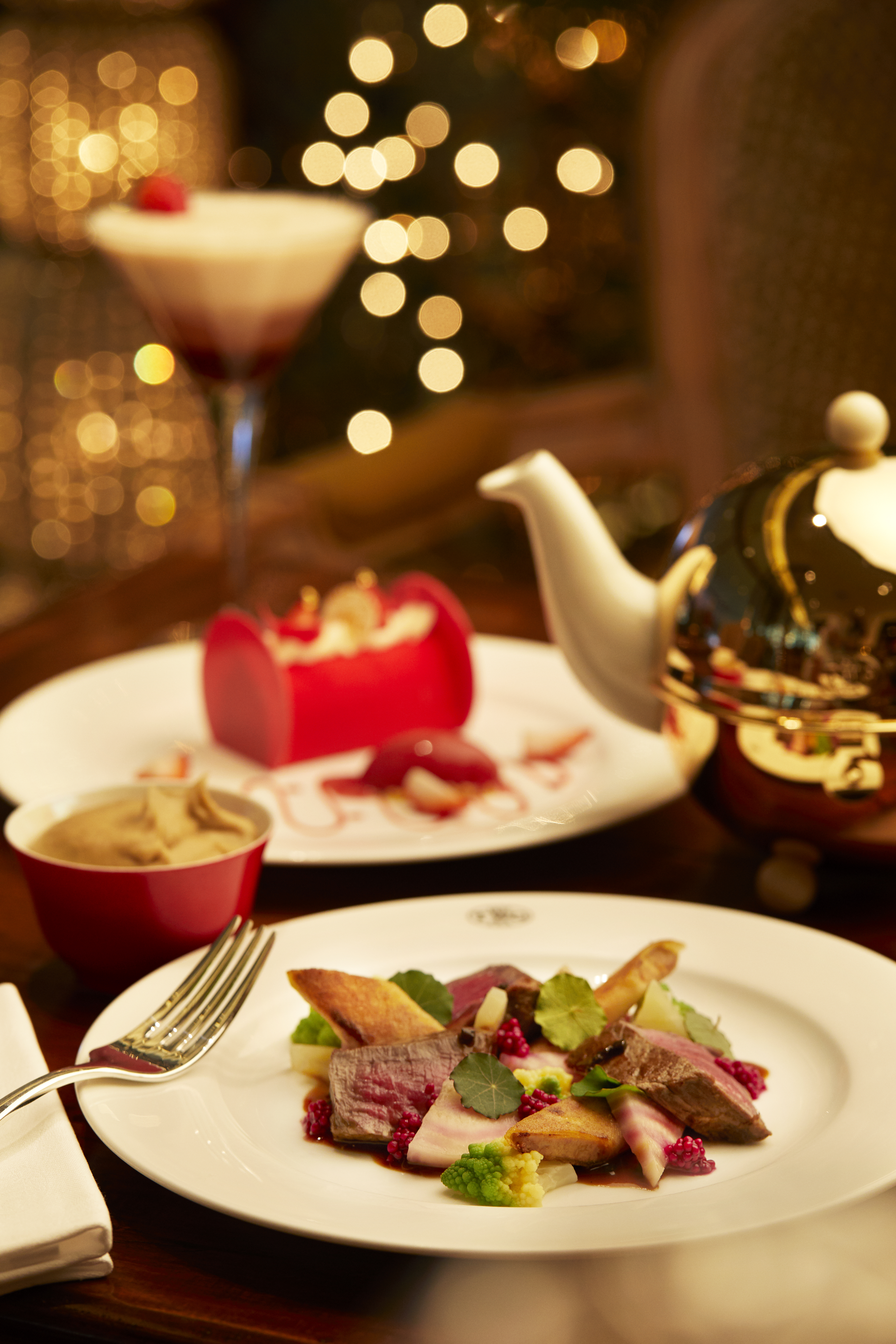 Starts from: $40
TWG Tea's festive menus are always a great excuse to sit and dine in one of its gorgeous salons. Its Christmas sets range from $40 for a main course, hot or iced tea, and dessert, to $52 for a main course, tea, dessert and a cocktail. This year, the main course is a tenderloin of beef served with winter truffle sauce, foie gras crisps and heirloom beets, while for dessert, choose between a Night of Noel Tea-infused chestnut log cake or a sacher chocolate and hazelnut mini log cake with chocolate earl grey ice cream.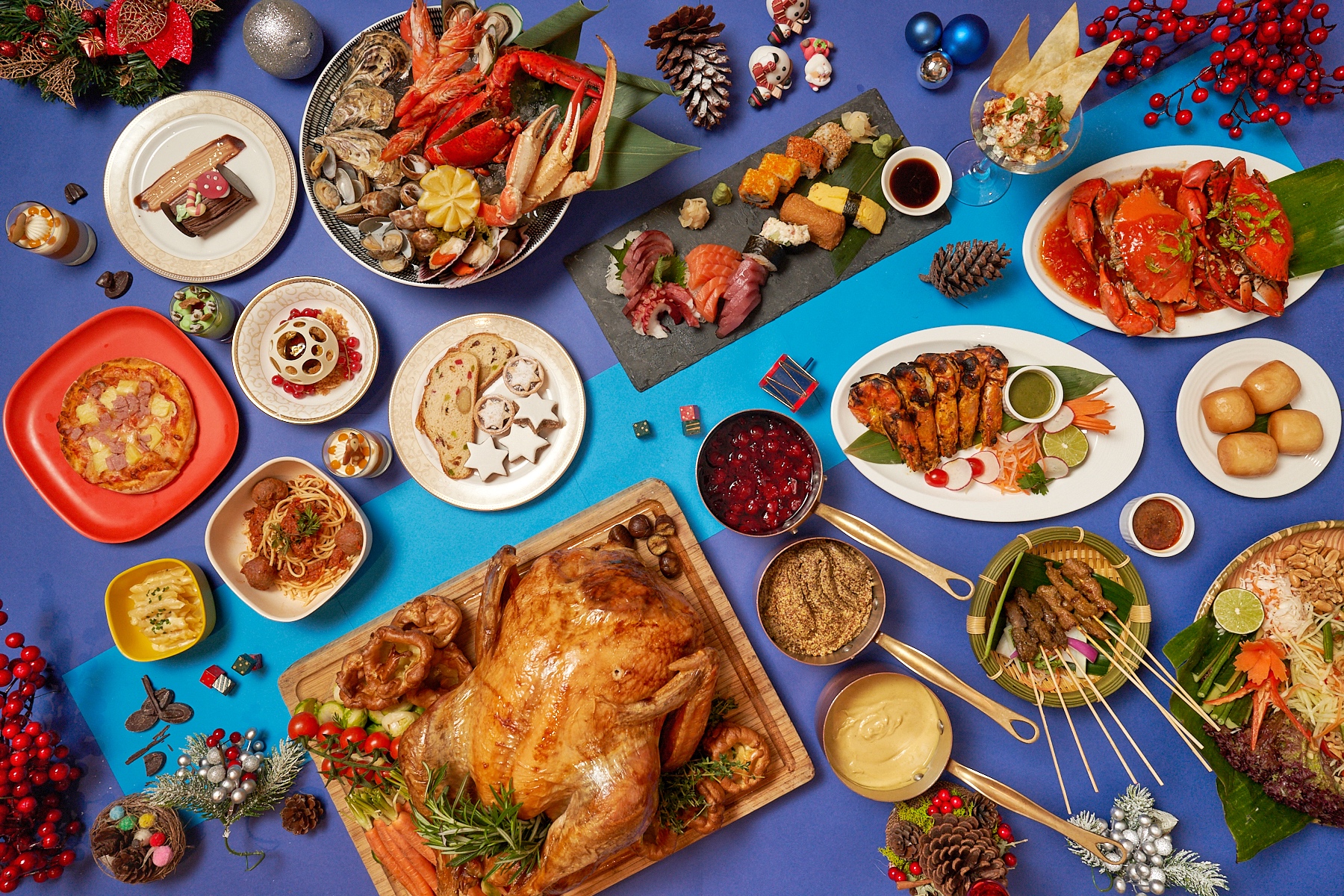 Festive Dinner Buffet at The Line, Shangri-La Singapore
Starts from: $68
We may no longer be able to graze a buffet with abandon like we used to, but that doesn't mean we can't opt for unlimited servings of delicious things from an a la carte buffet. At Shangri-La Singapore's The Line, the lavish buffet continues with an unending selection of pastas and roasts, seafood and sashimi, breads, salads, heritage dishes and sweet delights. The Festive A La Carte Buffet, available till the end of December (except on Christmas Eve and Christmas Day), is exceedingly well-priced at $68 per adult. Expect seasonal highlights such as Canadian lobsters, Lebanese roast turkey, prawn tandoori and coffee Bailey's yule log cake.
For the latest updates on Wonderwall.sg, be sure to follow us on Facebook and Instagram. If you have a story idea for us, email us at [email protected].