Two In Five Singaporeans Are Flexitarian. Are You?
With the growing popularity of veganism and other plant-based diets in recent years, you might be tempted to jump on the bandwagon and try out these meatless alternatives everyone keeps talking about. But how could we give up our favourite dishes like bak kut teh and chilli crab? Well, according to a YouGov survey, many Singaporeans have taken a third option by adopting a flexitarian diet instead.
Flexitarian? What's that?
No, it's not a new type of yoga. A flexitarian diet is a style of eating that consists mostly of plant-based food while allowing meat and other animal products in moderation. As its name suggests, this diet is a more flexible alternative to vegetarian or vegan diets.
While a vegetarian diet excludes meat, it may still allow the consumption of other animal products such as eggs and milk. As such, vegetarian food options are relatively easy to find, making it easier for vegetarians to eat out. Nowadays, even fast food places are catering to the vegetarian crowd with plant-based burgers galore.
On the other hand, veganism, while often confused with vegetarianism, prohibits the consumption of any products derived from animals, including by-products like honey as well as non-food items such as wool and leather, as well as products that make use of animal testing. Consequently, adhering to this diet is more difficult due to the relatively limited availability of food places that cater to vegan restrictions.
According to the YouGov survey, 39% of Singaporeans are on a flexitarian diet. This is only slightly less than the 42% who consider themselves meat eaters, whereas only 7% are either vegan or vegetarian.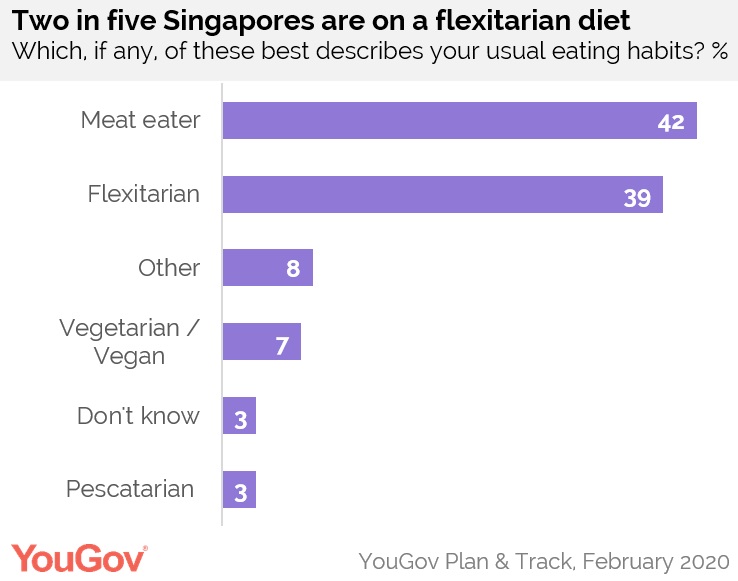 Why choose flexitarianism?
46% of Singaporeans considering plant-based diets do so for general health reasons (such as wanting to lose weight). This is followed by 37% who cited concerns over health risks related to meat or fish production and 32% who are concerned about the healthiness of processed meat (or lack thereof).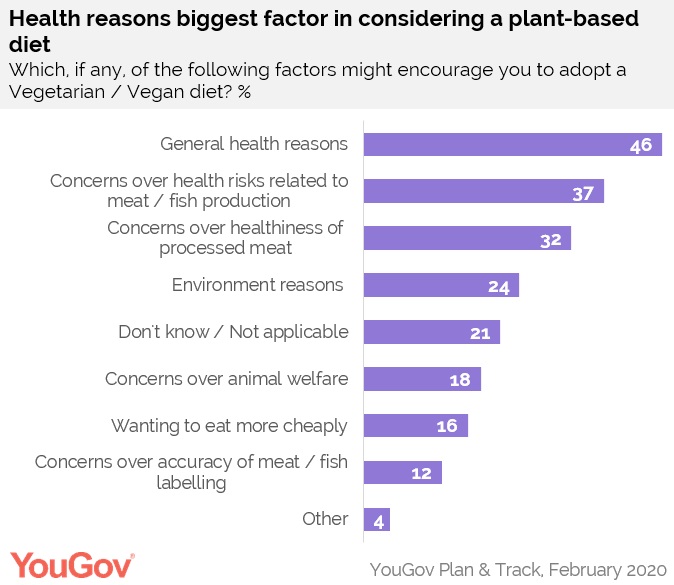 However, 81% of those surveyed said they were unlikely to adopt a fully vegetarian or vegan diet within the next 12 months. And honestly, who can blame them? Plant-based diets may be healthier, but nobody should have to go without (real, meat-based) bak kwa and satay for the rest of their lives. With flexitarian diets encompassing both the healthiness of plant-based food and the deliciousness of our beloved meat dishes, choosing flexitarianism is a win-win solution.
For the latest updates on Wonderwall.sg, be sure to follow us on Facebook and Instagram. If you have a story idea for us, email us at [email protected].