Yes Lah, It's Safe To Take Public Transport
Ok first of all, let me say, as someone who makes a lengthy daily commute from Tampines to Telok Blangah, spending one and a half hours (on a good day) travelling to work... I. KNOW. HOW. YOU. FEEL.
It's damn jialat.
I have to take a bus from Uluville where I live to the nearest MRT station, change lines halfway through, and take another bus after that to reach the other Uluville where I work. (Technically, I should be able to work from anywhere with Internet connection and tok kong kopi, and hence not need to go into office, but that's a separate conversation I need to have with HR.)
And during peak hours, you know lah, have to squeeze with everyone and smell someone's hair or someone's armpits (or worse, someone's hairy armpits ).
There used to be this glorious thing called GrabShuttle, which discontinued its services on 31 Dec 2019. Why, Tua Pek Kong, why??
And with the onset of the novel coronavirus situation, I have to admit I was more than a little bit kan cheong about being one of the human sardines packed into a rush-hour bus or train for such a lengthy period of time.
What if the seats have it? What if the handrails have it? Can I still tap my ez-link card on the gantry without catching it?
But then, quite reassuringly, the gahmen (specifically National Environment Agency) released a post on Facebook, saying:
SBS Transit has enhanced cleaning of its premises and vehicles in light of the 2019 Novel Coronavirus (2019-nCoV) situation, taking guidance from NEA's sanitation and hygiene advisory to transport operators.
Nah. The following pictures are from that post: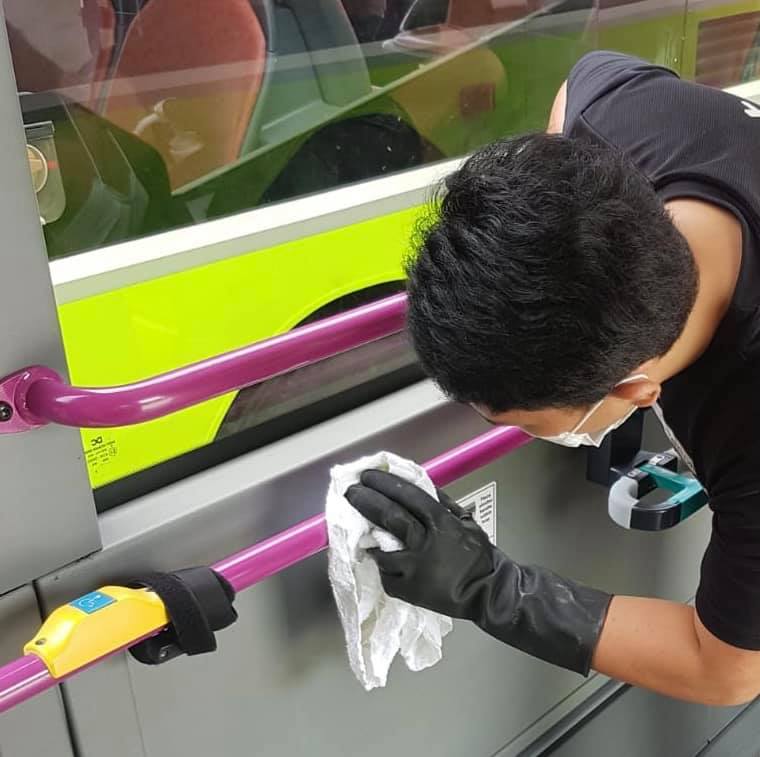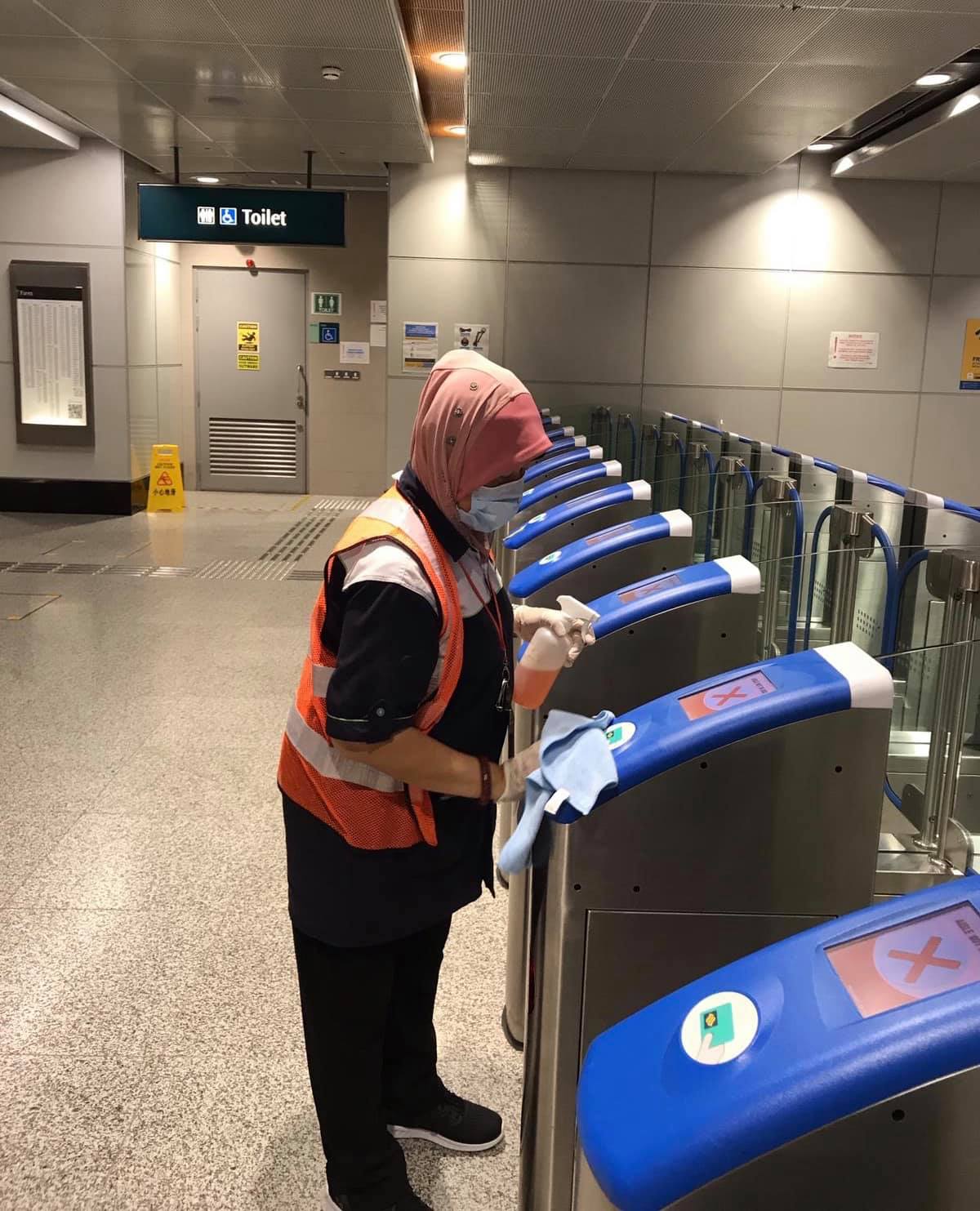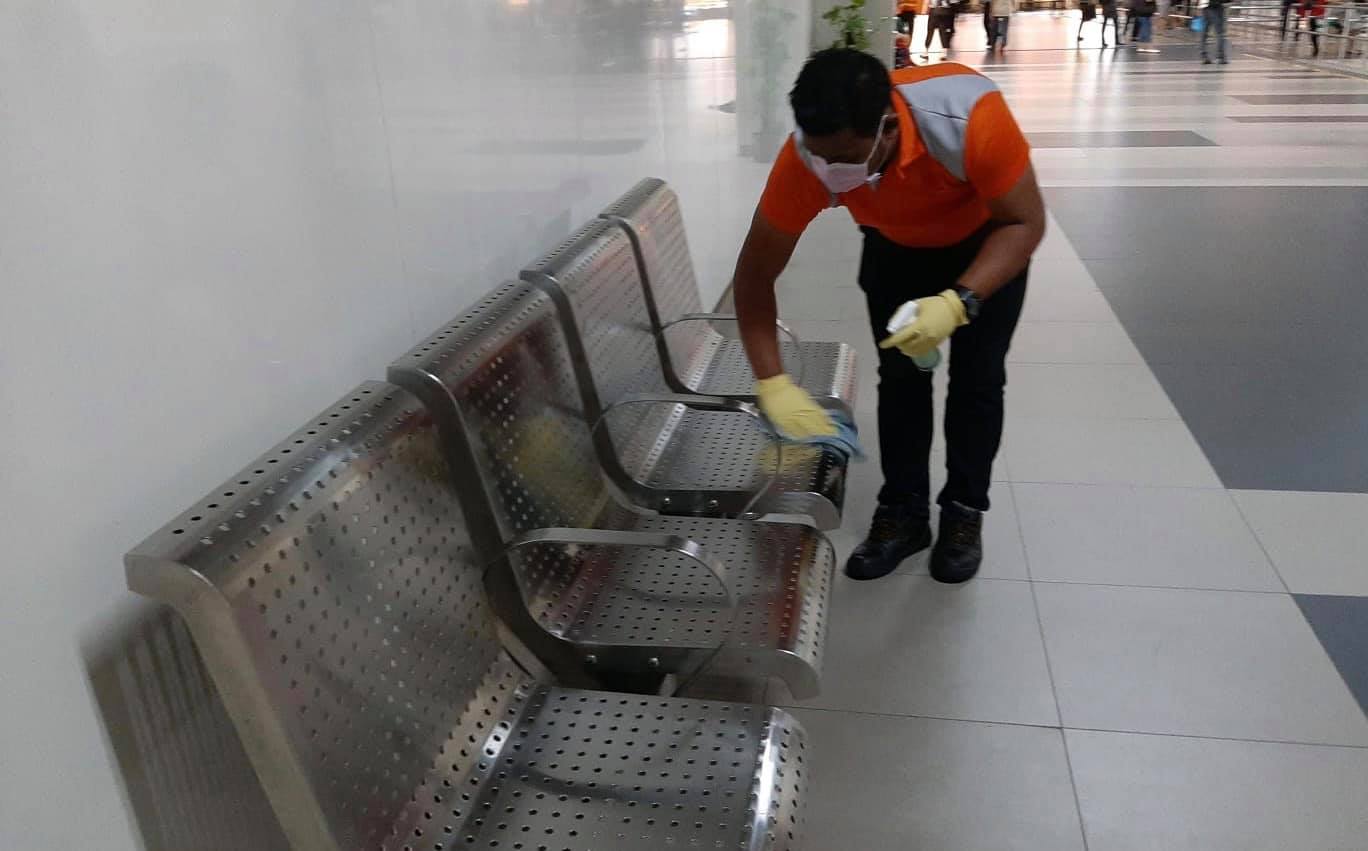 You get the drift lah. Our gahmen is on it.
In fact, Gov.sg (you've already subscribed to their WhatsApp updates, I hope?) WhatsApp-ed this yesterday (9 Feb 2020):
Enhanced transport measures
How are public transport facilities being kept clean?
All transport operators have stepped up measures to ensure good public hygiene for Singaporeans:
✔ More cleaning and disinfecting of facilities, especially high-contact points like seats and handrails
✔ Staff have started taking temperature regularly and practise good personal hygiene
Is it safe to take public transport?
Yes. The risk of nCoV infection from transient contact, such as on public transport or public places, is low.
Is it safe to take taxis or private-hire cars?
Yes, they have been:
✔ Ramping up cleaning efforts
✔ Winding down windows for ventilation after trips
Public transport
Trains and buses will be disinfected more regularly, esp for touchpoints like grab poles, overhead handles, seats and windows. Surfaces at MRT and LRT stations, and bus interchanges will be cleaned and disinfected.
Plus, SMRT also released this video on their Facebook:
Towards A Cleaner Commute

Our colleagues are ramping up our cleaning regime of high commuter touch points to keep our trains, buses and taxis clean. ✨ We clean with disinfectants, so commuters can enjoy clean, comfortable rides.

Posted by SMRT on Wednesday, 29 January 2020
And, yah yah, we hear you. What about taxis and private-hire cars?
During this DORSCON Orange period, there'll be enhanced measures implemented for both drivers and passengers of taxis and private-hire cars, according to this WhatsApp message sent out by Gov.sg today (10 Feb 2020):
Temperature screening

- All taxi and private hire car (PHC) drivers advised to check their temperatures at least twice daily
- Those unwell should see a doctor immediately
- Drivers who don't have a fever will receive a sticker indicating they've been checked
- PHC operators will require drivers to take + submit temperature via mobile apps
- LTA and driver associations will work with taxi/PHC operators to progressively set up temp-taking stations for all taxi/PHC drivers
Masks
- Passengers to be socially responsible and wear masks if unwell, before boarding taxis/ PHCs
- Drivers to offer mask, if available, to unwell passengers without a mask, riding to seek medical attention
- Govt to contribute 300,000 masks for operators to distribute to active drivers
I mean, we can choose to live in fear – the very visual Hokkien phrase "kia kow lao sai" ("scared until have diarrhoea") comes to mind when I think of the kiasu people who emptied the supermarket shelves recently; but then, I guess they would need all that toilet paper to clean up the aftermath of all that lao sai.

Or.
We can choose to carry on with our lives and live by faith that we will get through this together. And we can do so by following the constant reminder to:
1) Maintain personal hygiene.
2) Be socially responsible.
3) Wear a mask if you're sick.
Fortunately, or rather, unfortunately, the virus isn't transmitted through close contact with hairy armpits on a crowded train. So, I guess that one bo pian, just have to tahan
Take care, everyone!
For the latest updates on Wonderwall.sg, be sure to follow us on Facebook and Instagram. If you have a story idea for us, email us at [email protected].