Their Careers Were Inspired By Their National Service Stints
National Service (NS) in Singapore isn't just a two-year stint; it's a transformative experience that can shape careers and lives in unexpected ways. These inspiring Singaporeans have shown us that the lessons learned in the military can be the launching pad for diverse and fulfilling careers - proving that sometimes, the most unexpected adventures are the ones that lead to the greatest successes.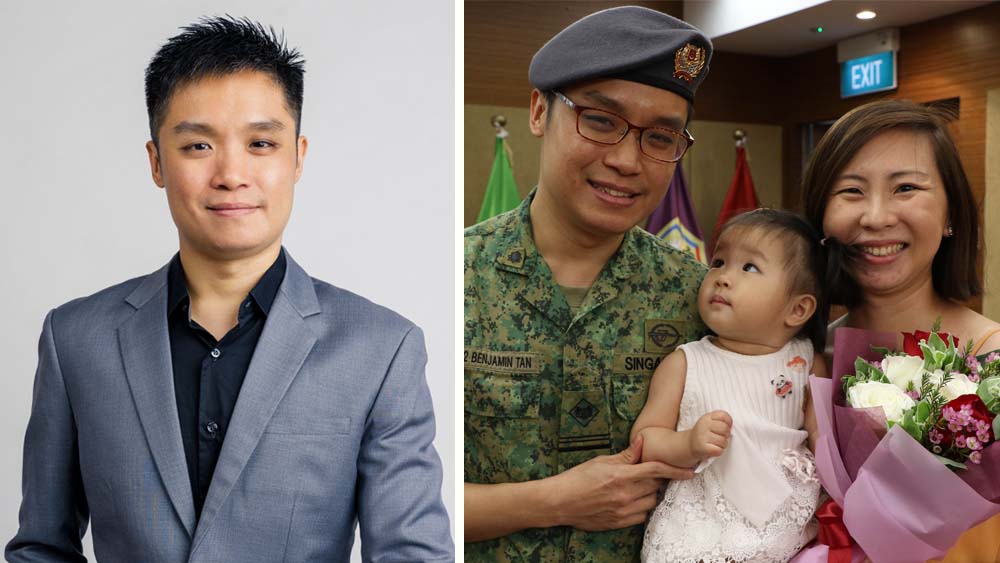 IMAGES: BENJAMIN TAN
Benjamin Tan, CEO of Red Alpha Cybersecurity
You'd think his origin story began in a basement computer lab, but for Benjamin Tan, his career as a cybersecurity expert actually started in the Singapore Armed Forces (SAF). His initial reluctance to pursue a military career shifted when he encountered a dedicated instructor in Office Cadet School. During his military service, he received comprehensive training and participated in cybersecurity operations, ultimately leading him to his current role.
Benjamin now mentors and trains future cyber professionals, drawing on the lessons of leadership he learned as the Commanding Officer of the SAF's Cyber Incident Response Unit.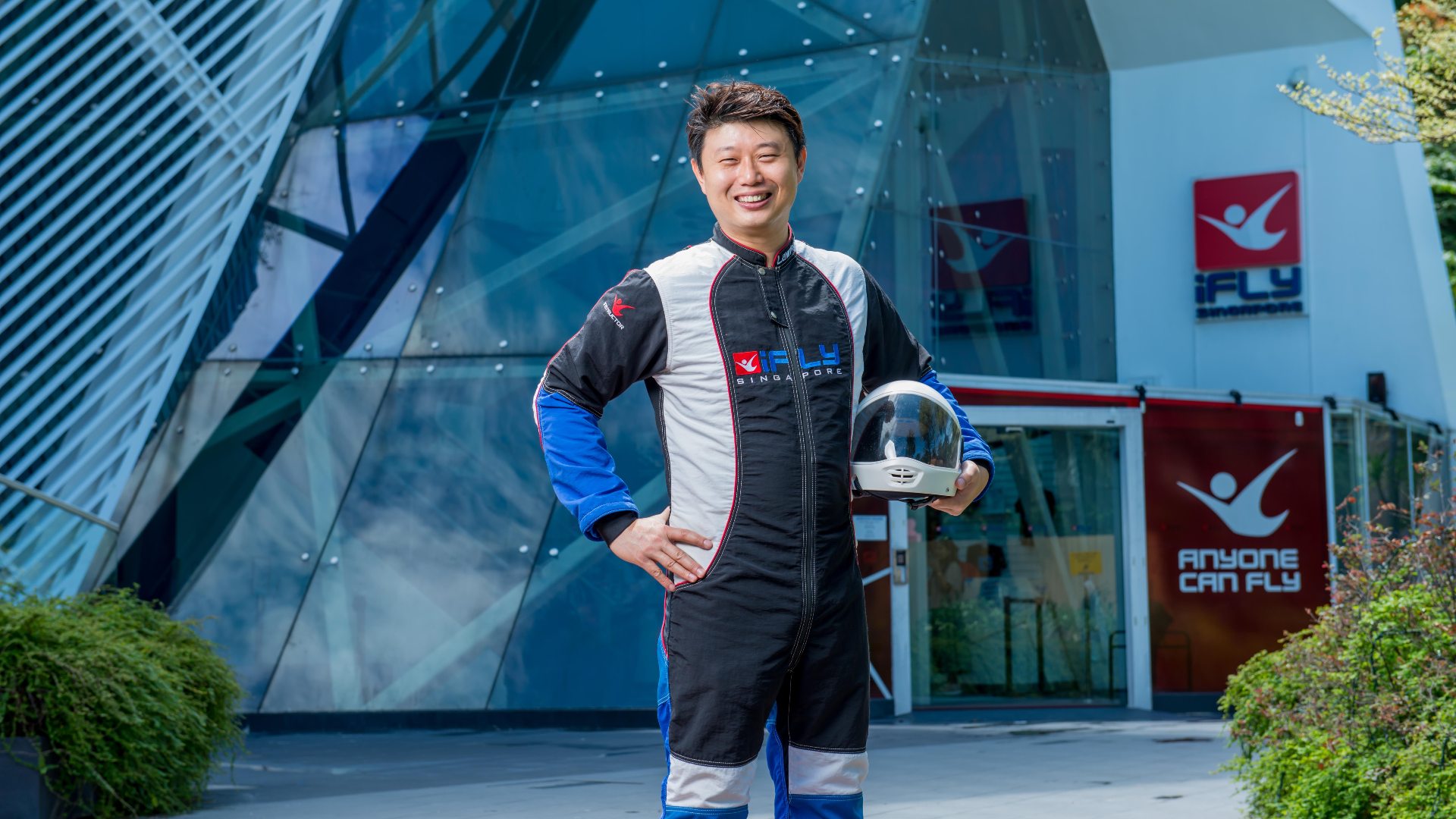 IMAGE: IFLY SINGAPORE
Lawrence Koh, CEO of iFly Singapore
Lawrence Koh, an ex-Commando, Avionics Systems Engineering graduate, and former leader of the Red Lions Parachute Team, has not only made indoor skydiving accessible but also revolutionised Singapore's military free-fall training curriculum. While pursuing skydiving as a hobby in the UK, Lawrence identified the potential of wind tunnel training to enhance military free-fall training syllabus, transforming a 40-year-old curriculum.
His vision for iFly Singapore includes making indoor skydiving a recognised sport in Singapore, nurturing young indoor skydiving athletes, and expanding wind tunnels in the region. His motto, "Don't wait for things to happen, make it happen with courage and compassion," exemplifies his entrepreneurial spirit.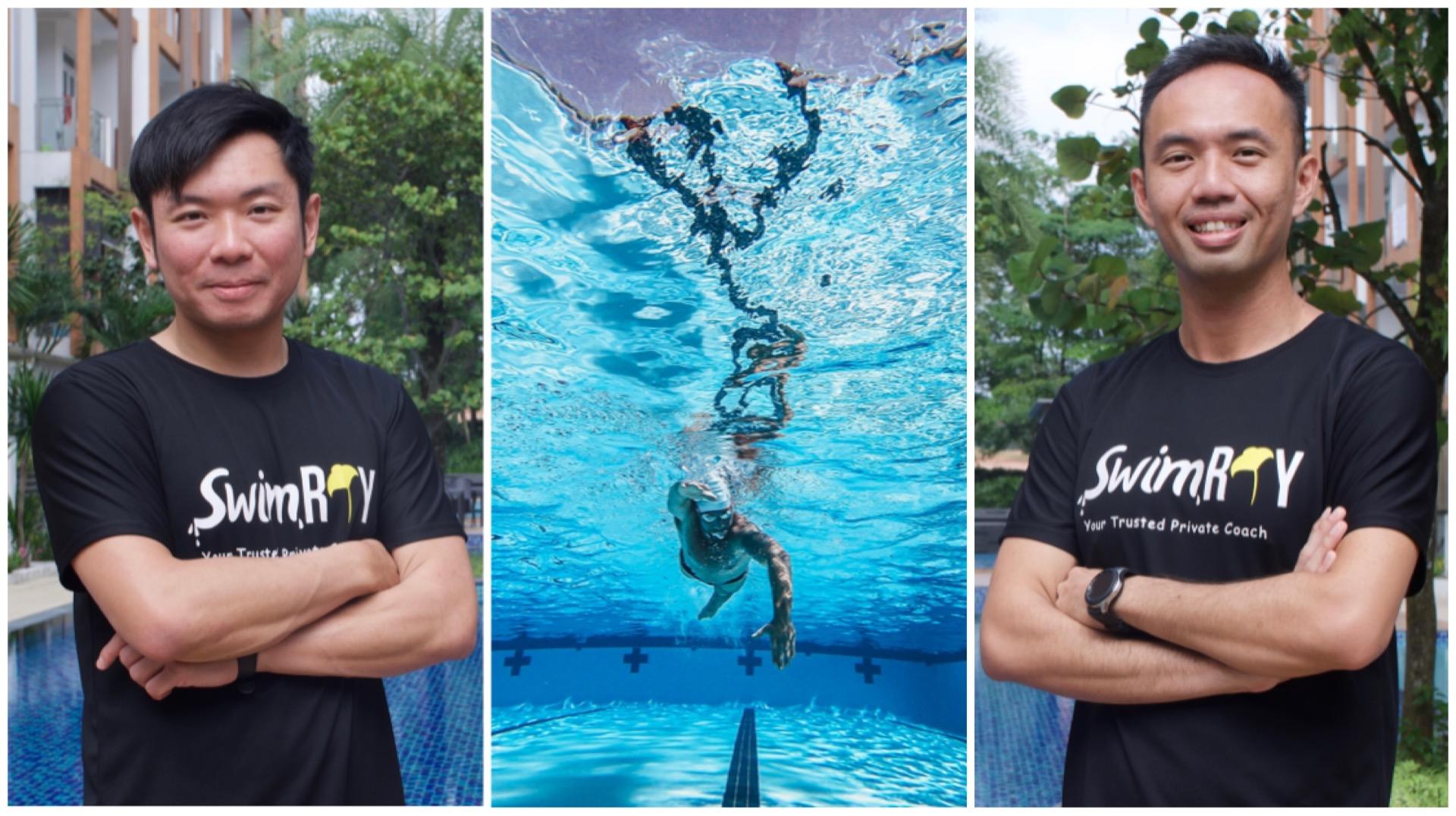 Jay Lin (left) and Ray Kua | IMAGES: SWIMWAY, PEXELS/@KINDEL MEDIA
Ray Kua and Jay Lin, co-founders of SwimRay
SwimRay, a private swimming school in Singapore founded by Ray Kua and Jay Lin, is on a mission to impart crucial swimming skills to the community, focusing on survival skills in open water. Ray's experience in the Naval Diving Unit taught him combat survival skills underwater, while Jay's service as a combat medic highlighted the importance of survival skills in water bodies. Both drew on their NS experiences to develop the SwimRay Aquatic Roadmap, focusing on water phobia, accident survival skills, and open water swimming.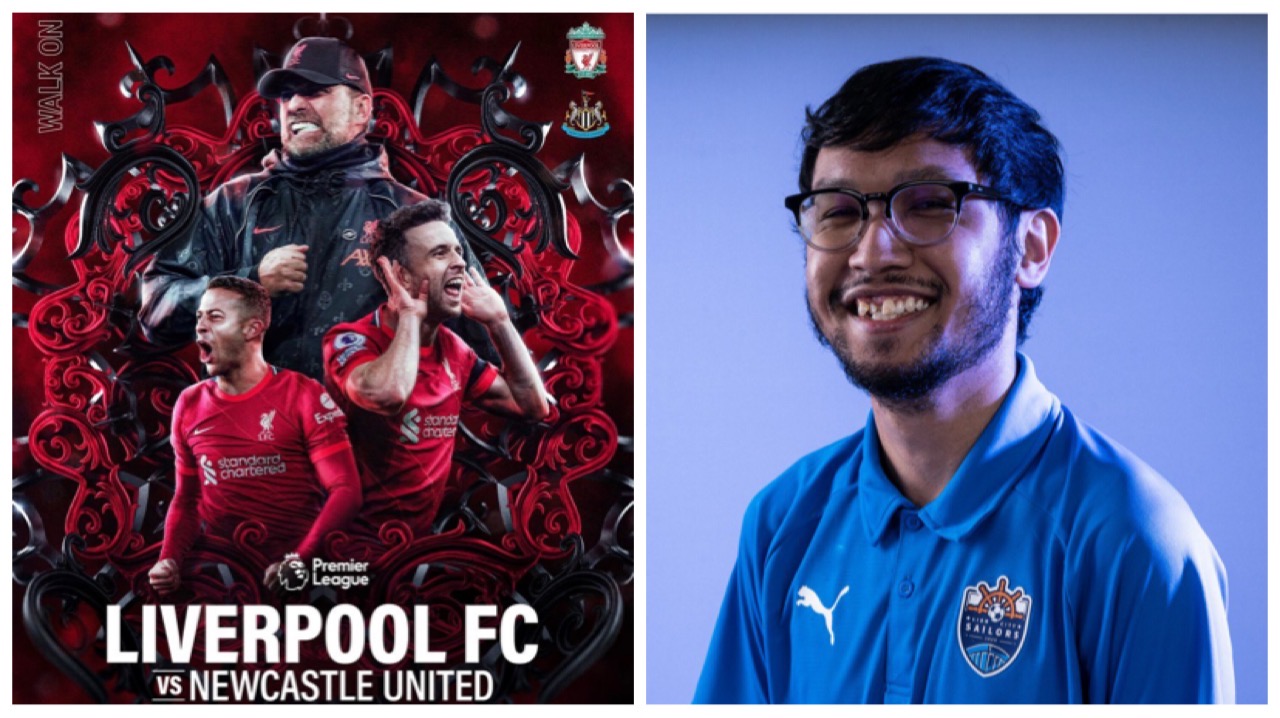 IMAGES: INSTAGRAM/@NAJYWAN, LION CITY SAILORS FC
Najwan Noor, Graphic Designer for Lion City Sailors FC
Najwan Noor gained international recognition when his design was featured on Liverpool FC's Instagram page. Now a graphic designer for top Singapore football club Lion City Sailors, Najwan credited his positive NS experience in Media Resource at SAF Military Police Command for playing a part in his career. "I was lucky enough to be able to continue working on graphic design and photography during my time in service," says Najwan. "I think not being able to design [during that period] would have been detrimental to my progress."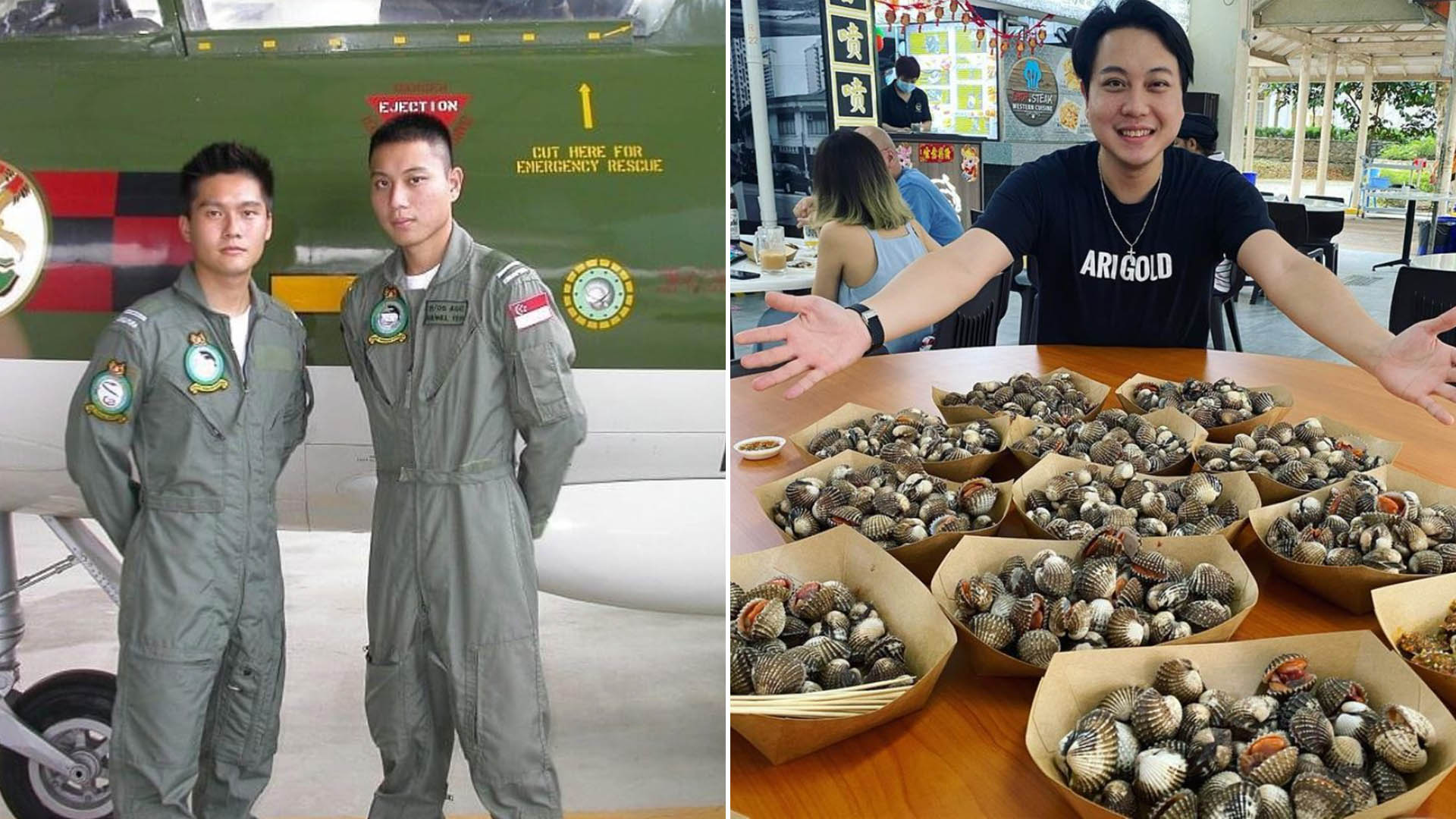 IMAGES: INSTAGRAM/@FAITHHOP3LOVE
Daniel Teo, co-founder of Thai seafood hawker stall Kin Hoi
During the uncertainties of the pandemic, Daniel Teo, transitioned from a corporate job to co-founding Kin Hoi, a Thai seafood hawker stall. Teo's inspiration for taking this risk can be traced back to his acceptance into the Republic of Singapore Air Force (RSAF). He drew on his RSAF experience, including demanding jungle survival training in OCS and the importance of staying focused on the end goal, to navigate the uncertainties of the F&B industry during the COVID-19 pandemic.
IMAGES: CREATIVE EATERIES
Chef Immanuel Tee, Culinary Director at Creative Eateries
For award-winning chef Immanuel Tee, his culinary journey has seen him go from preparing meals for masses of hungry NSFs in the army cookhouse, to knocking up nosh at Michelin-starred restaurants, before taking on the role of Chef de Cuisine at Keystone Restaurant.
To think this all began when he was outposted for one and a half years during his NS to be a cook, and learnt how to whip up Singaporean dishes like nasi lemak and chicken rice. This experience ignited his passion for cooking and eventually led him to enrol in culinary school. Today, according to his LinkedIn, he is the Culinary Director at Creative Eateries.