5 Things To Do At Woodlands Jetty Apart From Fishing
The Woodlands Jetty not only offers you a scenic view of our neighbours across the Causeway, it also extends out to a promenade, park, playground and even an eatery. Here's a list of recreational activities that you can do at this coastal locale in the north.
Camping
The 400m jetty not only makes it one of the longest in Singapore, it also offers the opportunity for campers to pitch up their tents. Embrace the sea breeze and take in the gorgeous sunrise and sunset views. It's perfect for families who want a simple getaway and for the kids to experience the outdoors. While fishing is a common activity along the jetty as well, there is more than enough space for everyone to enjoy.
Photography
Shutterbugs will get a chance to take photos aplenty! Whether it's the panoramic vistas of the Johor Straits or the lush greenery that can be found in the park, the immediate area surrounding the jetty makes for a lovely photoshoot location. So be sure to get your #ootd down pat.
Multigenerational Playground
A multigenerational playground that caters to the whole family, it features play equipment and swings to cater to the little kids, plus fitness points for the mums and dads. The highlight is of course the two-storey high Sky Walk which consists of crow nets, interlinked by mesh bridges for people to climb across. It's so addictive, don't be surprised if the parents join in on the fun as well.
Longboarding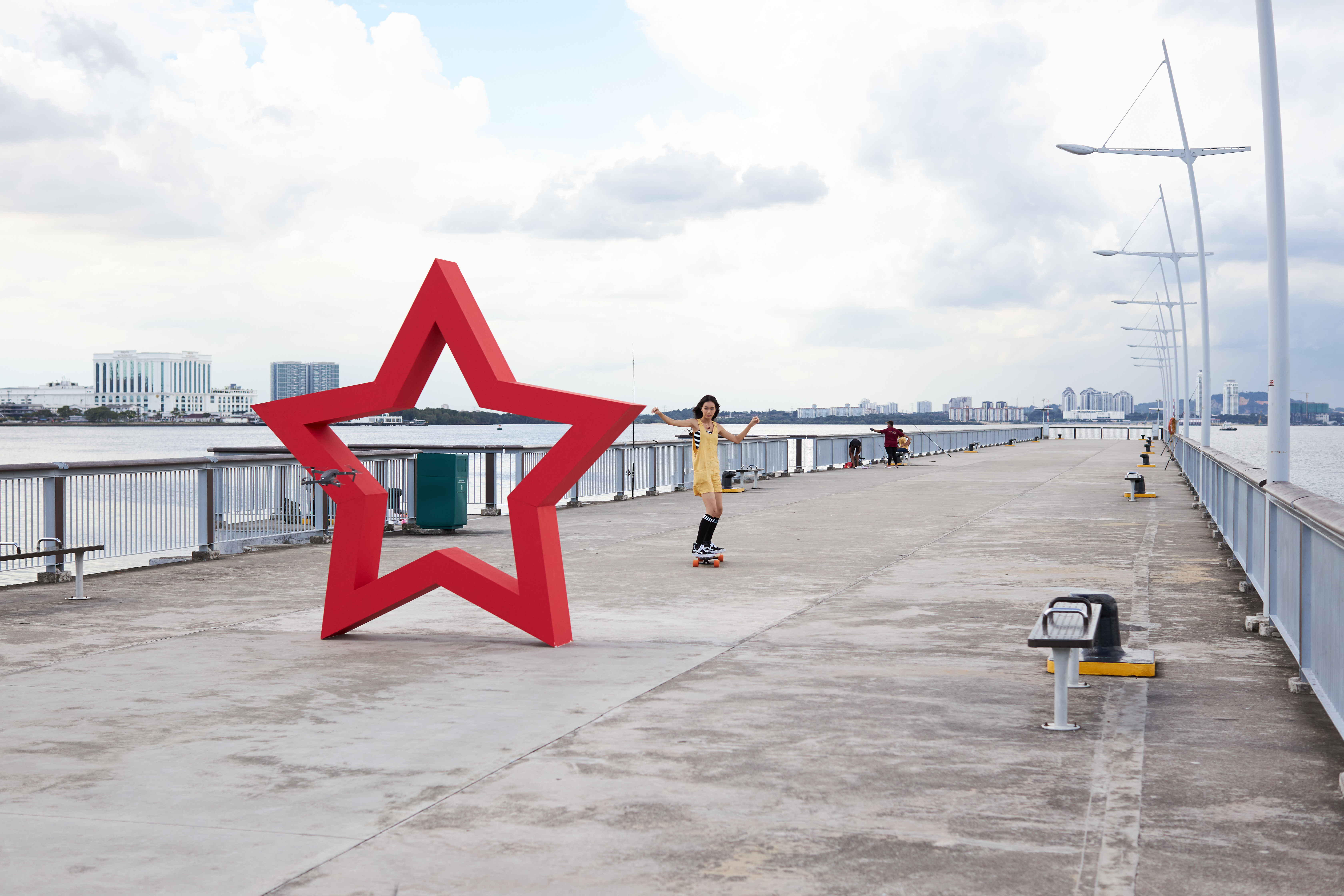 Jogging and cycling trails meander thorough the park around the jetty. But if you're tired of the usual cardio activities, why not indulge in a more exhilarating sport. Hop aboard a longboard and cruise along the jetty with the sea breeze in your hair. If you don't know much about this up and coming sport, check out our article about our longboard star, Dione.
Dining
With all the exercise that you can do in and around the jetty, you'll be glad to know that there is an eatery in the area to satisfy your food cravings afterwards. Rasa Istimewa Woodlands Waterfront Restaurant offers scintillating seafood dishes like barbecued stingray, cuttlefish and even chili crab. This halal eatery offers fine dining by the sea and an airy, homely ambience boot. Perfect for dinner dates or family gatherings!
Rasa Istimewa Woodlands Waterfront Restaurant, 6A Admiralty Road
Find out more here
For the latest updates on Wonderwall.sg, be sure to follow us on TikTok, Telegram, Instagram, and Facebook. If you have a story idea for us, email us at [email protected].