If We Don't Protect Endangered Species, This Might Be The Only Way To Encounter Them
Next time you find yourself at Gardens by the Bay near the Floral Clock, don't be surprised to see a procession of bronze sculpture animals there. This is "Love the Last March", a public artwork created by Gillie and Marc Schattner depicting 62 of the world's most endangered animals in the world.
Here are three reasons why you should, ahem, answer this call of Nature:
1. It is simply… wow
Wah, these animals are seriously so lifelike – there are giant elephants, massive hippos, and cute penguins, one behind the other. "Love The Last March" holds the title of the longest sculpture in the world at 192m, the next largest being the "Statue of Unity" at 182m in Gujarat, India.
"Love the Last March" is part of Gillie and Marc's global project "Love The Last" which took 5 years to complete. (What a productive use of time during the pandemic!) .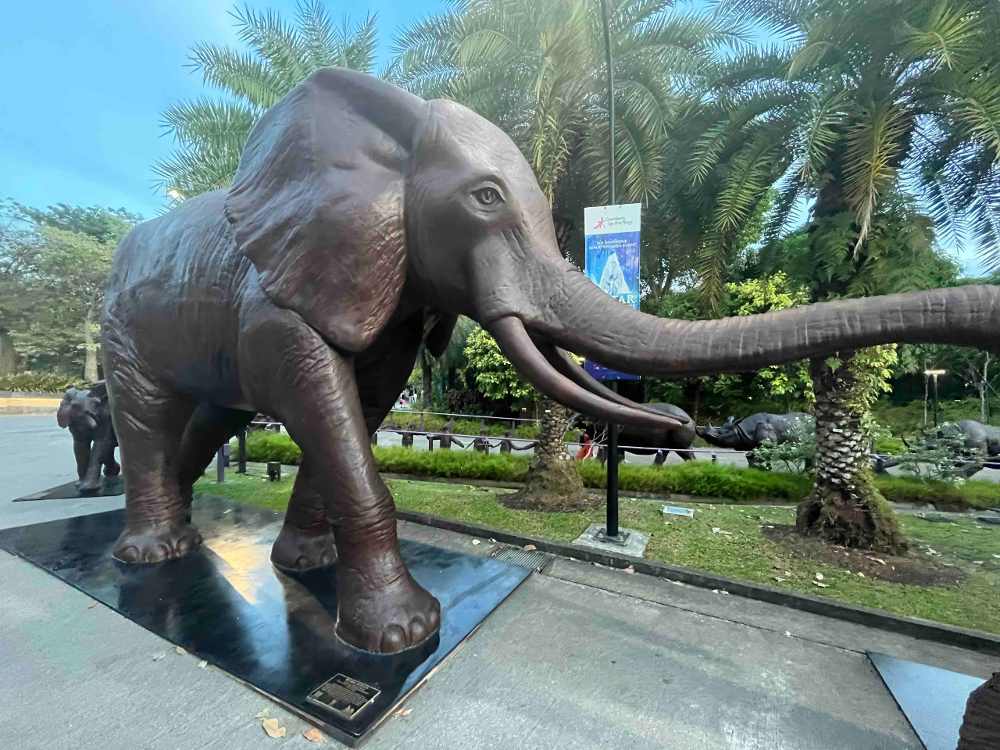 IMAGE: NICHOLAS YONG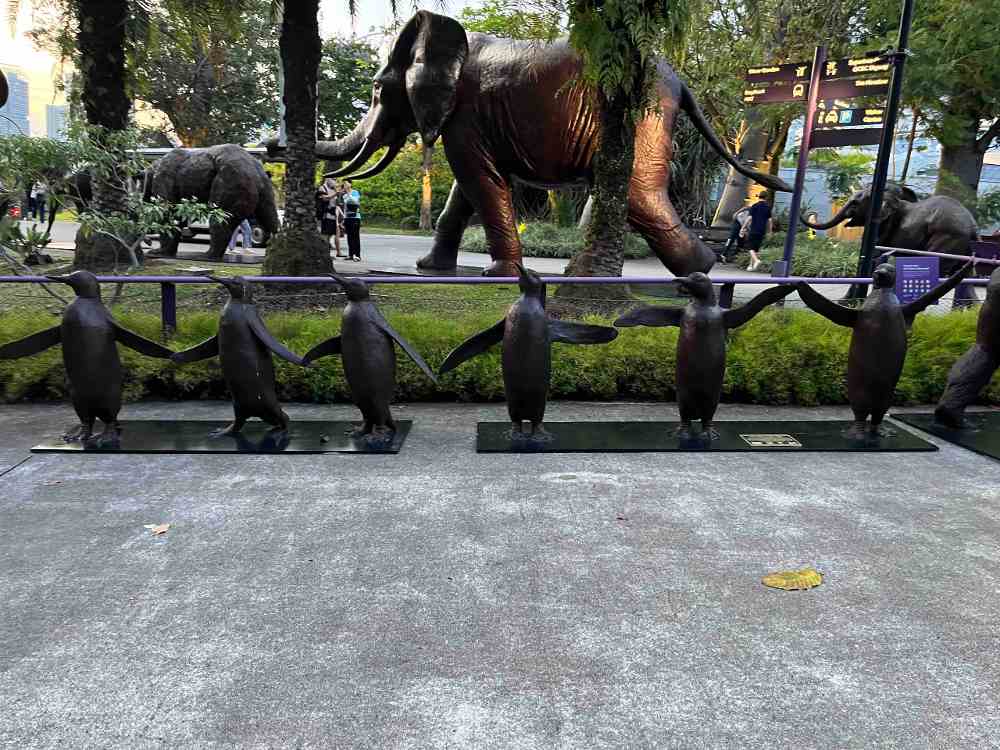 IMAGE: NICHOLAS YONG
2. It has an important message
As part of the "Love The Last" project, creators Gillie and Marc - 57 and 60, respectively - want to tell the stories of these endangered species to drive positive change and ensure these animals don't leave us forever.
Each sculpture is accompanied by a small plaque featuring the animal's name, age, and a QR code. Scan a code, and you can read more about that respective species. Plus, you'll have the opportunity to make a direct donation to the World Wildlife Fund (WWF).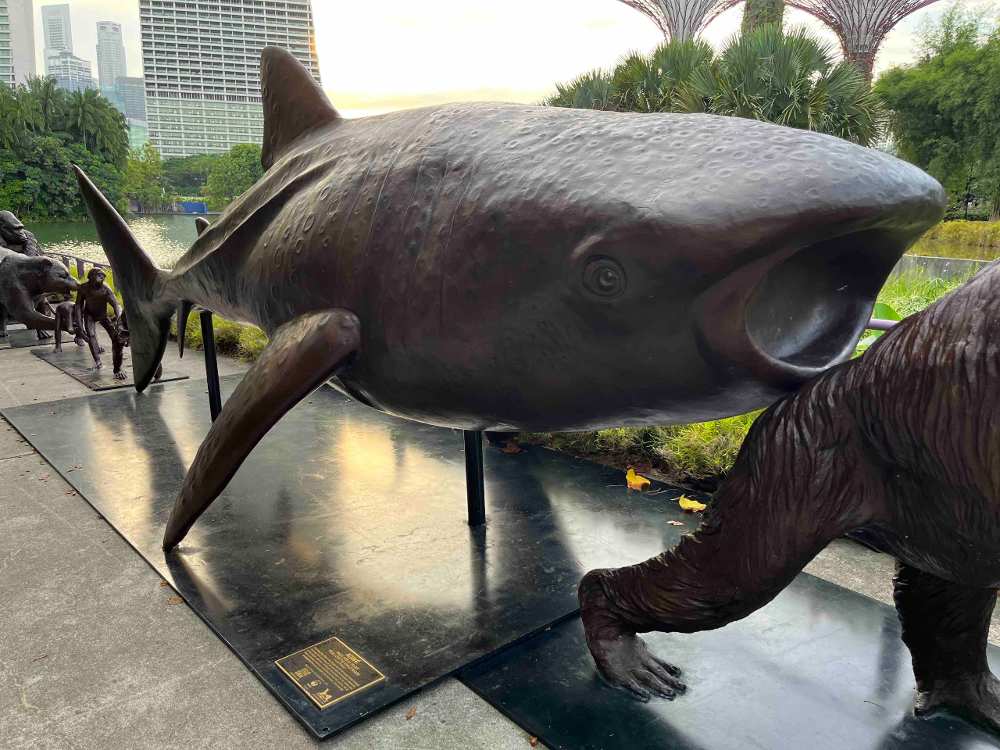 IMAGE: NICHOLAS YONG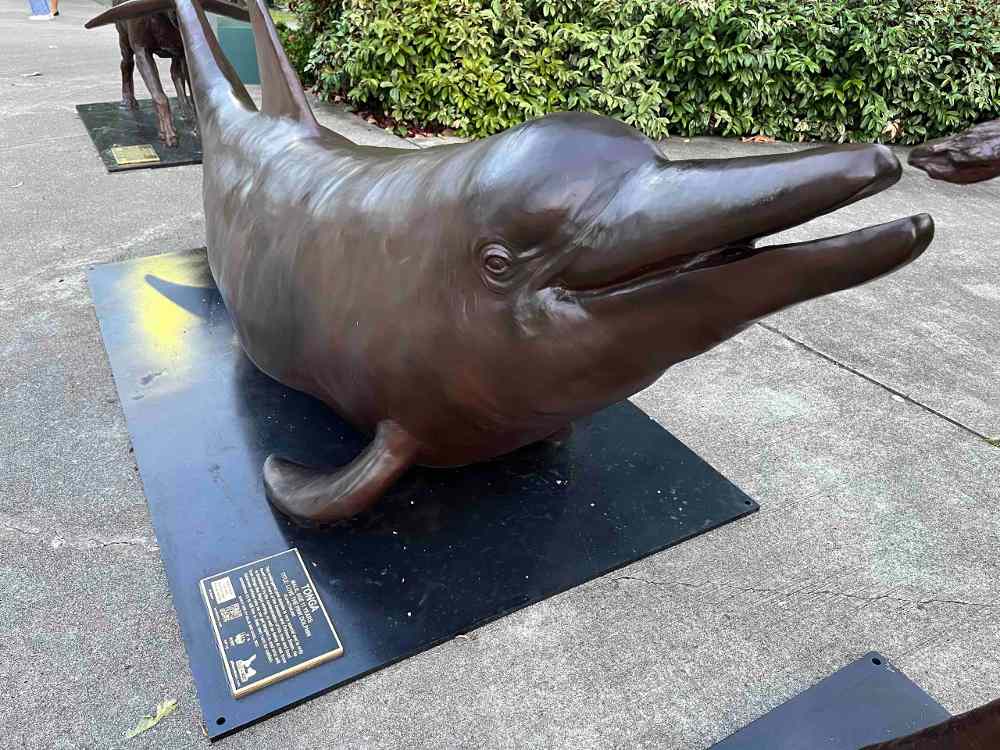 IMAGE: NICHOLAS YONG
3. Can see, can touch
The public are encouraged to get up close, touch, and feel these lifelike sculptures, which were created from photographs and sketches by Gillie and Marc. And if we don't play our part in protecting these endangered species, "Love The Last March" might be the only way to encounter these beautiful creatures.
4. Got enough time to catch it
"Love The Last March" is on display at Gardens by the Bay until 18 May 2024 - giving you lots of time to appreciate the artwork, and ponder the plight of threatened species.
For the latest updates on Wonderwall.sg, be sure to follow us on TikTok, Telegram, Instagram, and Facebook. If you have a story idea for us, email us at [email protected].