What To Do During This Phase 3 Weekend (12-14 Mar)
The March school holidays have begun, which means there's plenty of family fun to be had this week. Whether you have kids of your own or are simply young at heart, here's what you can look forward to this weekend.
1. Kids Holiday Programmes at Singapore Sports Hub
Help your kids get active with some sporty fun at Singapore Sports Hub this March hols. You can look forward to a wide variety of activities including:
- A five-day camp where your kids can try their hand at various sports like floorball, frisbee, rugby and more
- A~MAZing holiday activities at Kallang Wave Mall, where you can explore the virtual world via Interactive 3D Maze Quest, or navigate an obstacle course on a segway or even a hoverboard
- A trip down memory lane with POSTERity – Singapore Indoor Stadium Posters of Events, 1990-2020, a newly-installed exhibition at the Sports Museum featuring posters autographed by international artistes such as Jay Chou and BlackPink, as well as sports legends like Michael Chang, who have previously performed at the Singapore Indoor Stadium
Along with plenty more curated sports activities being hosted onsite throughout March.
Multi-Activity Camp runs from 15 to 19 March
Sign up here
POSTERity exhibition runs till 15 August 2021
Find out more here
Find out more about other Singapore Sports Hub March holiday programmes here
2. Arts in Your Neighbourhood: Pasir Ris Edition
Arts in Your Neighbourhood is back this March, this time focusing on the neighbourhood of Pasir Ris. This edition features 10 arts programmes hosted both onsite and online, including visual arts installations, music performances and multi-disciplinary experiences, all of which were created in collaboration with a diverse group of artists, arts organisations and community partners.
Highlights include The Puppeteer Prepares, a special puppetry film by the The Finger Players, Api Api's Dreams, a light projection display on the facade of White Sands Shopping Mall, set to original soundscape compositions inspired by an evening walk along Sungei Api Api, and Kotak Foto, where you'll rediscover Pasir Ris through the lens of pinhole photography.
Till 28 March 2021
Find out more here
3. World Water Day at Science Centre Singapore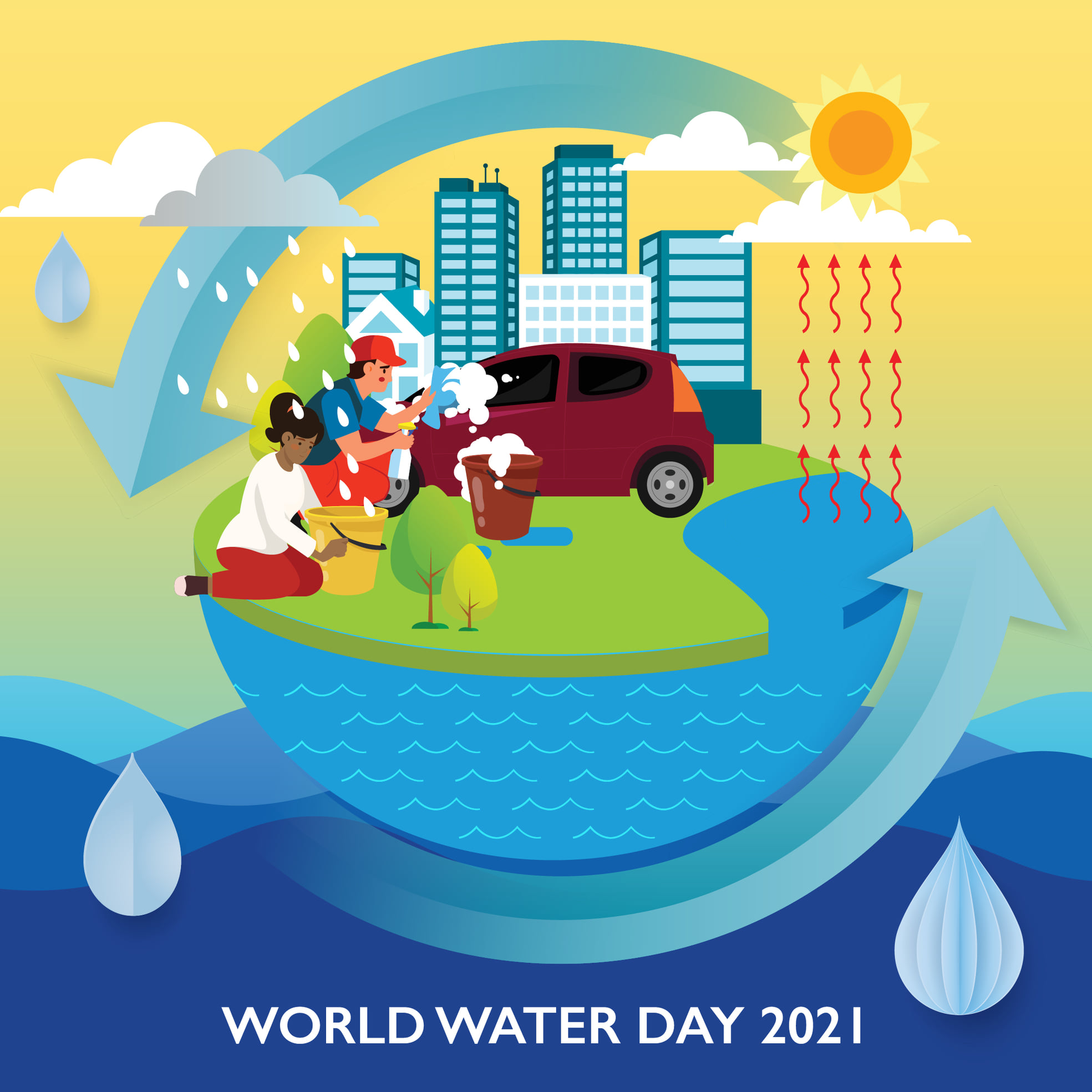 In celebration of World Water Day (22 March), Singapore Science Centre has teamed up with PUB to host a series of edutainment activities aimed at raising awareness about water conservation.
Take part in an experiential gallery hunt where you get to experience the water cycle from the perspective of a water droplet, then check out the various "Wet and Wild" activity booths where you'll learn about old-school water pumps, make your own flotation device and more.
12 to 21 March 2021
Find out more here
4. Balloonacy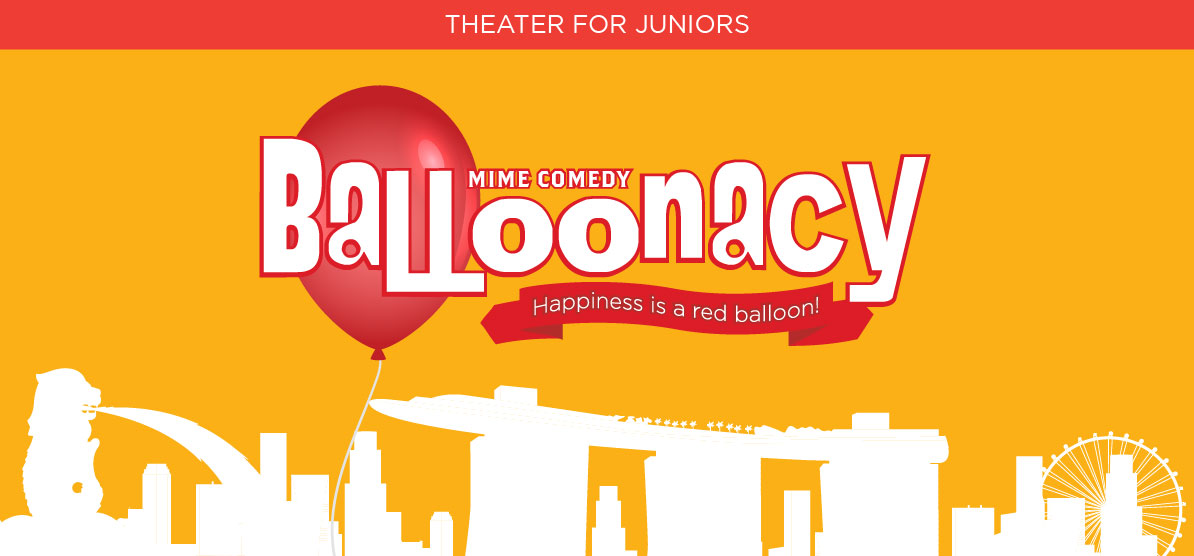 Award-winning production Balloonacy is here to delight and entertain kids this March holidays. Combining the imaginative power of play and elements of mime, Balloonacy is a dialogue-free, one-man show which tells the tale of a curmudgeonly old man celebrating his birthday alone, only to be interrupted by a magical red balloon that drifts into his apartment, introducing chaos and colour into his lonely life.
13 to 21 March 2021
Find out more here
5. ACM Caravanserai: Craft, Innovation, Lifestyle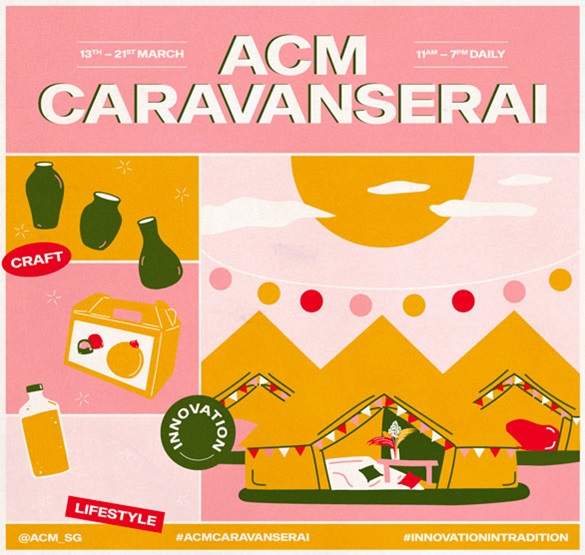 Gather your kids and pay a visit to the Asian Civilisations Museum's Caravenserai, a colourful and kaleidoscopic pop-up hosted on the lawns of the museum. Inspired by the travelling caravans of past Asian civilisations, Caravenserai boasts delicious F&B, innovative craft goods, as well as plenty of artisanal programmes and activities for patrons of all ages.
13 to 21 March 2021
Find out more here
6. March On 2021

Check out the Esplanade's new children's festival March On, a multi-disciplinary festival featuring music, dance and theatre where you and your kids are encouraged to participate in the show. The festival features a specially curated selection of programmes that simultaneously touch on issues facing the youth of today while placing them at the centre of the creative process.
Till 14 March 2021
Find out more here
For the latest updates on Wonderwall.sg, be sure to follow us on TikTok, Telegram, Instagram, and Facebook. If you have a story idea for us, email us at [email protected].