What To Do This Weekend (17 to 19 Sep) - Stay Safe!
Ready for the weekend? Here's what you can look forward to this week.
1. Dale Chihuly: Glass in Bloom extended till October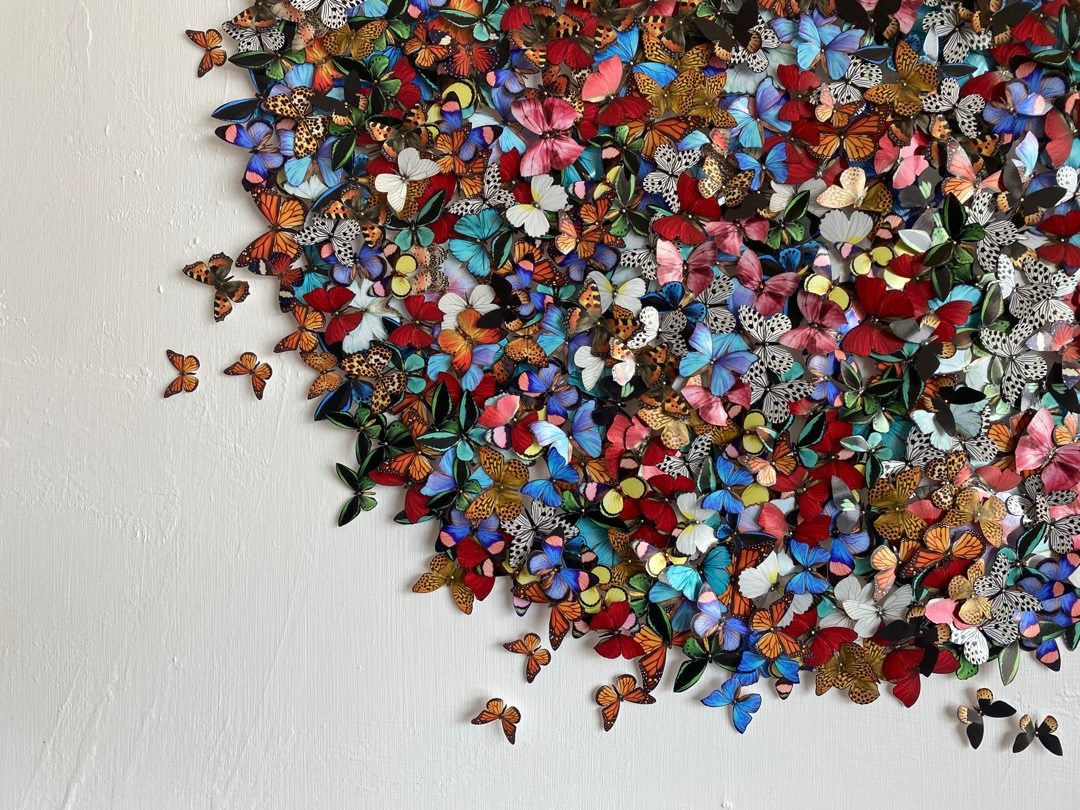 Can't get enough of Dale Chihuly's gorgeous glass sculptures? Good news: The ongoing exhibition of his works at Gardens by the Bay has been extended till October. In addition, the exhibition has also been expanded to include an exclusive showcase of artworks complementing Chihuly's spectacular glass installations. This special showcase, which debuts tomorrow, features a curated selection of artworks by local artists Florence Ng, Jahan Loh, Koh Dawn and Tunku Khalsom, with the artworks positioned at various locations within the exhibition area.
You can also look forward to a series of additional programmes to enhance your enjoyment of Chihuly's glass art, such as comprehensive guided tours of the exhibition, photography and craft workshops, wellness sessions and more.
Till 3 October 2021
Find out more here
2. Celebrate a Luminous Mid-Autumn Festival at Rainforest Lumina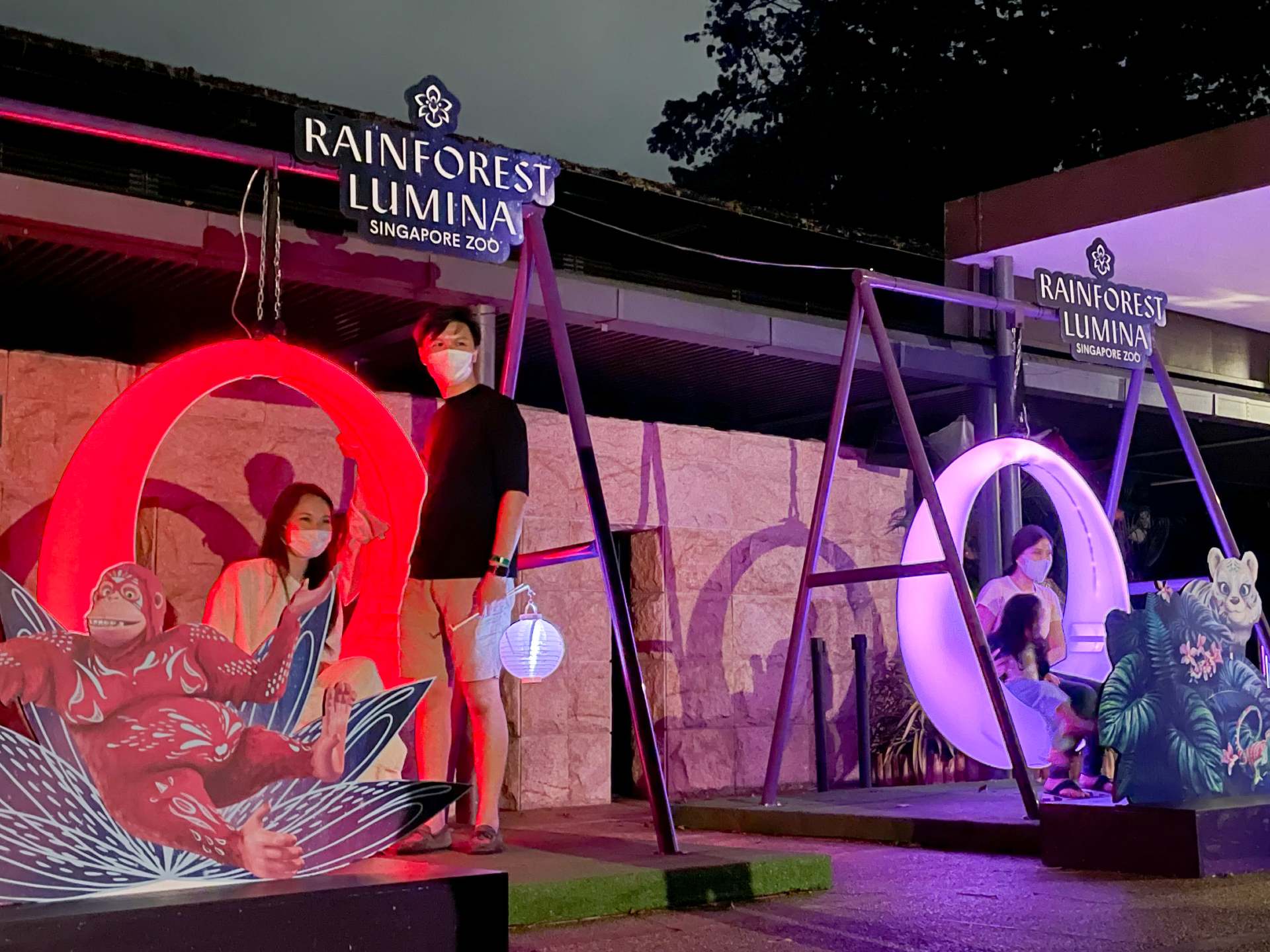 Get ready for a luminous Mid-Autumn adventure as Rainforest Lumina comes to life in a symphony of lights, music and interactive play installations, along with plenty of IG-worthy photo ops and, of course, tons of lanterns. Design your own lantern for a DIY light source before you set off on your journey through the rainforest to celebrate with the Creature Crew, solving educational lantern riddles along the way. Be sure to have your camera ready as you explore everything, from the illuminated LED playground with interactive, colour-changing floor discs to the magnificent Moon Bridge and colourful lantern walls.
Till 26 September 2021
Find out more here
3. Wan Qing Mid-Autumn Festival 2021
Organised by Sun Yat Sen Nanyang Memorial Hall (SYSNMH), this year's Wan Qing Mid-Autumn Festival aims to bring heritage closer to home through a dazzling line-up of family-friendly activities ranging from lantern riddles to interactive craft demonstrations, gamified content on myths and legends about Chang'e and Houyi, and much more. But the crowning jewel of this festival has to be "Those Moonlit Moments…", a massive outdoor installation on SYSNMH's front lawn.
Created in collaboration with Thailand artist Boonyavee Boonsakda (Ngaew Ngaew), the installation consists of four large lanterns featuring the artist's adorable characters enjoying mooncakes as well as each other's company. All the while, they remain under the watchful eye of the Moon Rabbit, a character inspired by the Jade Rabbit from Chinese folklore and specially created by the artist for Mid-Autumn Festival.
Till 26 September 2021
Find out more here
4. Moonfest – A Mid-Autumn Celebration @ Esplanade
Tradition meets arts this weekend with the 17th edition of Moonfest, Esplanade's annual Mid-Autumn celebrations encompassing a wide array of traditional Chinese arts performances and activities. Hosted in hybrid format, this year's festival offers a curated line-up of traditional arts performances focusing on heroic figures who embodied the "courageous" spirit like Hua Mulan, Sun Wukong and General Yang Zaixing. In addition, this year marks the first time Moonfest's performances include pingtan, a 400-year-old genre of musical storytelling performed in the Suzhou dialect.
Want a more hands-on experience? Check out the parent-child workshops where you'll bond with your kids while reconnecting with your roots as you learn about Chinese surnames and their meanings, craft DIY paper lanterns, dabble in the art of shadow puppetry and more.
17 September to 3 October 2021
Find out more here
5. Moon-LIT! @ Singapore Discovery Centre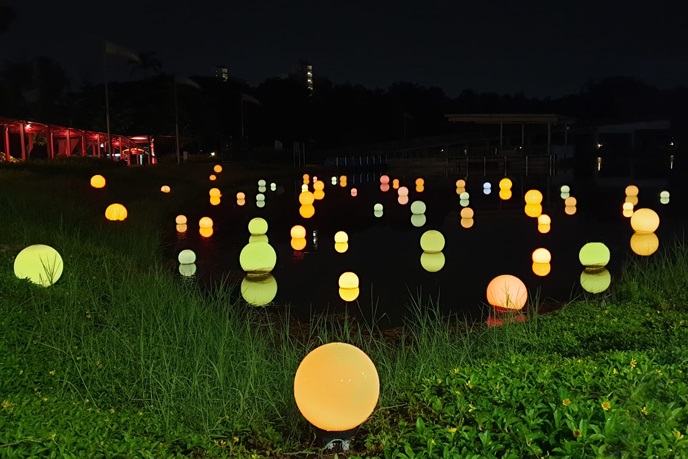 Experience a celestial Mid-Autumn festival this weekend with Moon-LIT! at Singapore Discovery Centre. Enjoy a serene evening under the night sky by the Discovery Lake as you admire the ethereal "Moon Mirrors" floating light installation. Then try your hand at festive crafts by making your own paper rabbit lantern – and taking it with you to light your way on a special storytelling Lantern Walk.
Till 26 September 2021
Find out more here
6. UNTAME 2021: Rebooting Our World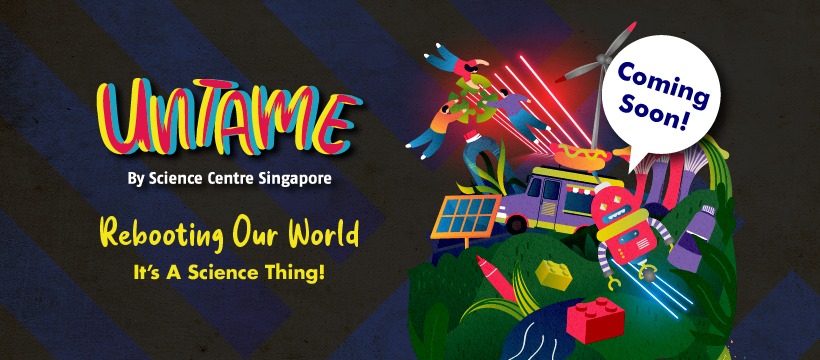 Here's something for parents of budding Einsteins: Science Centre Singapore's UNTAME festival is back! Taking place over a three-month period, this year's festival boasts four initiatives designed to empower learners of all ages, from your little ones to the young at heart. First up is the UNTAME STEAM Festival, where your child will be encouraged to blossom into a budding eco-warrior via engaging, hands-on STEAM activities.
You can also look forward to the other upcoming parts:
- UNTAME Online, where you'll enter a dystopian digital world and embark upon an adventure across six mission zones to restore ravaged environments
- UNTAME Day, featuring a week of exciting activities and workshops where you'll learn to turn trash into treasure
- UNTAME After Dark, where you'll witness science coming to life around you after sundown through light installations, thrilling live performances, special effect shows and more
Till 5 December 2021
Find out more here or here
For the latest updates on Wonderwall.sg, be sure to follow us on TikTok, Telegram, Instagram, and Facebook. If you have a story idea for us, email us at [email protected].