What To Do This Weekend (18-20 Jun) - Stay Safe!
Ready for the weekend? Here's what you can look forward to this week.
1. Virtual Realms: Videogames Transformed
For a (literally) otherworldly experience, step into ArtScience Museum's latest exhibition, Virtual Realms: Videogames Transformed. This multi-sensory experience reimagines video games as a captivating 21st century artform that can be enjoyed by both avid gamers as well as contemporary art lovers, blurring the lines between physical and virtual realms to create a breathtakingly immersive experience. The exhibition spotlights large-scale immersive installations by six of the world's most acclaimed videogame developers, inviting you to explore the dazzling, kaleidoscopic and often ethereal realms they've created.
You can read our write-up about this exhibition here.
Till 9 January 2022
Find out more here
2. Thryft Online Book Fair
Want to pick up a new book (or five) for your bookshelves? Check out the second online edition of Thryft Book Fair, a sustainable book fair that aims to extend the shelf life of pre-loved books while creating a sustainable reading culture in Singapore. Expect a lovingly curated selection of pre-loved books that fall under a variety of categories, from children's books and young adult fiction to vintage gems and rare books, memoirs, book bundles selected by guest curators and more.
You can read our write-up about Thryft Book Fair here.
18 to 20 June 2021
Find out more here
3. Otah & Friends are back!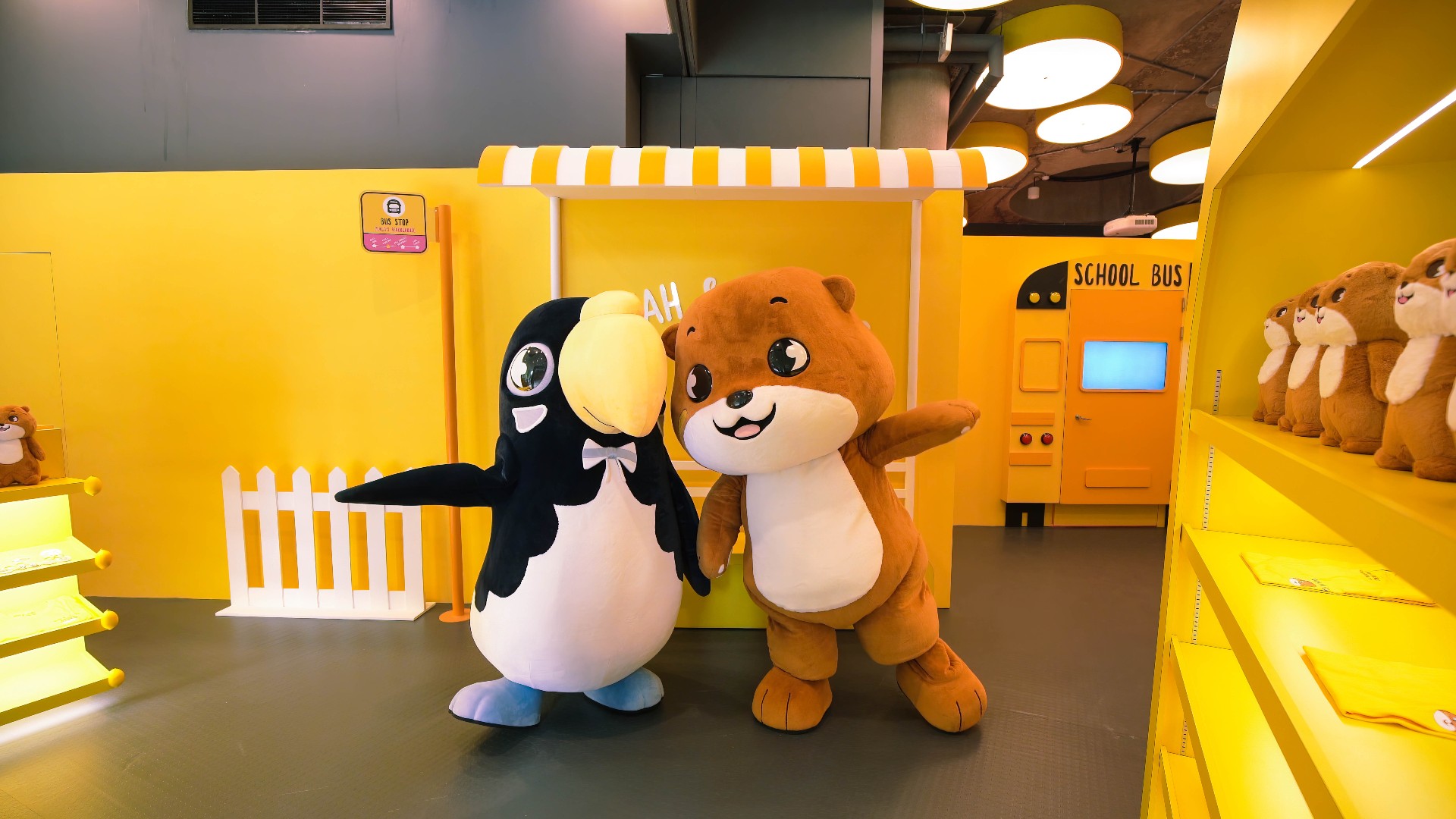 Can't get enough of the otter-ly adorable Otah and his whimsical world? Good news: You can now explore two new realms in the Otter-verse, complete with new characters to play with.
Taking place at Gardens by the Bay's Supertree Grove, Volume 2: Blast Off will have you racing against time in a mission to find seven secret tools to launch a rocket into space. You'll explore the most colourful (and chaotic) schoolhouse ever as you befriend new character Billy the Hornbill, searching familiar locations like the school library, classrooms and even a school bus. Once you've found all the needed parts, all that's left is to press the big red button and buckle in as the rocket blasts off!
Meanwhile, Volume 3: Grocery Run is located within Suntec City's North Wing. Otah and his BFF Luckee the Boar need your help finding the freshest and tastiest produce at Chongkee Supermarket for Otah's tea party. Race against the clock to embark on a hunt for ingredients hidden among mouth-watering displays of seafood, cheese, fruits and bread, then scan the items you've collected at the checkout counter once you're done and see if you've picked the right items. After that, enjoy the fruits of your labour at Otah's garden party with him and his friends.
Feeling nostalgic for the original Otah experience? Fret not, Volume 1: Playdate is still open to visitors at SAFRA Punggol's Atrium.
Till 3 January 2022
Find out more here
4. StoryFest 2021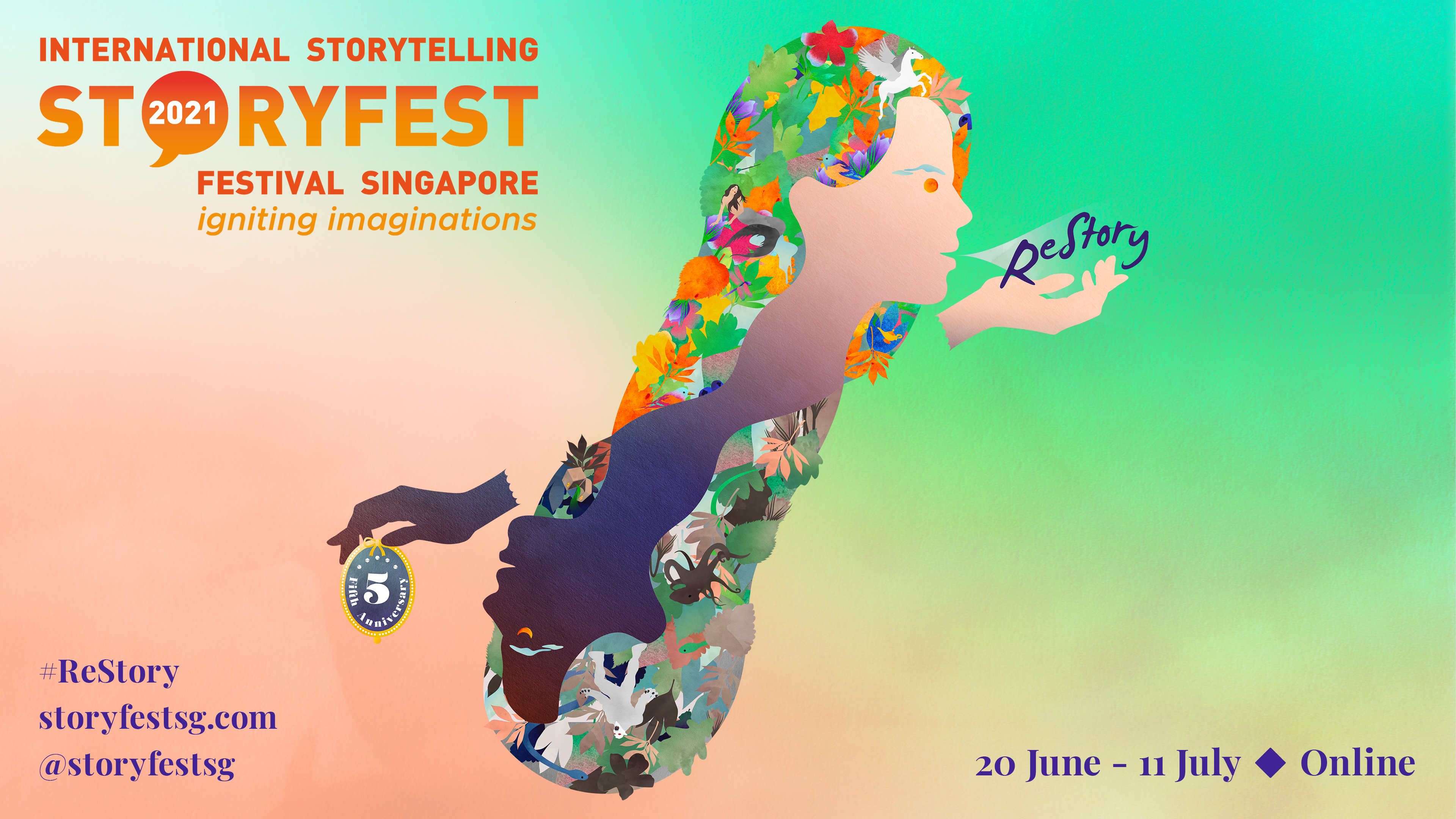 Hosted by The Storytelling Centre Limited and The Arts House, the annual StoryFest is back in online format this year. This year's festival is themed "ReStory", inviting you to reconnect with familiar routines, faces and places while reimagining new stories for the future.
Travel back in time to witness our local legends coming to life through a thrilling blend of storytelling, percussive instruments and vibrant illustrations, be enthralled by tales of extraordinary women in Asian folklore, learn the art of storytelling through puppetry and much more.
20 June to 11 July 2021
Find out more here
5. Gallery Children's Biennale 2021
Enjoy a lively day of bonding with the kids at the first-ever hybrid edition of Gallery Children's Biennale. Answering the question of "Why Art Matters", the Biennale features a mix of online and on-site artworks that seek to empower children with a renewed sense of empathy and confidence through art and imaginative play.
Be sure to check out the colourful microsite for a dazzling line-up of online activities and games to be explored like immersive animated stories, digital artmaking and more.
Till 31 December 2022
Find out more here
For the latest updates on Wonderwall.sg, be sure to follow us on TikTok, Telegram, Instagram, and Facebook. If you have a story idea for us, email us at [email protected].