Malls Of Singapore: Eye-Catching Water Features Are The Standout Here
We're on a mission to uncover what makes shopping malls in Singapore truly one-of-a-kind. Forget the typical weekend bargain hunting run, these places are packed with exciting experiences that'll keep you coming back for more.
Singapore's vibrant mall scene isn't just about shopping; it's an exploration of architectural wonders, and some of the most mesmerising gems are the water features. These watery wonders elevate the mall experience to a whole new level, offering both a visual feast and a refreshing respite from, well, everything (heat, humidity, crowds, shopping, visual stimuli etc.)!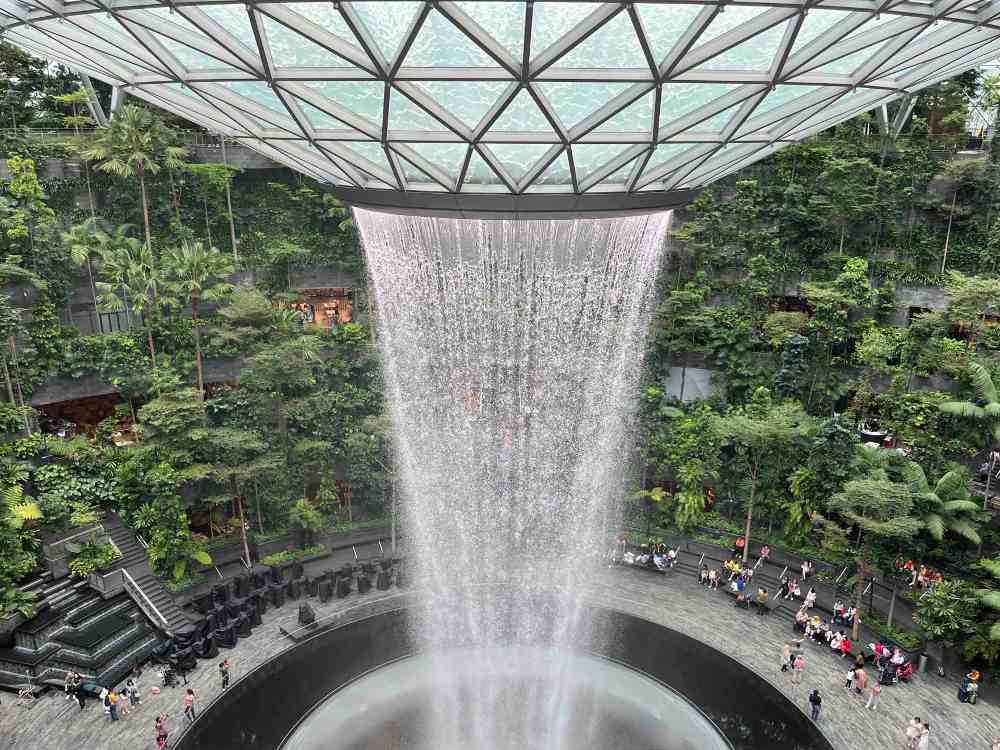 IMAGE: NICHOLAS YONG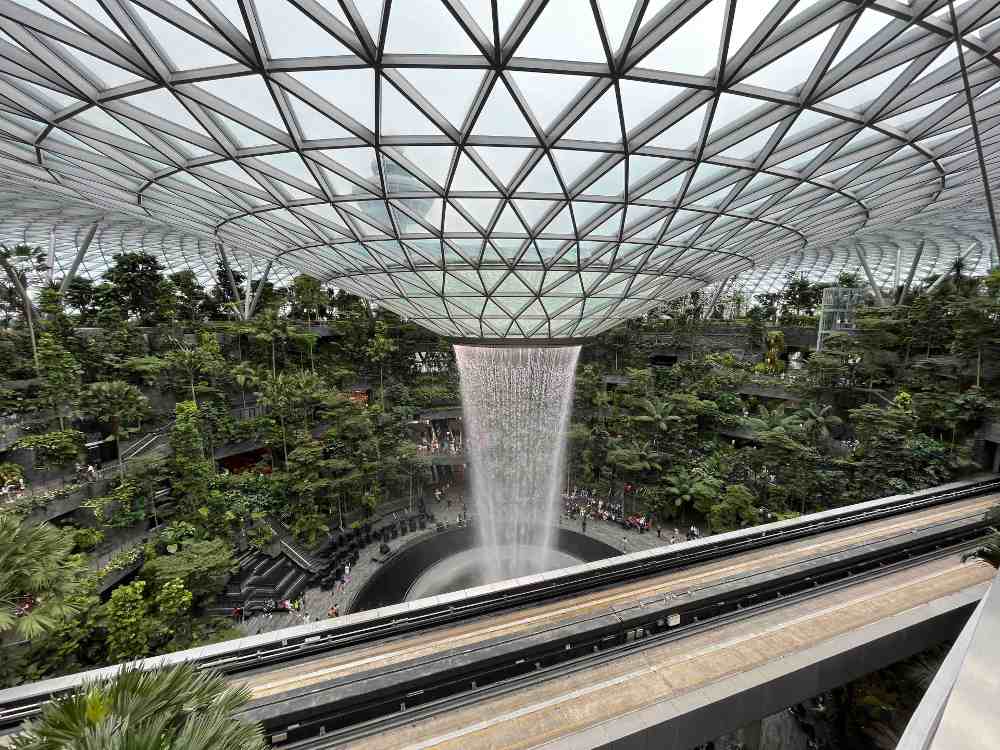 IMAGE: NICHOLAS YONG
Jewel Changi Airport: Rain Vortex
When it comes to water features, none are as towering as the awe-inspiring Rain Vortex at Jewel Changi Airport. In fact, the Rain Vortex is the world's tallest indoor waterfall, and it's truly a sight to behold. As you step into Jewel from Terminal 1, the sheer grandeur of the 40m tall Rain Vortex will surely leave you speechless.
In the evening, it transforms into a captivating Light and Sound show – you'll need to chope the best spot for a good shot. We recommend heading up to L3 where the Pokemon Center is at, giving you the best view FOC. For $11.90 (or $8.90 for children/seniors), you can walk on the glass Canopy Bridge suspended 23m above ground for an unobstructed view of the Rain Vortex away from the crowds – just don't look down if you're afraid of heights.
Catch the Light and Sound show at 8pm and 9pm, Monday to Thursday. There's an additional 10pm show from Friday to Sunday, and on public holidays.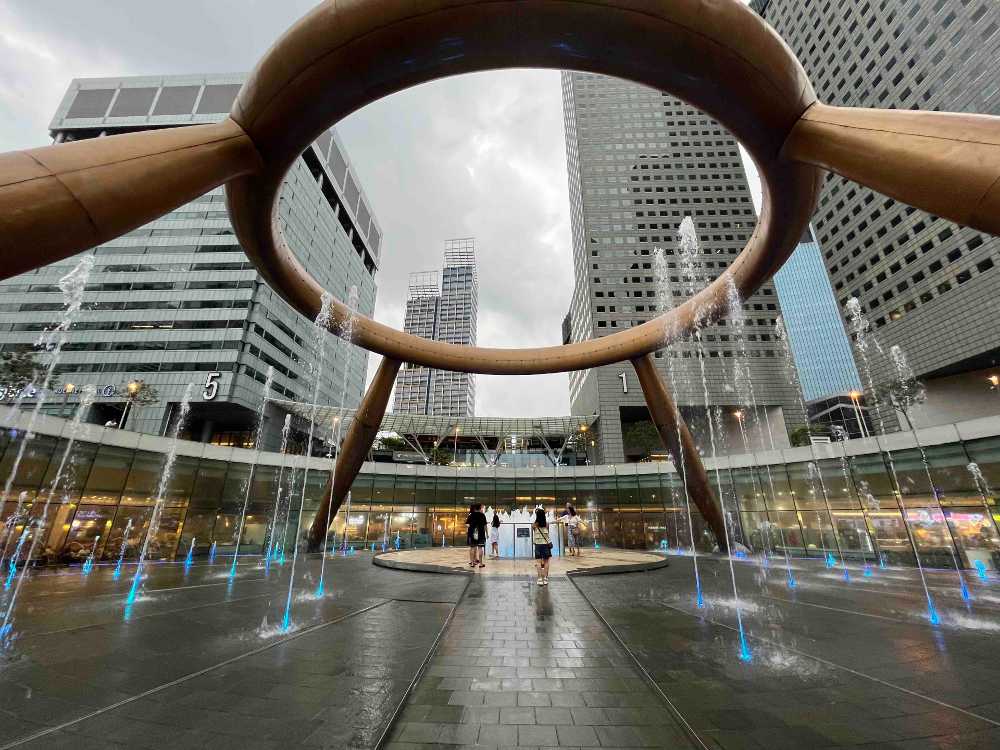 IMAGE: NICHOLAS YONG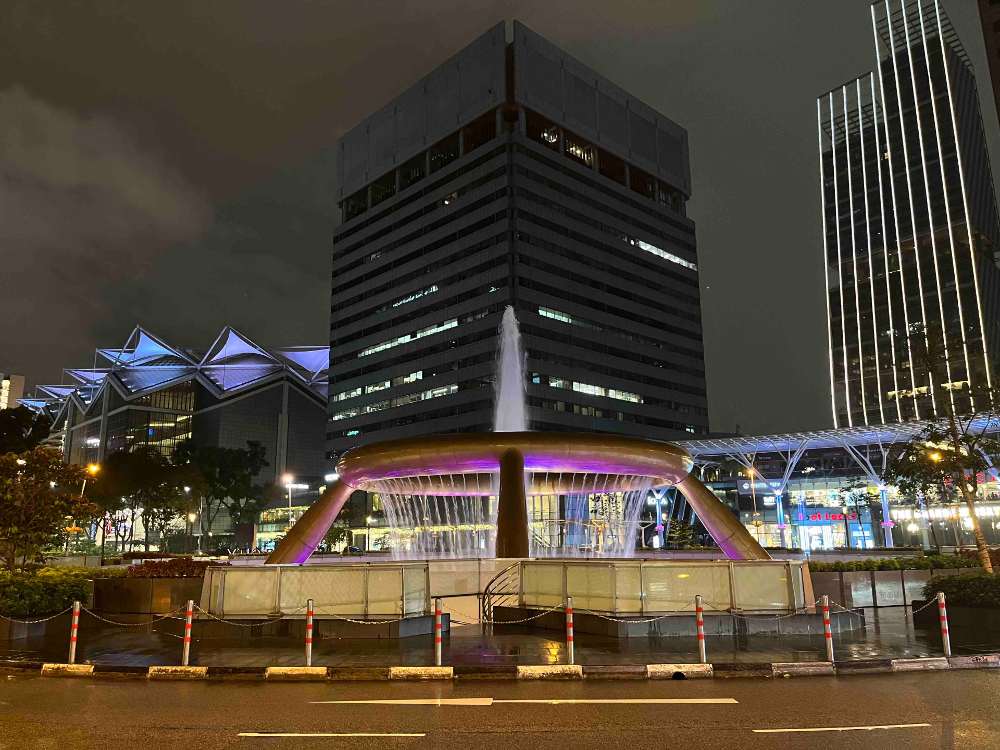 IMAGE: NICHOLAS YONG
Suntec City: Fountain of Wealth
Located in the middle of Suntec City stands the iconic Fountain of Wealth. Once recognised as the largest fountain in the world in the Guinness Book of Records in 1998, the bronze ring on this water feature is a nod to the Hindu Mandala, which symbolises the equality and harmony of all races and religions in our country.
At certain times of the day, you can enter the fountain from the basement of Suntec City, and walk around its base, even touching the water. As night falls, the fountain comes alive with enchanting lights. If you get a chance to visit, circle the fountain clockwise three times, then stretch your right hand over the water and silently make a wish.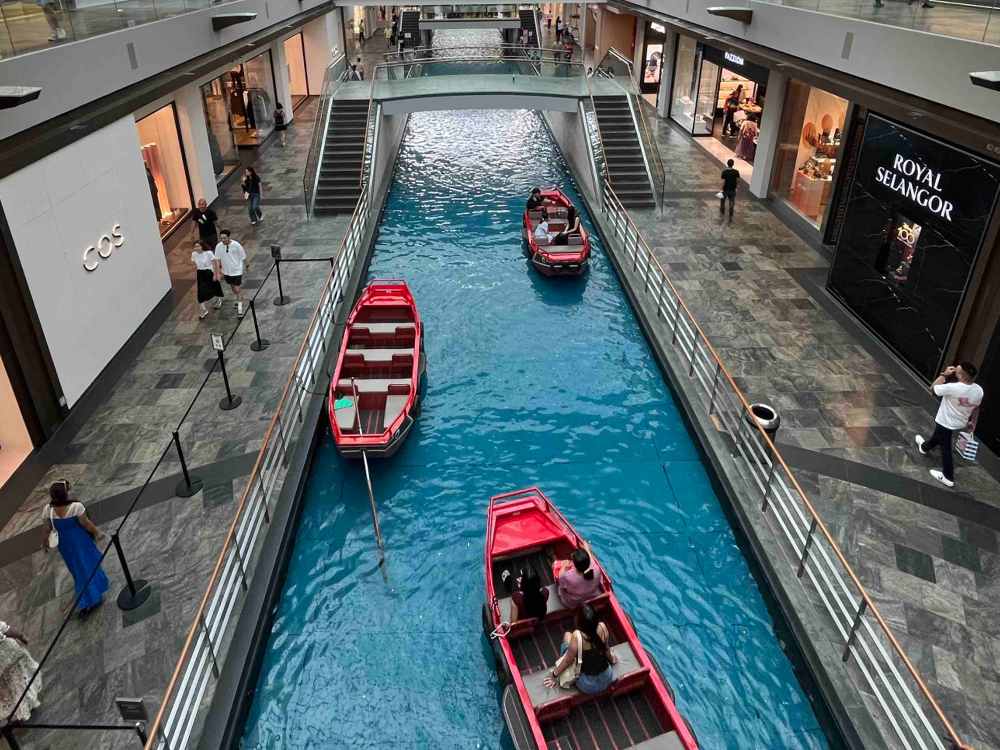 IMAGE: NICHOLAS YONG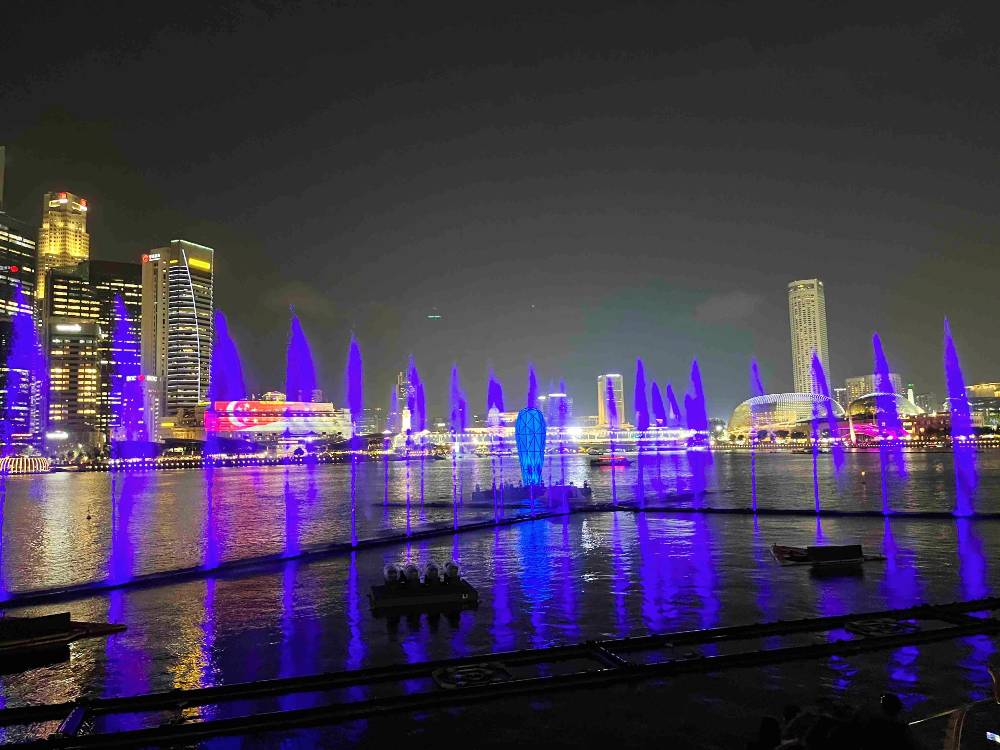 IMAGE: NICHOLAS YONG
Marina Bay Sands: Sampan rides and Spectra
MBS exudes a Venetian charm with its waterways, where you can enjoy a leisurely sampan ride with bae under picturesque bridges, surrounded by bustling atas boutiques. Don't forget to make a wish (BTO ai mai?) as you circle the Rain Oculus, an art installation by Ned Kahn comprising a 22m-wide acrylic bowl collecting the rainwater that fills the canal from two storeys overhead.
At night, venture outside MBS to watch "Spectra," a 15-minute light-and-water extravaganza at the Event Plaza. This mesmerising performance narrates Singapore's cosmopolitan tale through a captivating interplay of fountain jets, vibrant visual projections, lasers, and mist effects. Spectra graces the stage twice a night at 8pm and 9pm, from Sunday to Thursday, with an additional show at 10pm on Friday and Saturday. For the best view, ensure you arrive early to claim your vantage point.
For the latest updates on Wonderwall.sg, be sure to follow us on TikTok, Telegram, Instagram, and Facebook. If you have a story idea for us, email us at [email protected].