Where To Shop, Eat And Play This Weekend (Halloween Edition)
Let's be honest: Most of us have been celebrating Halloween all October. But now, the actual day is finally here, making it the perfect excuse to go out and have fun all through the night. Check out these spooky thrills around town and try not to die of fright.
1. FOX The Walking Dead Halloween 2019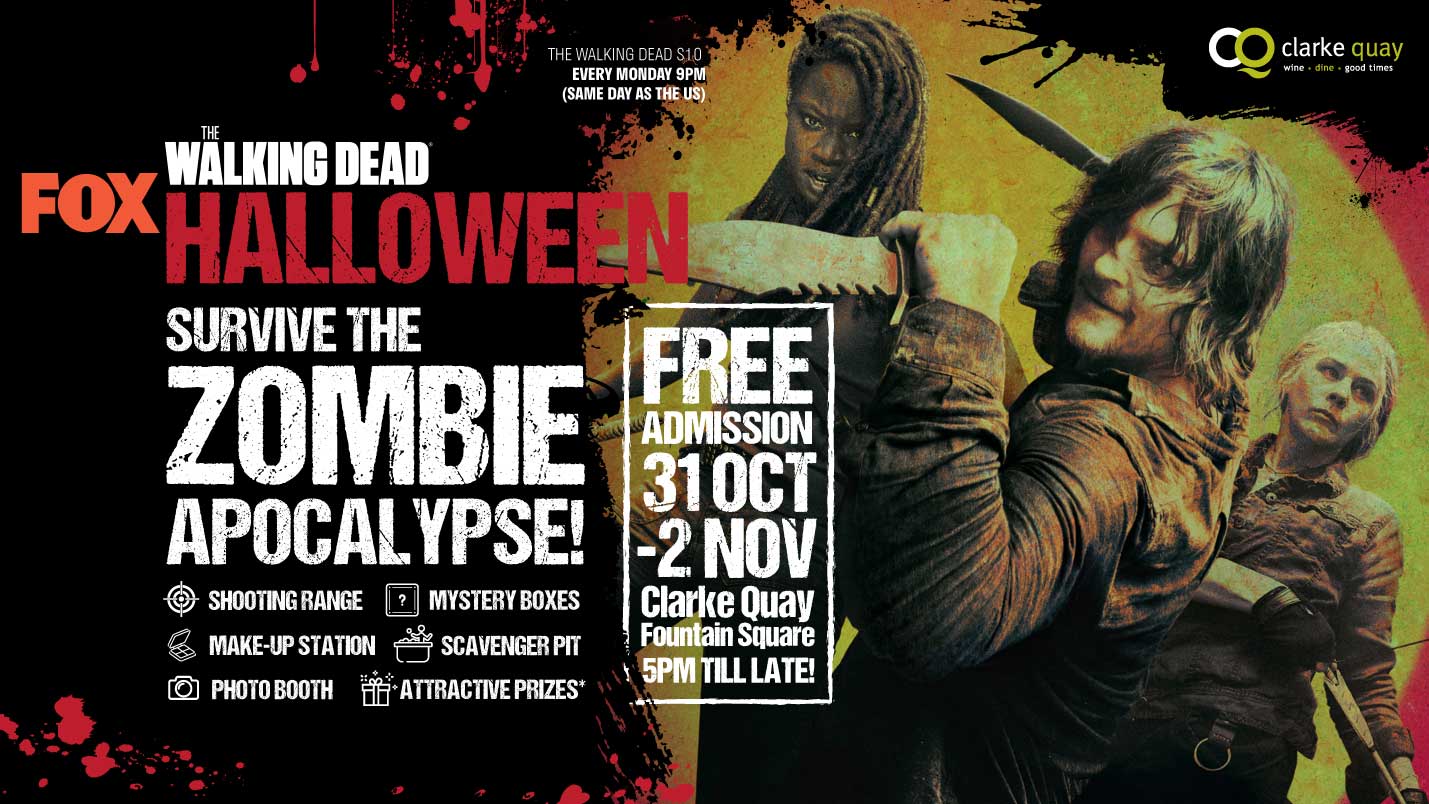 Halloween simply isn't complete without zombies, right? Test your apocalypse survival skills as you shoot hordes of Walkers, camouflage yourself with blood and guts make-up, and search through severed body parts for survival supplies.
31 October to 2 November 2019
Clarke Quay Fountain Square, 3 River Valley Road, Singapore 179024
Find out more here
2. Super Halloween @ SuperPark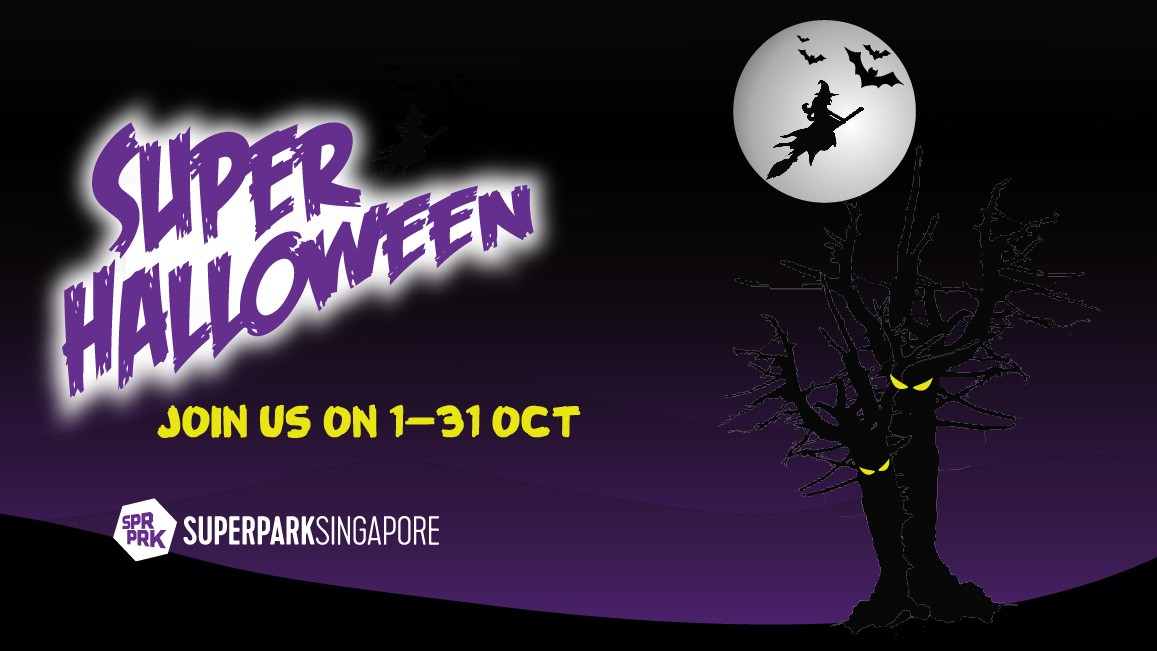 If you haven't visited SuperPark this month, it's not too late: You can still enjoy the Halloween festivities at this massive indoor playground. Come dressed in your best Halloween costume and take on a Supernatural Challenge issued by the park's spooky denizens, but be careful: If they catch you, you'll become their next potion ingredient!
Until 31 October 2019
SuperPark Singapore, #02-477 (North Wing), Suntec City Tower 1, 3 Temasek Boulevard, Singapore 038989
Find out more here
3. HeadRock VR Halloween Fun Trick or Treat
If you're looking for a more high-tech experience, HeadRock VR's special Halloween attractions are still open till the end of this month. Go on a ride through a ghost-filled valley, or become a zombie buster as you try to survive the apocalypse. This may be a virtual experience, but the bloodcurdling terror you'll feel is as real as it gets.
Until 31 October 2019
HeadRock VR, #01-38/39, 26 Sentosa Gateway, Resorts World Sentosa, Singapore 098138
Find out more here
4. Kursed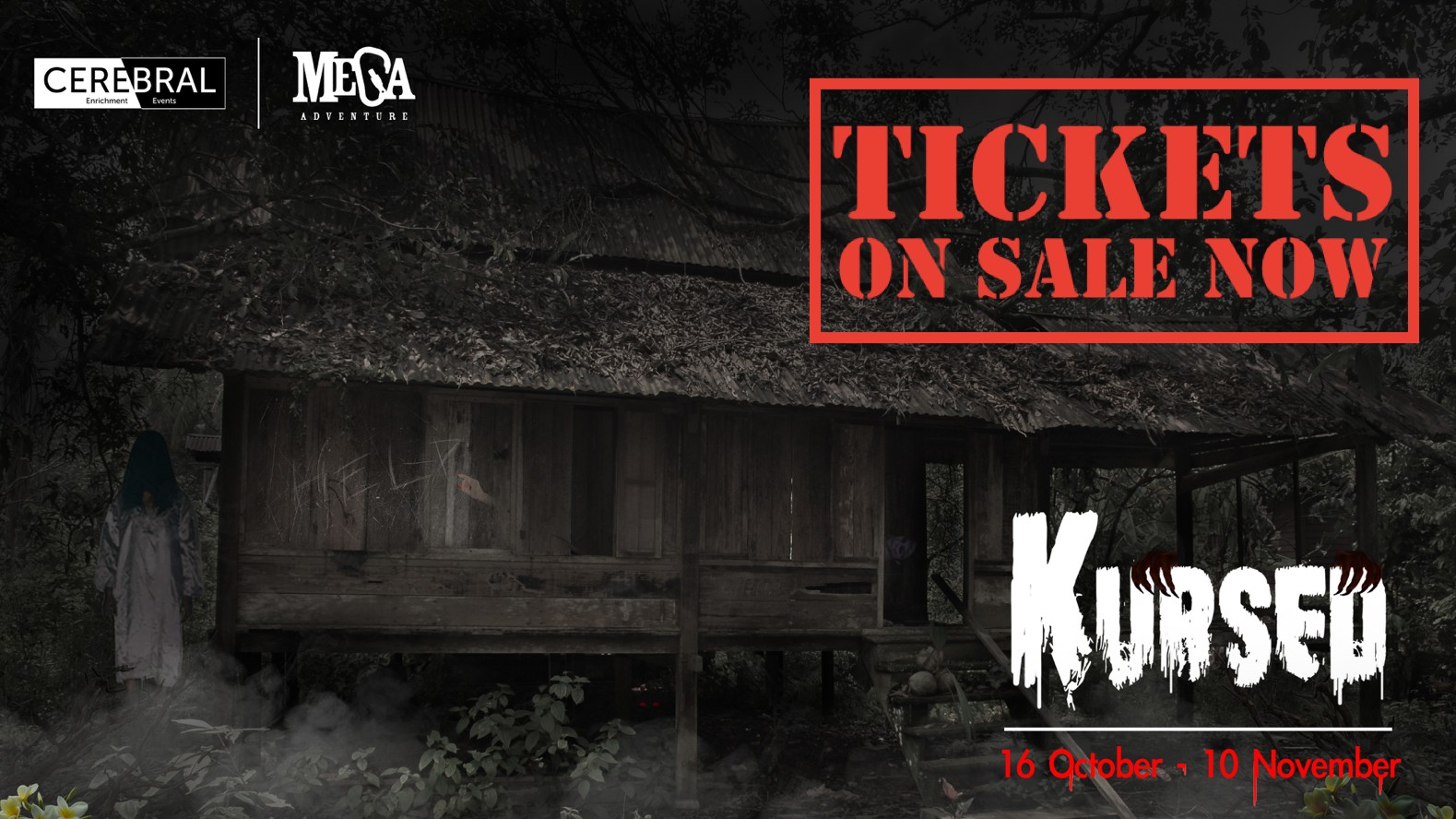 If you're a horror veteran who finds Halloween Horror Nights too tame, put your nerves to the test with Kursed. Combining the chilling scares of a haunted house with the fiendish puzzles of an escape room experience, this twisted adventure will push you to your limits as you race against the clock. Be warned: This experience is too hardcore for kids, so you'll have to be at least 16 to try it.
Until 10 November 2019
Sentosa Mega Adventure
Find out more here
5. SpookyTown 2: The Masquerade Hunt
Last but not least, KidZania's Halloween spectacular is back. This family-friendly adventure will have you and your kids searching the park for clues, crafting masquerade masks, learning ballroom dancing and much more.
Until 9 November 2019
KidZania Singapore, Palawan Kidz City, Sentosa Island
Find out more here
For the latest updates on Wonderwall.sg, be sure to follow us on TikTok, Telegram, Instagram, and Facebook. If you have a story idea for us, email us at [email protected].